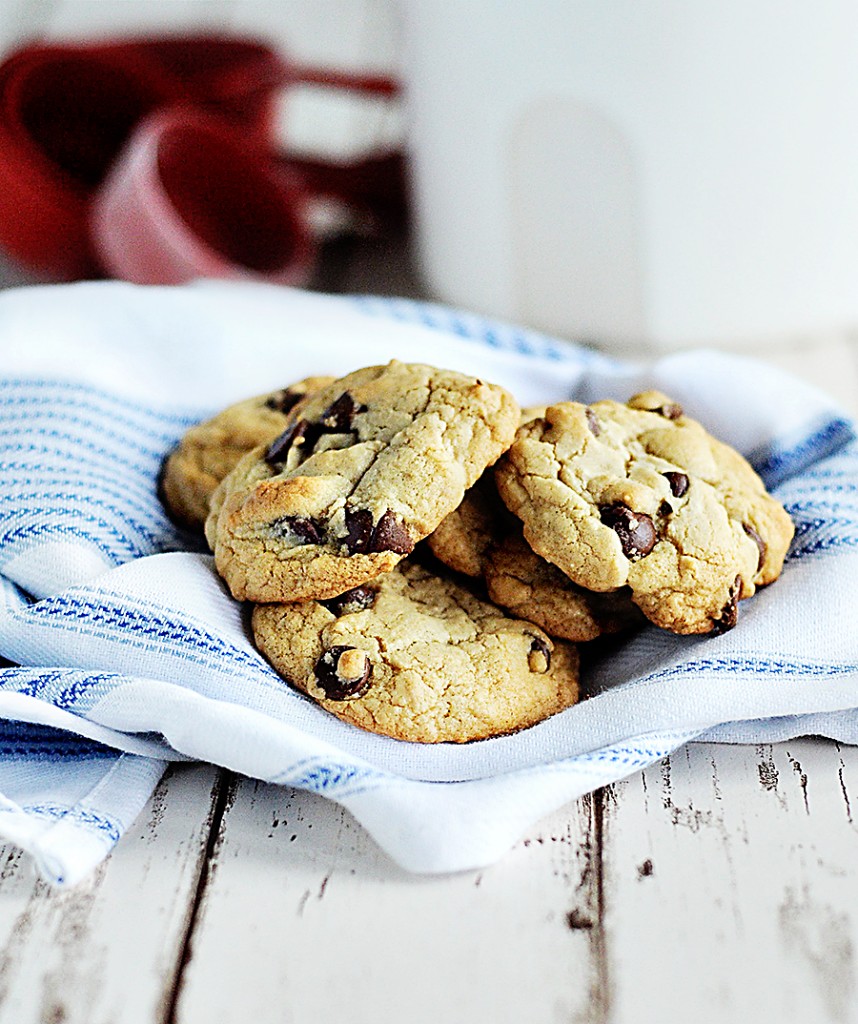 I have a lot of things that are my favorite. Some things will be forever favorites while other things will be favorites until the next best thing comes along. My favorite pen to write with is a Jonathan Adler teal metal pen, followed closely by fine point Sharpies. My favorite hair product is Chi Silk Infusion. My favorite TV Show is Friday Night Lights, with Parenthood coming in right behind. I've never read a book that has moved me as much as The Glass Castle. If I could pick my favorite place to hang out, it would be on the beach of the Outer Banks of North Carolina. I love too many magazines, but the one that I get most excited to see in my mailbox each month is Real Simple Magazine, followed by Coastal Living. I'm a die hard Nikon DSLR fan. My favorite way to spend an early Saturday morning is baking goodies in the kitchen while listening to Glee (my favorite soundtrack) on my Kitchen iHome. Of course, I'd be wearing my favorite apron while baking from The Hip Hostess. Finally, my favorite child is…. oh wait, I probably shouldn't go there, should I?
My list of favorite things goes on and on, but there is one question you can ask me that I will be forever dumbfounded on the answer, and that is "What is your favorite cookie?" I enjoy a good, chewy, soft cookie, but narrowing it down to which one type of cookie is my favorite is impossible. I love Monster Cookies, Snickerdoodle Cookies, Pie Crust Cookies, Peanut Butter Cookies, Chocolate Caramel Rolo Cookies. I love them all. And as close as I feel like I've come to finding my favorite recipe for each of these cookies, a new recipe comes along and gives the old fave a run for the money.
This is how it is with Chocolate Chip Cookies. I love my old standby recipe for Lisa's Swirled Chocolate Chip Cookies. To me, that chocolate chip cookie recipe has always equaled perfection, resulting in a chewy on the inside, slightly crispy on the outside cookie gem. I don't know what made me wander away from that recipe this weekend, but I did. I strayed and I found a chocolate chip cookie recipe that is a very close rival. Maybe not my all time favorite, but a cookie recipe I'll return to time and time again.
As you can see, figuring out my favorite type of cookie isn't an easy task. I do believe it would be easier to pick out a favorite child…
Chocolate Chip Cookies
Soft and chewy chocolate chip cookies.
Ingredients
1/2

cup

1 stick unsalted butter

3/4

cup

packed dark brown sugar

3/4

cup

sugar

2

large eggs

1

teaspoon

pure vanilla extract

1

12-ounce bag semisweet chocolate chips, or chunks

2 1/4

cups

all-purpose flour

3/4

teaspoon

baking soda

1

teaspoon

fine salt
Instructions
Evenly position 2 racks in the middle of the oven and preheat to 375 degrees F. (on convection setting if you have it.) Line 2 baking sheets with parchment paper or silicone sheets. (If you only have 1 baking sheet, let it cool completely between batches.)

Put the butter in a microwave safe bowl, cover and microwave on medium power until melted. (Alternatively melt in a small saucepan.) Cool slightly. Whisk the sugars, eggs, butter and vanilla in a large bowl until smooth.

Whisk the flour, baking soda and salt in another bowl. Stir the dry ingredients into the wet ingredients with a wooden spoon; take care not to over mix. Stir in the chocolate chips or chunks.

Scoop heaping tablespoons of the dough onto the prepared pans. Wet hands slightly and roll the dough into balls. Space the cookies about 2-inches apart on the pans. Bake, until golden, but still soft in the center, 12 to 16 minutes, depending on how chewy or crunchy you like your cookies. Transfer hot cookies with a spatula to a rack to cool. Serve.

Store cookies in a tightly sealed container for up to 5 days.
Notes
Note - Kristen here... I found the cook time below to be way too long. I had perfectly baked cookies at 9 minutes of cook time, with two minutes of cooling on the baking sheet)
Disclosure: This blog post contains affiliate links. As an Amazon Associate, I earn from qualifying purchases.