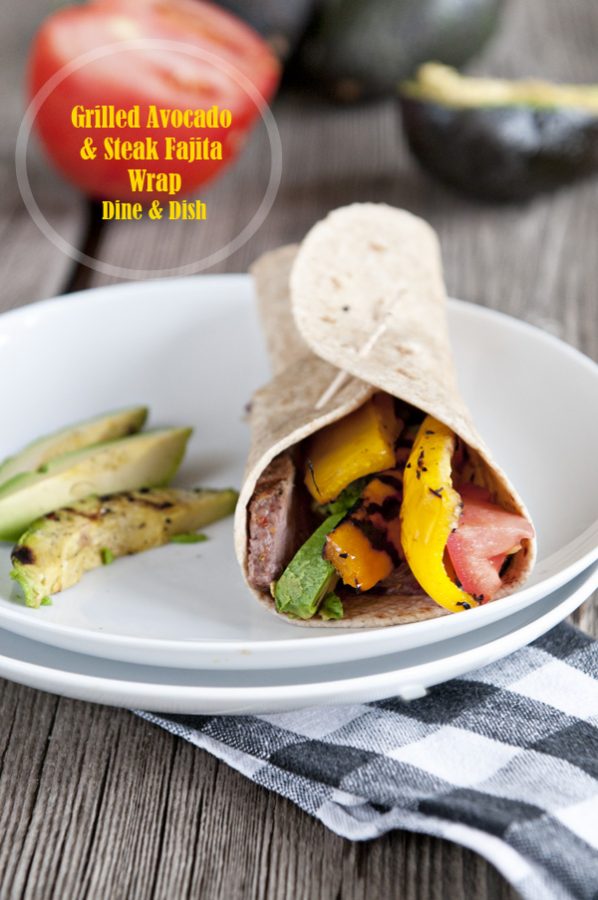 There are a few things we don't have in Kansas… the ocean, The Kardashian's and good avocados. Of those three I believe a big thank goodness is in order for the lack of Kardashian sisters. I do, however, wish I was a hop, skip and a jump away from an ocean/beach and I wish I could get fresh avocados that tasted like the ones I get shipped from California Avocados at my local grocery store.
This past month when I was out of avocados and awaiting my ambassador shipment from the California Avocado Commission, I was craving fresh avocados like crazy. A good friend of mine said "You do realize, they sell avocados at the grocery store, right?" Of course I know they sell avocados, but they don't sell California avocados… and once you've had avocados fresh from the orchard in California, you can't go back to what they sell here in Kansas stores. It just isn't the same.
Luckily, there will hopefully always be companies that deliver California avocados straight to your doorstep. If you are in the midwest and want to know what real California avocados taste like, order some up today. Better yet, if you are a neighbor, stop on by… my shipment just arrived and I'd love to share an avocado with you! 
This month, I'm excited to share a recipe with you that is so easy and fresh… it doesn't require a lot of seasoning or fuss. In fact, the fresh flavors of the grilled vegetables steal the show.
Naturally you can go a little more bold by adding more spices and seasonings, but again, you'll have to trust me that with just a dab of this and a pinch of that, you'll have some pretty darn tasty wraps in your hands before you know it.
I hope you enjoy!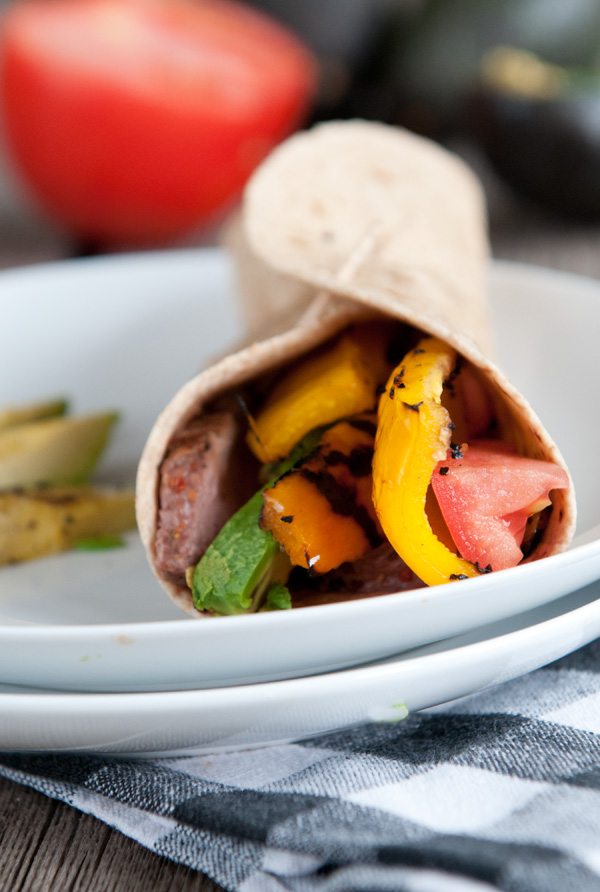 Grilled Avocado and Steak Fajita Wrap
Fresh California avocados, bell peppers and steak make this grilled wrap perfect for summertime meals!
Ingredients
1

pound

beef sirloin steak

2

Tablespoons

McCormick Backyard Brick Oven Spices

divided

1

yellow bell pepper

cut into strips

1

orange bell pepper

cut into strips

1

Tablespoon

lime juice

2

California avocados

sliced in half and pits removed

1

Tablespoon

olive oil

1/2

teaspoon

Kosher salt

1/2

teaspoon

cracked black pepper

4-6

whole wheat tortillas
Instructions
Rub both sides of steak with seasoning. Sprinkle additional seasoning over sliced bell peppers.

Prepare grill for medium heat. Place steak over medium heat and grill until light pink in the center (or to desired preference).

In the meantime, prepare a grill pan with non-stick cooking spray. Place peppers on the grill pan and grill over medium heat for 10 minutes, turning once, or until tender.

Drizzle olive oil over the avocado halves and sprinkle with Kosher salt and black pepper. Place, flesh side down, on the grill grate. Grill for 5 minutes.

Remove all items from the grill. Slice the steak, diagonally across grain into thin slices.

Carefully remove the skins from the avocados and slice into thin slices.

Place a few steak slices, peppers and avocados into each tortilla. Drizzle with lime juice. Serve wrapped and warm.
Make sure to check out my fellow California Avocado Commission Ambassadors for more, great California Avocado recipes:
Disclosure: This recipe was created on behalf of my partnership with the California Avocado Commission. I'm honored to be a compensated 2013 brand ambassador for CAC. All opinions expressed are my own. For more great recipes visit the California Avocado Commission website and follow them on Facebook and Twitter.