I grew up in a home where bread with stuff in it was the norm. Hearty whole grain bread with oatmeal, nuts, wheat bits and more… the more stuff baked inside the bread, the better. I not so affectionately called it old people bread. Oh, how I longed for soft, tender pieces of white Wonder bread.  It rarely happened… at our house my parents loved old people bread so that's what we all got.
Fast forward to today… I can't get enough of old people bread. I love real butter slathered on a slice of whole grain bread or thick oatmeal bread…or "oldmeal" bread.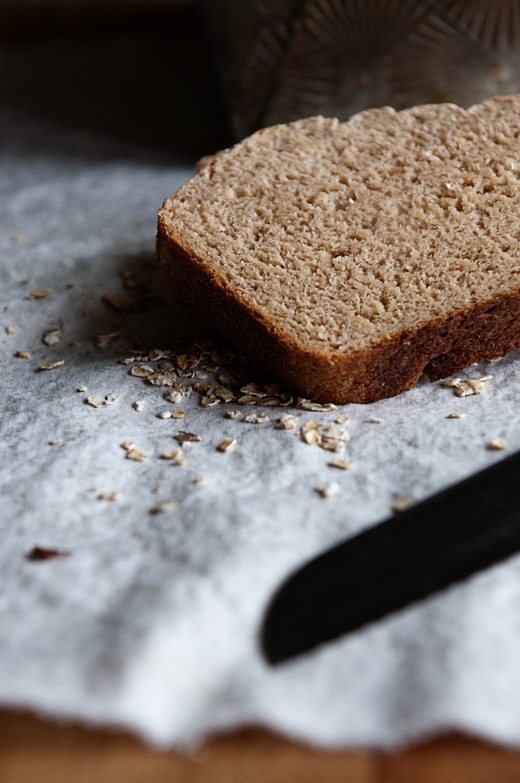 Funny because today, October 5th, I turn 39. Although my parents were just a tad older when I remember them eating old people bread, back then, I thought they were old. Ancient in the eyes of a young kid. And here I am today… officially old to my kids and eating old people bread.
39…wow. You know how you say when you have kids you can't believe they are another year old. I'm kind of at the point today. I can't believe I have one more year of my 30's left. I've never been one to get upset by a number, especially when it comes to age, but I've really been thinking a lot about my next 365 days. This past year I've accomplished quite a bit, but I've also let a lot of bad habits slip back in. Here are a few things I want to gain control of in the next 365… before I turn the wonderful "big 4-0".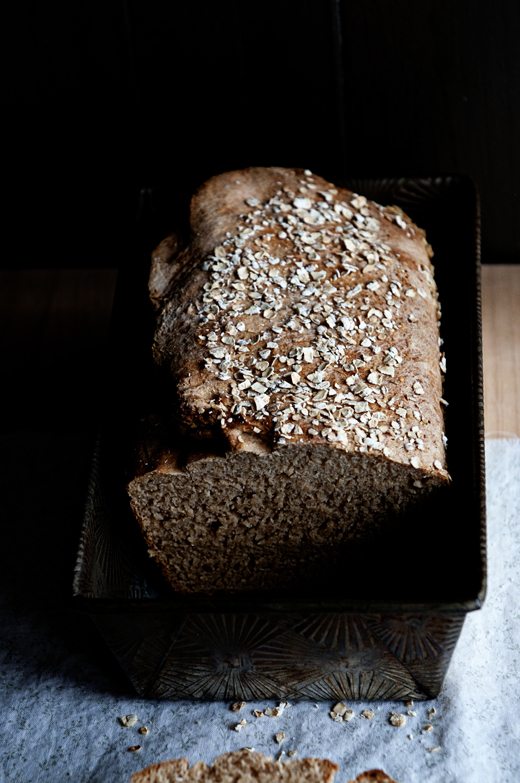 I started running this past year and I felt fantastic and was so proud of myself… until I stopped. Breaking my toes and then getting a stress fracture put a halt to any motivation I had, so I stopped. By the time I'm 4-0 I want to have ran 365 miles. That's my goal. It's nothing too high, but at a few miles a day a few days a week, it should be easy to do. I just need to get back to getting it done.
I lost 30 pounds this past year. When I stopped moving, I gained 15 of it back. I LOVED how great I felt 30 pounds lighter. I had more confidence, felt better about my health and well being. Enjoyed shopping and pretty much everything more. My goal is to get back down to that weight or close… even if it isn't *that* weight, I want to fit into my skinny clothes and find the body that makes me feel as good as I was feeling!
I need to schedule regular date nights (and another vacation) with my husband. No if, ands, or buts… this has to happen. Getting the calendar out this weekend and am going to find a babysitter to pencil in for one date each month.
I have some seriously bad habits… in the next 365 I want to get a grip on drinking my water, cutting out soda completely, eating breakfast and simply developing habits that are better for my health. Licorice bites for lunch is probably not an ok thing anymore.
I need to get a baseline mammogram and go to the dentist. Today, I will be scheduling those appointments.
I want to nurture some of the friendships I have. Friends are very, very important and deserve to have some priority in my life.
I want to start working with a life or organizational coach of some kind. I miss how organized my life used to be. By the time I'm 40, I want to feel like I am in more control of my routines but I need help. Somewhere along the way I have lost my ability to self-motivate. My self-discipline in so many areas has gone out the window, and that's not a good thing. By the time my birthday rolls around next year, it is my hopes to have some routines, good habits and more firmly in place.
I am going to start a book club.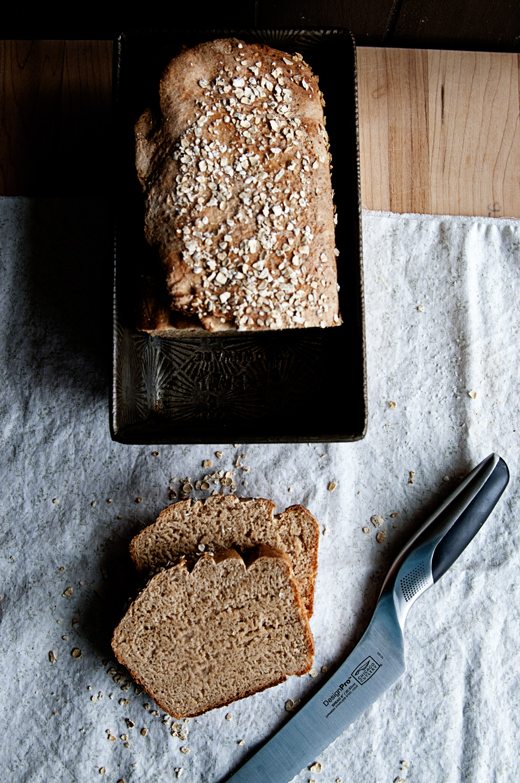 So that's that… 365 days to go and I have some lofty goals, but I am bound and determined to ring in 4-0 as the healthiest version of myself I can be… both physically and mentally.
In the meantime, I'll keep munching on old people bread and enjoying my developing old people palate. Starting with this tender, soft, delicious Country Oatmeal Bread.
Grow old with me..and eat bread with me. Sounds like a nice life plan, doesn't it?
Homemade Country Oatmeal Bread for the Bread Machine
A hearty, delicious bread recipe from
Red Star Yeast
. I adapted this recipe by halving the ingredients and using my bread machine. For the non-bread machine method, visit this link for
Country Oatmeal Bread
on their website.
Ingredients
2 1/4

teaspoons

Active Dry Yeast

1/4

cup

plus 2 Tablespoons water

2

Tablespoons

sugar

2

Tablespoons

butter

melted and cooled

1

cup

milk

1

teaspoon

Kosher salt

1/2

cup

Quick Oats

1 1/2

cups

bread flour

1 1/2

cups

whole wheat flour

1

Tablespoon

Quick Oats

for topping
Instructions
Place all ingredients but the Quick Oats for topping into your bread machine. Select the dough cycle and start.

Once the dough cycle is complete, remove the dough and place it in a greased 9x5x2 loaf pan. Set in a warm place, cover, and allow to rise until double in size.

Brush loaf with water and sprinkle Quick Oats across the top of the loaf.

Preheat oven to 425°F. Bake loaf 25-30 minutes until lightly browned and bread sounds hollow when tapped. Remove from pans to wire rack to cool.