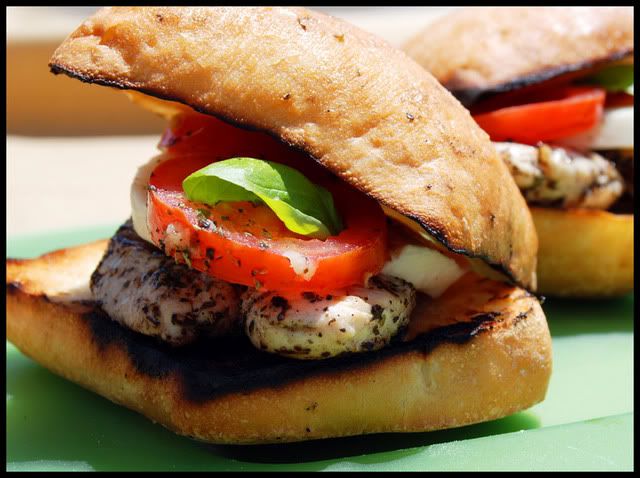 Isn't it funny how marriage has its peaks and valleys? I am happily married. I married a wonderful man who works extremely hard every day away from home to provide for us. When he comes home, he happily shares in the housework, the cooking, the taking care of the kids, etc. I am spoiled and blessed all at once.
Even though I do consider myself to be happily married, there are times when my husband and I can't stand each other. We get in those moods where every little thing the other one does bugs the heck out of each other. My husband, for example, likes to finish whatever I am doing. If I have a pot on the stove simmering something and the lid is supposed to stay on during the entire time, he comes into the kitchen and takes over…lifting the lid and stirring the pot. He thinks he is being helpful when really he doesn't understand that I have things completely under control. I, of course, cannot imagine anything that I could possibly do to annoy him. OK – well maybe the beating him up in the middle of the night gets annoying, but besides that I am really the non-annoying one out of the two of us. (Kidding, of course!)
At times, we are annoyed with each other. Those times I will call our valleys. Then we have our peaks. The past few weeks we have been on a really high peak. Everything is clicking. We are communicating, loving, having fun, and enjoying each others company. The kids are happy, we are happy and things are just going swell.
We just came off of a wonderful weekend. We did not do anything overly special. We just spent a lot of time together…shopping, working around the house, going to the pool, watching movies after the kids went to bed and cooking. Yes… we did a lot of great cooking over the weekend.  Cooking is something we do really well together and it is one of my favorite things to do with my husband. We made a lot of delicious dishes over the weekend, but one of the things we made stood out because of its simplicity. The dish that stood out was not overly complicated at all… in fact it was a simple recipe.  We decided to try this recipe after sitting together on the couch, pouring over the August 2007 issue of Food & Wine magazine. We were looking through it together and were bookmarking recipes we wanted to try. It just so happened that we needed a quick idea for lunch, and the recipe for Grilled Chicken Sandwiches with Mozzarella, Tomato and Basil  jumped out at us. What made these sandwiches delicious was the marriage of great ingredients that might not taste great alone, but put together are wonderful. Ingredients that blend well together to make a great tasting, yet not complicated, sandwich…. very similar to a good marriage. Two people who are better together than they are apart and while together, create a full life, where the peaks outweigh the valleys and the valleys make the peaks all the more better.
Grilled Chicken Sandwiches with Mozzarella, Tomato and Basil (Food and Wine August 2007)
Delicious sandwiches perfect for dinner or lunch.
Ingredients
1/4

cup

plus 2 tablespoons extra-virgin olive oil

Finely grated zest of 1 lemon

1 1/2

tablespoons

fresh lemon juice

1

tablespoon

thyme leaves

2

garlic cloves

minced

Kosher salt and freshly ground pepper

2

tomatoes

thinly sliced

12

1/2-inch-thick chicken breast cutlets

2 1/2 pounds

6

ciabatta rolls

split

6

1/3-inch-thick slices of fresh mozzarella

6

large basil leaves

optional
Instructions
In a large bowl, whisk 1/4 cup of the olive oil with the lemon zest, lemon juice, thyme, garlic and a generous pinch each of salt and pepper. Spoon 1 1/2 tablespoons of the mixture into a medium bowl, add the tomatoes and turn to coat. Add the chicken to the large bowl and turn to coat. Let the tomatoes and chicken stand at room temperature for 30 minutes.

Light a grill. Brush the rolls with the remaining 2 tablespoons of olive oil and grill over high heat until golden. Add the chicken to the grill, season with salt and pepper and grill over high heat, turning once, until cooked through and lightly charred, about 6 minutes. Place the chicken on the rolls and top with the mozzarella, tomato and basil. Spoon any tomato juices on the top half of the bun, close the sandwiches and serve.