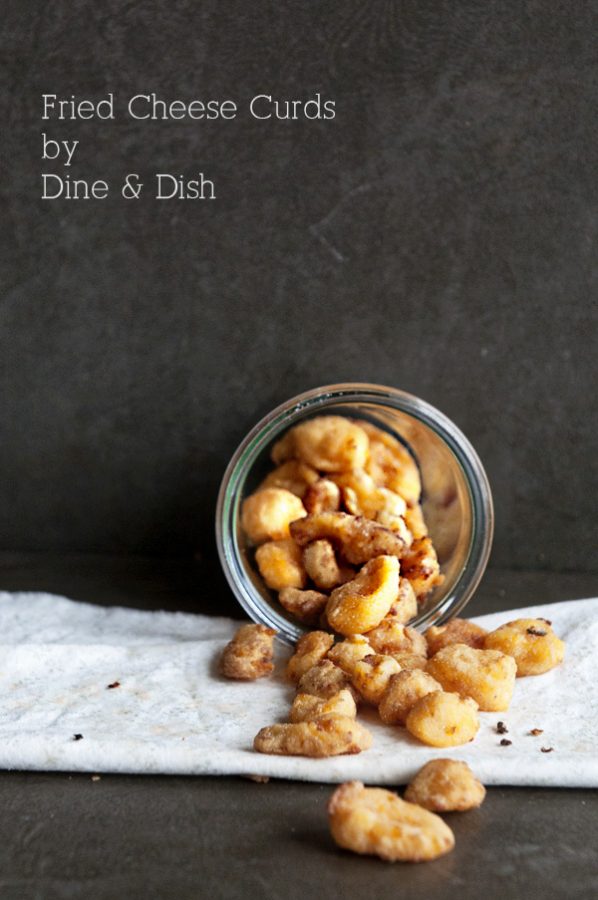 Marketers love me. They really do.
I'm their target for commercials because it takes very, very little for me to get an idea stuck in my head and then I need that idea to come to fruition right that very minute. I'm the perfect case study for the power of suggestion.
My husband knows better than to even mention possibly picking up Chipotle for dinner because I can't hear that word without needing to run there right then for my favorite burrito bowl. (See…guess what I'm going to have to have for lunch today, now?)
So it's no surprise that when a few food blogger friends and I were chatting the other day and the topic of fried cheese curds came up, I had to investigate right away. Little, bite size cheese curds, lightly breaded, then fried to perfection? What's not to love?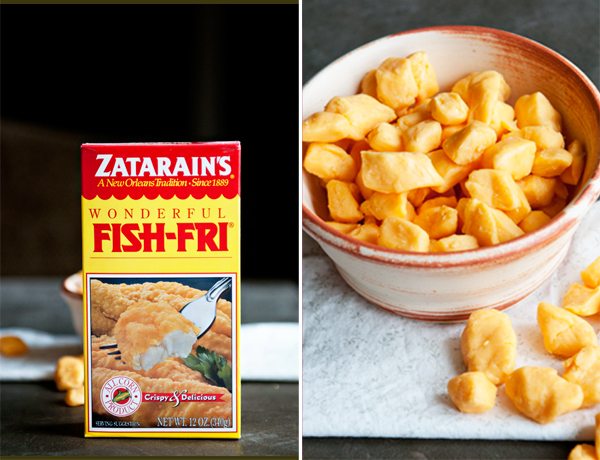 After trying these, battered using a light egg and milk mixture then dredged in Zatarains Wonderful Fish-Fri I have a hard time believing there could be a better snack out there. And yes, it's fried, but so worth it.
If you are looking for some weekend nibbles… a snack to feed the hungry game day crowd…this will be one they'll remember. And trust me, you won't be able to get them out of your head until you give them a try, so just do it! Enjoy!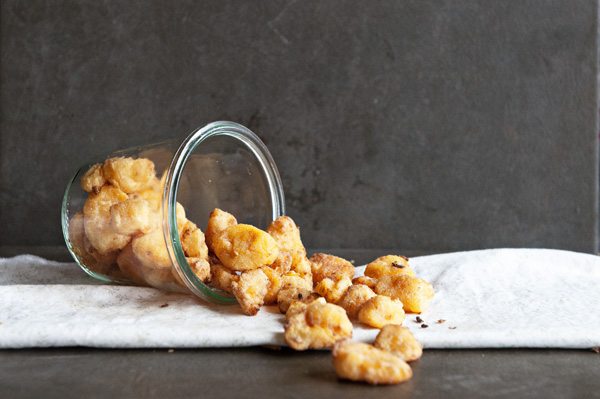 For this recipe, I highly recommend using high quality, cheese curds. Two of my favorite places to buy fresh cheese online is Heber Valley Artisan Cheese and Rogue Creamery Cheese Shop.
Here are more great snack recipes like these Fried Cheese Curds!
Fried Cheese Curds
A quick and tasty game day appetizer using Zatarain's Wonderful Fish-Fri and fresh cheese curds.
Ingredients
12

ounces

high quality mozzarella or cheddar cheese curds

1

cup

milk

1

egg

1

cup

Zatarain's Wonderful Fish-Fri

vegetable oil

for frying
Instructions
Pour 2-inches of oil in a deep skillet. Carefully heat to medium-high.

In a small bowl, combine milk and egg until well blended.

Place cheese curds in the milk and egg mixture.

Pour Zatarains Wonderful Fish-Fri into a small bowl.

Remove cheese curds from milk and egg mixture, 1 handful at a time, and place in fish-fry. Coat each cheese curd with fish-fry.

Using a slotted, long handled spoon, place cheese curds in pre-heated oil. Allow to fry for 10 seconds or less, until a light golden brown. Using the same slotted spoon, remove curds from oil and place on a paper towel for excess oil to drain off.

Serve warm.