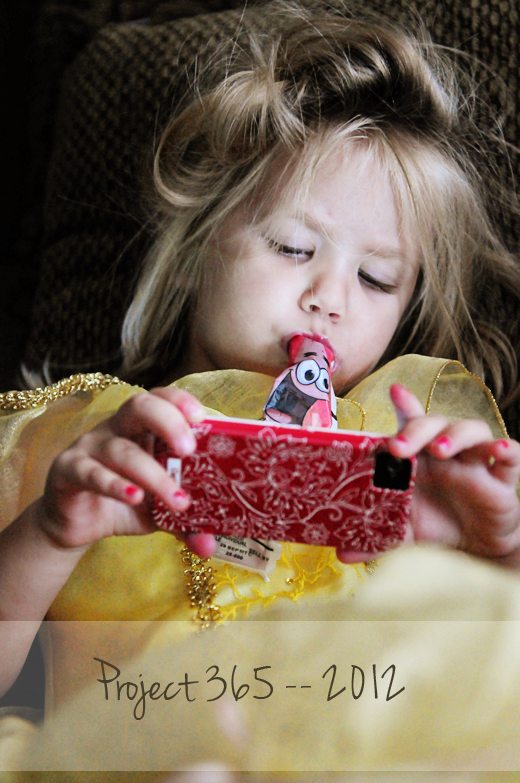 It's time for another post of getting caught up on my Project 365 pictures! For some reason this is probably my least favorite group of photos from the year. Several of the pictures within this group are some of my very favorites, but as I was going through the pictures I realized I was getting lazy and just taking pictures to take pictures. (Notice all the flower shots, for example). I'm going to work extra hard in this next few weeks to purposefully take pictures… to get out, look around, seek out photos versus just taking whatever is around me. Either way, without further adieu, here's our life currently in pictures!
(Above) August 26th:This is how we do serious lounging in our house. Princess dresses, totally messed up hair, food in our mouth, and glued to something either on TV or the phone. Leah does it quite well, as you see!
August 27th: I went shopping and came home with 2 soft, beautiful, lacy shirts. Can I tell you how happy I am that this kind of clothes is currently in fashion?
August 28th: Sunflowers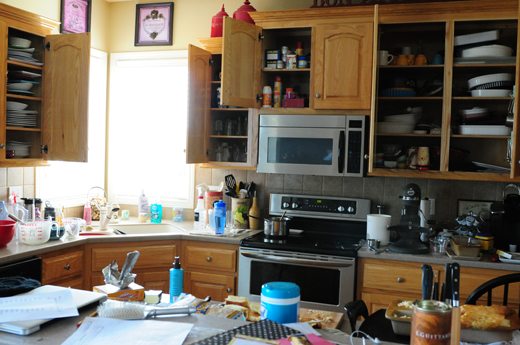 August 29th: This is called keeping it real… I had a huge deadline day, which means I cooked and photographed 9 recipes. This is what my kitchen looks like when I fail to clean up between recipes because I'm in such a big hurry to get things done while the light is still good. I looked back and couldn't even believe what a huge disaster it was. Yikes!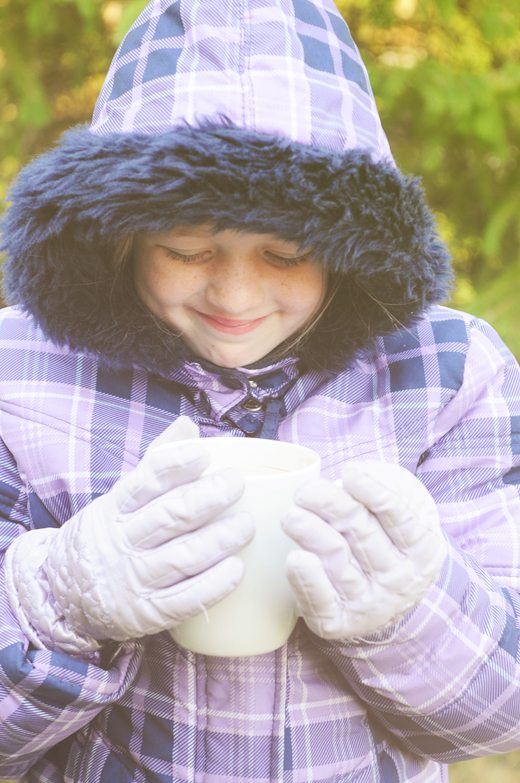 August 30th: You know your kids love you when they'll go out in a winter coat and gloves in 103 degree weather to help you with a shoot for a winter issue. Thank you, Kelly!
August 31st: Remember Shannon and the Summer House Concert? Kelly was quite smitten (with very good reason!)
September 1st: More flowers.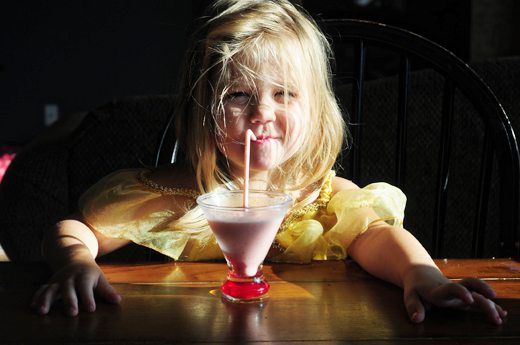 September 2nd: Yes, we are in the "love our princess dress and not brush our hair" stage of 3.
September 3rd: Yes, even more flowers!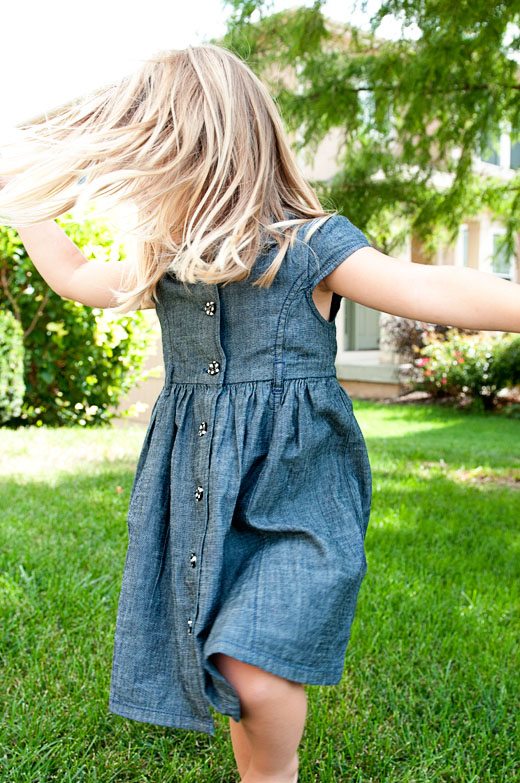 September 4th: Leah had her very first day of preschool today. This is her dancing out in the yard celebrating after she was done. She informed me then that she was not going back and "one day of school was plenty".
September 5th: This is what you might look like if you ran all the way home from school in the heat so you could hurry up and share with your parents that you were chosen as the "Student of the Day" at school! Way to go, Ella!
September 6th: Two of my favorite things… rain showers and coffee.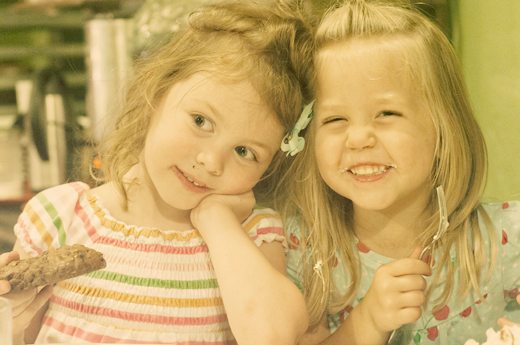 September 7th: My friend Jenny invited Leah and I to join her and her daughter on a trip to Pryde's of Old Westport (an amazing kitchen store in KC with a homemade pie bakery inside). The girls were thrilled to get to eat pie and cookies for lunch!
September 8th:Probably one of my favorite pictures, ever… Kelly and I took some yellow balloons out and just had some fun at the park with them!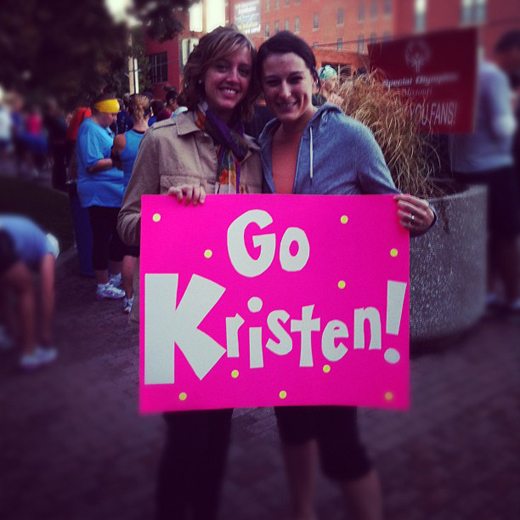 September 9th: It was the Red Faced Runners 5K Race weekend! Look at what Cassie and Alli surprised me with before my run. Such sweet friends!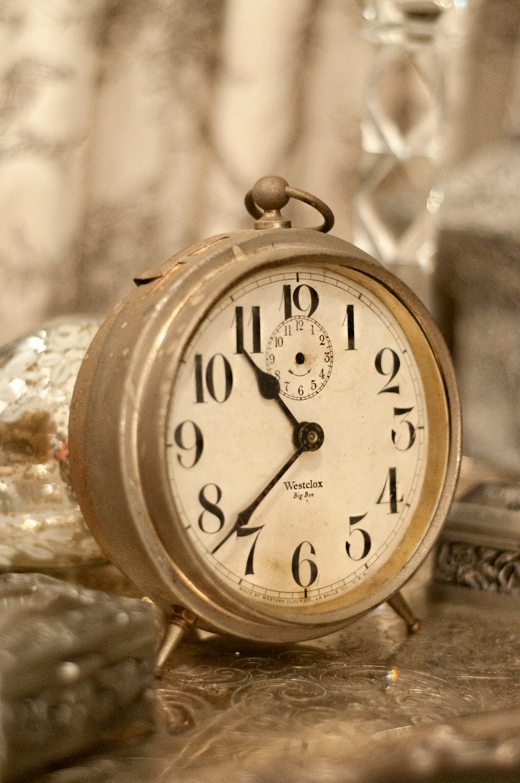 September 10th: I fell in love with this clock at the Blog KC event at the beautiful store, Raised in Cotton. In fact, the more I look at this picture, the more this clock is calling out to me. I'm going to give Carol a call tomorrow to see if they still have it because I think I need it!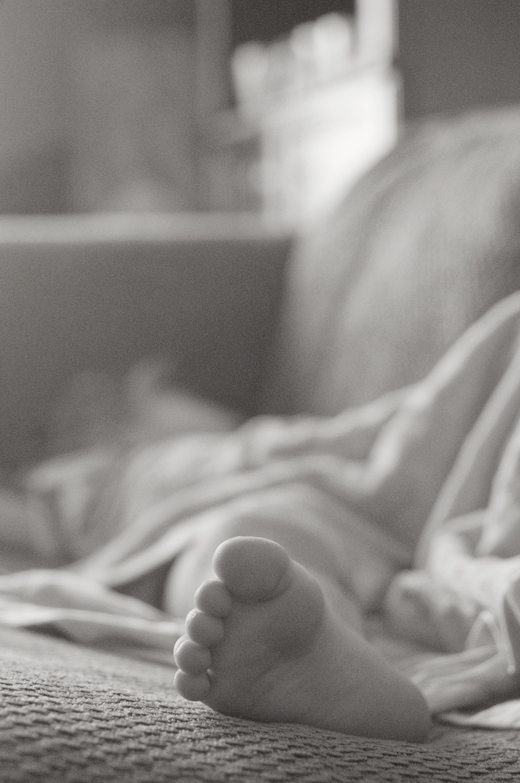 September 11th: She was napping and I couldn't get over how big her not so baby feet are getting anymore.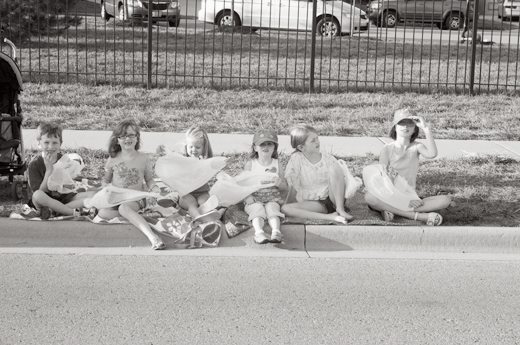 September 12th: Watching the annual Mill Valley High School Homecoming Parade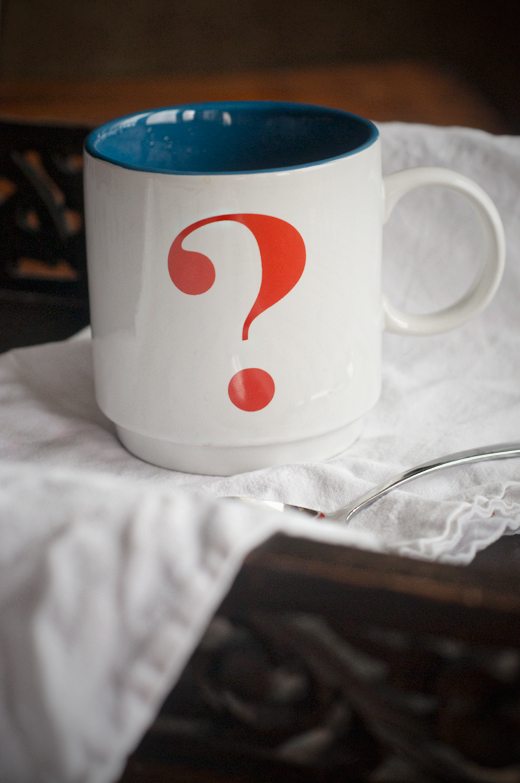 September 13th: Have you seen the new Curiosity Shoppe at Target yet? They have the cutest things. I loved this cup for my morning #shotofcoffee. Just had to pick it up!
September 14th: This was a very difficult week. One of my longest and dearest friends from high school lost her husband to leukemia. He was diagnosed on Thursday and passed away after a reaction to a chemo treatment on Sunday… only a few days later. They have 5 young kids together. I stopped to take this picture on my way back from going home for the funeral. Lots and lots of tears were shed.
September 15th: I had the pleasure of taking pictures of some beautiful ladies and handsome guys for homecoming tonight. I loved these shoes… and longingly remembered when my svelte self could fit into shoes like that and not kill myself!
Well friends, that's it for now! Remember you can follow along on Instagram for more pictures as well as Facebook and Twitter!
I hope you remember to stop and snap some pictures of your life. Have a great week!