July 1st: Crabby girl
I know I know… I'm horrible at keeping up with Project 365. Normally it's this time of year that I stop uploading and sharing and give up. I never quit taking photos every day but if you'll look at my past few years attempts, this is the time when I usually get so behind at uploading that I just quit The pictures stay on my computer and no one ever sees them.
Not this year. Nope… This year I'm going to bore you all to tears while I get caught up on my photos from July and most of August. Then, I have no vacations or out of town trips planned that should throw me off from uploading for awhile! Thanks for hanging in there! Here we go…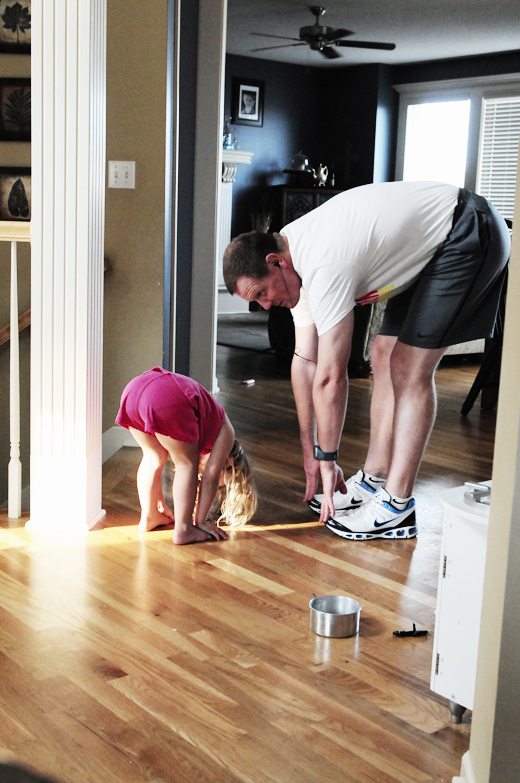 July 2nd:  Leah helping Nick stretch before his run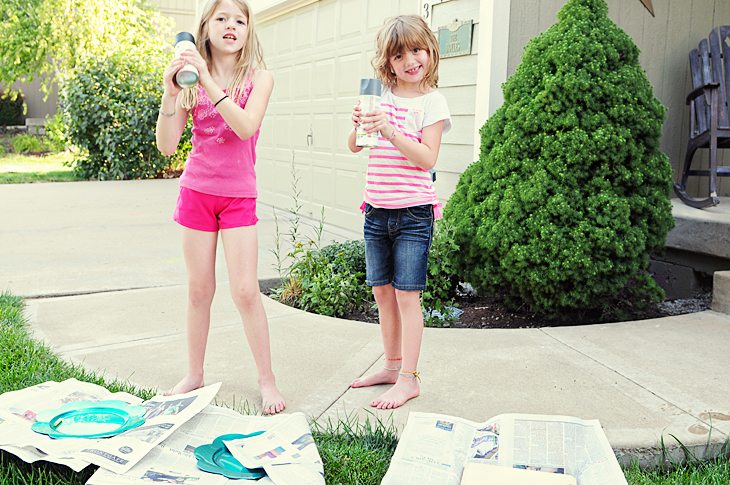 July 3rd: The girls were shaking paint to make the chalkboard message boards from our 2012 Summer Bucket List
July 4th: Another one from our Summer Bucket List… paddle boat on Shawnee Mission Lake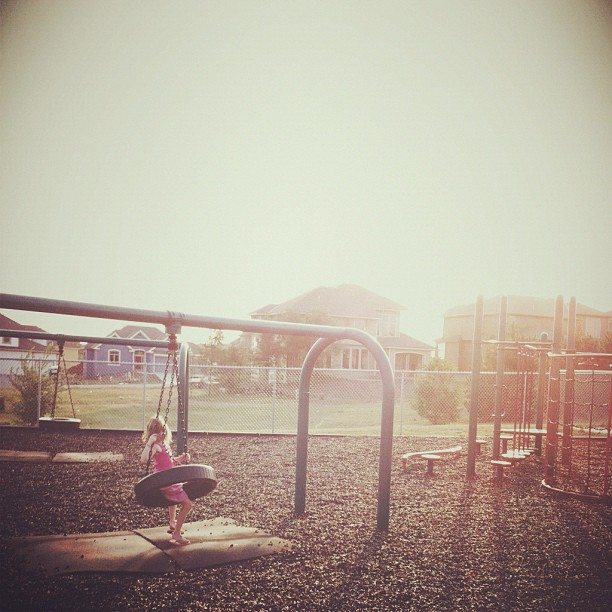 July 5th: A perfect evening at the park and Ella on her all time favorite thing… the tire swing.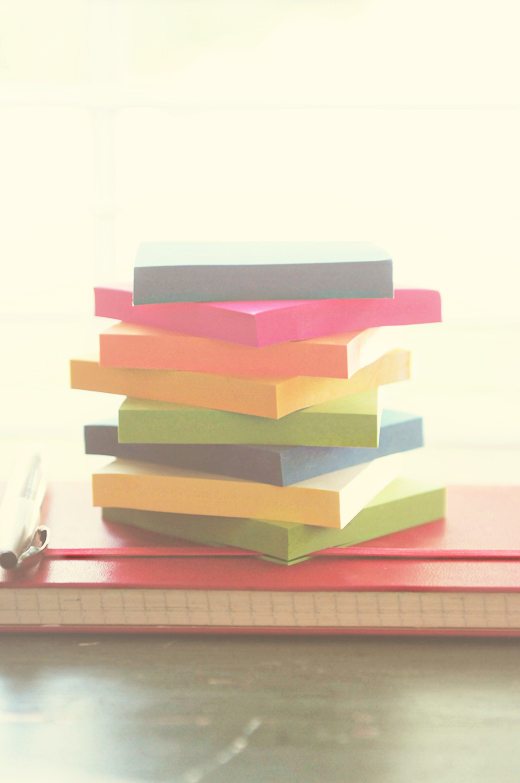 July 6th: Is there a self-help group for post-it addiction?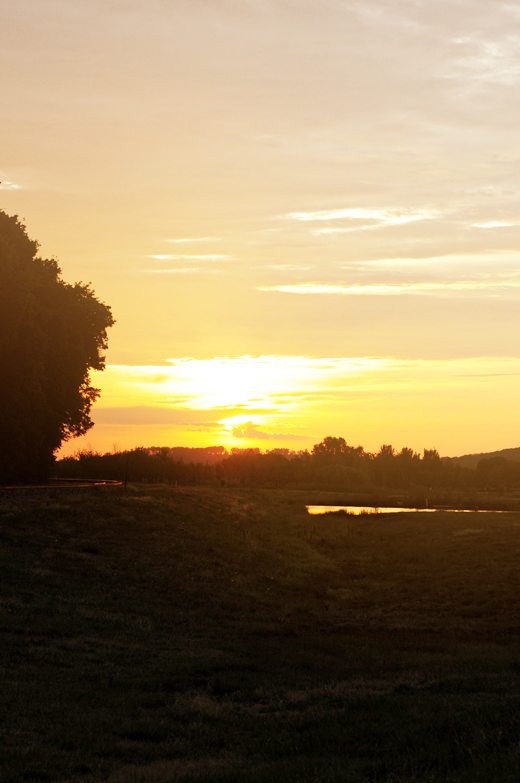 July 7th: A beautiful Kansas sunset on a great day.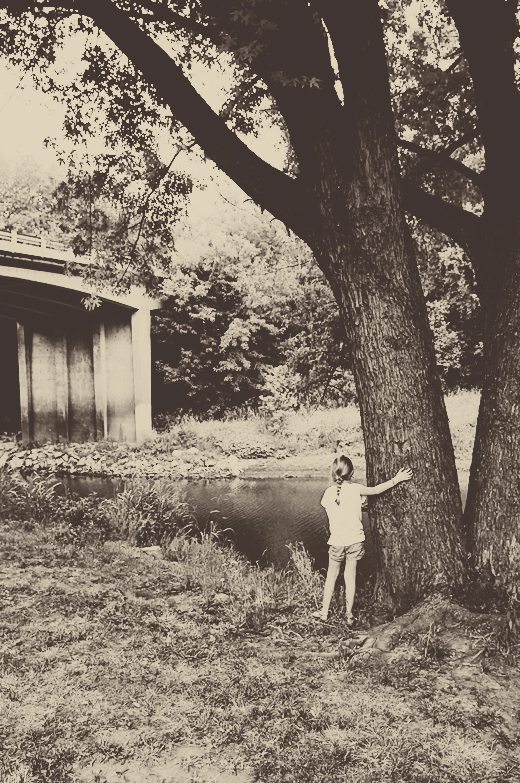 July 8th: Exploring by the river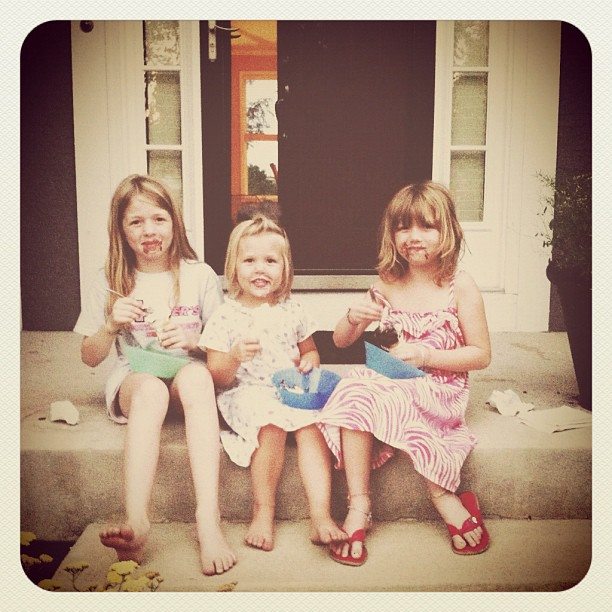 July 9th: The girls enjoying McDonald's chocolate dipped cones during a Home Run Derby break at my neighbors house.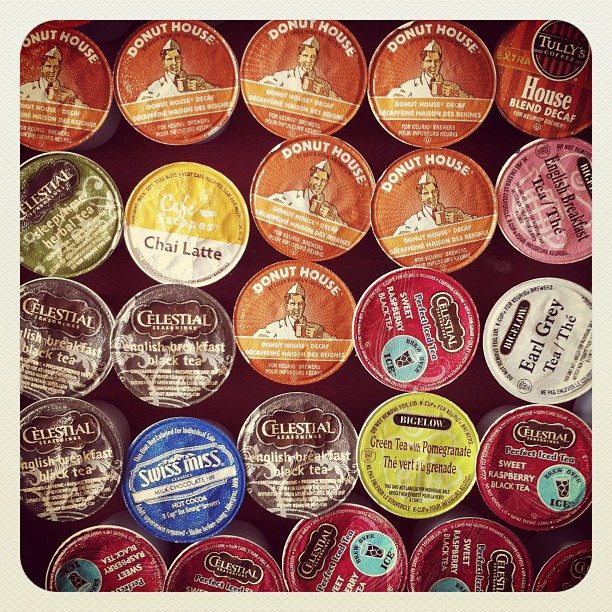 July 10: I forgot to order new K-Cups and discovered when I woke up this morning that I had no caffeinated coffee in my house! It was not good.
July 11th: First shot of coffee in 2 days!
July 12th: Beautiful Park City, Utah
July 13th: Just a couple of the beautiful friends I got to see at EVO Conference 2012. (Rachel, Maria & Kelly)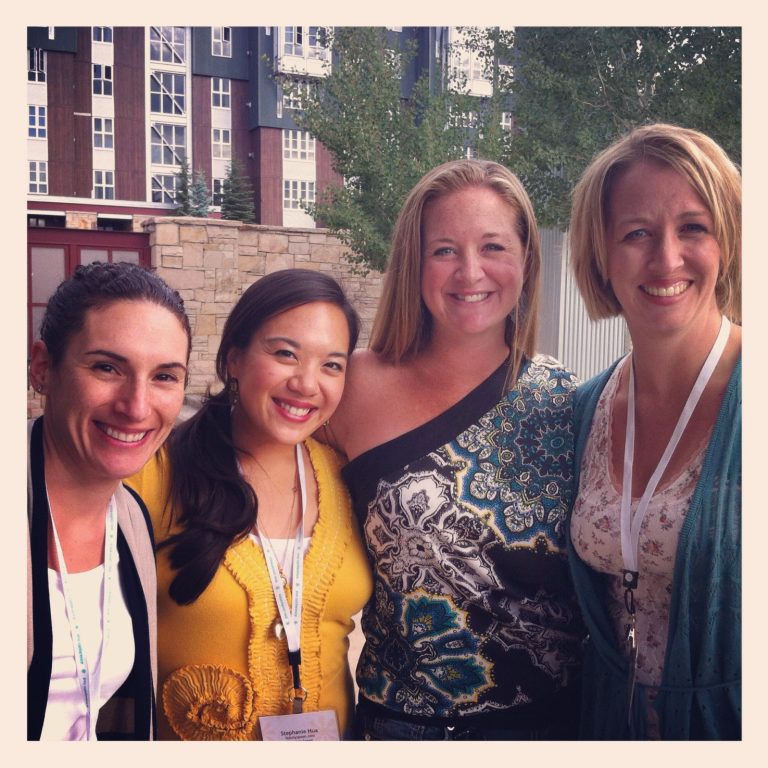 July 14th: Zatarain's sponsored my trip to the EVO Conference this year, which I was so thankful for. It's one of the best conferences out there plus it gave me an excuse to meet up with the rest of the Zat Krewe… love these ladies! (Laura, Steph, Rachel)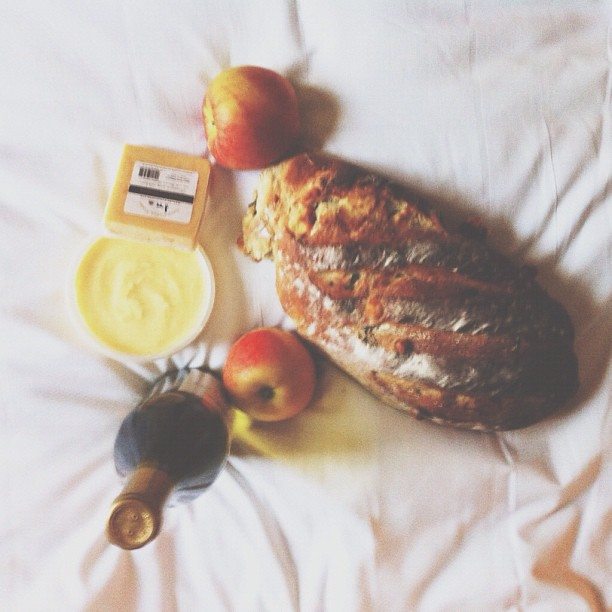 July 15th: First night of kid free vacation in Park City with my husband. A very blurry dinner pic from the Park Silly Sunday Market.
July 16th: The view from my very first ever Zipline experience (at Olympic Park in Park City, Utah). It was terrifying and awesome at the same time!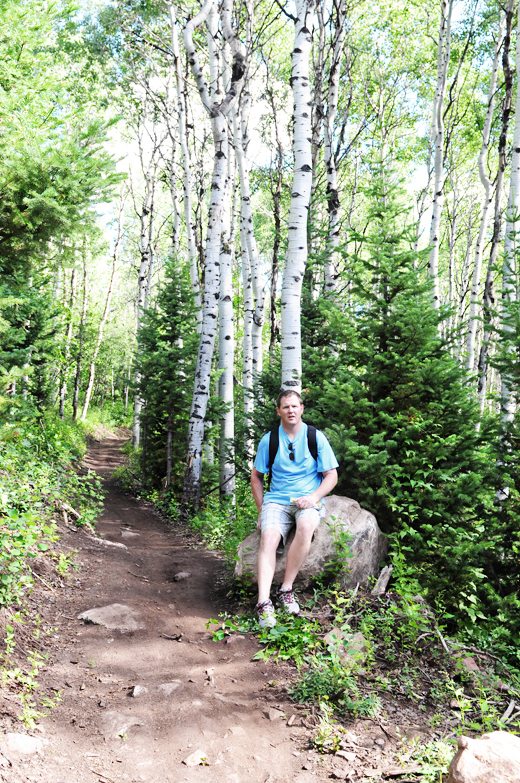 July 17: Nick and I went on a 22 mile hike in Park City. It was so much fun and a great way to connect with nature and each other.
July 18th: Beautiful and historic Temple Square in Salt Lake City Utah.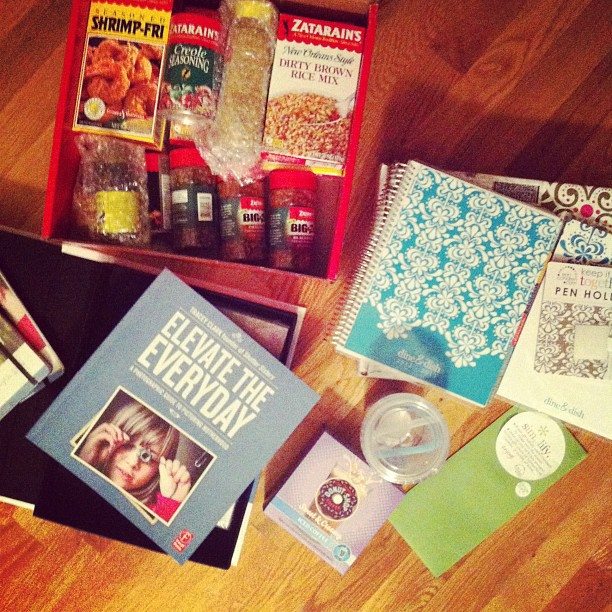 July 19: Returned home to what felt like Christmas with goodies from Erin Condren, Tracey Clark, Paper Coteire, Green Mountain Coffee and Zatarain's.
July 20th: Reunited with our kiddos in Iowa at our cousins wedding!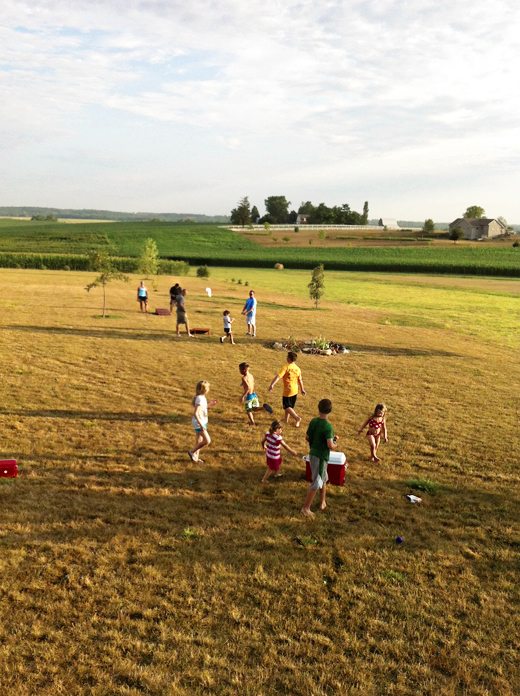 July 21: Any day the kids get to spend with their cousins is a good day. Today was full of fun and ended with a massive water balloon fight!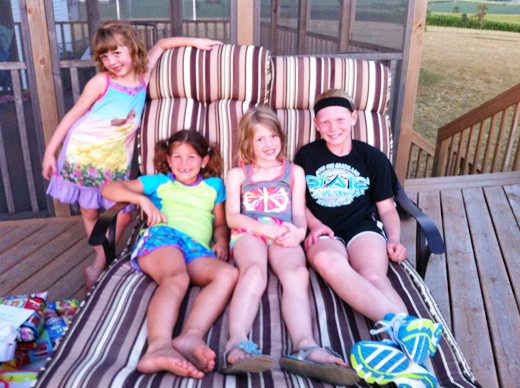 July 22: Cousins lounging in the morning, not wanting to say goodbye!
July 23rd: Lori and her sweet family stayed with us during their cross country road trip. Here I was showing off my favorite Red Faced Runners wine glass made by Renee at Kudos Kitchen.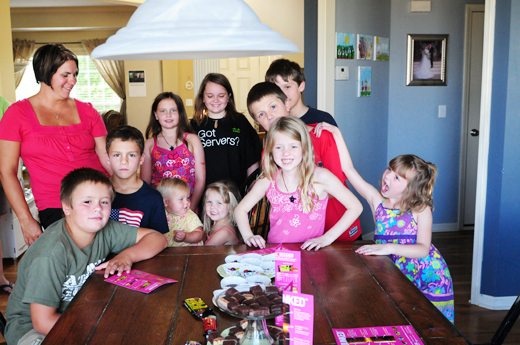 July 24th: We gathered the neighbor kids together for an UNREAL Candy Tasting Party this afternoon!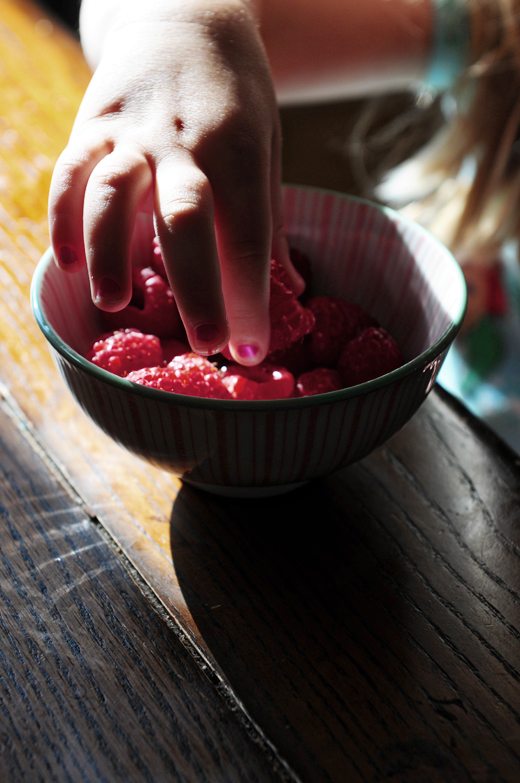 July 25th: Leah loves raspberries. I love her pudgy hands.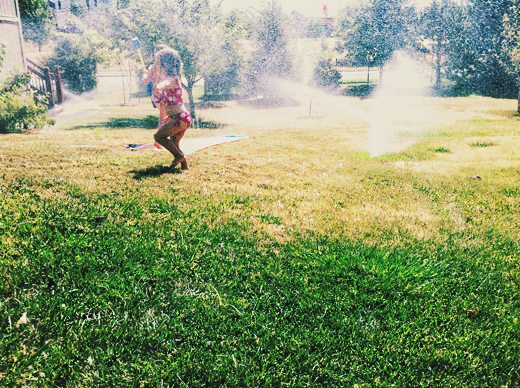 July 26: It was 100 million degrees out today, which called for the sprinklers to be turned on and run through!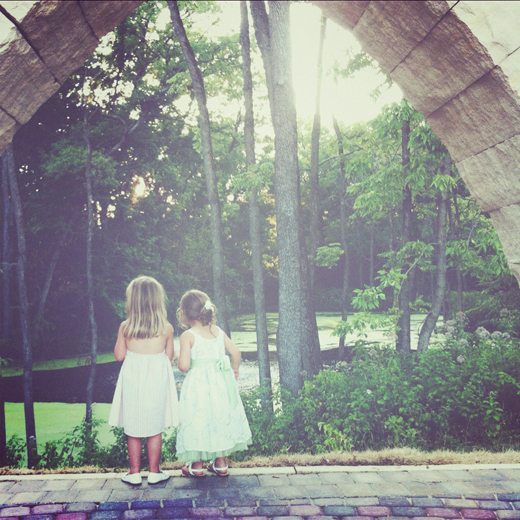 July 27th: I didn't like today's picture very much so decided to share this one of Leah and her cousin who is the same age from the wedding earlier in the month! (I know… that's against the rules, but hey… it's my Project 365 and rules are meant to be broken).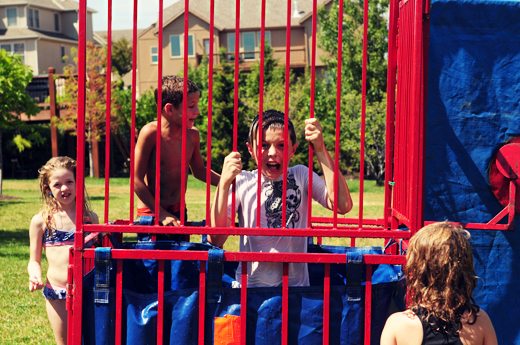 July 28th: The kids enjoyed the dunk tank the neighbors set up in their yard.
July 29th: First day of family vacation we stayed at the Four Seasons in Denver, CO. This is my coffee sitting on one of the most comfortable beds I have ever slept in.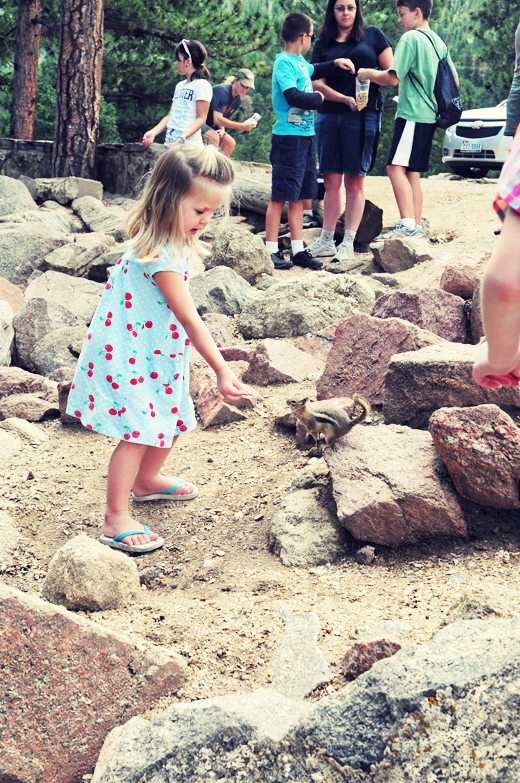 July 30th: When we used to go to Estes Park, CO when I was little, my favorite thing was to feed the chipmunks by the Estes Park sign. I'm pretty sure my dad probably has a very similar picture of me doing the same thing as Leah in this photo.
July 31st: We hiked in Rocky Mountain National Park today. I swear Ella, especially, climbed on every rock there was to climb on…which is a lot when you are in the Rocky Mountains!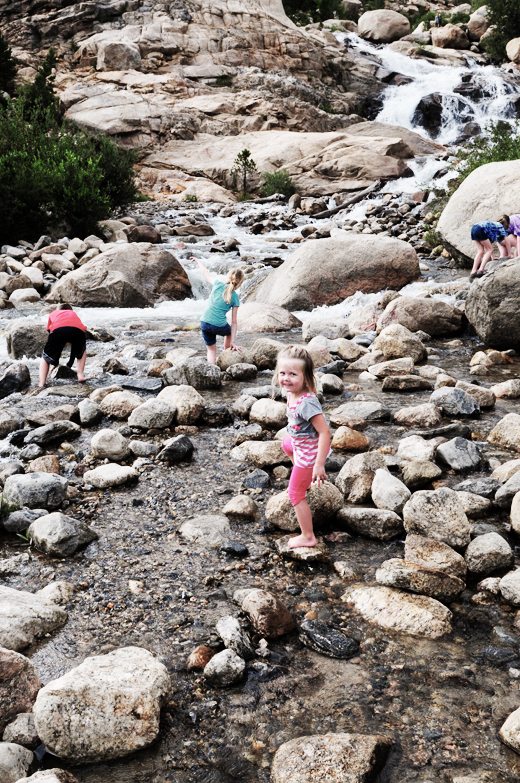 August 1st: We had a blast exploring the Alluvial Fan and learning about how it came to be.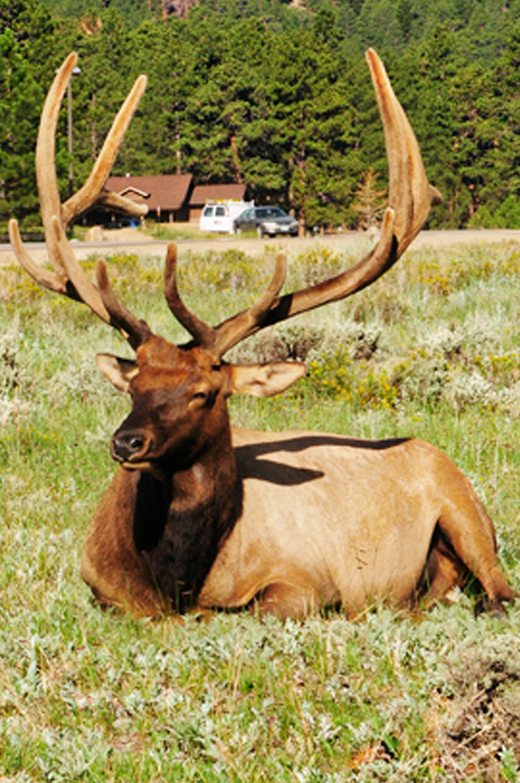 August 2nd: As we were leaving the YMCA of Estes Park, we came across this big guy just hanging out by the cabins. So cool.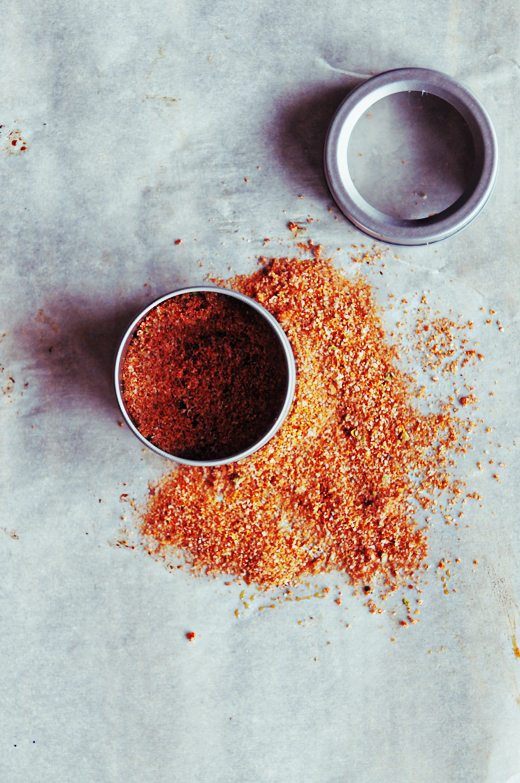 August 3rd: Back from our family vacation and straight back to work. Magazine photo shoots happened all the rest of the weekend.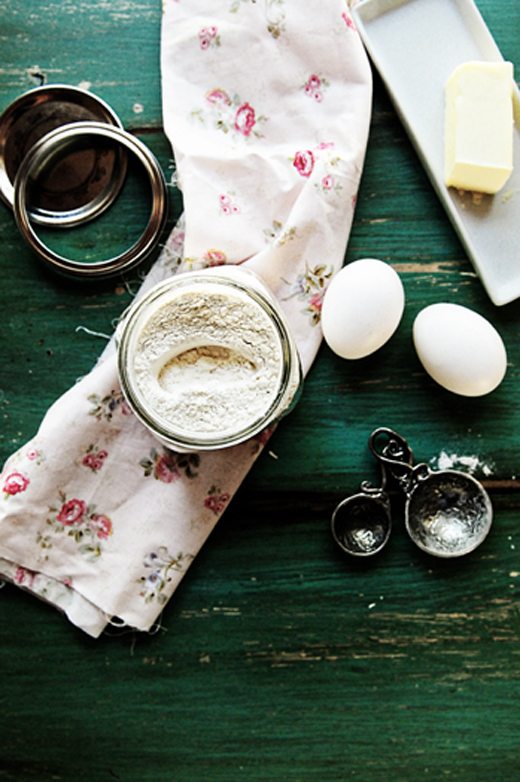 August 4th: It isn't a Sunday without homemade pancakes!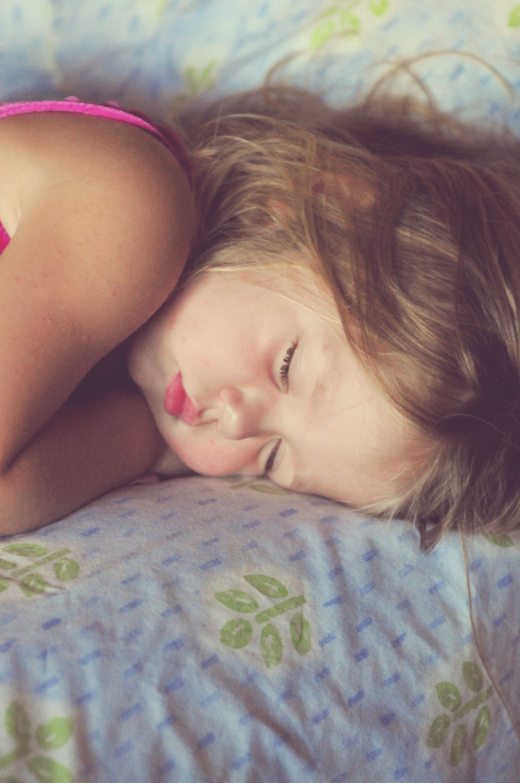 August 5th: We all needed a vacation after vacation, we were so tired!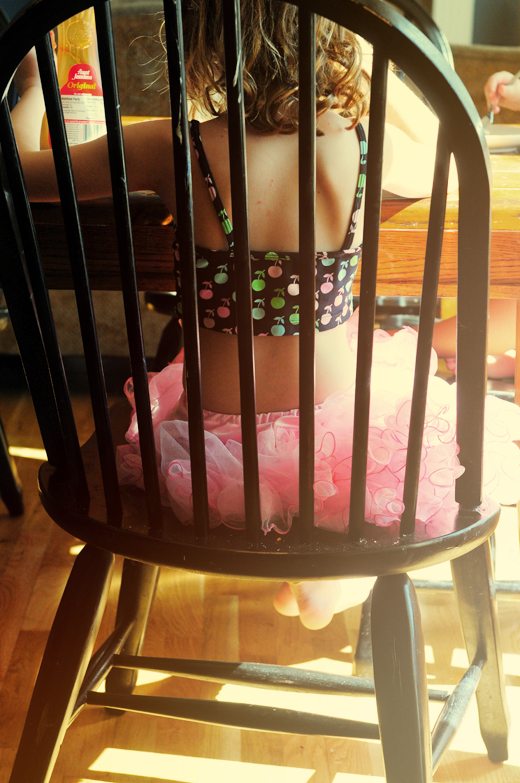 August 6th: Our breakfast attire is on the casual side, wouldn't you say?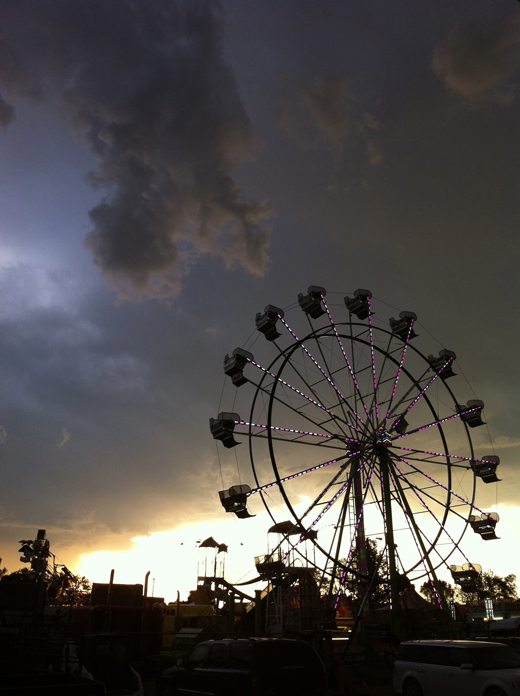 August 7th: A stormy evening at the Johnson County Fairgrounds.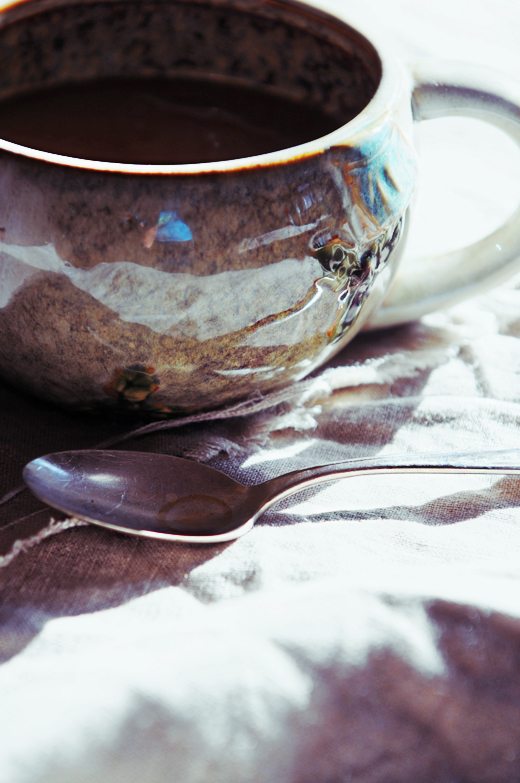 August 8th: More coffee…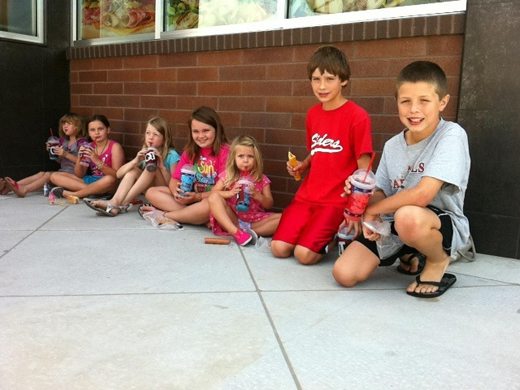 August 9th: It's a pretty exciting day when something new opens up in our little suburb. I took some of the neighbor kids to the new Quick Trip when it opened.
August 10th: Ella capturing the last few rays of summer before school starts.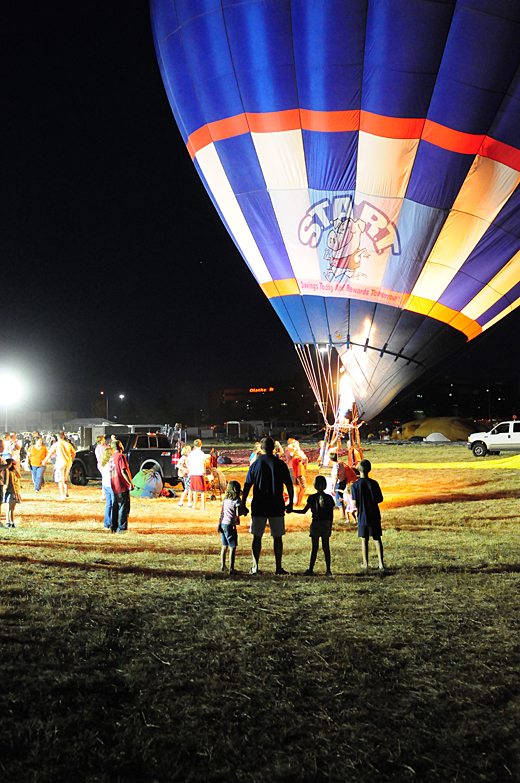 August 11th: We enjoyed an evening at the Midwest Hot Air Balloon Festival
August 12th: She's almost got it! Ella diligently working on riding her bike without training wheels.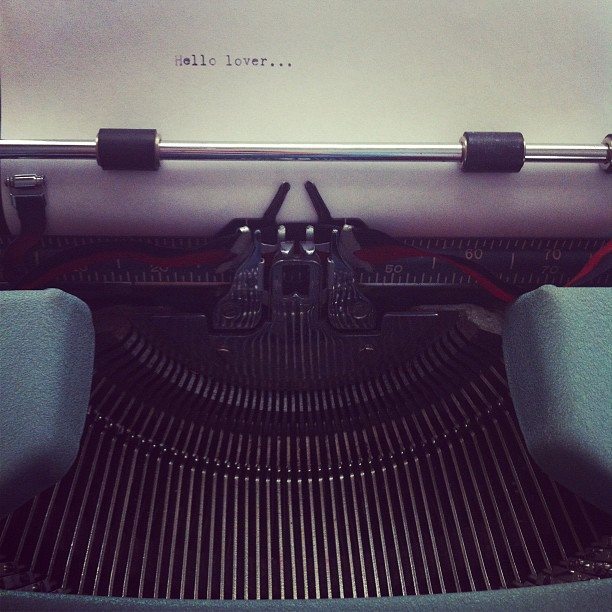 August 13th: Welcome Lois, the most recent edition to our home. I'm in love!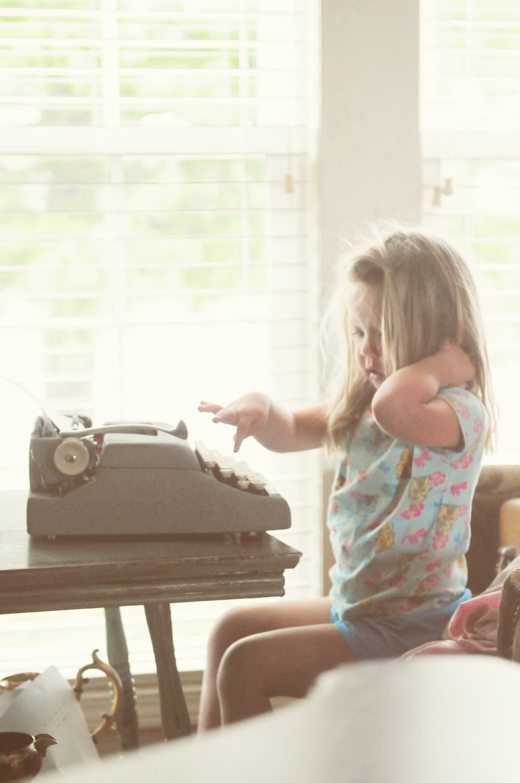 August 14th: Even the kids are fascinated by Lois.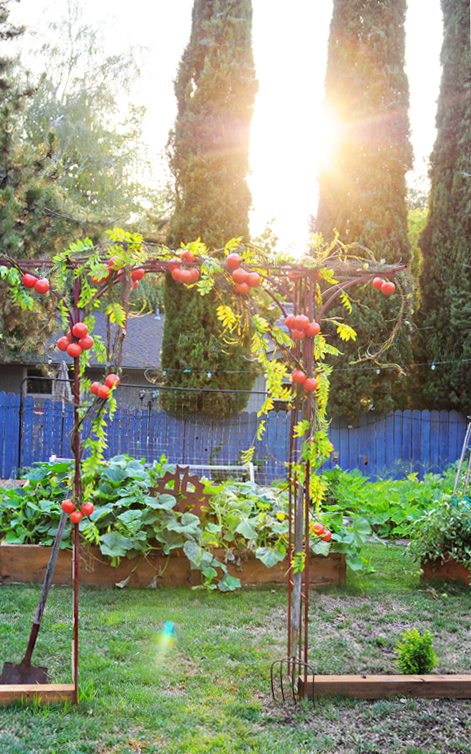 August 15th: The trellis in Sandy Coughlin's garden. I'll share more about this unforgettable trip with Harry & David in Oregon very soon!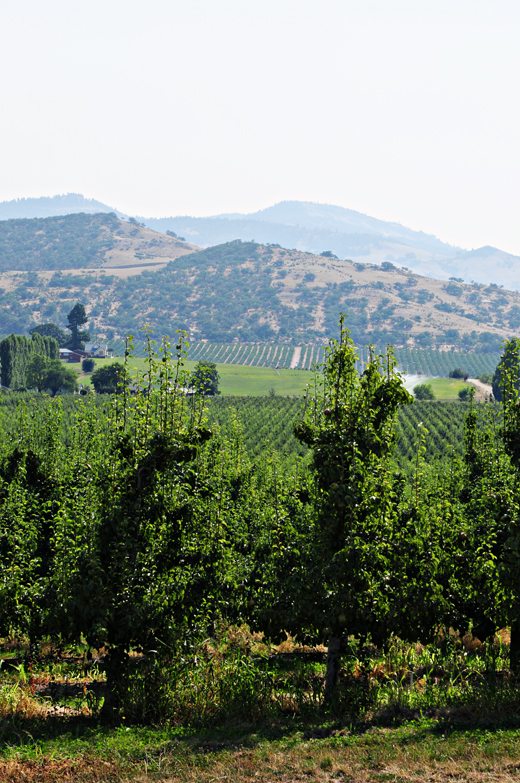 August 16th: Beautiful, Oregon… just another state that makes me ask "Why again do I live in Kansas?"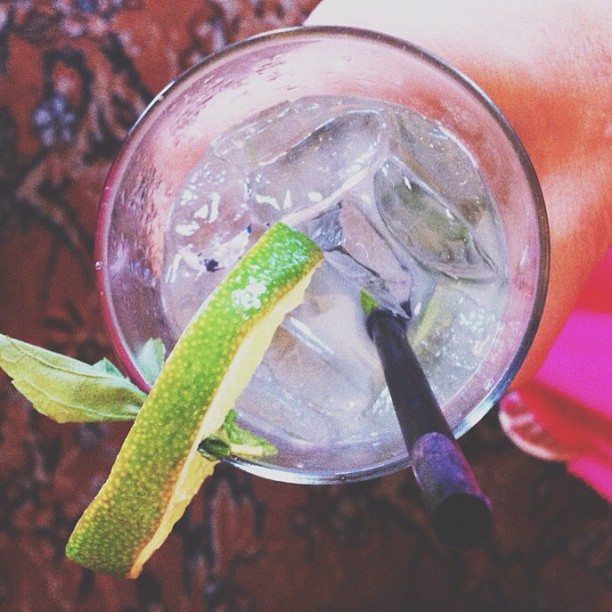 August 17th: Cocktails, in Oregon, with friends. Life is good.
August 18th: I was traveling home from Oregon today, which also happened to be Jacob's first tackle football game. I hated missing it but am glad Nick sent me this picture of him all suited up!
August 19th: I'll blog about this as soon as we have all the kinks worked out, but we resumed our weekly family meetings tonight.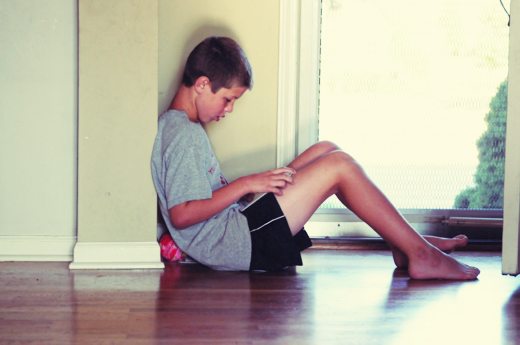 August 20th: Jacob's best friend lives across the street from us. The recently developed a "window shade" opening and shutting system to tip each other off when they are awake so they can play a game together. They also figured out where exactly to sit in each others houses so they can connect their games and play together when it's too early to actually come over to each others houses.
August 21: Enjoying one last lazy morning before the start of school.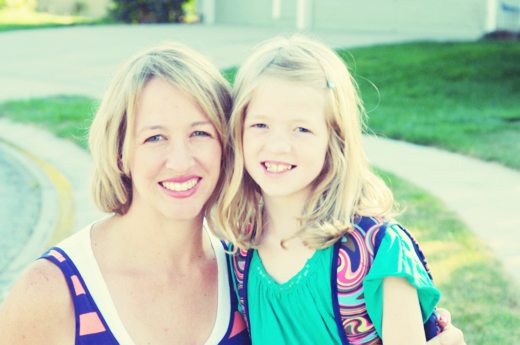 August 22nd: Kelly and I on the first day of school! She's a big 3rd grader now.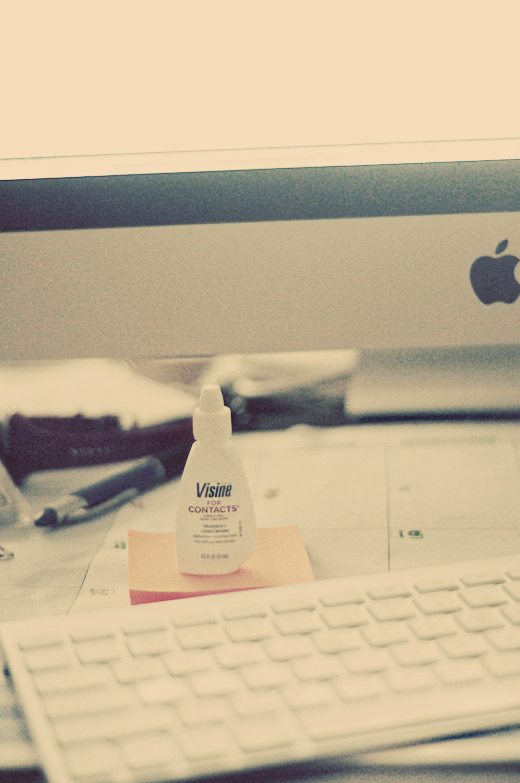 August 23rd: I almost forgot to take a picture today. This was taken towards the end of the day as a last ditch effort to make sure I didn't forget to take a pic.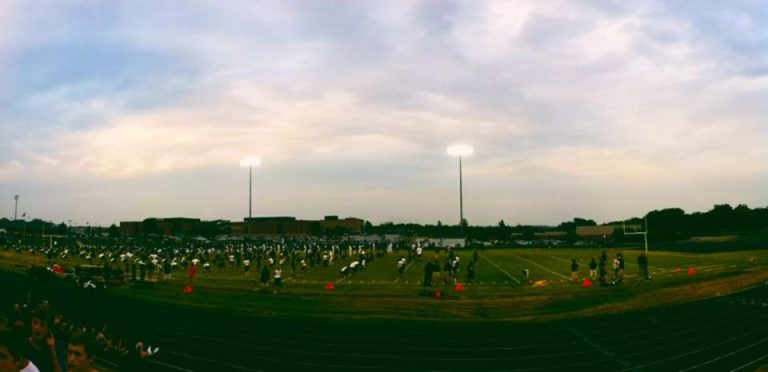 August 24th:  Friday Night Lights… Jacob got to play on the big boys high school field tonight! He's out there somewhere.

August 25th: Nick and I were guests at the Food Now Benefit Dinner and Auction tonight and had a lovely time. I'll write more about this soon too!
Whew… that's it! I'm tired of the pictures and they are my pictures! Thanks for sticking with me… if you read all the way to the end you deserve a medal. Thank you!
Special thanks to Totally Rad Lab for making my photo editing life a breeze!
Remember, if you aren't completely sick of me yet, connect with me on Instagram for more daily updates!