We're half way through May, already, and I have 2 weeks of Project 365 photos to share with you since I didn't post last week. We had a week of celebrations, outside fun and for me, magazine deadlines galore. I tried to take out my DSLR as much as possible, but some days had to rely on my iPhone for pictures. Here is our week 18 & 19 of 2012 in photos.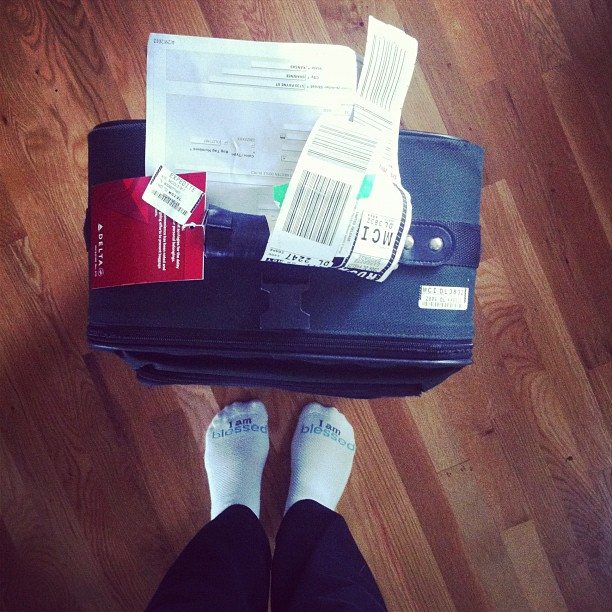 Sunday, April 29: – When I flew home from New York my luggage decided to take a detour to Nashville. I was feeling very lucky when it decided to return home, finally, the next evening! (Taken with my iPhone)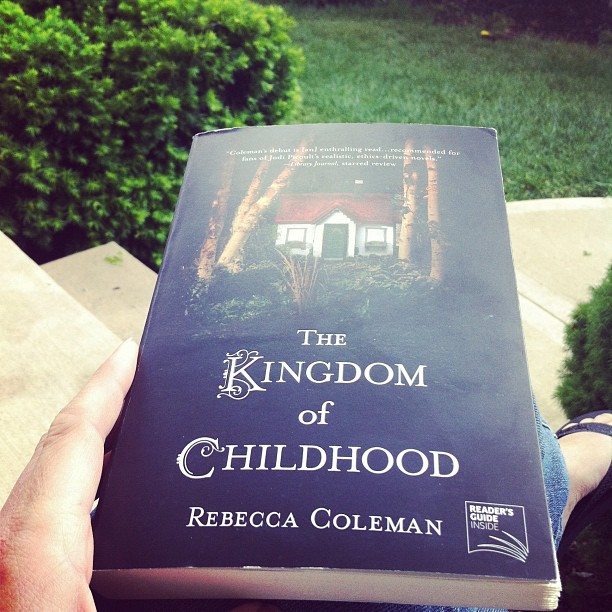 Monday, April 30th: I started this book on the flight back from NYC. I ended up finishing it today (5-13) and will tell you about it soon!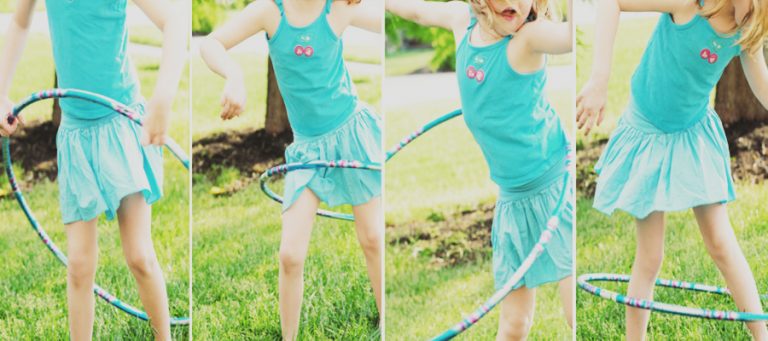 Tuesday, May 1st: The 1st day of May was exactly as it should be… a gorgeous day of outside play. Here, Ella is showing me her super talented hula hoop skills.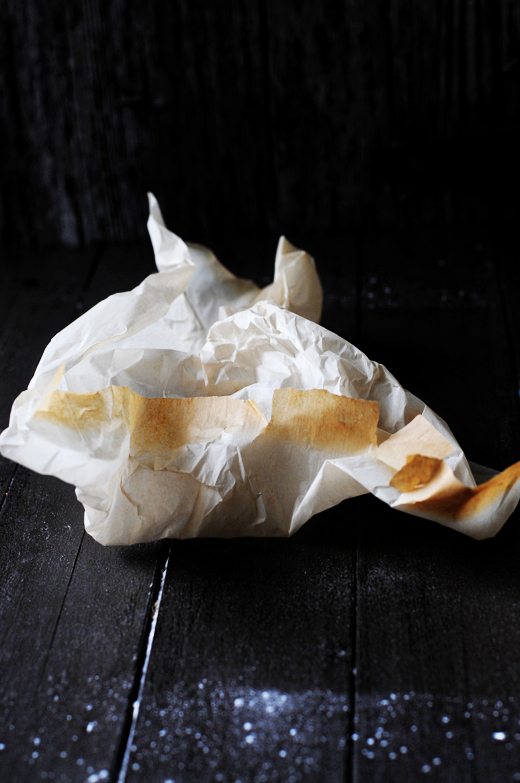 Wednesday, May 2nd: Sometimes my favorite food pictures are the accidental ones… the ones after I start cleaning up from a shoot. That's what happened when I made homemade pita bread and started cleaning up. I turned around and just really liked the light on the crumpled up parchment paper.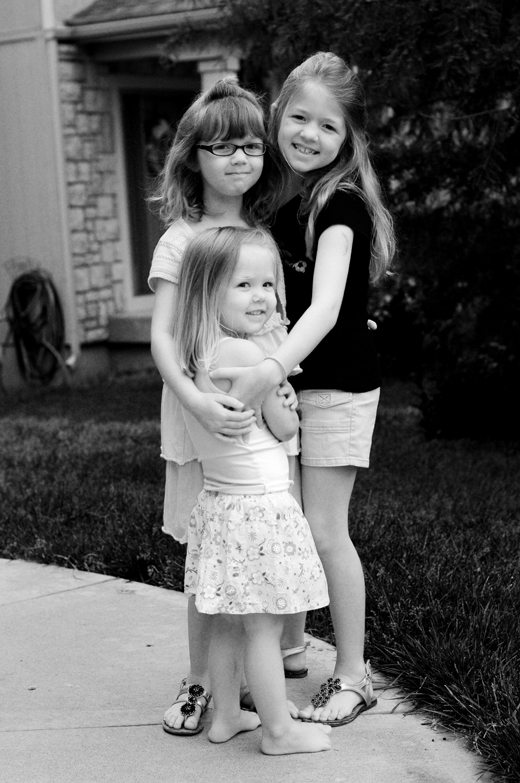 Thursday, May 3rd: Just a quick picture of the girls before the older two went off to school for the day.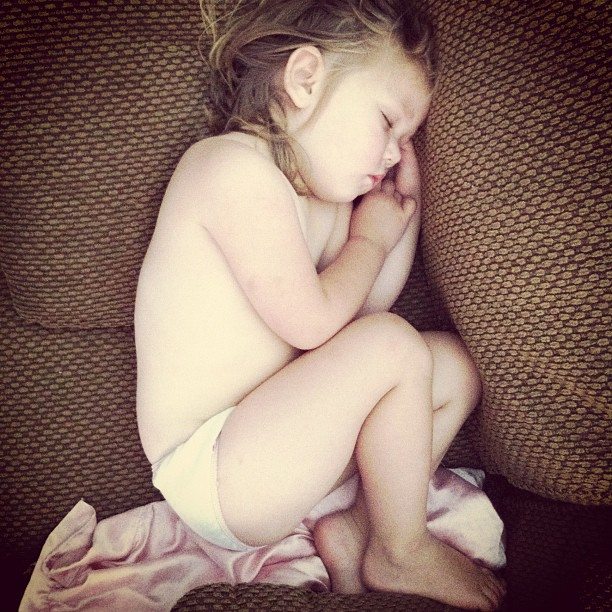 Friday, May 4th: I had an extremely challenging afternoon with Leah and was trying to get out of the house to run some errands. The problem was, she did not want to put on clothes. After an hour long struggle, I went back upstairs to grab her dress. When I came back downstairs, this is what I found. Needless to say, the errands didn't get finished that day. (Taken with my iPhone)
Saturday, May 5th: I took Jacob and Kelly out to see if we could capture the Super Moon tonight.We went to Shawnee Mission Park and joined several other people, all around, doing the same thing!
Sunday, May 6th: For the Picture Black & White class with Tracey Clark – shapes.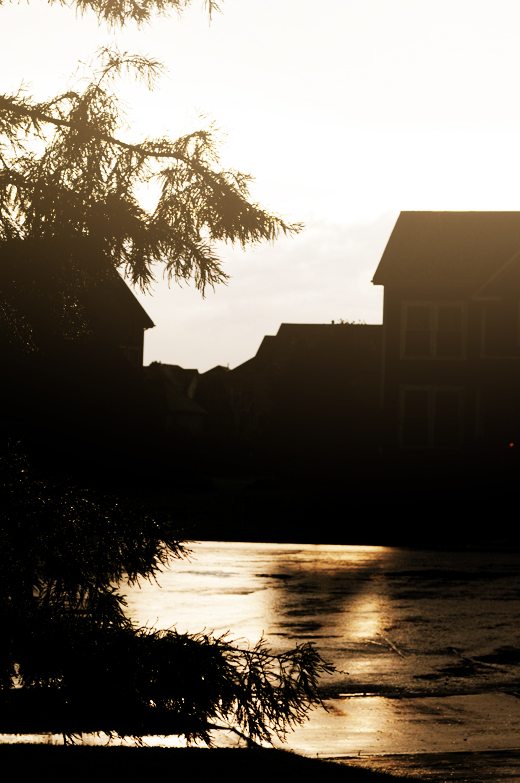 Monday, May 7th: It rained all day today. This evening, the reflection of the sunset on the street outside our house caught my eye.
Tuesday, May 8th: Ella got to be my model this week for Yum Food & Fun for Kids Magazine. This is one of the outtakes from that photo shoot.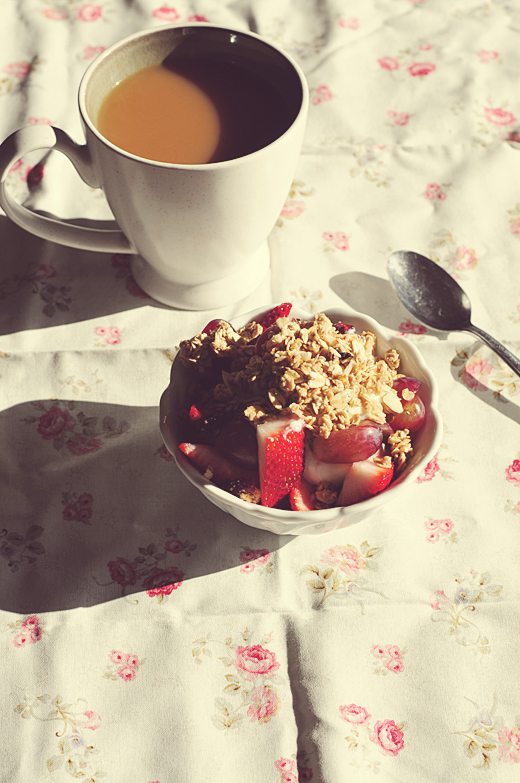 Wednesday, May 9th: One of my favorite breakfasts… coffee and fruit with yogurt.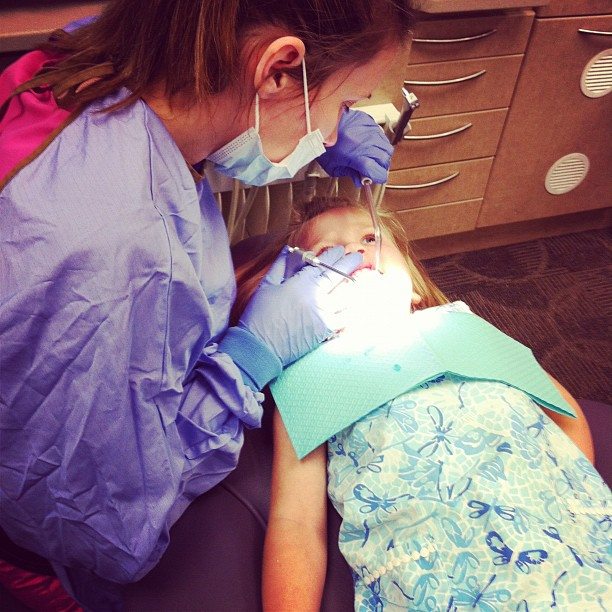 Thursday, May 10th: Took all four kids to the dentist today. I have serious dentist anxiety so hate even being there, but they did such a great job! No fear at all.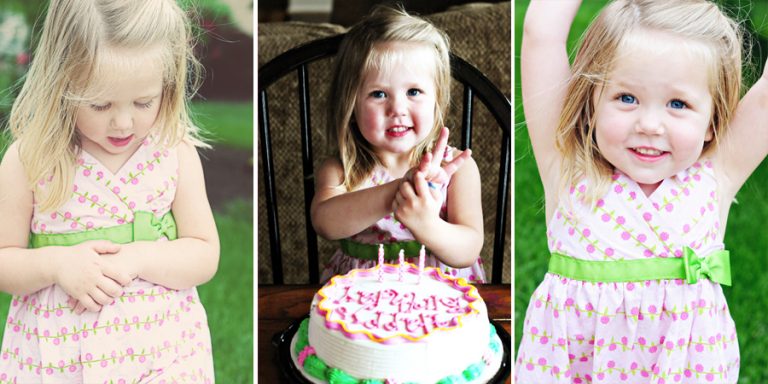 Friday, May 11th: Leah turned 3 today! I still can't believe that my baby is three. She was very excited!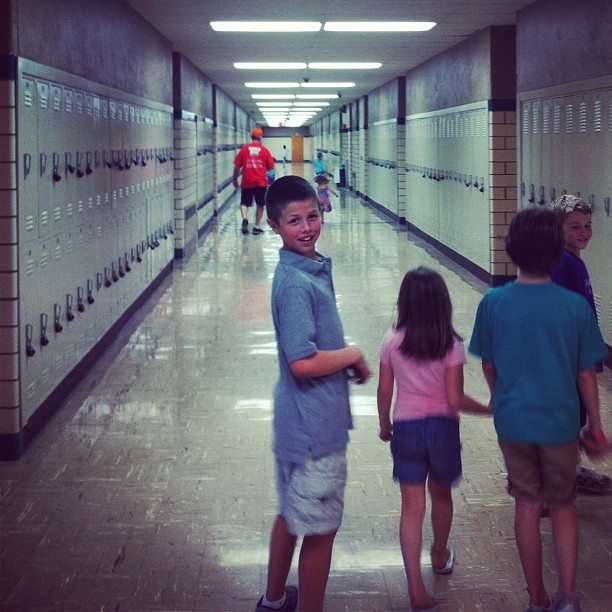 Saturday, May 12th: Today was my 20 year high school reunion! The current principal gave us a tour of the high school, which has changed so much. This is the hallway of my recurring dreams – one where I forget my locker combination and cannot get my locker open all year. The other is that I walk this hall every day and don't realize until the last day of school that I never went to Algebra or Geometry class. (Taken with my iPhone)
That's it for weeks 18 & 19! I hope you all have had a great start to May. Thanks for stopping by.
Disclosure: This blog post contains affiliate links. As an Amazon Associate, I earn from qualifying purchases.