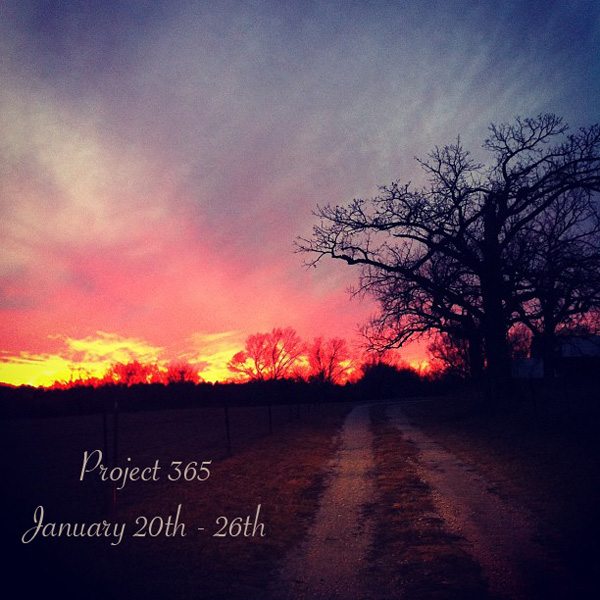 My favorite Instagram photo from the week.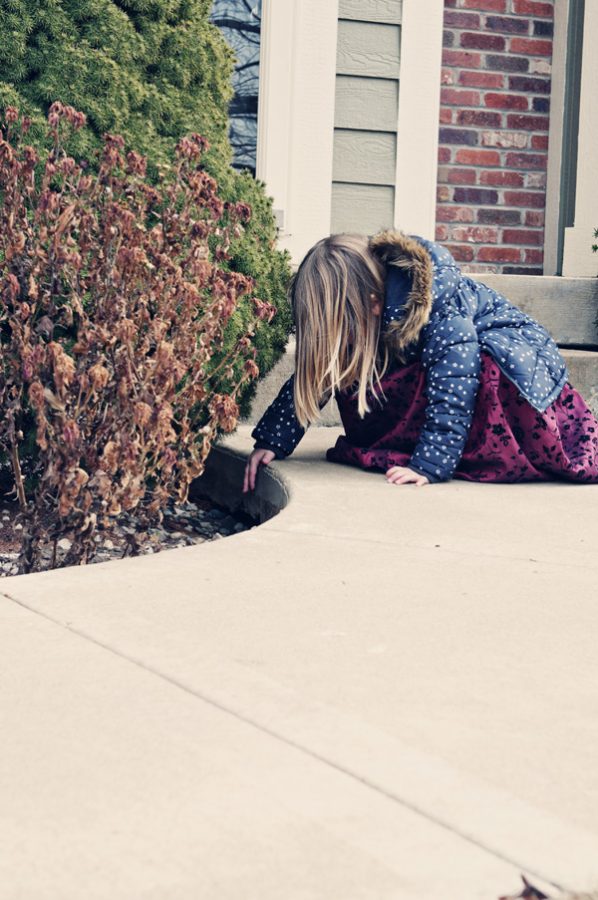 January 20th: This past summer we had a rabbit that lived under our front sidewalk. About once every week, Leah goes and stuffs lettuce or carrots down the hole to "take care of her bunny".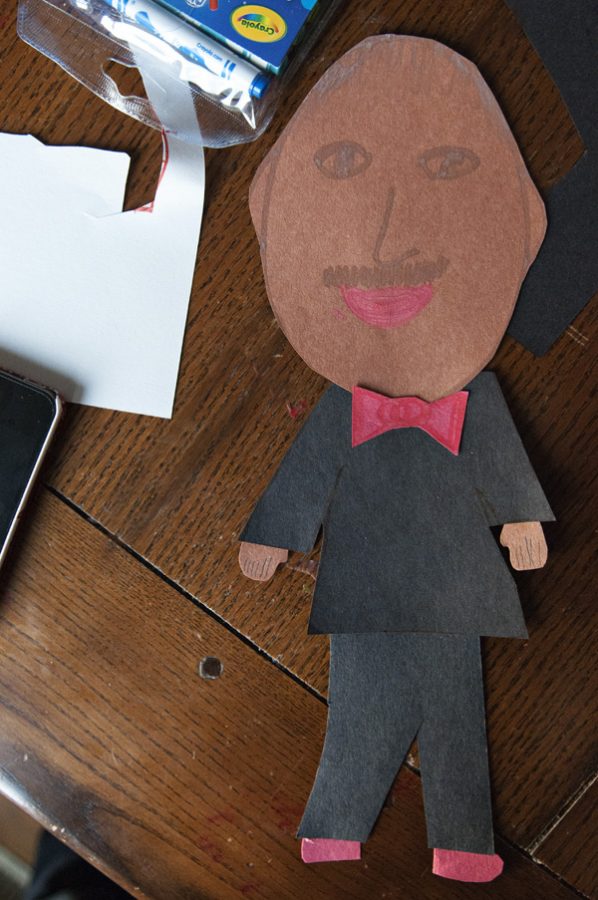 January 21st: Ella woke up at 6:30 this morning ready to celebrate Martin Luther King Day. She insisted we make decorations and cards and she wanted a cake, but settled for cookies instead. She asked me to make a construction paper Martin Luther King with a mustache, bow tie and red shoes. Have I mentioned before that I have the artistic talent of a toddler?
January 22nd: It was so bright and sunny outside today, which made me think it had to be warm. Leah and I decided to take Meg on an outing to the dog park. Once we got there, I realized that it was a lot colder than it looked… 13 degrees to be exact. Brrrr!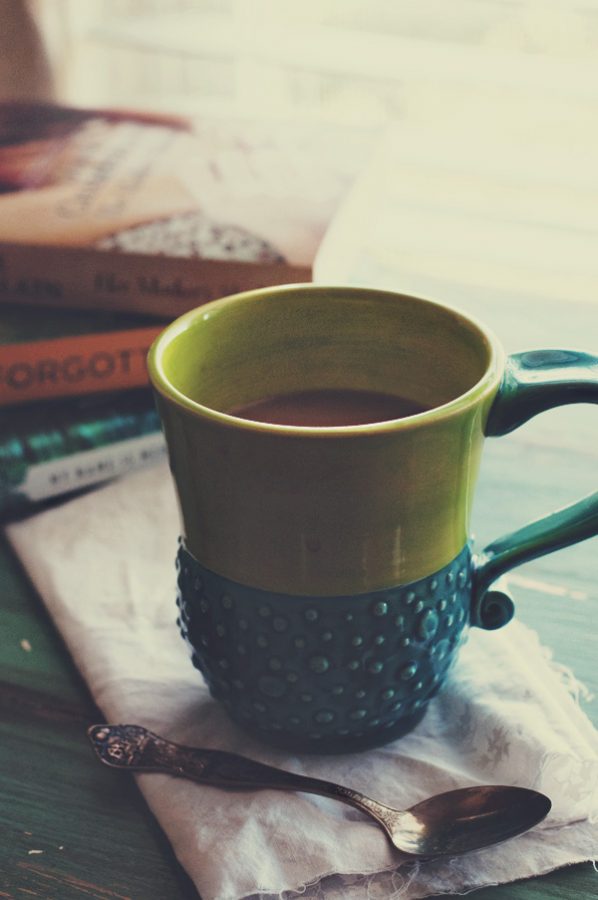 January 23rd: Today was my husbands 39th birthday. I felt bad because it was such an uneventful day for him. One exciting thing that happened for me though was that my new coffee mug from the Symmetrical Pottery Etsy store arrived. Isn't it fabulous? Nick, on the other hand, got shafted for his birthday. Sorry, honey!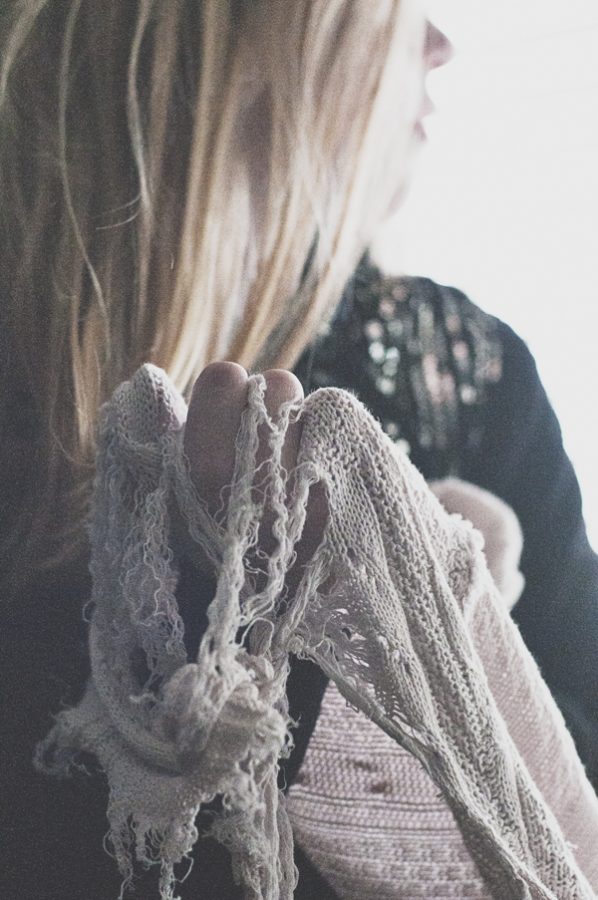 January 24th: Kelly's blanket she has had since she was born went missing over the weekend. I had spent most of the weekend de-cluttering and took several big tubs of stuff to Goodwill. I was convinced, and panicking, that I had accidentally taken it to Goodwill. We searched high and low and near and far and there was no sign of the blanket anywhere. Finally, today, I went onto Ebay and searched and found the exact blanket, although brand new. I bought it and 10 minutes after, I had a hunch to look in a bag in their closet. I found her pink blanket stuffed into a dominoes container, inside a purse, inside their closet (courtesy of her 3 year old sister, I'm sure). Even though Kelly doesn't use her blanket much, I was so happy that we hadn't taken it to Goodwill and that they were reunited! Such relief.
January 25th: About as crazy as our hair gets for crazy hair day at school!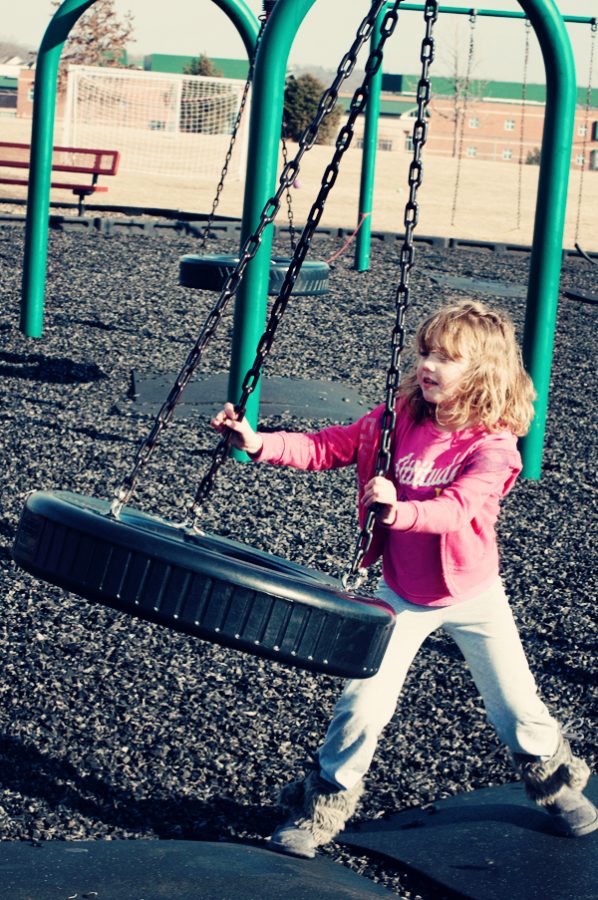 January 26th: 13 degrees earlier in the week, in the 60's today. You've gotta love Kansas weather. Ella, Leah, Meg and I took advantage of the sunshine and spent part of the afternoon at the park!
That's it for our week in pictures! I think this coming week, I'm going to challenge myself to take pictures that will look good edited in Black and White. Want to join me?
Remember you can see outtakes of our week on Instagram, Facebook and Flickr!
View previous Project 365 pictures here. Leave a link to your Project 365 and / or Project Life pictures if you are doing one. I'd love to see them!