Project 365 is a photo a day project I am participating in using mostly my Nikon DSLR. Here is a look at our life in photos from January 1st – January 11th 2020.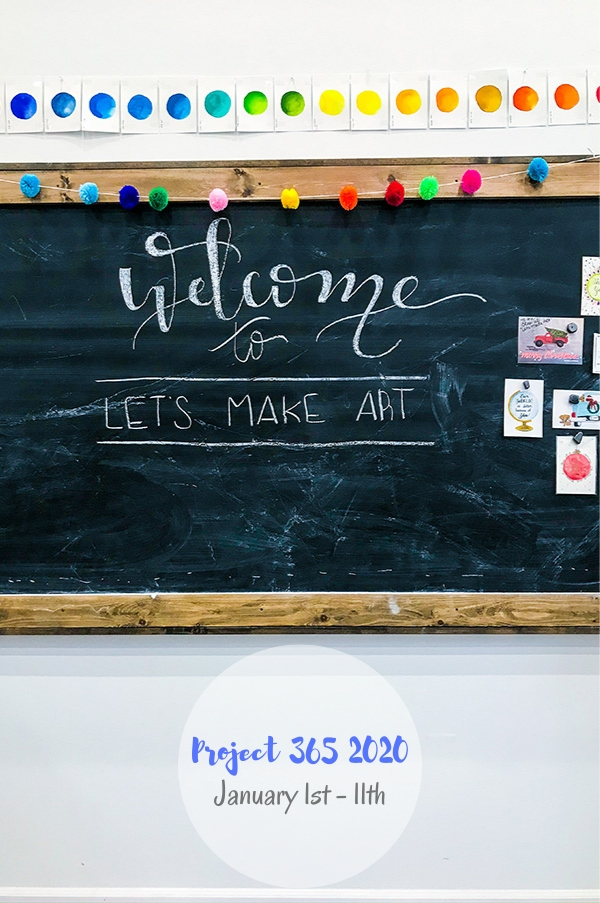 The other day, I was looking through some of my 14 years of blog posts and kept coming across my old Project 365 photos from years past. Looking at the pictures from the photo a day projects I participated in made me so happy. In an effort to reclaim this space, focusing on things that make me happy, I've decided in 2020 to participate once again.
The following are my photos from January 1st – 11th. I'm not going to hold myself to super strict rules or standards, but one goal I have is to pull out my DSLR more often to shoot instead of always using my handy camera phone. We'll see how well I do! Here is my first week of Project 365 2020.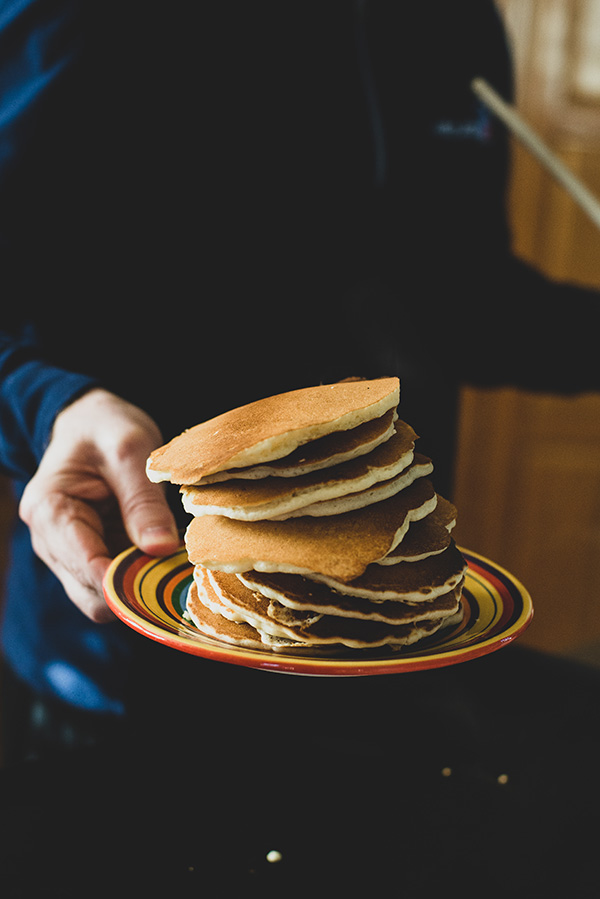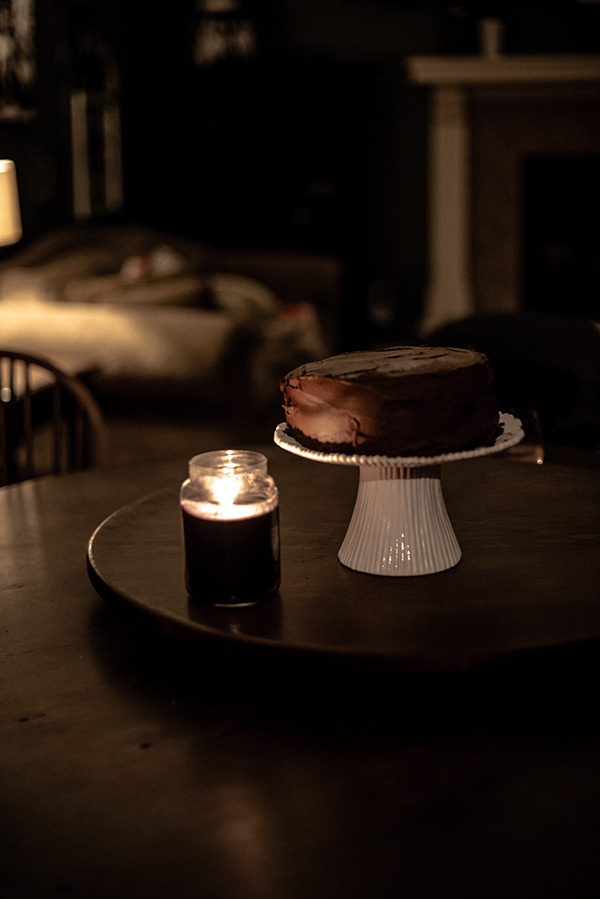 January 1st:
We started off the new year with a big batch of pancakes and ended the day with my favorite deep dark chocolate cake! These are two of my favorite recipes on Dine & Dish.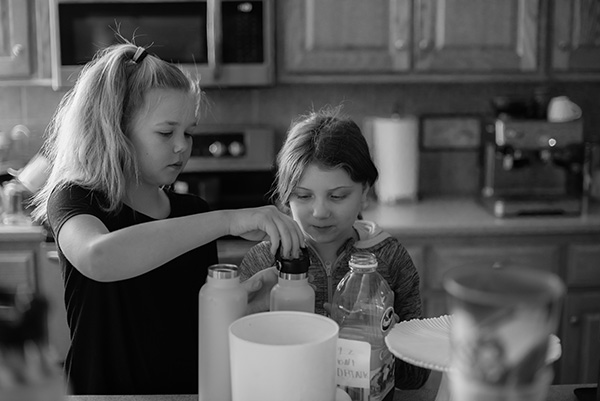 January 2nd:
Leah had a friend over and they made what they swore was a delicious drink…La Croix, lemon juice, water, cranberry juice and sugar.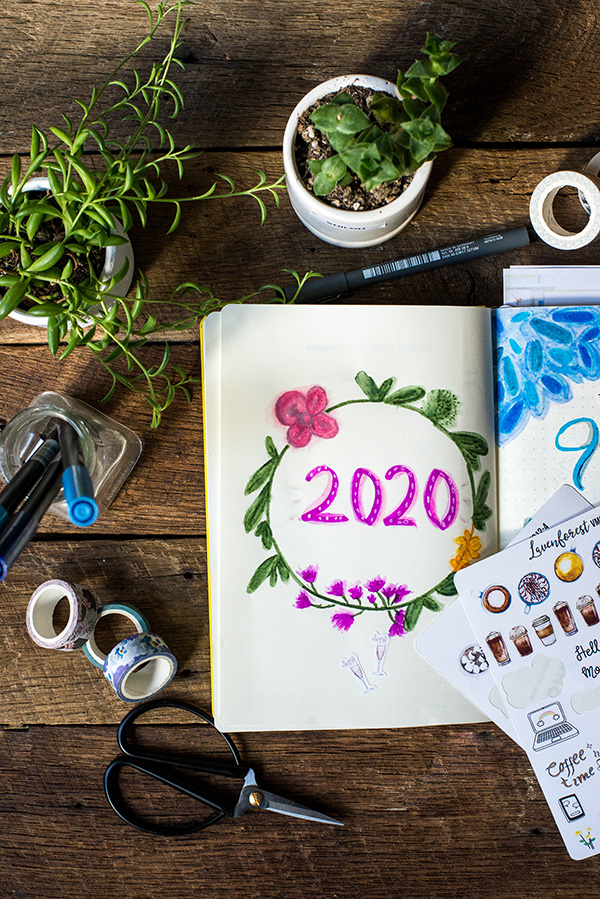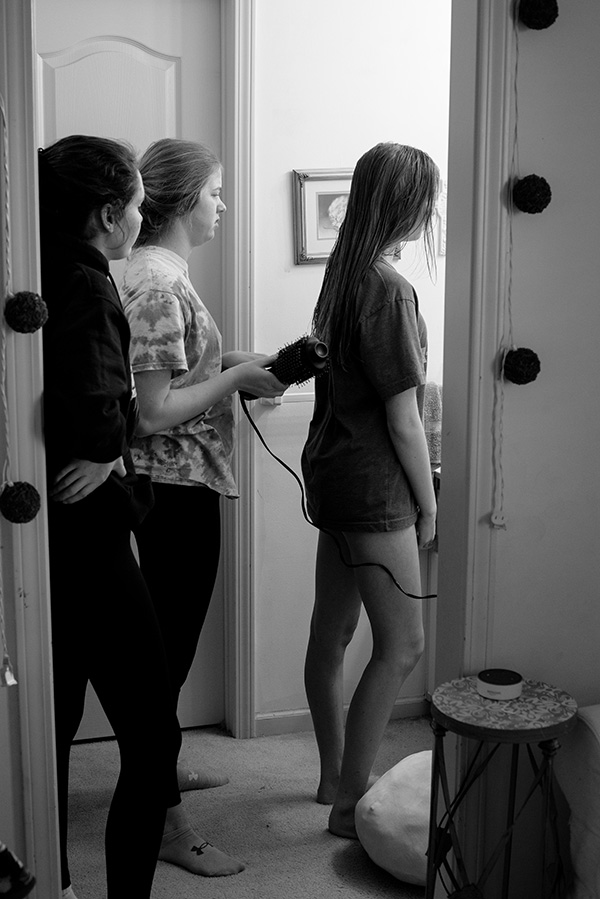 January 3rd:
Day 3 of 2020 and I finally got around to making my cover page for my 2020 bullet journal. I have a really hard time getting organized before the kids go back to school.
Also, Ella decided to color her hair a bit darker. Unfortunately, it was just a tint and didn't really change things all that much but her sister and friend Kylee were there to help her.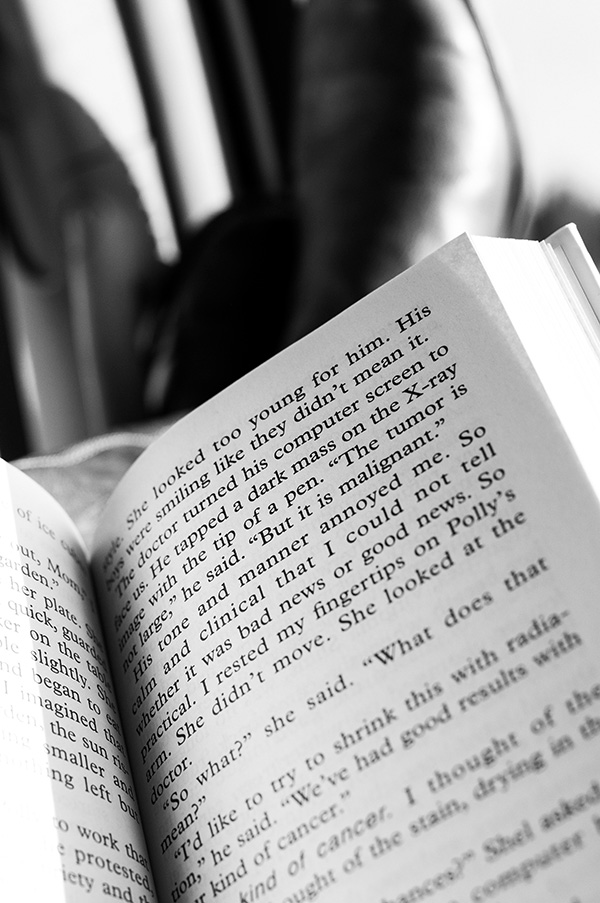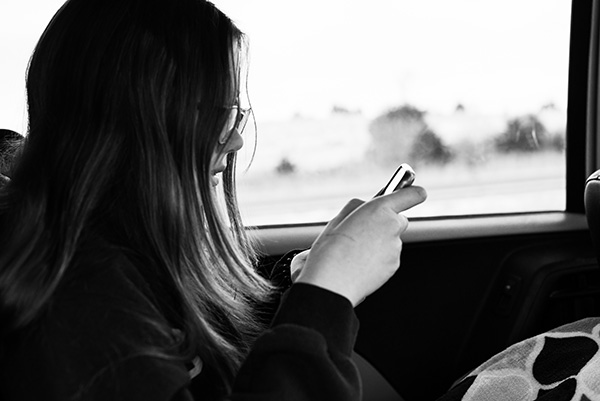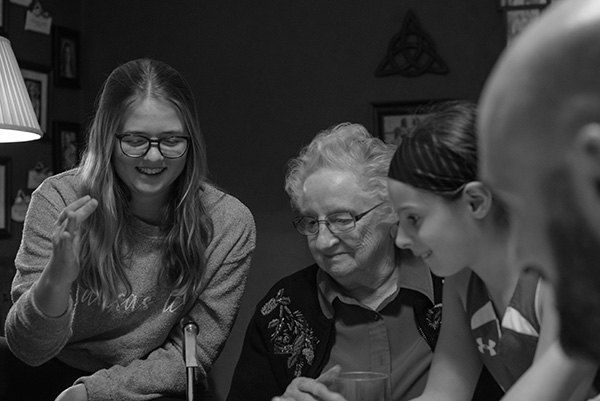 January 4th:
We drove to Manchester, IA for my husband's family Christmas celebration. It's about a six-hour drive, so much of it is spent reading (me) and listening to music, editing VSCO photos and watching movies on phones (them).
Once we arrived, we had such a great time. One of the best moments was playing Left Center Right with the whole family, including Nick's great-grandma who is 95 years old. Ella was actually the big winner of the night, coming home with $15 in quarters!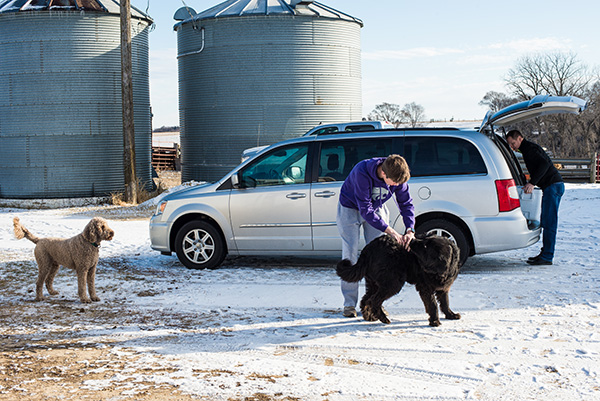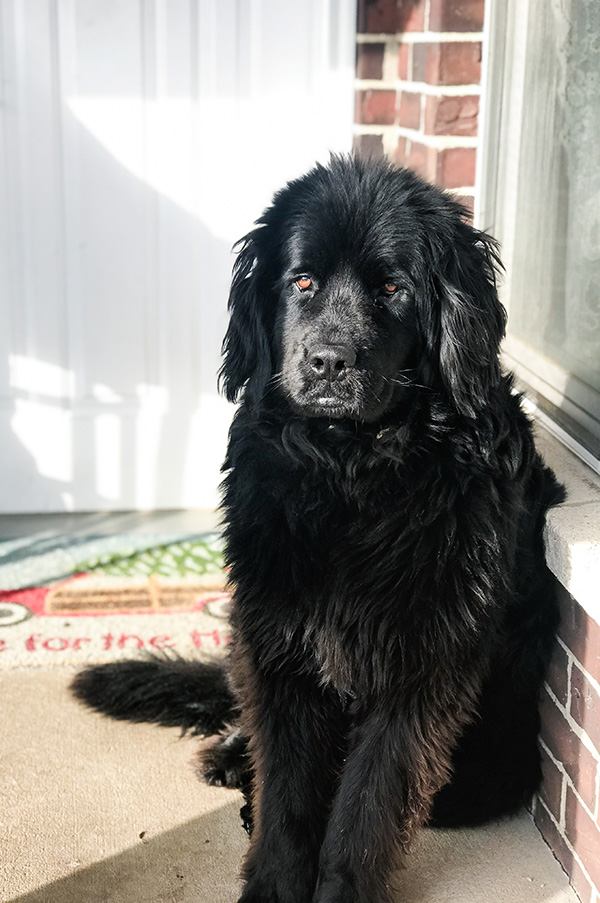 January 5th:
Our trip to Iowa was a short one this time because we had to get back to Kansas City for basketball and a confirmation class. Nick and Jacob were loading up the van to head home, but Jacob had to stop and give Nora, my in-laws' gorgeous dog, a few pets. Finley, equally sweet, is in the background wishing he could get some pets too.
February 6th:
I took this picture of my favorite books from 2019 for this blog post!
February 7th:
We had to leave the house a little bit earlier to drop something off for Ella at the middle school. Leah's school doesn't start until an hour after the older kids, so to pass time we went to Starbucks where Leah ordered her favorite drink…a Starbucks Strawberry Acai Refresher.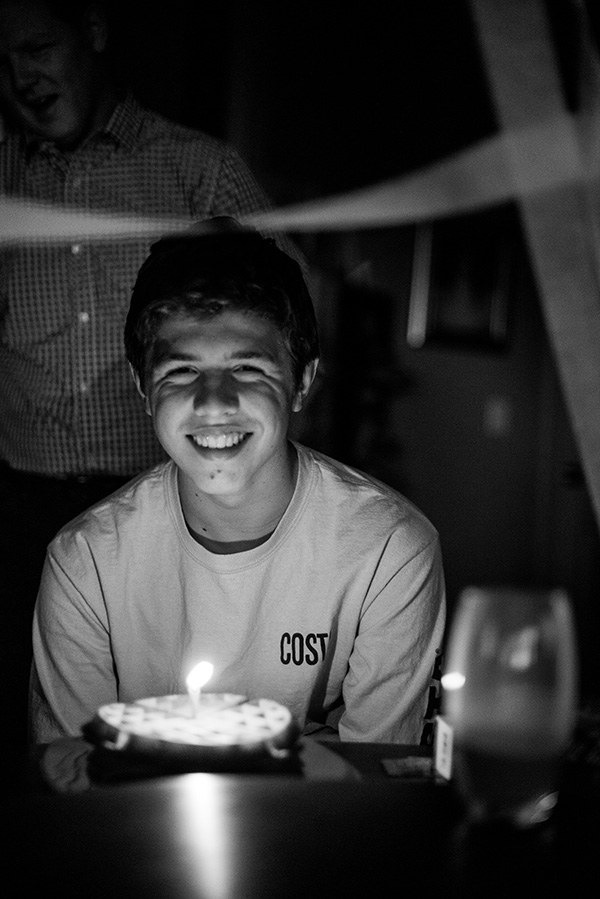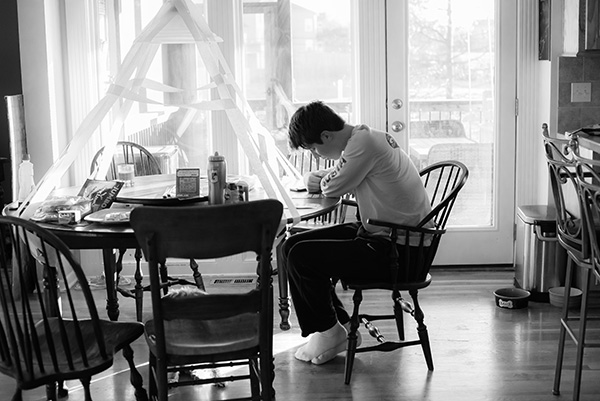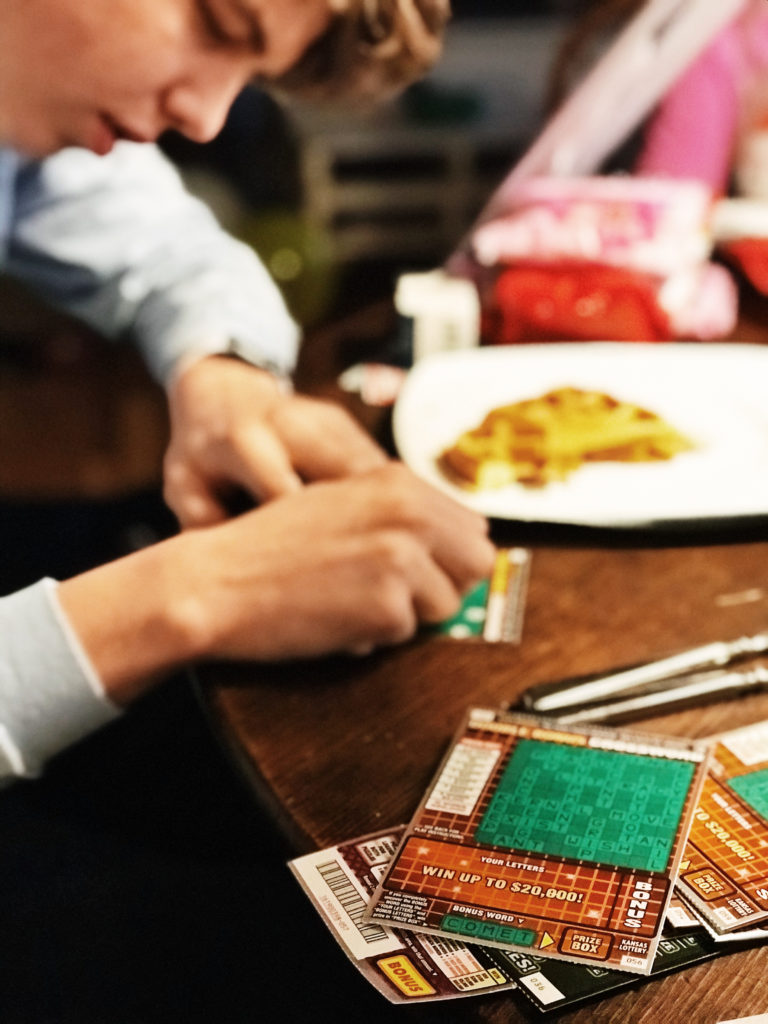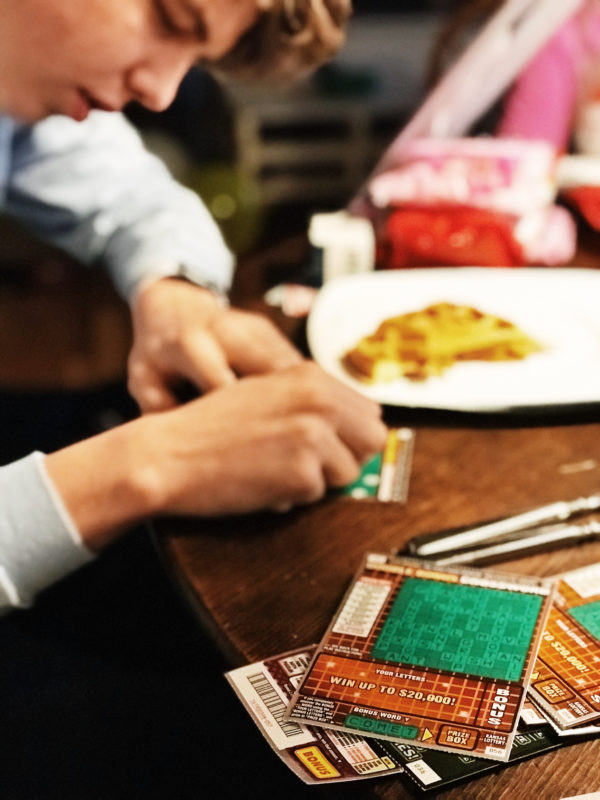 January 8th:
Today was Jacob's 18th birthday! He started off the day with birthday waffles (recipe here), random gifts and $30 in lottery tickets. The lottery tickets were in a crossword format, which took FOREVER to scratch off! He ended up winning $34, so made a bit of a profit 🙂
He and I went and ate lunch then went to Carmax to shop for cars. We weren't going to buy anything…just went to look around and see what was out there to buy.
At the end of the day, a group of his friends had a little surprise dinner party for him at our house. I made Spaghetti and Meatballs (always a favorite) and Angel Food Cake. It was a really great day! I can't believe I have an 18 year old!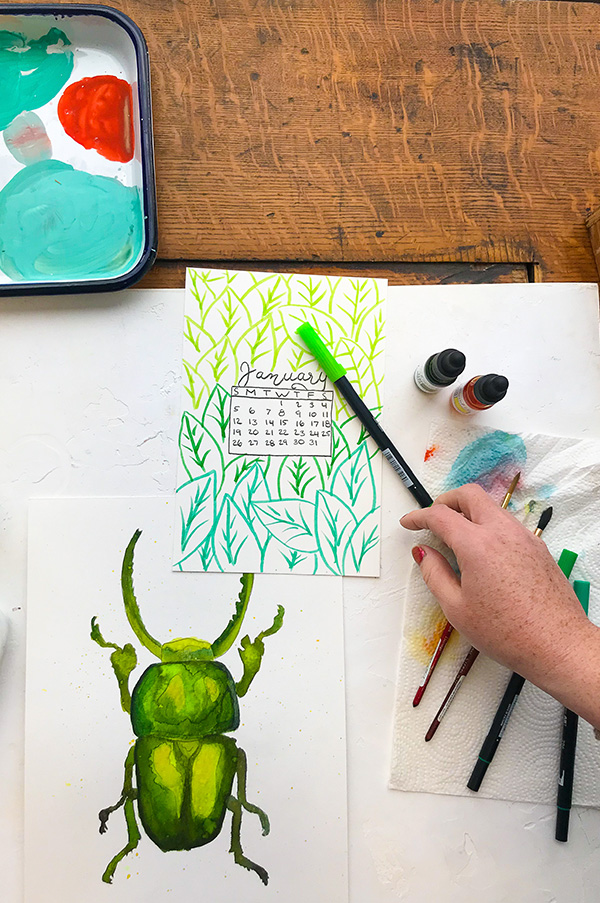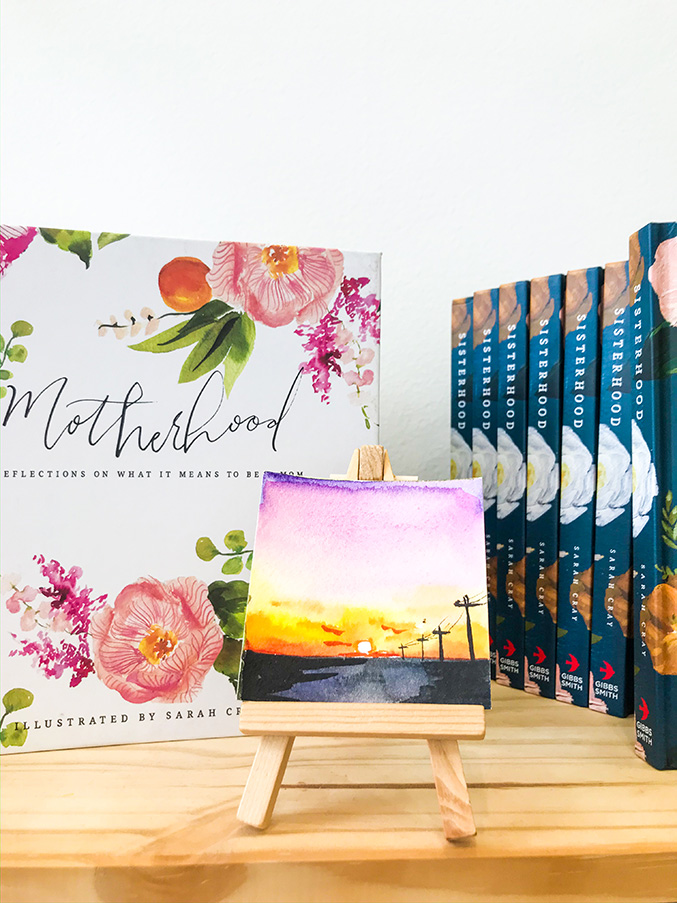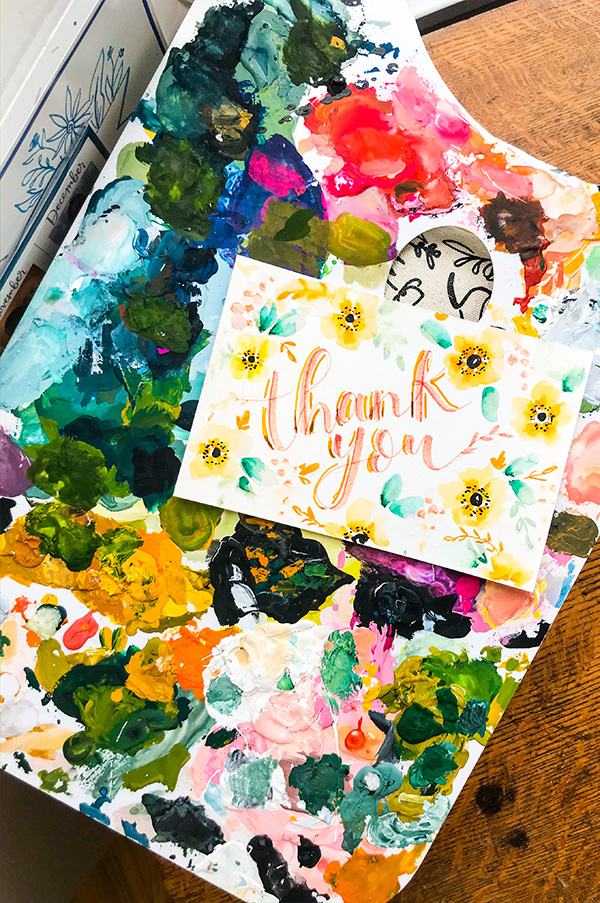 January 9th:
My absolute favorite find from 2019 was the watercolor and hand lettering subscription boxes from a company called Let's Make Art. When my friend Jenny and I found out they had a storefront in Hamilton, MO we decided we had to go. It's a 90-minute drive, the perfect distance for a quick road trip. We had the best time and Hamilton, MO is the cutest little town (I guess best known for quilting enthusiasts). Let's Make Art is a great company and their products are so great for people who want to make more art!
I walked away with a new book called The Joy of Watercolor by Emma Block (obsessed with this book) as well as a few individual watercolor paint kits.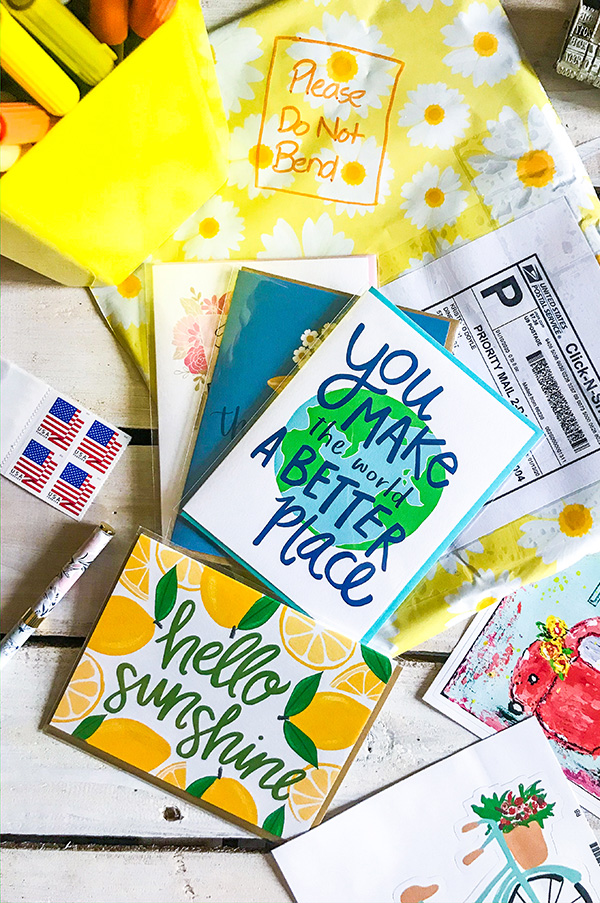 January 10th:
One of my intentions for 2020 is to send more snail mail. To start, I bought some of the cutest notecards from an online store called Pen and Paint. I've followed Lindsay on Instagram for a long time and have always loved her stuff! I am so excited to send these little notes of sunshine to friends!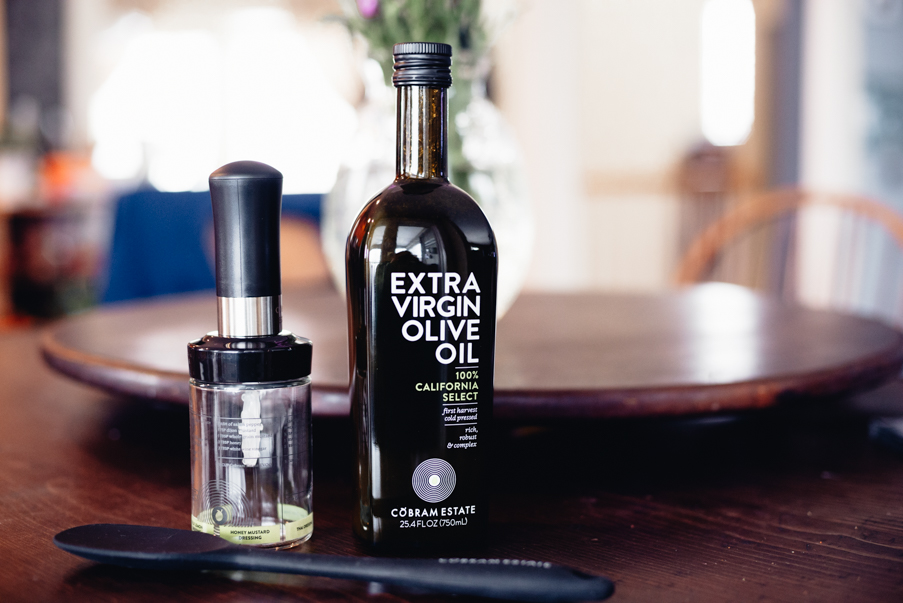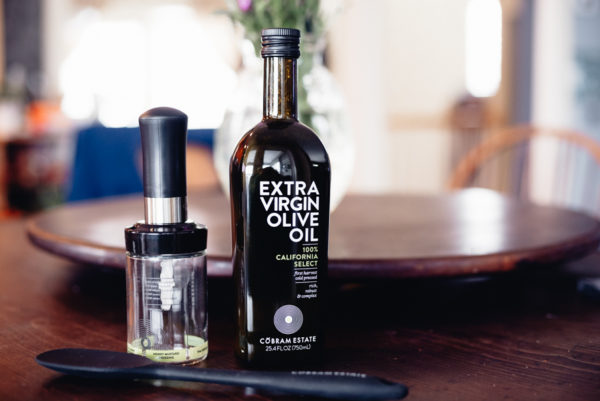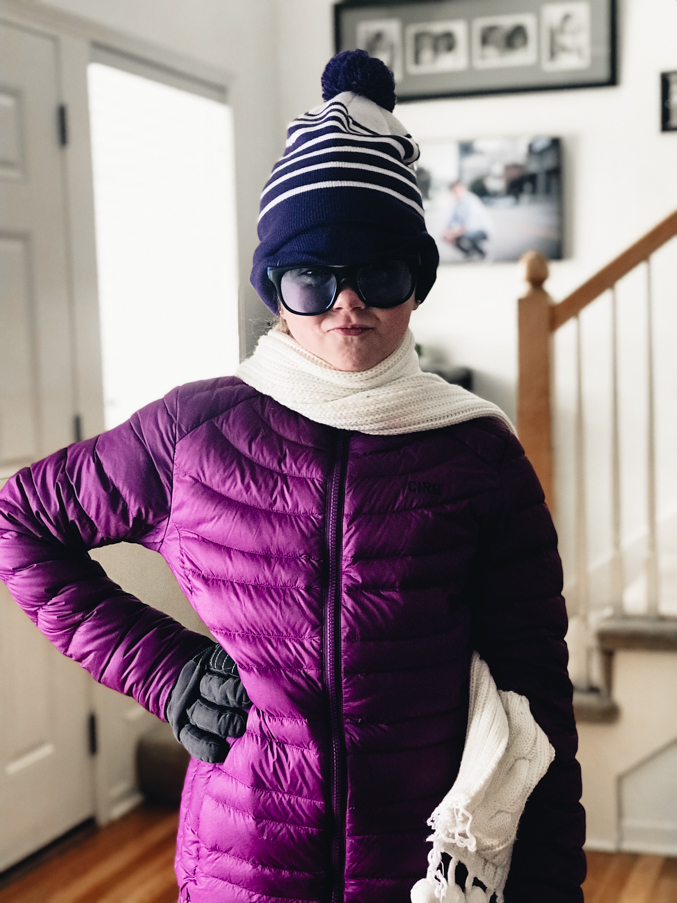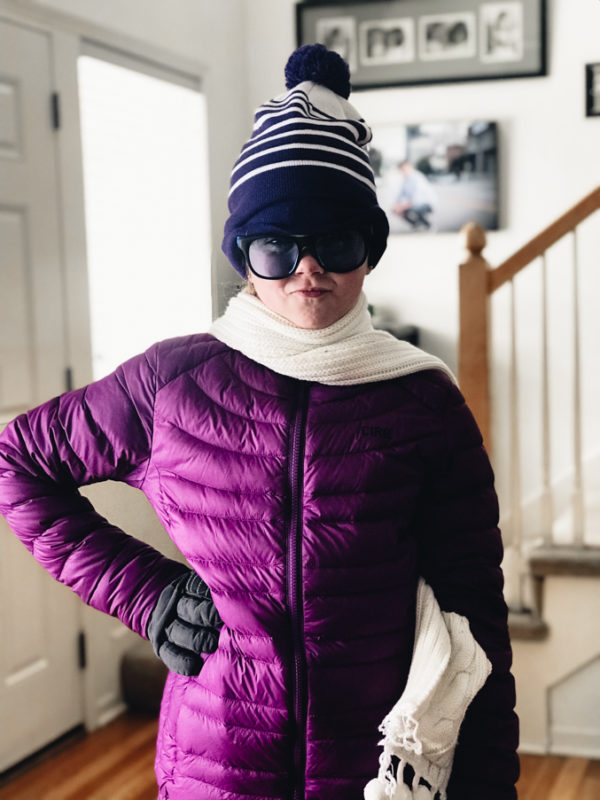 January 11th:
All of our Saturday activities were canceled because of an ice and snowstorm that hit our city. It was perfect timing, aside from the fact that the high school winter homecoming dance was scheduled for tonight. Either way, it was a long week so I'm glad to have a slow, at home day!
Ella started off the morning drinking an iced coffee. I thought she looked so pretty just sitting at the table this morning, so I had to snap a picture!
A happy bonus today was receiving a bottle of Extra Virgin Olive oil from my friend Elise. I can't wait to try out the Cobram Estate olive oil!
Last picture is Leah, all bundled up to go shovel. Oh how I wish my kids would stay this eager to do chores forever and ever 🙂
January 12th:
I almost forgot to take a Project 365 picture today. I was reading a book last night after dinner while the girls were in the kitchen cleaning up after dinner. I turned around to take a picture and loved how the lamp was illuminating just a piece of the room. Then, after taking the picture, I realized how badly that lamp needs to be dusted! Haha! Oh well. I still really love this picture.
Well, that's it for my first week of Project 365 2020! Thanks for taking a look. Will catch you next week!
Are you participating in a Project 365 type thing in 2020? If so, make sure to share with me and let me know!