A few weeks ago I reached out to those of you who follow Dine & Dish on Facebook asking for advice on chores and allowance. We have struggled since day one finding a consistent method that works for our family. With 4 kids at 4 different ages, it's difficult to figure out something that works for everyone.
Our oldest two are also at an age where we believe they should be earning a small allowance… mostly so they can begin learning at an early age how to be financially responsible with money.
Enter Tykoon… a website devoted to helping parents raise money smart kids. Someone mentioned how much success they've had with Tykoon on Facebook and a few days later a campaign opened up to give Tykoon a try. I'd call that perfect timing, wouldn't you?
We have now had a couple week to try Tykoon out, and although it won't work for my youngest two quite yet, the older two have really enjoyed being able to log in to Tykoon to access their chores and their "rewards" account.
"Tykoon enables kids to make smarter decisions through an application that is based on real money and real-life experiences." Tykoon website.
The Tykoon website and application is a FREE, safe and secure place for parents and kids to log in to assign and monitor chores. It also gives kids the opportunity to make smart decisions about the money they earn from chores. From savings to giving to charity to spending on something special, Tykoon covers it all in an simple interface for both parents and kids.
What We Like About Tykoon
My favorite feature of Tykoon is that you can assign non-monetary rewards to chores as well as leave the "expectation" chores free of being tied to any reward. It's extremely customizable for your own family or even within your family for different kids. Have a child who struggles with reading? Add "Read 30 minutes a day" to their Tykoon chore chart and reward them with 15 minutes of screen time in return. Is setting the table an expectation? Add it to their chores but don't tie a reward to it. Your child will know that it is an expected chore they are asked to do simply as part of the family.
My kids love that they can easily see how much money or non-monetary rewards they have simply by logging into their own portal. They can set goals for earning, saving and giving (and can research charities through the Tykoon website and develop a passion for helping others). In addition, if set up by the parents, kids can view "safe and appropriate" products on Amazon and once they've earned enough money can order items directly from Amazon and have it delivered to their doorstep. My kids thought that was pretty cool! (Note – kids cannot move or spend money without parents final approval…which is a good thing!)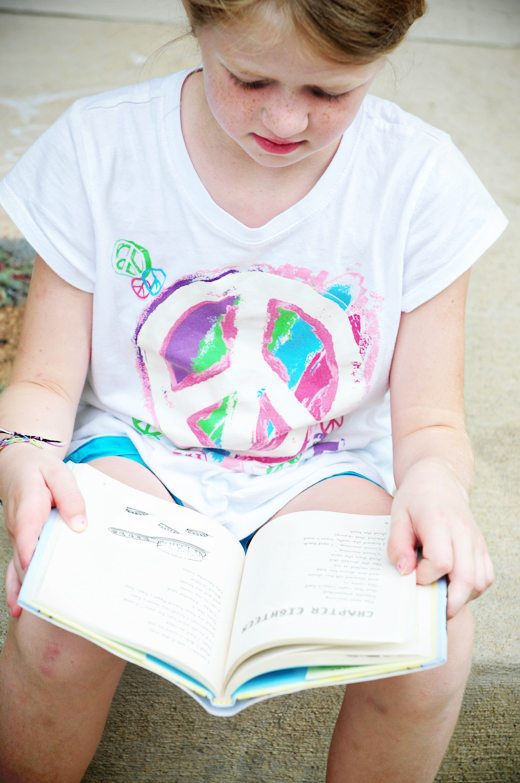 Right now, if you complete the free signup with Tykoon and if you invite 5 friends to sign up, if they stay on for one month, you will get a $25 Amazon gift card. That's a great incentive to give the Tykoon system a try in your household! If you do, please come back and let me know how it works for you.
I participated in a campaign on behalf of Mom Central Consulting for Tykoon. I received a promotional item as a thank-you for participating.