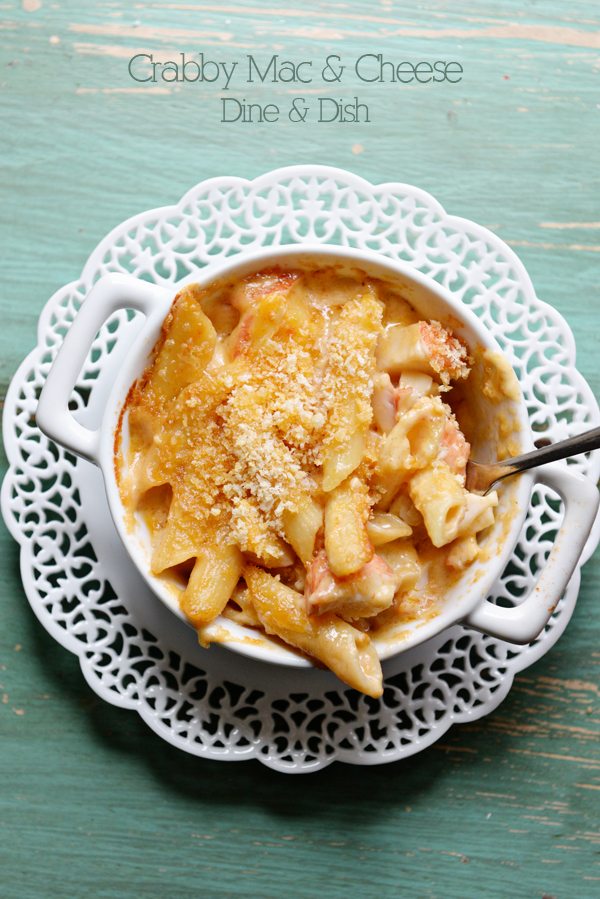 The surgery I had a few weeks ago kind of knocked me on my rear for a bit. First, I had a reaction to the pain medication. Then, after a few weeks of feeling like absolute crud, I went back into the doctor and discovered I had an infection and was anemic. That pretty much explained why I just wanted to nap all day long, was so moody and couldn't get up the motivation to do anything. Least of all, cook!
I finally started on an antibiotic this week and feel so much better. My level of energy is way up and my mood has improved as well. And, I finally feel like cooking (and blogging) again!
After weeks of eating out, it felt great to get back into the kitchen. What felt even better was having the first recipe I made, this Crabby Mac and Cheese, be an absolute hit. My husband stated, after chowing down on one serving "This could stand head to head with any of the seafood Mac & Cheese recipes I've had in some of the finest restaurants in Boston." That made my day!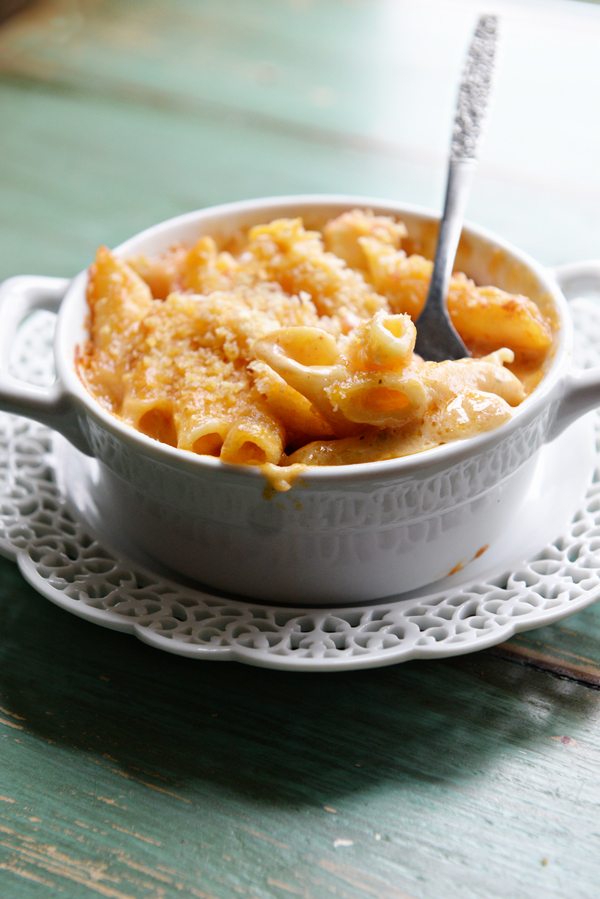 I'm sharing this incredible Crab Mac & Cheese recipe as part of Mac & Cheese Mania, hosted by my two friends, Rachel from Rachel Cooks and Brandy from Nutmeg Nanny. I hope you'll visit both their blogs to check out the over 50 different Mac & Cheese recipes submitted by bloggers!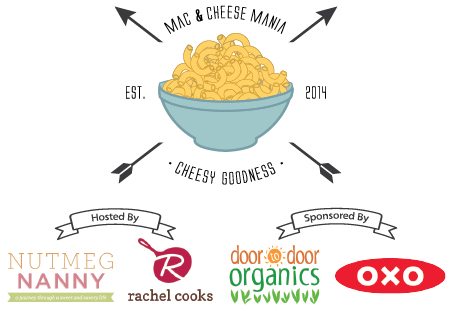 Also, once you visit their sites, you can find out how to enter to win over $1800 in fabulous prizes. Prizes include Door to Door Organics Gift Cards, OXO Gift Baskets, Zak Designs Prize Pack, a year's supply of Cabot cheese, a Vermont Creamery gift basket, a risotto kit from Marx Foods, Barilla pasta, Anolon Advanced Bronze 4.5 Qt. Tapered Stockpot, Rachael Ray Stoneware Casseroval, Wusthof CLASSIC Studio Block Set, Microplane Graters and Kitchen Tools, a SavorX Starter Block with spices and Le Cordon Bleu by Swissmar oven to table roasters.
Now, are you ready for this most AMAZING Crab Mac & Cheese Recipe? I made several adaptations to this Lobster Macaroni and Cheese recipe from the Food Network and I feel like I have an absolute winner. I hope you enjoy!
Crab Seafood Macaroni and Cheese
Ingredients
4

tablespoons

butter

plus 1 tablespoon for greasing dish

Kosher salt

1

pound

penne pasta

I prefer Delallo Foods Penne Pasta

2

cloves

garlic

minced

Freshly ground black pepper

2

tablespoons

tomato paste

5

tablespoons

all-purpose flour

1/2

cup

chicken broth

4

cups

heavy whipping cream

1/2

teaspoon

sweet paprika

1/4

teaspoon

cayenne pepper

1

teaspoon

Zatarain's Big & Zesty original Creole seasoning

2

bay leaves

1

pound

block Monterey Jack cheese

1/2

pound

block Fontina cheese

1

pound

crab meat

or imitation crab meat, chopped

1/4

cup

panko bread crumbs
Instructions
Preheat oven to 350°F.

Melt 1 tablespoon of butter and brush a 9x13 inch baking dish to grease.

Cook pasta according to package directions. Drain water from pasta and reserve.

Meanwhile, add 4 tablespoons butter to a large pot over medium heat. Once the butter is melted, add the garlic and sauté until translucent.

Season with salt and pepper, to taste. Add the tomato paste and flour and stir, about 1 minute. Add the chicken broth and reduce by half, about 1 minute. Slowly add the cream, whisking well to remove any lumps.

Add the paprika, cayenne, Creole seasoning and bay leaves.

Bring the cream up to a simmer. Let cook until the cream is thick and can coat a spoon, about 5 minutes. When thickened, remove the bay leaves with a slotted spoon.

Stir in the cubed cheeses, a handful at a time, stirring well after each addition.

Add the chopped crab meat to the sauce and stir well.

Add the cooked pasta and stir well.

Carefully pour into buttered baking dish and sprinkle with panko crumbs.

Bake for 25 minutes, or until cheese is bubbly.

Remove from oven and let rest 10 minutes before serving.