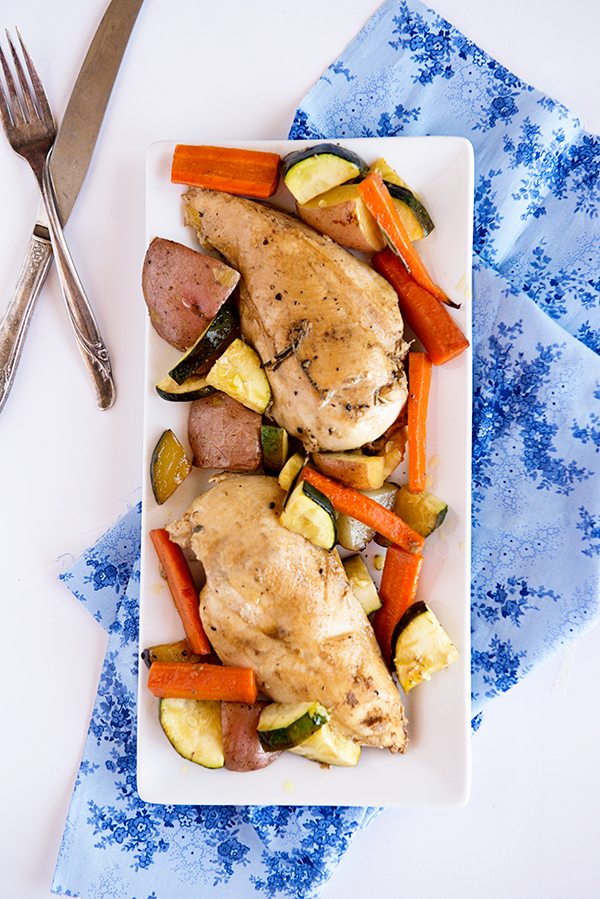 I'll admit it… I have been completely and totally uninspired lately. I've lacked interest in cooking and photographing and even writing… nothing blog wise has been giving me that spark. Personally, I've been  having a blast with my kids and enjoying the heck out of summer, but when it comes to the "should dos" versus "want to dos" the "want to dos" are definitely winning.
I've felt guilt though… I love my blog and sharing recipes and life moments with you all. I should WANT to come here often and cooking has always been a passion of mine…but instead of cooking and blogging, we've been eating out all the time or eating quickly thrown together, just get it done, meals.
It became very apparent to me recently that I needed to find that spark of inspiration again and luckily the stroke of inspiration came… thanks to Zombies and a baker named Joy, of all things!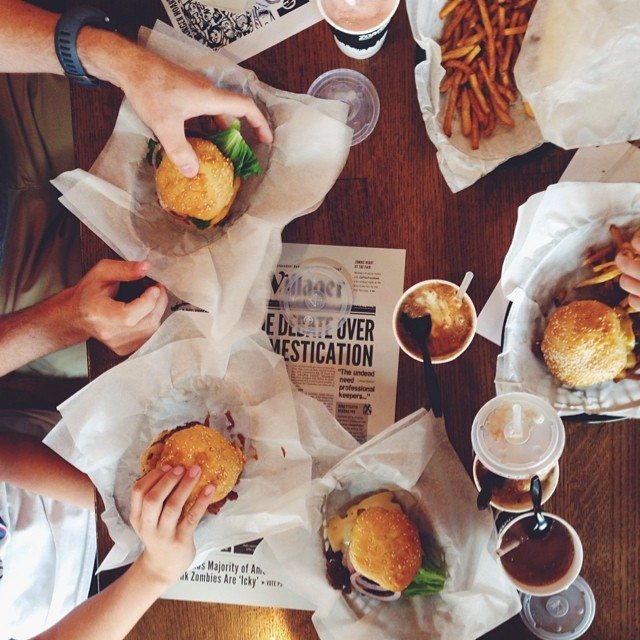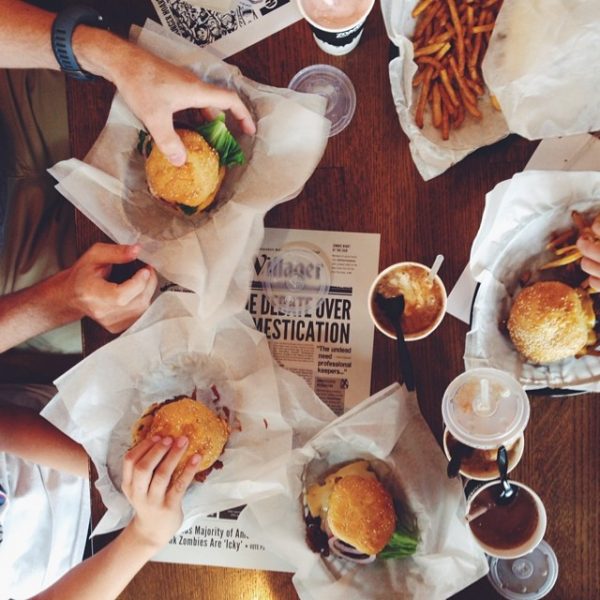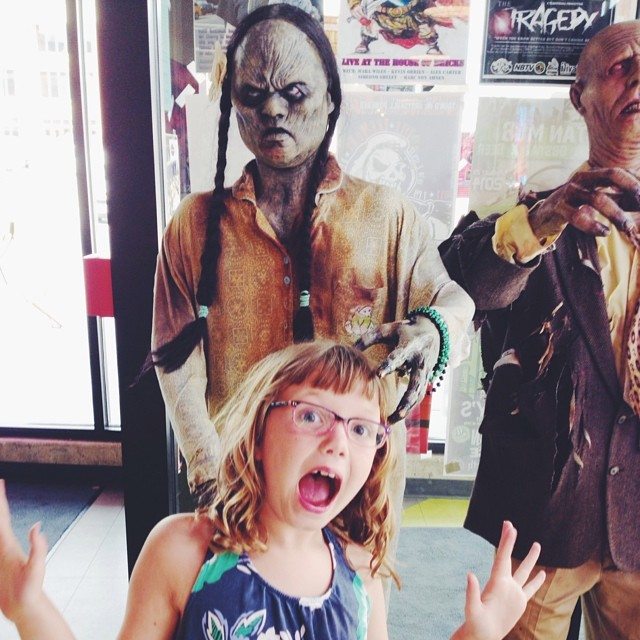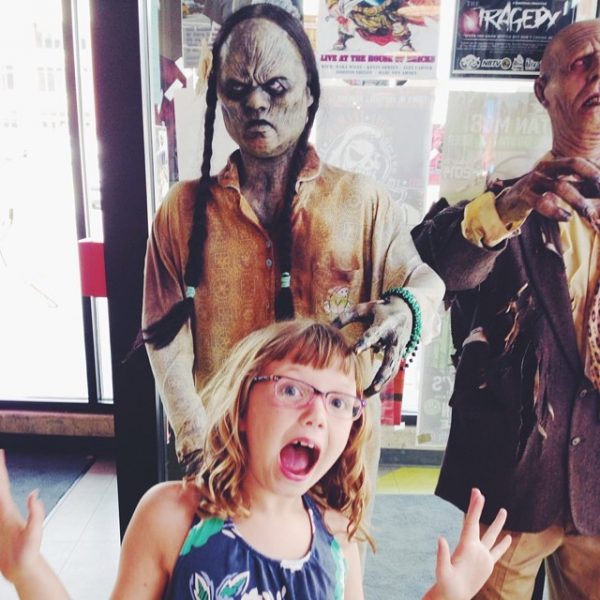 Yesterday we stopped at a restaurant in DesMoines, Iowa called Zombie Burger. I know, random, right? Who knew that looking at their menu…one of the most creative menus I've seen… would fire up my desire to be creative again and to get back in the kitchen? We returned home to Kansas City and I went straight to the grocery store and found inspiration right there in the aisles. It felt good to want to cook and share with you all again!
I've always felt like Dine & Dish was my space… but after listening to Joy the Baker on the Jess Lively Show Podcast  (listen to this podcast…it's so good), I thought about it again. As Joy said about blogging burnout… "I have an obligation to my readers to share creative content on a consistent basis" or something like that. So friends, I realize now that Dine & Dish is not my space… it's our space and has been for close to 8 years now. I'm going to do my best to keep up my end of the bargain to continue to find inspiration, create inspiring recipes and share what inspires me with you.
This recipe isn't a burger or even zombie related… in fact it's probably about as far away from zombie like you can get. However, the significance is that this recipe got me back in the kitchen and anxious to photograph, share and blog again!
I loosely adapted this Garden Vegetable Roasted Chicken recipe from a Real Simple magazine cutout from years ago… it's funny what actually happens when you look through the notebooks of recipes you cut out but have never made. You find some pretty darn good ones!
I hope you enjoy it and I'll be back again later this week with a delicious cocktail, perfect for your summer time sipping! Enjoy!
Garden Vegetable Roasted Chicken
A garden vegetable inspired roasted chicken dish. A simple weeknight meal with fresh, summery flavors. For a more flavorful dish, replace chicken breasts with boneless chicken thighs.
Ingredients
1/4

cup

olive oil

1

Tablespoon

dry mustard

4

Tablespoons

Worcestershire sauce

1

pound

red potatoes

quartered

2

carrots

sliced into 2 inch sticks

1

small zucchini

sliced and cut into wedges

1

bunch fresh rosemary

kosher salt and pepper

4 6-

ounce

boneless

skinless chicken breasts
Instructions
Preheat oven to 400° F.

In a small bowl, whisk together olive oil, dry mustard, and Worcestershire sauce. Set aside.

Place chicken in a 9x13 glass baking dish. Arrange prepared vegetables around the chicken. Pour the prepared sauce over the chicken. Top with Kosher Salt and Cracked Black Pepper.

Roast for 25 minutes.

Toss the vegetables, turn the chicken over, and continue roasting until the chicken is cooked through and no longer pink (approximately 15 minutes).

Remove from oven and divide chicken and vegetables among 4 plates. Serve and enjoy.