Half-Smashed Refried Beans recipe featuring Bush's Beans.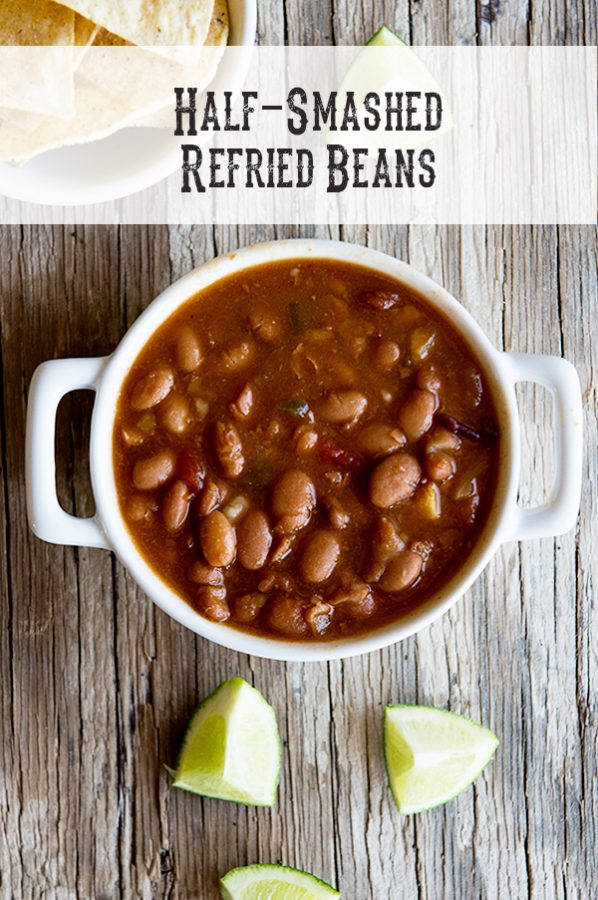 Boys are funny, aren't they? March Madness is in full swing and the bracket talk around here between my husband and son and his friends is so funny to listen to. Baseball season is also upon us, so we are kind of limboing between being fans of two different sports at once.
The other day my son was on the phone (actually using it to talk, not text, which seemed odd) and he and his friend were alternating between discussing the odds of various basketball teams winning and stats of favorite baseball players. I couldn't keep up. In fact, I have to think of a mnemonic device just to remember a single phone number, and then I'm lucky if I can even recite it. I still have to look up my sisters number when I call her, and she's had the same phone number for forever!
It's almost like boys have a special place in their brain to keep batting averages, percentage free throws made, season all time bests, etc. My son can't remember that Thursday has been trash day for every day of his life, but if you ask him who was the all time leading base stealer in the MLB in 2009, he can tell you. It's nuts.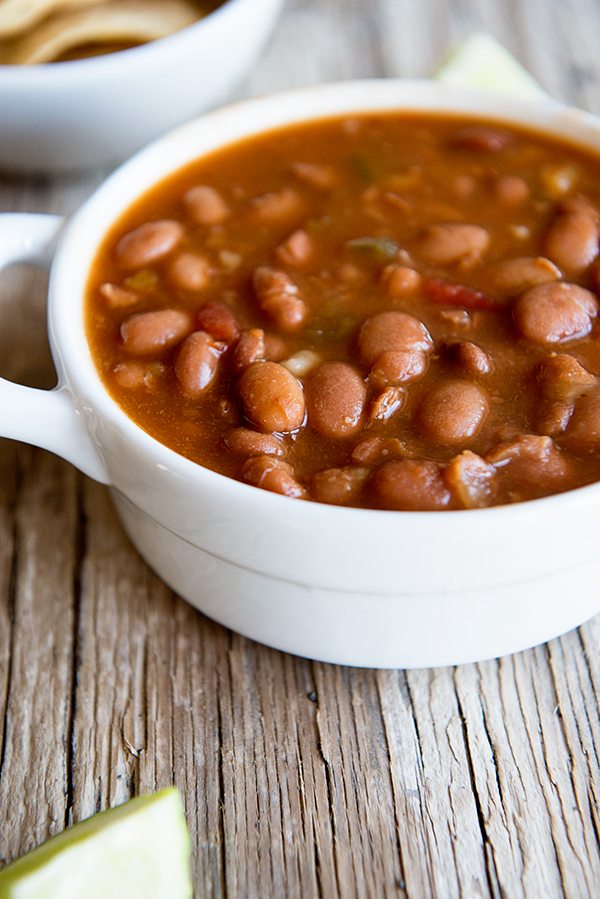 Needless to say, they don't look all that fondly at me when I fill out my brackets based on who has the coolest uniforms and which mascots are the cutest.
I guess my job is to keep them well fed during games so they can keep their brain power up to remember all those "important" stats.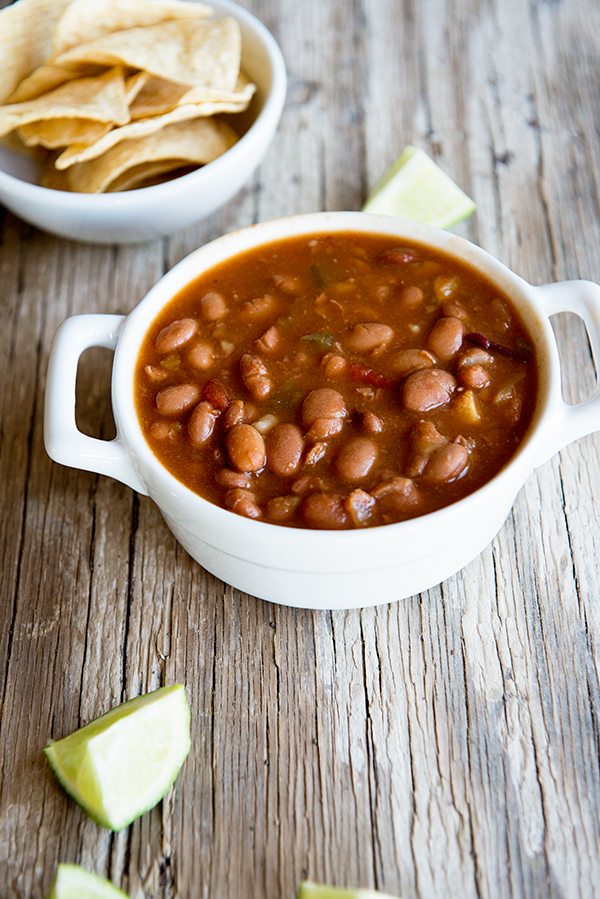 The Half-Smashed Refried Beans recipe I chose to make for March Madness watching today is from the Bush's Beans website. It's a tasty dip recipe, but not your same old same old dip. It's half smashed Bush's Chili Beans and half Bush's Pinto beans (I recommend using Bush's Beans new reduced sodium variety). What absolutely makes this recipe shine though is the touch of Mexican beer added to the simmering bean pot.  I can't wait to make my favorite chili recipe and add some beer to it. The unique flavor it added to the beans was incredible.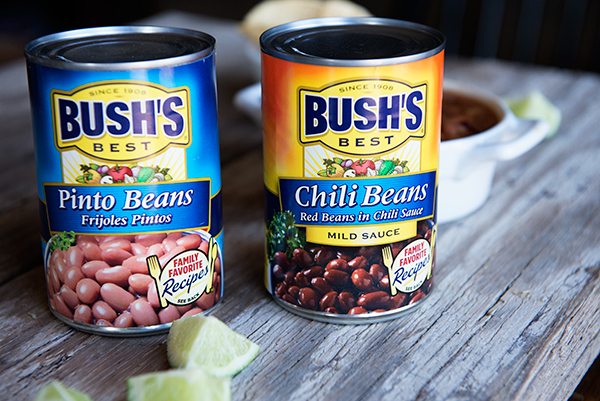 If you can't remember baseball stats or basketball stats, that's ok… just remember to pin this recipe to make later so you can outshine them all. Enjoy!
Recipe: Half-Smashed Refried Beans
Half-Smashed Refried Beans is a zesty and unique appetizer recipe adapted from
BushsBeans.com
Ingredients
1

16-ounce can Bush's Chili Beans, undrained

1

16-ounce can Bush's reduced sodium Pinto beans, drained

1

cup

vegetable broth

3/4

cup

mild salsa

3

ounces

Mexican or other beer

1

teaspoon

lime juice

2

teaspoons

Sirachi or other hot sauce

tortilla chips
Instructions
Add chili beans to a 4-quart saucepan and mash gently with a potato masher or the back of a fork.

Stir in remaining ingredients except tortilla chips. Cook over low heat for 15 minutes or until mixture is heated through.

Serve with tortilla chips.
Disclosure: I'm honored to be a compensated Bush's Beans brand ambassador. All opinions expressed are my own.