After coming home with a nice haul of fresh vegetables from the Overland Park Farmers' Market, I browsed the internet for recipes ideas. Here's a roundup of recipes I found, perfect for garden veggies and fruit.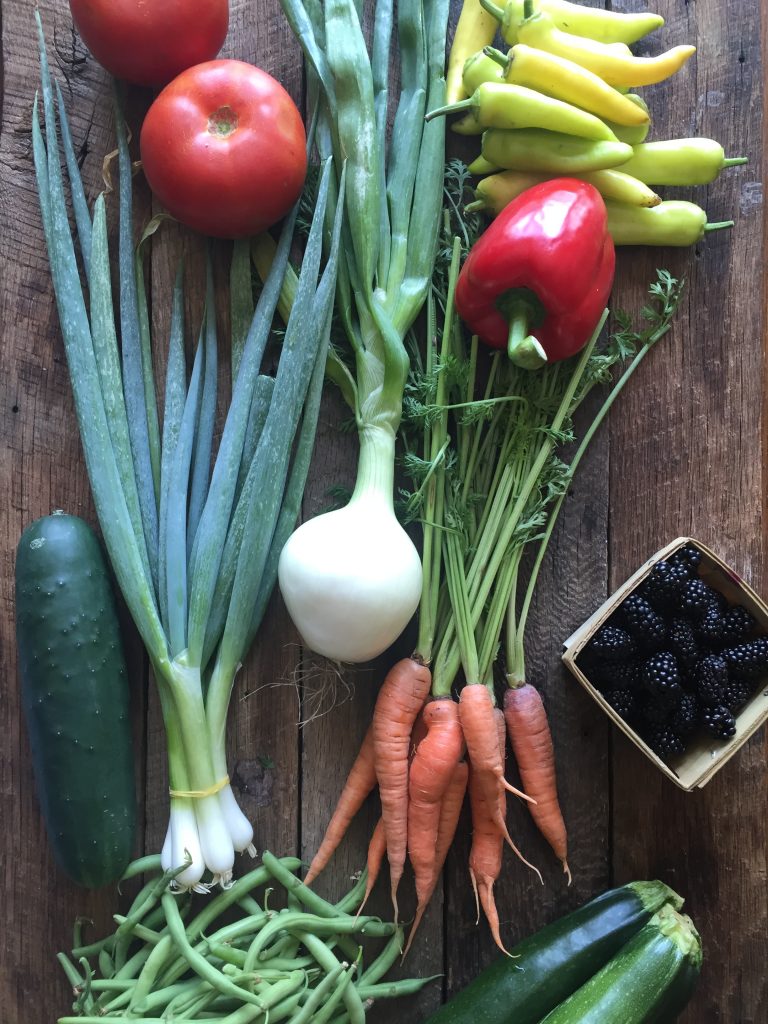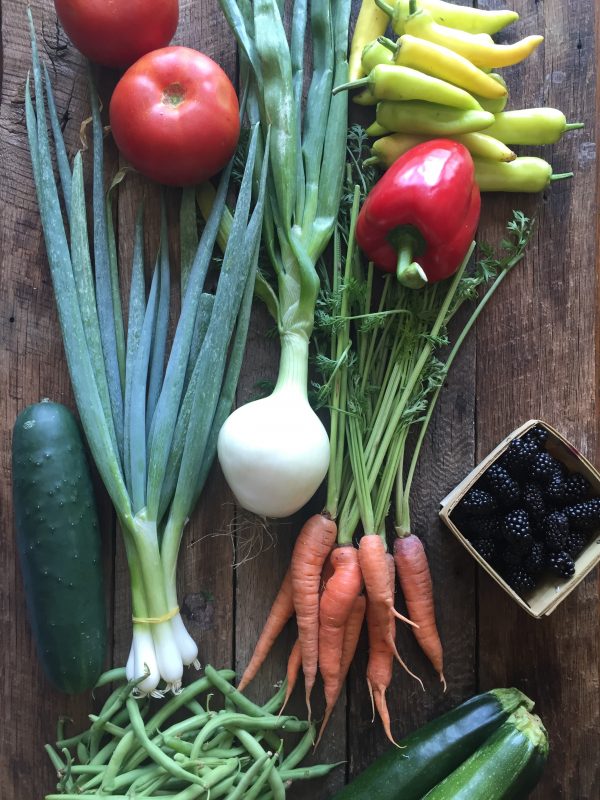 I love visiting the Saturday Farmers' Market. I especially love the burst of cooking inspiration that comes from bringing home a haul of fresh vegetables and fruit. There are so many different options of what to make! Today as I was browsing various food blogs searching for ideas, I came across so many things to choose from and I thought I'd share them with you.
Here's a selection of links to some of the best recipes I found for your Farmers' Market Haul.
The ease of this recipe is perfect for summer:  Sweet and Sour Garden Peppers from Aggie's Kitchen
This is my kind of summer sandwich: Open-Faced Heirloom Tomato Sandwich from Belly Full
This fits my low carb lifestyle and doesn't sacrifice on flavor: Sausage Stuffed Zucchini Boats from Skinny Taste
What a brilliant way to serve chicken salad: Bacon Ranch Chicken Salad Stuffed Tomatoes from Julie's Eats and Treats
I love the crunch cucumber gives to this salad recipe: Cucumber Greek Salad from Mandy's Recipe Box
Summer perfection is grilled kabobs! I love these healthy ones: Grilled Sausage and Veggie Kabobs from Tried and Tasty
I can't wait to make this coffee cake again! Coffee Cake with Blackberry Glaze from Dine & Dish
Carrots have never looked so good: Secret Ingredient Honey Garlic Roasted Carrots from Carlsbad Cravings
This will be dinner one night this week: Chicken in Creamy Green Onion Sauce from Low Carb, So Simple
I love the spice from the peppers and coolness from the cucumbers in this cocktail: Spicy Thai Basil Cucumber Cocktail from Vintage Kitty
I can't wait to make these recipes!
What would you make with my Farmers' Market haul? I'd love for you to let me know in the comments below. Also, share links to some of your favorite recipes so I can give those a try as well. Thank you!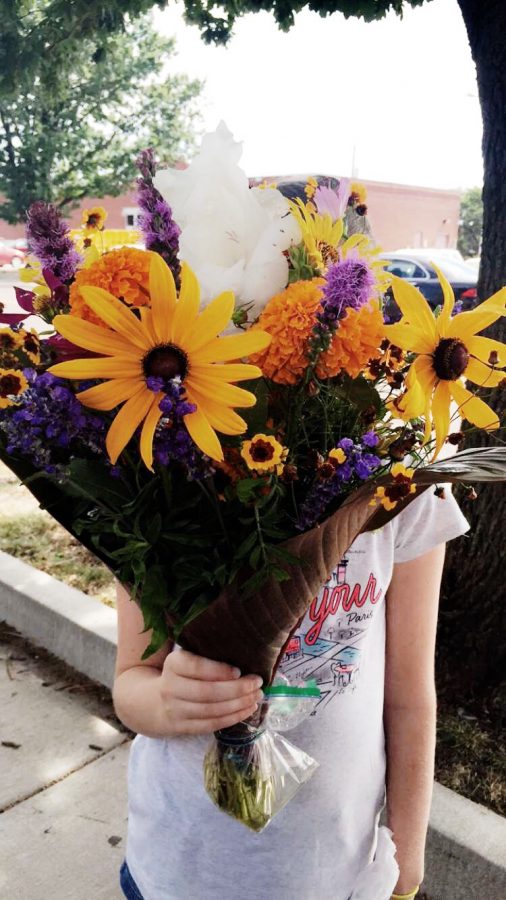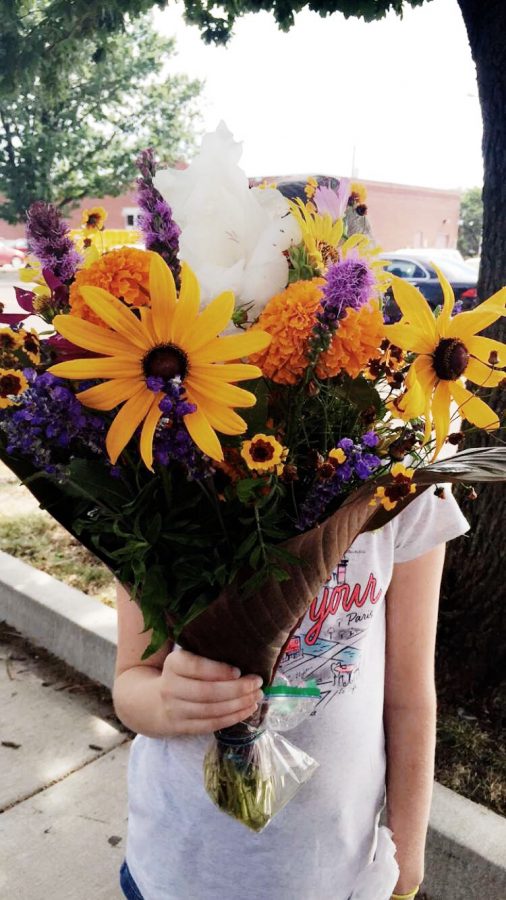 In addition, if you are ever at the Overland Park Kansas Farmers' Market, make sure to pick up one of the beautiful $10 fresh flower bouquets from Chava's Farm. These flowers are so beautiful, inexpensive and full of happy!