One of my favorite experiences on board the Princess Cruises Regal Princess was the Chef's Table Lumiere…an exclusive behind the scenes evening of fine wine and elegant dining. Come along with me as I share about this incredible experience (and find out how you can be a part of it onboard The Regal or Royal Princess cruise ships).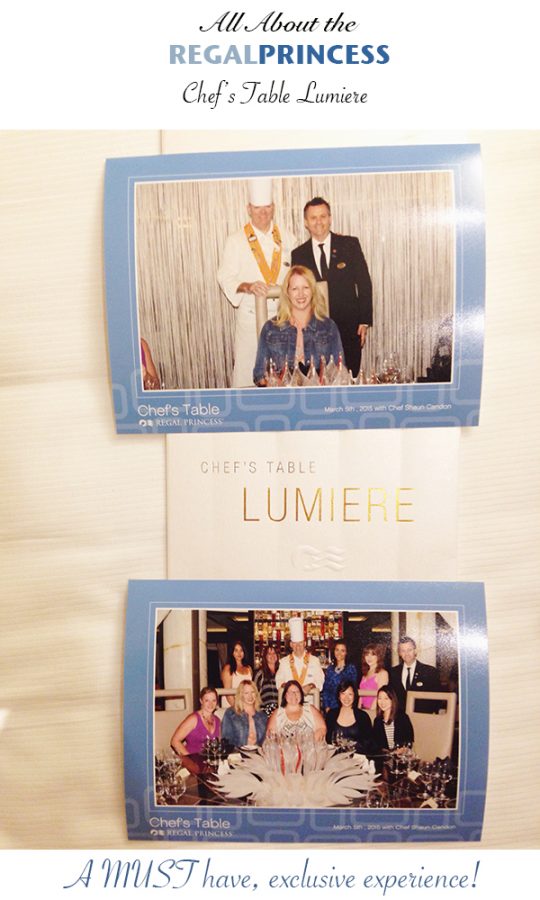 Princess Cruises has an amazing experience on board their Regal and Royal Princess cruise ships…something that I don't believe any other cruise line can compare to.
3 of the nights during a 7 day cruise, Princess offer guests the opportunity to dine at the Chef's Table (known as The Chef's Table Lumiere). This is a very exclusive opportunity, as they only take 8 people each night. As you can guess, 12 people out of the thousands on board means this event sells out very fast and is one hot commodity. The price per person for this event is currently $115. With that $115 you get a tour of the kitchen, time to interact with the head chef, the royal treatment, champagne, appetizers, fine wine with every course, and a more course meal than I could keep track of. The food and wine just kept coming and coming and coming.  In addition you get a fantastic Princess Cruises cookbook (ARV $50) and professional photos taken as a group and with the chef.
This is going to be a mostly photo heavy post, but the one takeaway needs to be… if you are going to vacation on the Regal or Royal Princess, especially if you are a food and wine enthusiast or you simply want to splurge on something extraordinary, head straight to the reservations desk as soon as you get on board and sign up for The Chef's Table Lumiere. This event sells out quickly – and you don't want to miss it! This is one impressive event – worth every penny!
Watch Princess Cruises informative video for a really good look at the entire experience, but for now, enjoy the photo tour of my experience at the Chef's Table Lumiere on board the Regal Princess.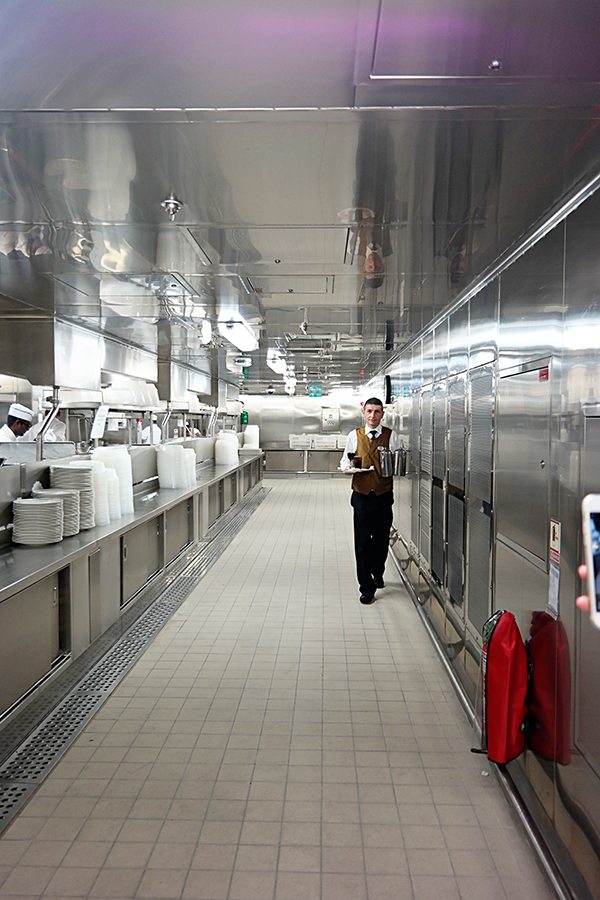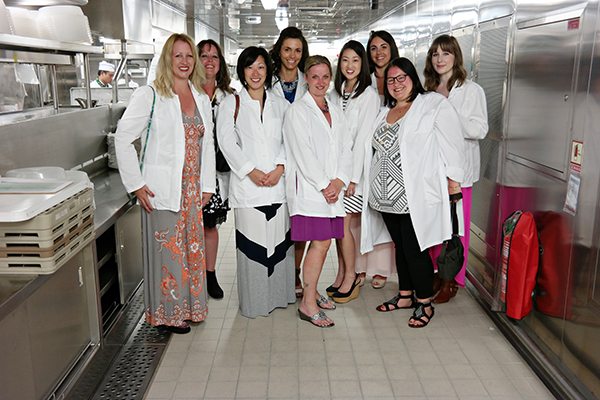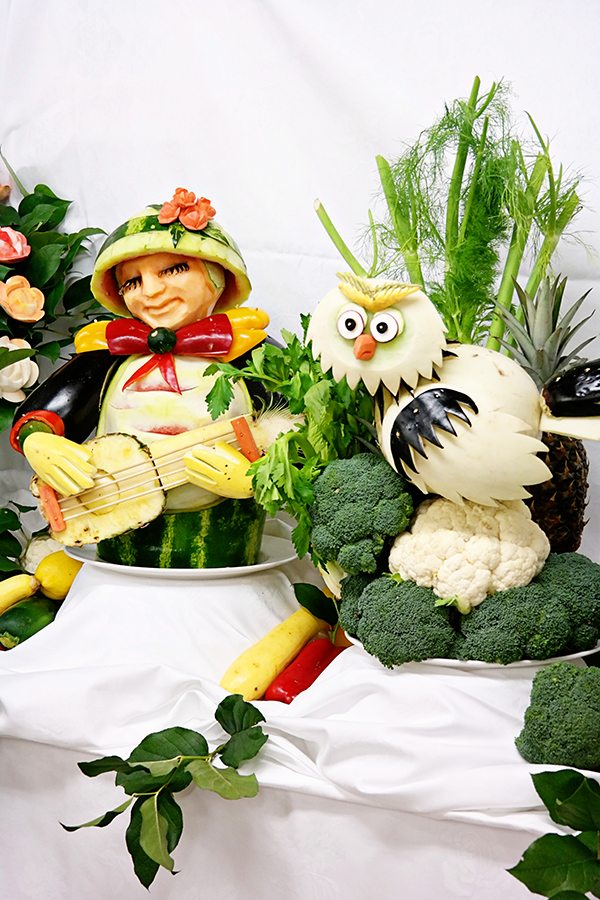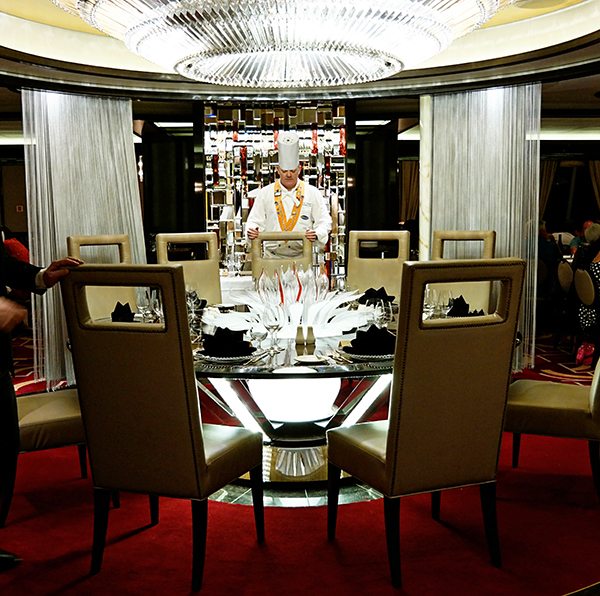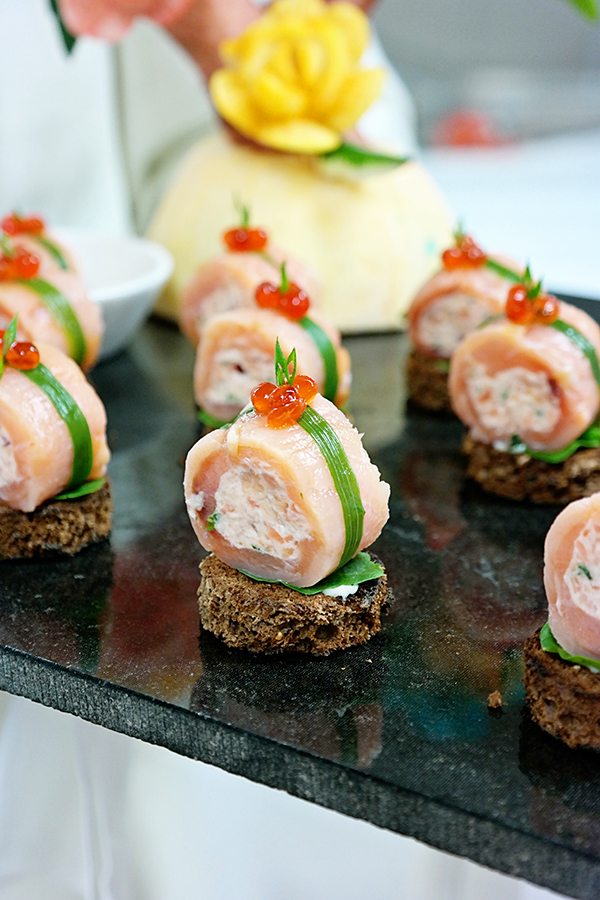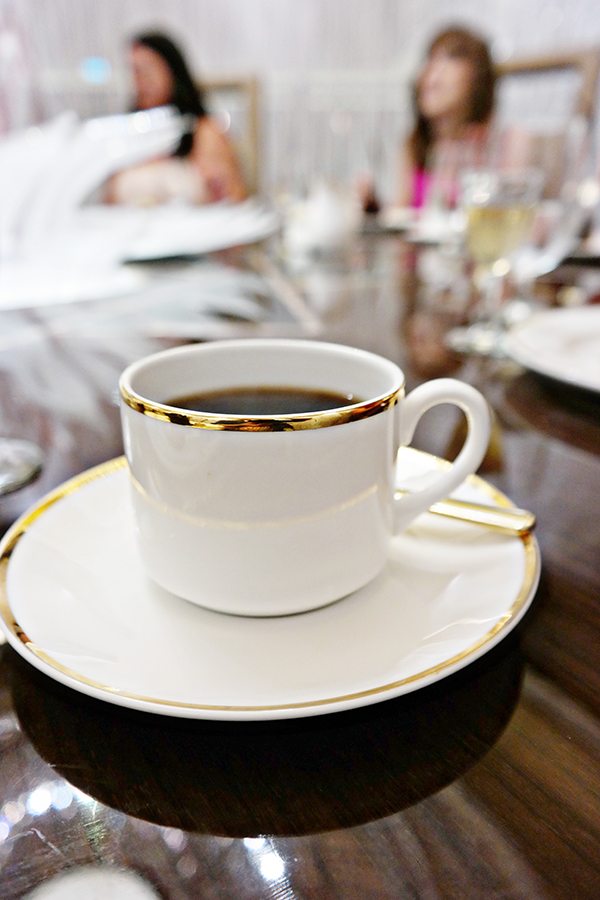 See? What'd I tell you? Pretty amazing, right? That's just a small sample of the food we ate. I was too busy eating to remember to take photos!
I'm going to wrap this up by saying, if you have any questions about this experience let me know! It's really hard to describe how amazing it is. Also, I've had the luxury of eating some really phenomenal food in my lifetime, and the food at this dinner made my top 3. It was really excellent… and I couldn't even finish eating everything! In fact, I had to turn down the last dessert course (yes – there were even multiple dessert courses) because I was so full of amazing food and wine!
I hope if you get the chance to travel on the Regal (or Royal) Princess, you'll take advantage of the opportunity to experience the Chef's Table Lumiere dining. It's an experience you'll fondly remember forever.
Disclosure: I was so honored to be a guest of Princess Cruise Lines on a recent 7-day Caribbean Cruise. All opinions expressed are my own.