This Boozy Chocolate Milkshake Recipe is so creamy and delicious… you won't believe what my secret ingredient is!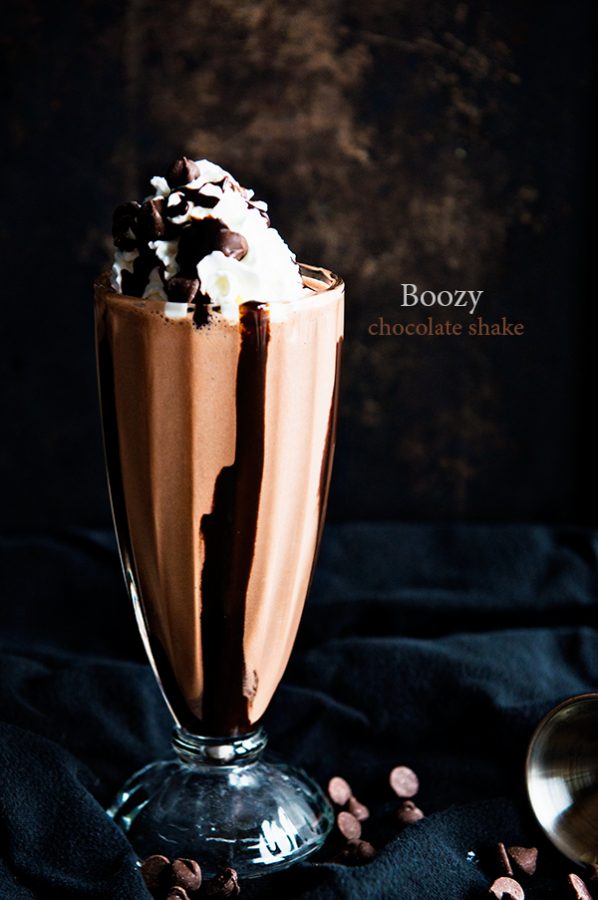 I'm not good at this… the whole dealing with the loss of a friend thing. I'm just not. I tend to avoid life and immerse myself in everything but confronting the fact that a friend has died.
This past week, the blogging community has rallied together to remember a dear friend of ours, Joan Hayes. Joan was the southern voice and tremendous talent behind the blog Chocolate, Chocolate and More. Last Thursday evening, word began to circulate that Joan had been complaining of a stomach ache, laid down on her couch and simply never woke up. It seemed inconceivable to me that my vivacious and full of life friend could just be gone. I had chatted with her just a few days prior and she was her normal, cheerful, joking self.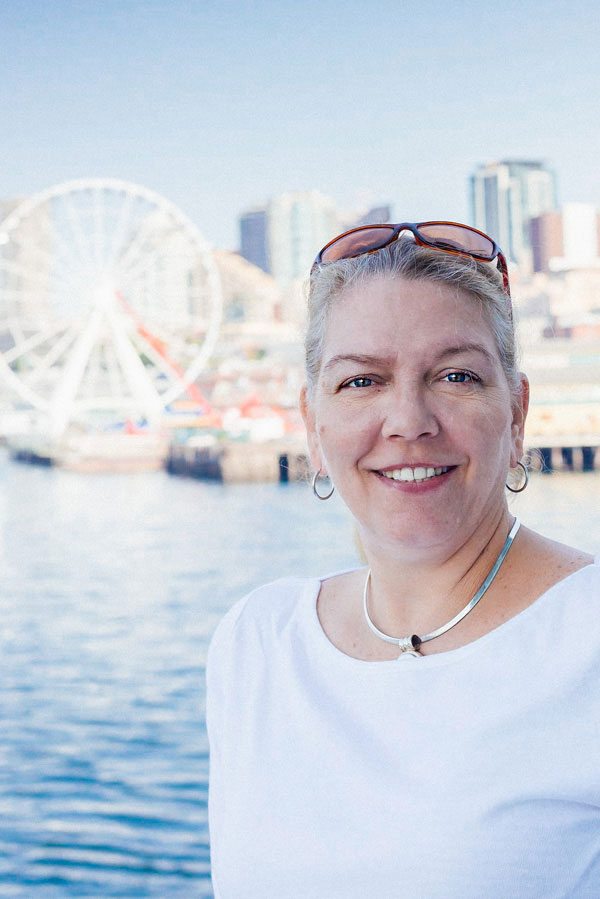 photo courtesy of Shanna Schad
It turns out that Joan had suffered a heart attack. Friends, if you don't click on any links in this post but one, make it be this. The signs of a heart attack in women are so much different than they are in men. Please read this to educate yourself so hopefully you'll be aware of the signs of a heart attack if the situation arises.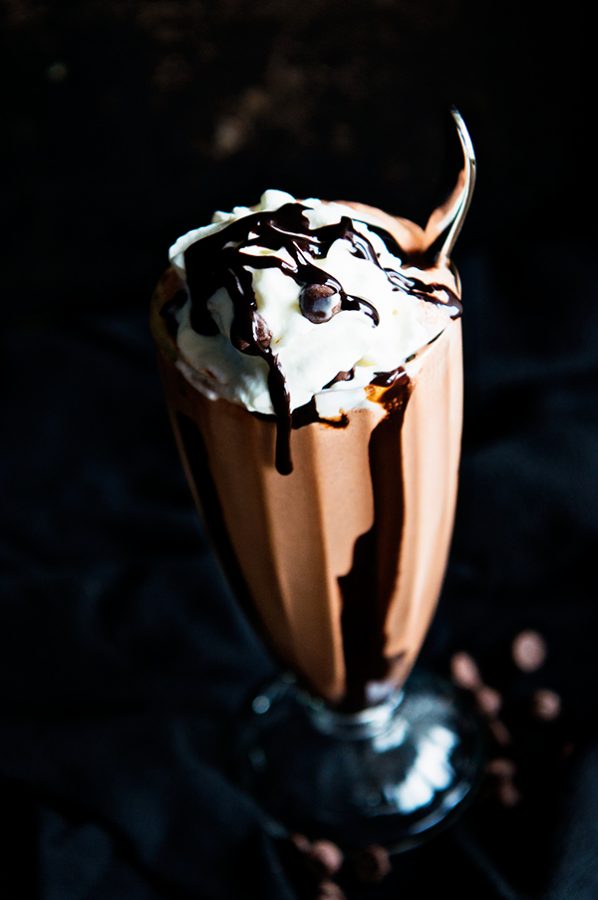 Joan and I were online friends who never met…and I have deep regrets about that. Earlier this year we were supposed to be on the same cruise and I had to cancel. Then this summer, my family vacationed on Tybee Island in Georgia. Joan is from Georgia and we had sent texts back and forth about meeting up on our way home as we passed through Atlanta. With a 17 hour car ride ahead of us, and 4 kids who were pretty much ready to be home, our meet up never happened. Then, earlier this fall my friend Mary invited me to a small retreat at her home that Joan was attending. It ended up being at the same timeframe my husband was running the Chicago marathon, so I wasn't able to go.
I wish I would have made time to actually meet Joan in person. One thing I've learned from this loss is online friendships, and I'm blessed to have so many, are a wonderful thing. I have a deep connection with so many people I have never met. I'm thankful to the internet for the blessings of friends all around the world. However, nothing, and I mean NOTHING, can take the place of connecting with someone in person. Friends, please take a lesson from my regrets…if the opportunity arises to meet a friend in person, do it. Go to coffee, meet for lunch, heck…stop at a gas station for a quick hug if you have to on the way through town. Just do it!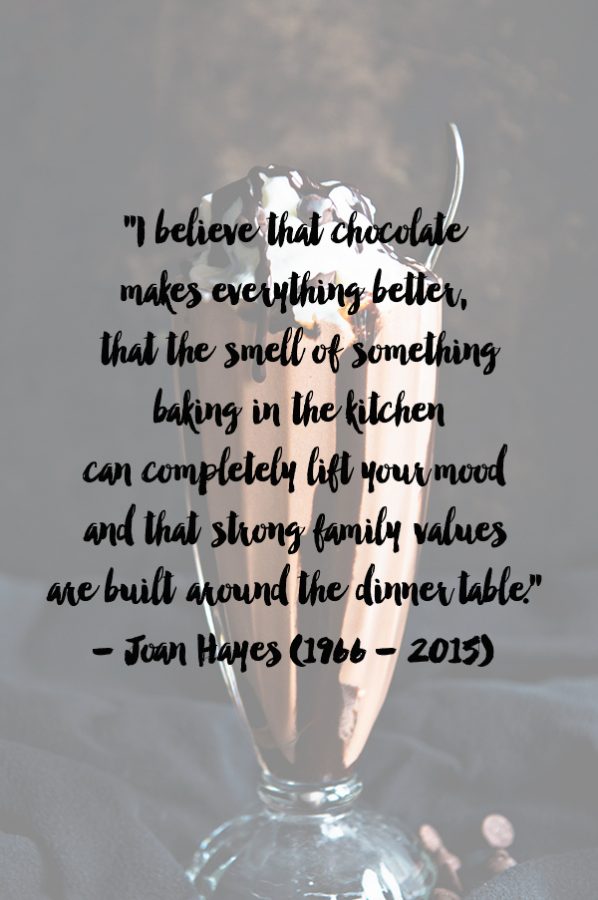 I'd love for you all to get to know the Joan we all knew a little better (although she was an extremely gifted blogger…I am sure most of you knew her already!). Mary has pulled together all the tribute links we've written for Joan. You'll find chocolate recipes galore, and heartfelt words about our friend. Please visit Mary's blog to check that out.
Also, for chocolate recipes and more sweet treats, please continue to use Joan's blog as a resource. She's sadly left behind 3 children, and our hope is to keep her blog alive for her children.
Now, to honor Joan, I am sharing a delicious, chocolate and booze filled milkshake recipe with my secret ingredient for added creaminess…instant pudding! Enjoy!
Boozy Chocolate Milkshake Recipe
A boozy chocolate milkshake with a secret ingredient that makes the creamiest shakes around!
Ingredients
1 1/2

cups

vanilla ice cream

1/2

cup

whole chocolate milk

from the carton

2

Tablespoons

chocolate instant pudding mix

I used Devils Food

2-4

ounces

Brandy liquor

Whipped Cream

chocolate syrup and chocolate chips for garnish
Instructions
Place the ice cream, milk, pudding mix, and brandy into a blender and blend until smooth.

Pour into tall glasses and garnish with whipped cream, chocolate syrup and chocolate chips if desired!