Let's talk about the magic of the holiday season and life as the baby of the family…this is a Hallmark Life is a Special Occasion Post.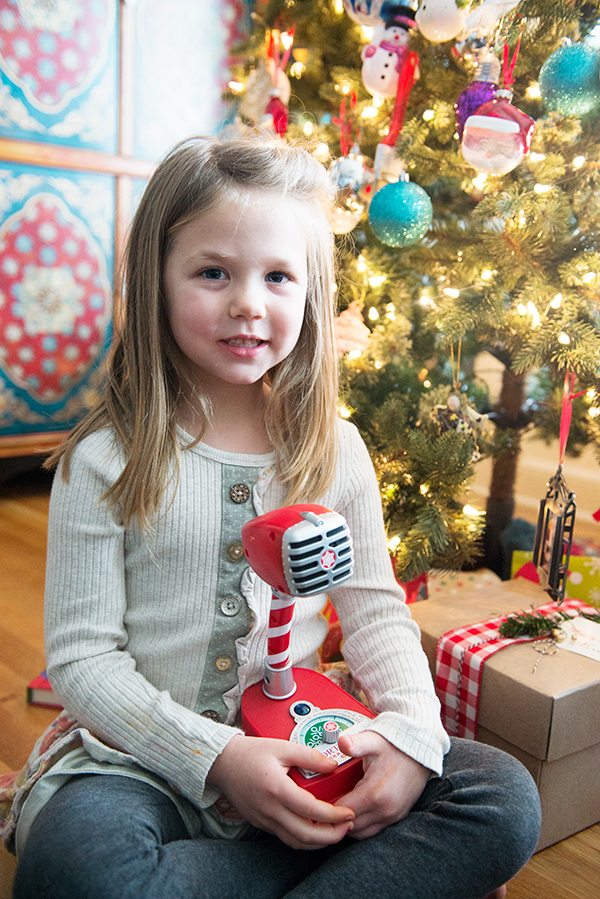 I am the youngest of 5 kids, which I thought until recently made me a little more sensitive to Leah's plight as the baby of the family. Let's face it…we all know that many times the family baby is the one treated a tad more special and given a little more leniency.
I'm here to tell you that it's because by the time the baby of the family comes around, the parents are simply tired and worn out. So yes, I say yes to Leah way more often than I may have Jacob because it's just easier. I would have freaked out if Jacob didn't have 3 healthy square meals a day… and may or may not turn a blind eye when Leah grabs a bag of chips out of the pantry for breakfast. Sometimes it's just easier.
The hard part about being the baby of the family is that often times, traditions, celebrations, and more are way less than they were for the first or even subsequent children. For example, we went every single year to breakfast with Santa when Jacob was younger. Leah, in her precious 5 years, has had breakfast with Santa one time. All together now…"poor baby of the family".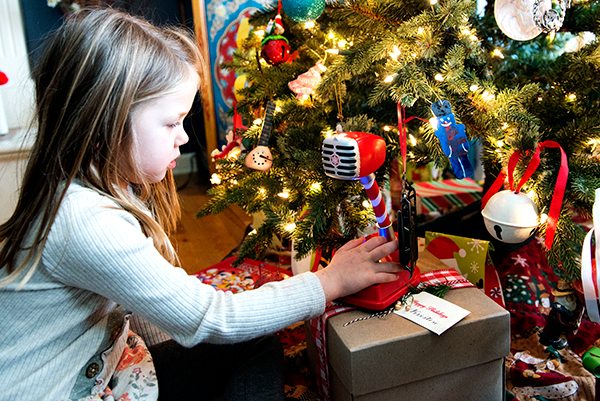 I think that as a "baby of the family" myself, I'm trying even harder to still make things special for Leah and my other children. We are now in a strange season of life where we have "Santa" believers and non-believers (turned parent helpers) in one house. Traditions that may have worked before are a little harder to pull off now when I have four kids watching my every move, looking for cues to explain the magic of the season, versus just one.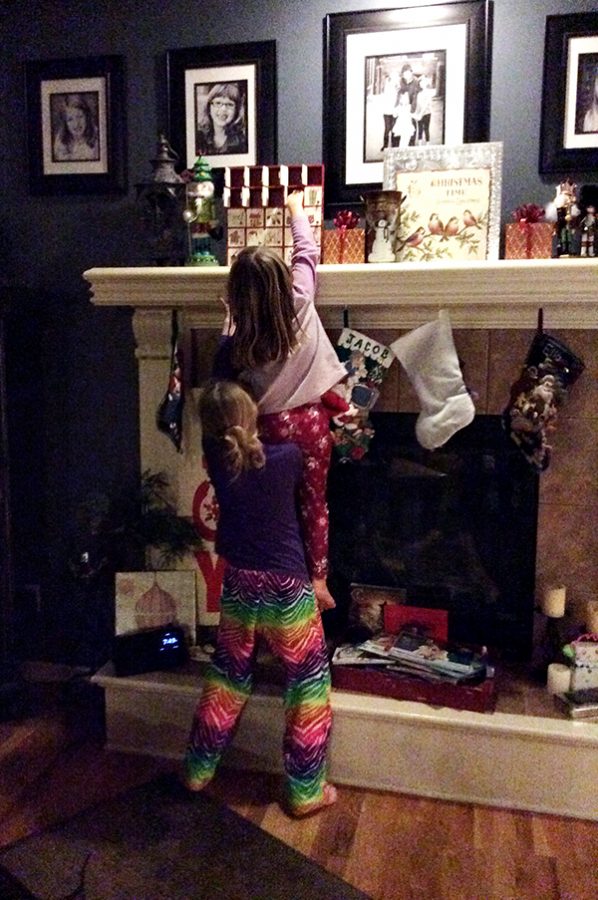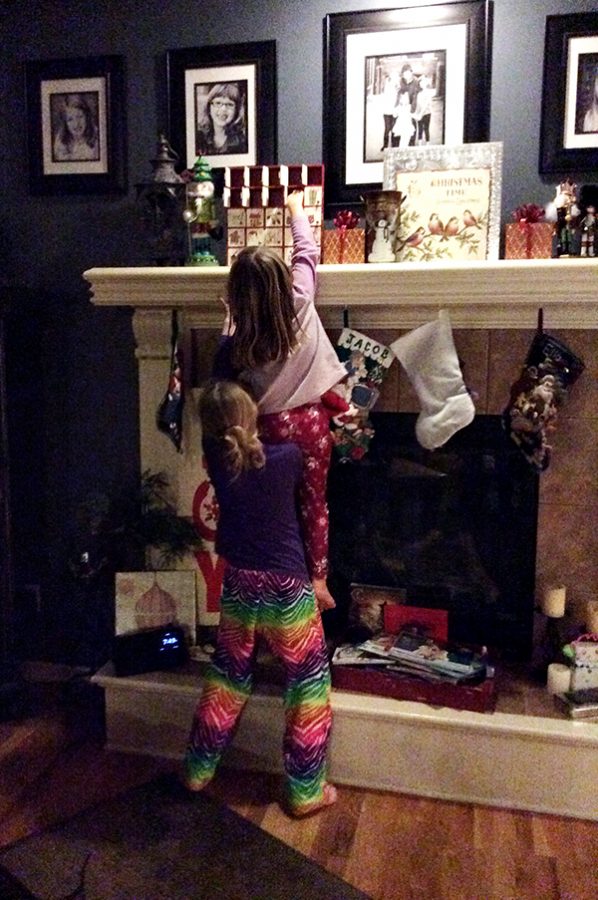 It's my goal this holiday season to implement activities and traditions for my kids that are fun for the span of ages I have, that are easy to execute and that my oldest can actually help take some ownership in. His new sense of responsibility to help keep the magic alive for his sisters is pretty incredible.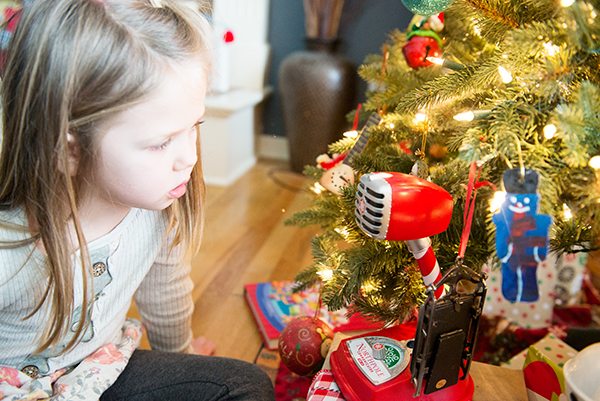 This is why I was so thrilled that Hallmark sent us a few things to help strengthen the magic of Santa and the North Pole a little more in our house this year.  Leah has been having "real conversations" with Santa and his elves via the Northpole Communicator (such a cool toy… you can check it out here). The look on her face above was when she was listening intently to what the elf had to say to her… she was so intrigued!
We're also loving the Northpole Magic Mail. I'll admit even my almost 13 year old was a little stumped, trying to figure out how a letter his sister had written to Santa, had turned into an actual reply after a few minutes in the freezer (or I'm sorry… "the magic Northpole mailbox"). Check out the Northpole Magic Mail here.
My goal this Christmas season is to try and keep the magic alive for all of my kids, from age 5 to almost 13. The baby of the family deserves it as much as my oldest does…and thanks to Hallmark I think I've got it covered!
Disclosure: A special thanks to my friends at Hallmark for sponsoring this post. All opinions expressed are my own. For special discounts, product offerings and news about Hallmark, feel free to sign up for their newsletter. Thanks for supporting brands that help Dine & Dish to be possible.