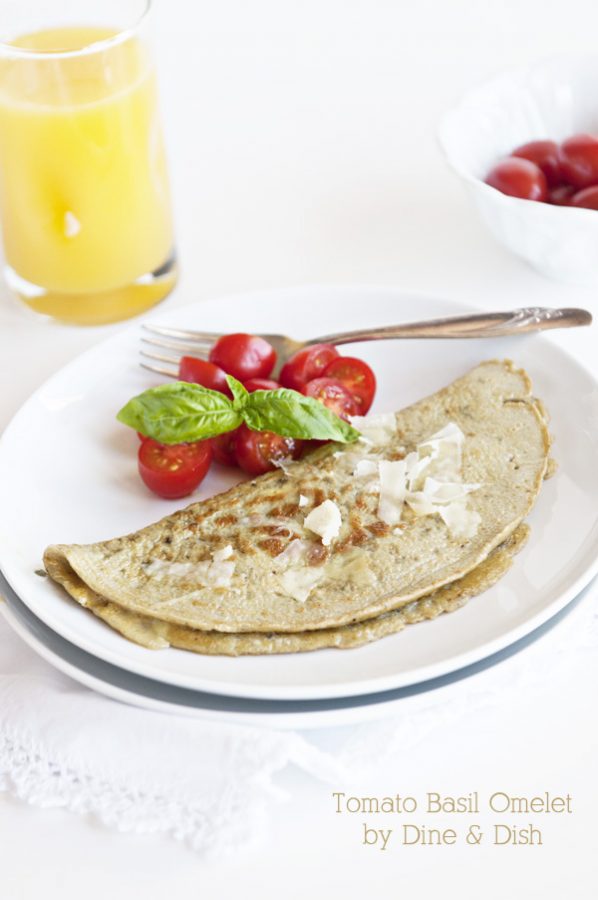 I have never been able to make good omelets. Even with the perfect omelet pan, I still couldn't get omelets to turn out right. My omelets wouldn't get done in the middle or they'd fall apart when I'd try to fold them over. They were never good, so I stopped making them, even though I loved to eat them.
This past summer I went to visit my friend Amy and her husband made us breakfast one morning. When I heard he was the "Omelet King" I decided I'd stick close by and watch what he did. Here's what I learned from the master, himself.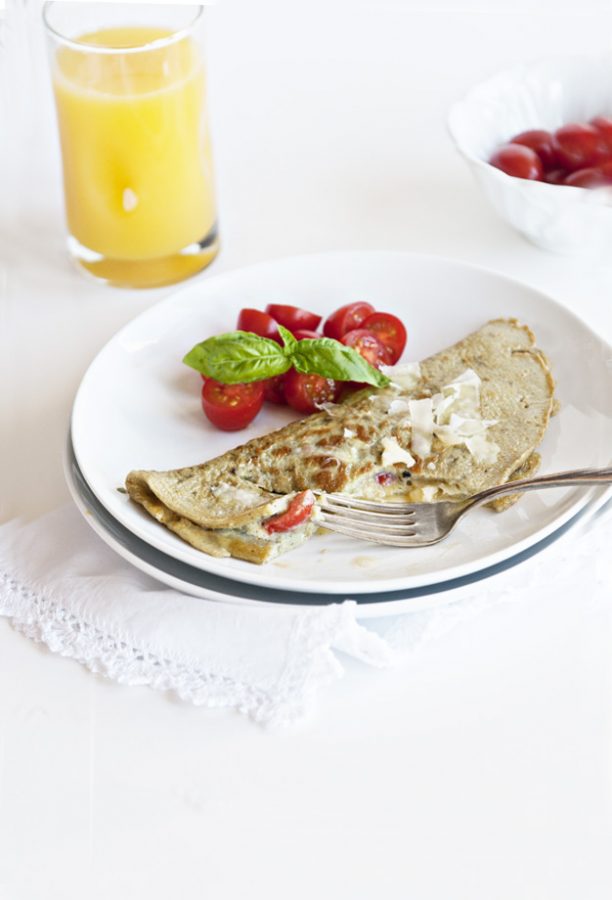 6 Tips for the Perfect Omelet
His omelets were simple, 2 egg, omelets, whisked to perfection. One of my problems was that I always used way too many eggs for one omelet.
He added 2 scant tablespoons of water to the eggs as he whisked which helps to make the omelet light and fluffy.
His ingredients were simple… a little shaved Gouda cheese, some basil and diced tomatoes. Add a pinch of salt and pepper, and it was perfection.
He kept his heat at a medium low and only used a small pat of melted butter in his pan.
His final step was key to me… once the omelet was close to done, he placed his omelet, pan and all, under the pre-heated broiler of his oven for about 30 seconds. This provided just enough heat to finish cooking the inside and made folding the omelet over after removing it from the oven incredibly simple.
Randy used a very nice All-Clad Stainless Steel skillet when he made our breakfast. Although I covet that pan, I've found my little Teflon skillet works fine if I follow Randy's tips. Just make sure whatever skillet you use is oven proof.
So there you have it. I now know how to make the most perfect omelets, thanks to that little visit with Amy and her "Omelet King" husband! Because of these tips, I enjoy delicious omelets several times a week, for breakfast or lunch.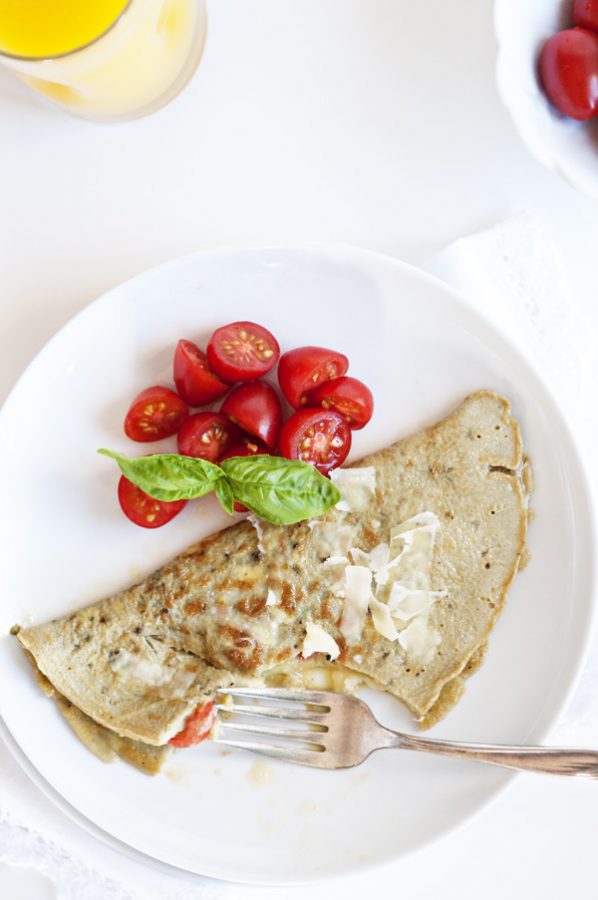 You may notice the omelet in my pictures has a different color to it. That's because I went a little crazy with my Gourmet Garden Basil as I whipped it into the eggs which turned them just a tad bit green. I love basil and whipping a little Gourmet Gardens into my eggs gives the omelet an incredible, fresh Basil flavor. I've been using my Gourmet Gardens herbs almost every day and am excited to share a cooler of Gourmet Gardens herbs with you! They will change the way you cook with herbs, especially in the winter. Get fresh herb flavor without actually growing your own herbs. It's a brilliant product I really think you'll love.
To enter the giveaway for the Gourmet Garden collection of herbs, simply follow the instructions in the Rafflecopter widget below! Thanks for reading and good luck!
A special thanks to my friends at Gourmet Garden for providing the items for this giveaway. All opinions expressed are my own!
Disclosure: This blog post contains affiliate links. As an Amazon Associate, I earn from qualifying purchases.