Sometimes it is easy to get caught up in the outlandish, especially when it comes to kids. I forget that to get smiles on their faces, it doesn't always require something big and grandiose.
In this day and age of elaborate kid parties, parents determined to outdo each other and hyped up hoopla, take some time to do something simple for your kids. It is often the most simple of things that get the biggest smiles!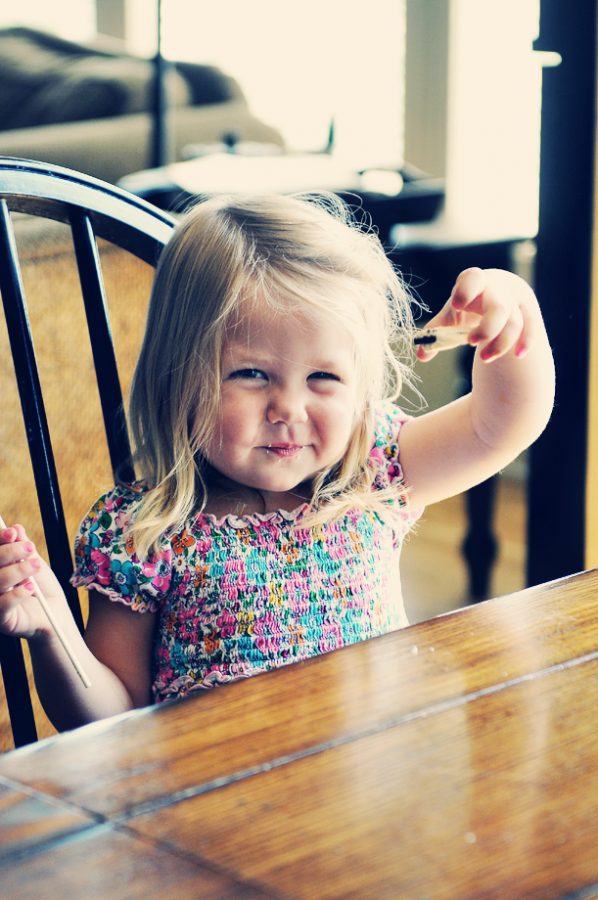 I saw these Chocolate Dipped Oreo Cookies on a Stick over on Pinterest, which led me to the Hip Hip Hooray site. Being the creatively challenged person that I am, I needed a little more direction (my cookies kept slipping off the stick). Chery from TidyMom came to the rescue by sharing this tutorial over on SheKnows. Once I figured these out, it was approximately 10 minutes from start to smiles from my kids.
A little more fun than just plain Oreos, these Oreo Cookies on a Stick are a simple way to have some fun with your kids.
Oreo Cookies on a Stick
You'll need:
Oreo Cookies
Melted dipping chocolate (I actually used vanilla almond bark, because I had that on hand)
Sticks
Sprinkles
For full instructions head over to She Knows and check out their simple tutorial.