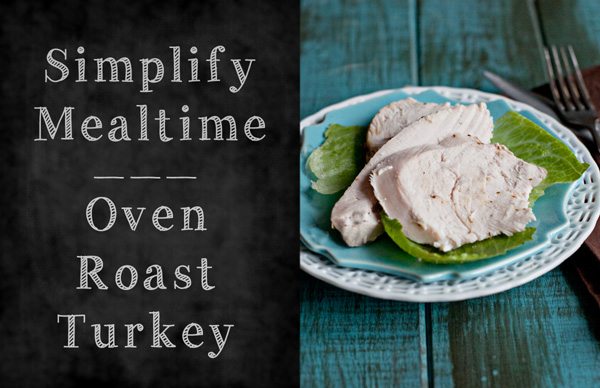 This week started right on track, and I love it. I was able to sit down on Sunday afternoon and create a simple menu plan for our family meals. I made a list and went shopping and have truly appreciated how much time and money has been saved simply because I planned. I know that to keep my focus word for 2013 forefront, planning is going to be essential. Hopefully I can hold on to this feeling of "having my stuff together" so I can stay motivated to continue on the right track.
Over the weekend I read Amy Allen Clark's new book "The Good Life for Less: Giving Your Family Great Meals, Good Times, and a Happy Home on a Budget". Amy is one of those people I have always truly admired and I'm happy to call her a friend. Her book has some serious "ah-ha" moments for me… like the feature recipe for this post. Amy suggested buying a turkey breast and roasting it for lunch meat and meals instead of buying packaged lunch meat. It usually tastes better and it's oh so easy! Why didn't I think of this before?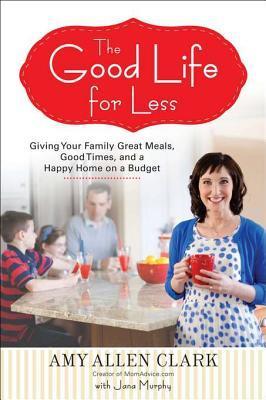 So, I roasted a turkey this week…much to all the hubabaloo at Thanksgiving time about the horrors that go along with roasting a turkey, I've always had really good luck roasting turkey. And roasting a turkey breast is a lot easier than roasting a full turkey. If you are looking for a way to simplify mealtime, roasting a turkey breast during your week is a great way to go. (And if you're wanting to simplify it even more, my friend Oh Sweet Basil shows you how to do an Instant Pot Turkey!)
Once your turkey is roasted, you can simply slice it and serve it as the main course for dinner. We served ours along side some Zatarain's Dirty Brown Rice and a salad. You can also shake things up some and include turkey in a wrap like Amy from She Wears Many Hats does, in a soup like Deborah from Taste and Tell does, or sandwiches like Liz from The Lemon Bowl and Kathy from Panini Happy share on their sites. At Mom Advice, Amy gives great advice on how to freeze turkey once it's cooked so it stays moist.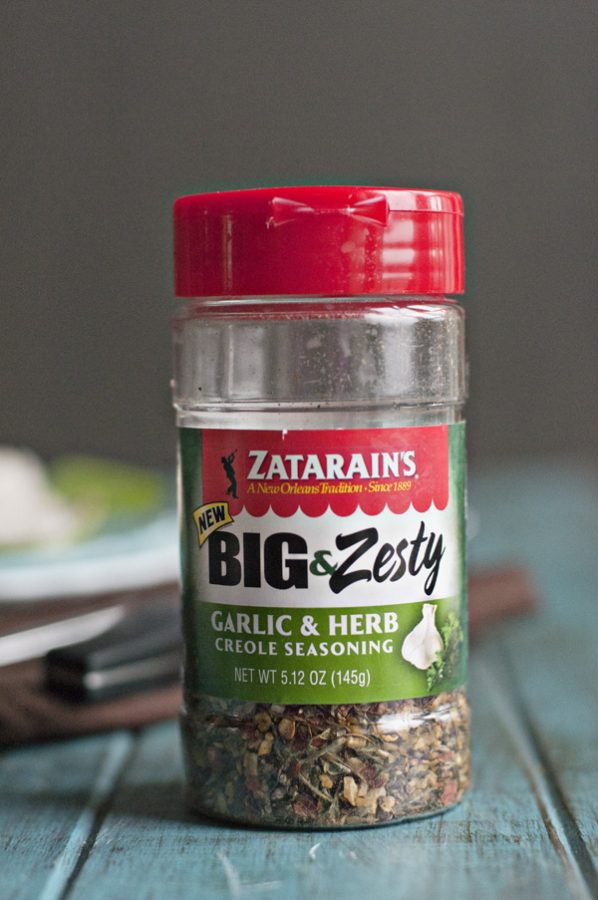 Roasting a turkey is my new way to simplify mealtime, and with Zatarain's Big & Zesty seasoning and some additional broth, it was full of flavor and as easy as can be.
What's one of your favorite ways to simplify mealtime?
Oven Roast Turkey Breast
Simplify mealtime with this simple and flavorful roast turkey recipe.
Ingredients
1 6-

pound

bone-in turkey breast

1 1/2

cups

chicken or turkey broth

2

Tablespoons

Olive Oil

4

Tablespoons

Zatarain's Big & Zesty Garlic and Herb Seasoning
Instructions
Preheat oven to 350°

Rinse the turkey breast well under cold water then pat dry using paper towels

Place the turkey in the roasting pan. Rub with olive oil and then the Zatarain's Big & Zesty seasoning

Place in the oven and roast for approximately 2 hours. Turkey is done when a meat thermometer inserted into the breast reads 160°.

Remove from the oven and allow to rest 15 minutes before removing the skin and carving.
Notes
If broth evaporates during cooking, add additional broth to the pan, 1/2 cup at a time. Adjust cooking time based on size of turkey used.
I am proud to be a paid ambassador for Zatarain's. All opinions expressed are my own.
Disclosure: This blog post contains affiliate links. As an Amazon Associate, I earn from qualifying purchases.