Today I'd like to introduce you to a new feature on Dine & Dish…Simplify Saturday! On Simplify Saturday, I will feature something that is simplifying my life… it could be a product, an app, a book, a website…anything that I come across that is helping me to live my 2013 focus word of "Simplify".
Today, I'd like to introduce you to the SimpleHuman brand. If there is a brand out there that is focused on simplifying life at home, SimpleHuman is that brand.
When I was approached by SimpleHuman to partner with them on some of the work they are doing as a brand, I jumped on the chance. We've had SimpleHuman products in our house for several years now, so this relationship fit in seamlessly with our family.
SimpleHuman is a company who believes that everyday life has room for improvement. Tools like their sensor and step trashcans, their senor soap pumps, and other various products for the kitchen and bath, were all created out of a need for a more efficient product.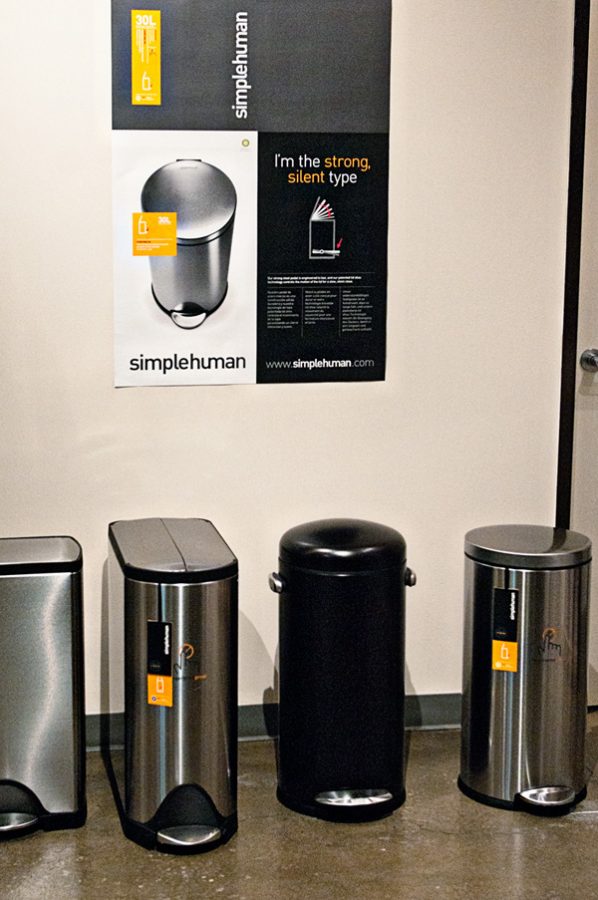 Last month, I had the opportunity to head to California to spend a day with the SimpleHuman team. It was a truly fascinating experience to get a peek behind the curtains of how this company functions. Founder and CEO, Frank Yang, is a born innovator… you can just tell when you are talking to him that he is an intent observer. He is constantly on the lookout, in his own life and observing the lives of others, for things that can be improved to make life more efficient. Then, he sets out to see how he can design a tool to do just that.
Dave, the Director of Research and Development and Beng, the Quality Assurance Director, both share that passion for creating intuitive products that simplify life. They drill down in creating and testing each mechanism of each product at length to ensure it functions in the most efficient way.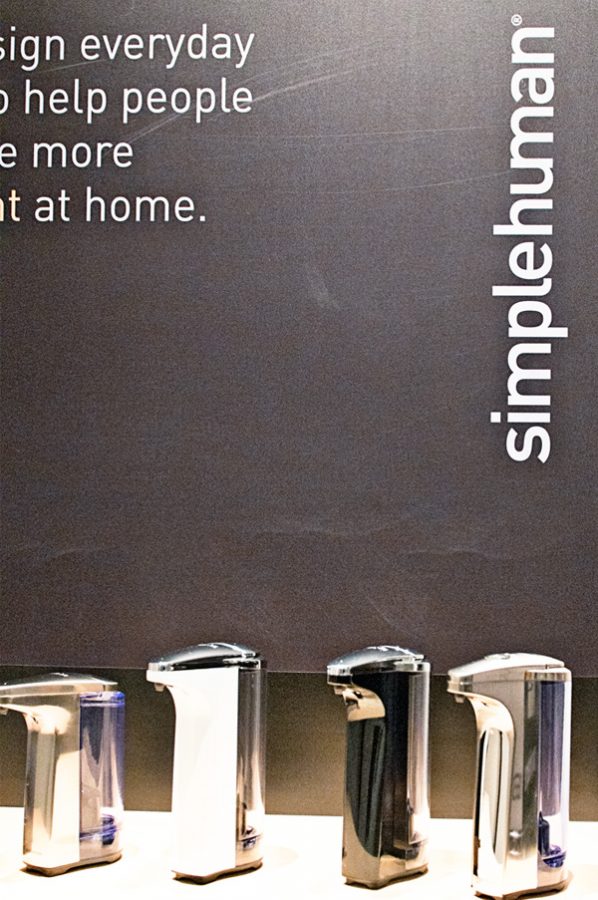 One of my favorite tidbits that I came home from California with is that Frank, Dave and Beng all receive the product reviews and customer feedback in their email boxes. They care deeply about the quality of their products and the satisfaction of their customers that much…they are the front line for making sure their customers are happy. I thought that was pretty cool!
Throughout the year, I'll be sharing more about how the SimpleHuman products simplify my own life. In the meantime, I hope you will take a look at the SimpleHuman website and discover how their tools can make your life easier.
SimpleHuman Snippets
See what my fellow SimpleHuman brand ambassadors have to say:
Disclosure: I am proud to be working with the SimpleHuman brand as a compensated 2013 ambassador. All opinions expressed are my own.