Whiskey Honey Toasted Walnuts is a versatile and tasty snack recipe featuring the goodness of Diamond Brand Walnuts.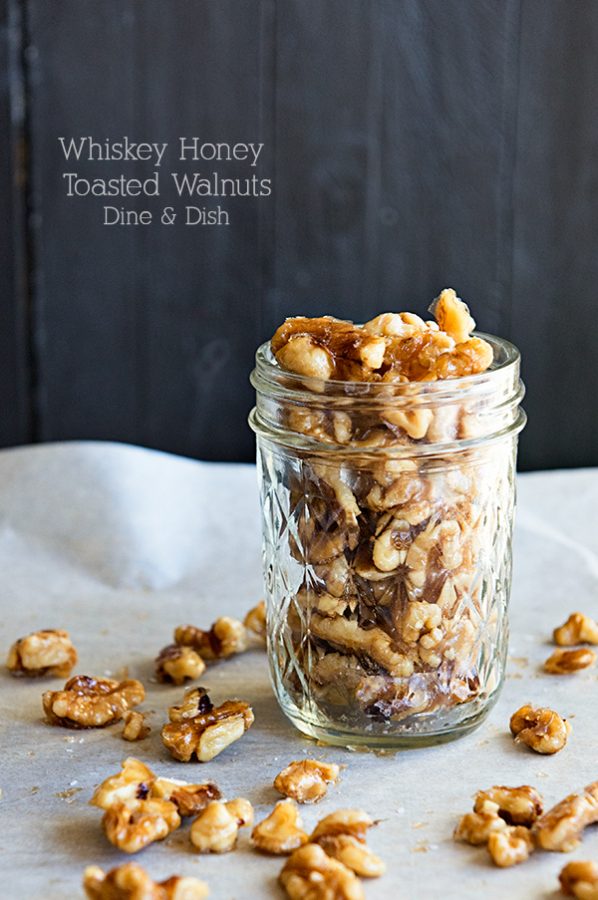 Are you a big snacker? I honestly have never been a big eat in between meals kind of person. I fuel my in between meal time with coffee, for sure, but have never been one to really snack a lot on other things.
I'm starting to think that's because maybe I haven't been snacking on the right foods. I made this amazing recipe for Whiskey Honey Toasted Walnuts originally as a salad topper and as something to add texture and flavor to my morning yogurt. What I didn't expect to happen was to create a new snack food that I just can't stop eating! I should probably be embarrassed by the sheer number of walnuts I've eaten as a snack since creating this recipe. I just can't seem to get enough of them!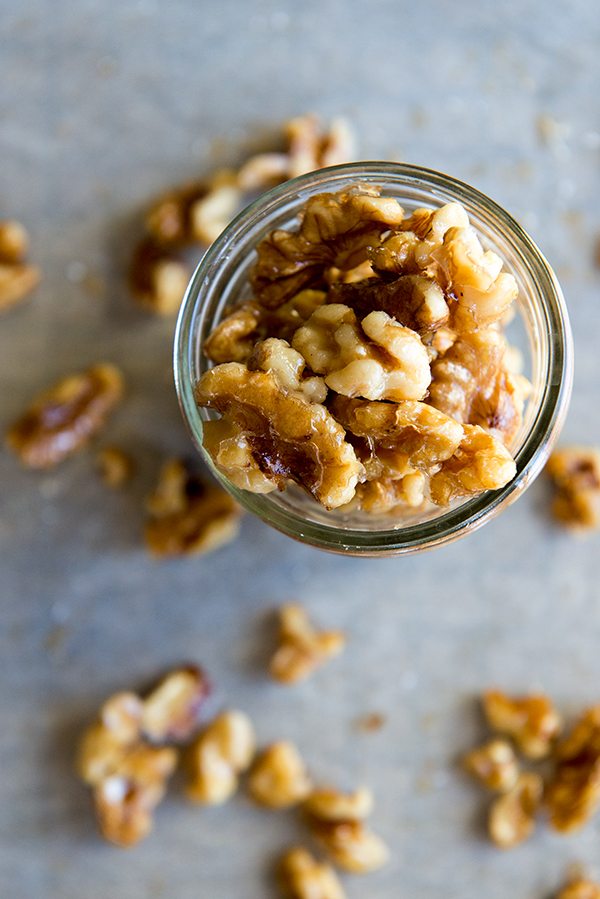 I guess what I can say about this walnut recipe is that it can turn even a non-snacker into a snacker! It's also a really easy recipe to make, so you can replenish your snack jar quite easily when you run out. This may or may not be a problem… since they are so easy to make, I've had a bit of a problem controlling myself 🙂
I hope you'll give this recipe a try… top these toasted Diamond walnuts onto your salad, stir them into some vanilla yogurt at breakfast, or just pop some in your mouth at snack time. I think you'll enjoy them as much as I continue to.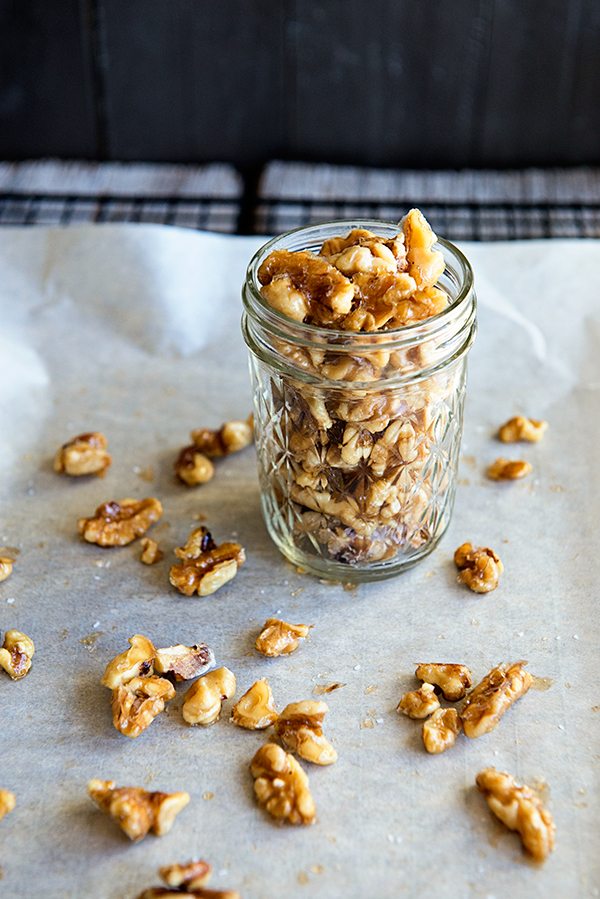 Whiskey Honey Toasted Walnuts
A simple recipe using Diamond brand walnuts, perfect for snacking or to place on top yogurt or salads.
Ingredients
1/2

cup

honey

1/4

cup

granulated sugar

1/4

cup

Irish whiskey

1/2

teaspoon

Kosher salt

1 1/2

cups

Diamond Brand Walnut halves
Instructions
Preheat oven to 350°F

In a medium saucepan, stir together honey, granulated sugar, Irish whiskey and salt. Cook over medium heat for 3-4 minutes, or until sugar is dissolved and mixture comes to a slow boil.

Add walnut halves. Stir to coat. Simmer for 5 minutes, stirring, until syrup begins to bubble up and turn a light brown in color.

Remove from heat and drain liquid through a strainer.

Line a cookie sheet with parchment paper. Place coated walnuts onto parchment paper in a single layer, separating as much as possible.

Place in the oven and bake for 8-10 minutes (watch closely so they don't burn).

Remove from heat and allow to cool.

Once cooled, separate walnuts from each other and use to top salad, stir into yogurt or as a tasty snack.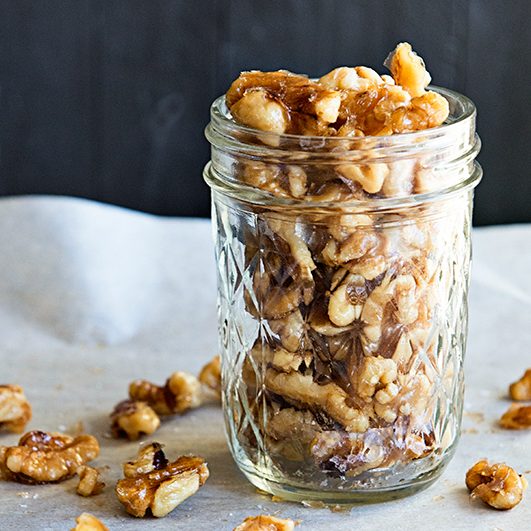 Disclosure: This is a sponsored post on behalf of Diamond Nuts. All opinions expressed are my own.