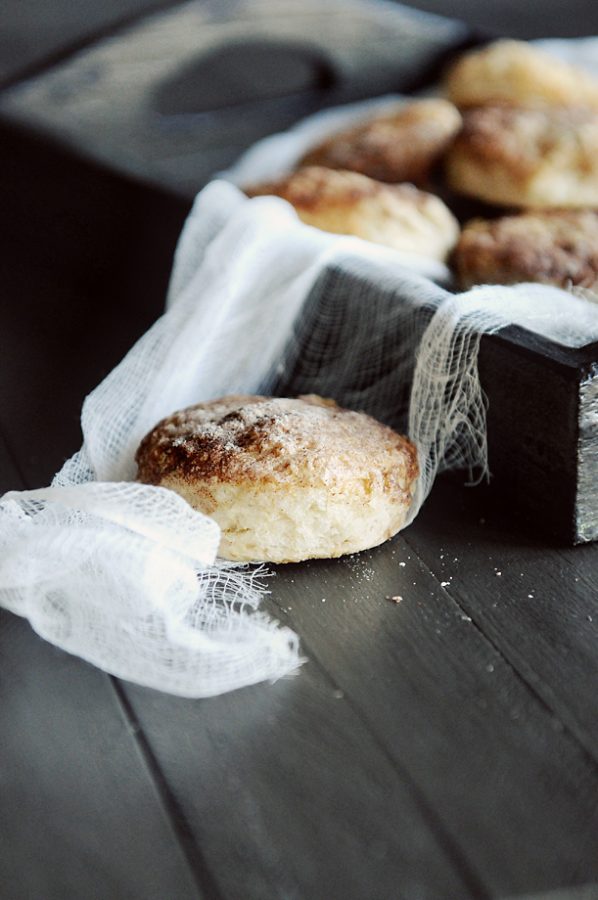 This giveaway is now closed. The winner was Sonia from the blog My Creative Flavors. Congratulations, Sonia, and thank you everyone who entered. 
I'm going to be honest with you. I kind of like sugar. I know, you are falling over from disbelief right now, aren't you? There is no evidence, whatsoever, on my blog that points to this fact, right?
I've always had the belief that if you are going to indulge in dessert, you might as well truly indulge. Fat free, sugar free, desserts didn't have a place in my house…until recently.
Over the summer my healthy, fit husband started having symptoms of being diabetic. When we were faced with this possibility, I took a long, hard look at how I cooked and realized some things were going to have to change, and quick. I had always used Splenda® as the sweetener in my coffee, but never considered switching up my cooking by replacing the sugar in the things I make with Splenda® Essentials.
I realized soon after trying Spenda® Essentials in some baked goods that I should have given healthy desserts a chance in our house long before now. I had no idea you could still indulge your sweet tooth while enjoying desserts that weren't as calorie laden as the ones I had been making.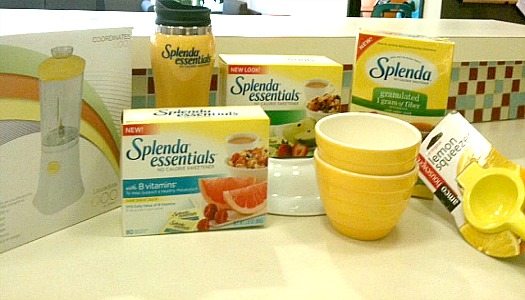 Our friends at Splenda® are giving Dine & Dish readers the chance to win a Splenda® Essentials Gift Basket. One random Dine & Dish reader will win a prize package including the following items:
One (1) package of SPLENDA® ESSENTIALS No Calorie Sweetener with B Vitamins
One (1) package of SPLENDA® ESSENTIALS No Calorie Sweetener, 1 gram of Fiber packets
One (1) package of SPLENDA® ESSENTIALS No Calorie Sweetener, 1 gram of Fiber granulated
One (1) SPLENDA® ESSENTIALS No Calorie Sweetener to-go mug
One (1) Splenda-yellow blender
Two (2) Splenda-yellow bowls
One (1) Splenda-yellow fruit juicer
To enter the giveaway, leave a comment on this post telling me how you like to use Splenda. For an additional entry, head over to facebook and become a fan of Splenda on Facebook. Leave an additional comment on this post letting me know you did so. All entries must be received by Friday, September 16th, 2011. Winner will be chosen via Random.org.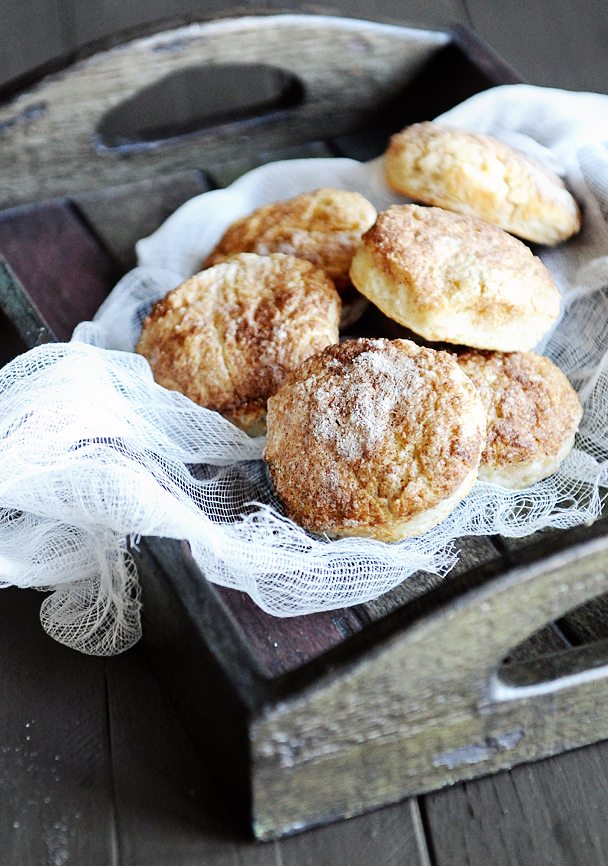 Recipe: Cinnamon Biscuits
A simple biscuit recipe sweetened up with cinnamon and Splenda®. These biscuits are great for breakfast or as an afternoon snack with coffee or tea.
2 cups flour
1 tablespoon baking powder
1 teaspoon salt
1/4 cup shortening
3/4 cup milk
1 teaspoon vanilla extract
1/4 cup butter, softened
1/4 cup, Splenda®
1 teaspoon cinnamon
Combine flour, baking powder and salt; cut in shortening.
Add milk and 1 tsp. vanilla; stir with fork just until dough leaves sides of bowl.
Roll dough out, on lightly floured surface, into a 1/4 inch thick circle.
Spread butter over top of dough.
Combine cinnamon and Splenda®; sprinkle evenly over dough.
Using a biscuit cutter or a round cookie cutter, cut into rounds. Place dough rounds into a sprayed round baking pan.
Bake in 400• oven for 18-20 minutes or until golden brown.
Splenda is giving fans even more chances to win. Make sure to visit their Facebook page for details on how to receive a free Splenda Essentials sample plus more great prizes!
Splenda compensated me for participation in this campaign. However, all thoughts and opinions are my own.