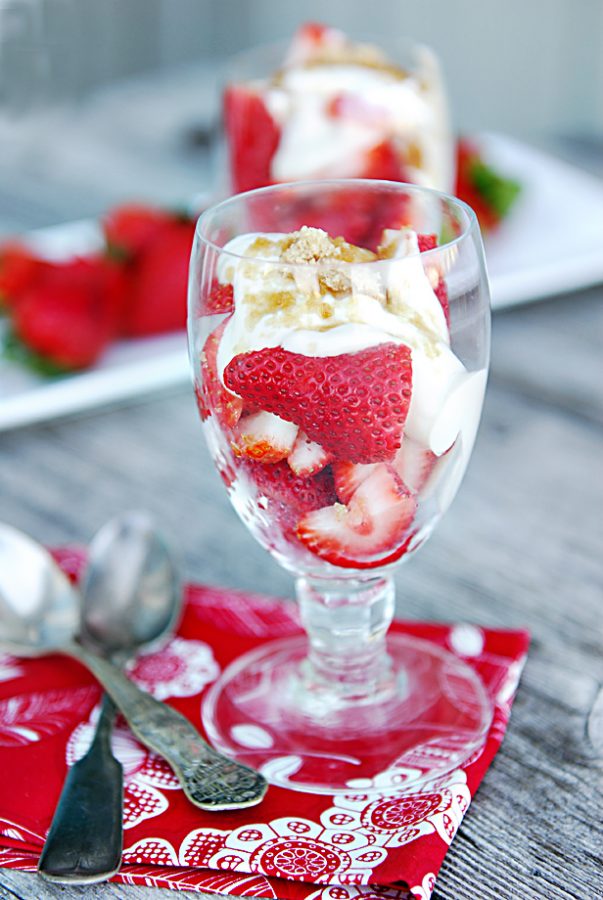 April in Kansas is not a good time for strawberries, yet each and every year, around this time, I get tempted. The weather warms up and I want fresh fruit. I walk into the grocery store and see the displays of red, ripe strawberries and can't resist them. I get them home, wash them and dig in for my first bite only to be disappointed. They are never as sweet and delicious as I hope.
In the summer, Kansas strawberries are the most amazing things. They don't need anything at all to make them taste good… no sugar, no cream… nothing. They are fantastic just the way they are.
The April strawberries I was tempted into buying and brought home did need something, and I knew just the enhancement they needed. This recipe for Strawberries with Maple Cream Sauce used to be my "go to" dessert recipe when we'd have last minute company.  It is a quick, easy and elegant dessert and it enhances strawberries perfectly!
If you have been tempted by less than stellar April strawberries, give this recipe a try. It'll turn so-so strawberries into an amazing dessert!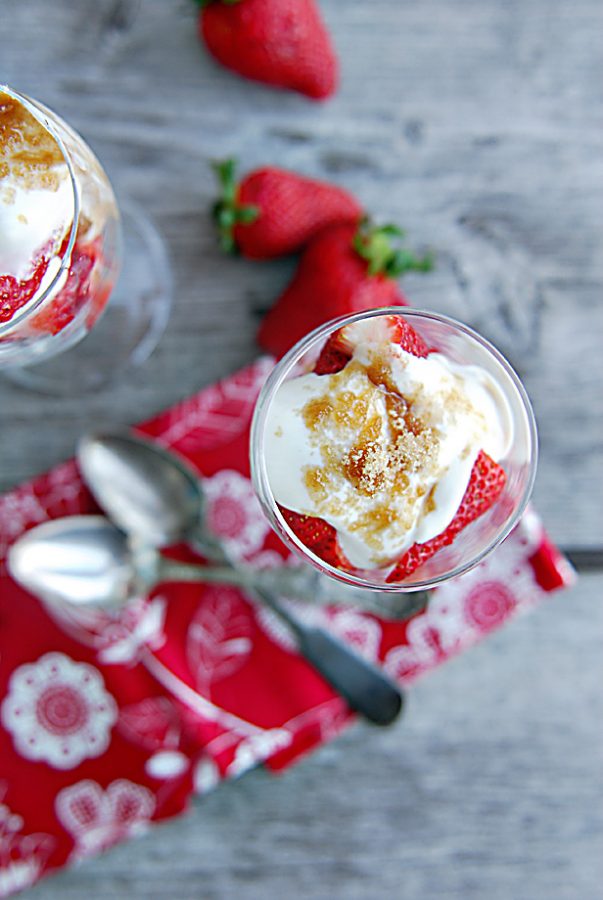 Recipe: Strawberries with Maple Cream Sauce
1 cup sour cream (I prefer Breakstone's Sour Cream)
1/4 cup pure maple syrup
3 pints strawberries, washed, hulled and sliced
2 1/2 tablespoons brown sugar
In a medium bowl, combine sour cream and maple syrup; cover and refrigerate at least 1 hour.
Arrange strawberries in eight dessert bowls.
Sprinkle brown sugar evenly over them and refrigerate.
To serve, pour sour cream mixture over strawberries.