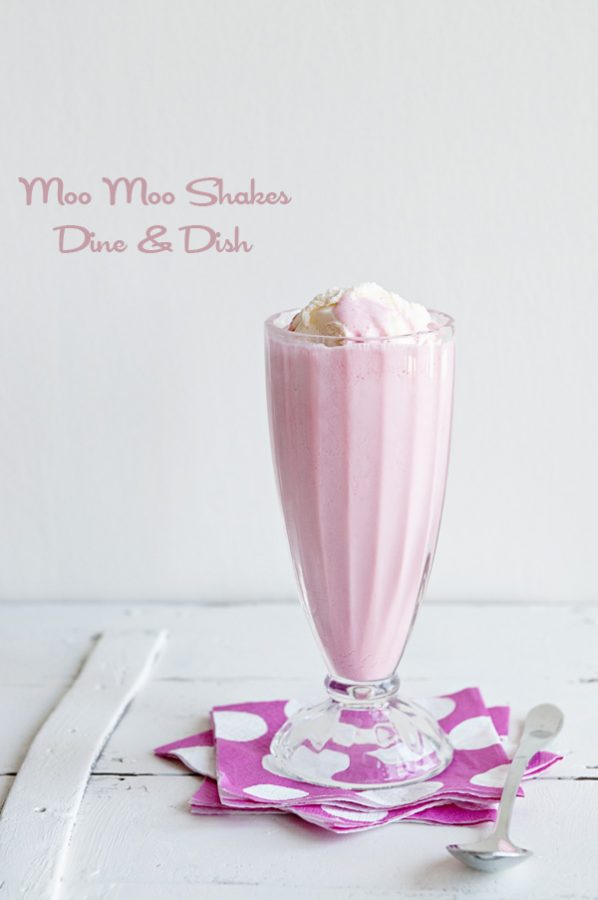 Moo Moo Shakes… sounds like some kind of new dance move, doesn't? Bye bye Harlem Shuffle… let's all do the Moo Moo Shake!
The Moo Moo Shake isn't the next dance craze. It is, however, a delicious fruity tasting milkshake creation which is a favorite of Lynda Foster, a dairy farm owner/operator my kids and I had the pleasure of spending a morning with earlier this summer.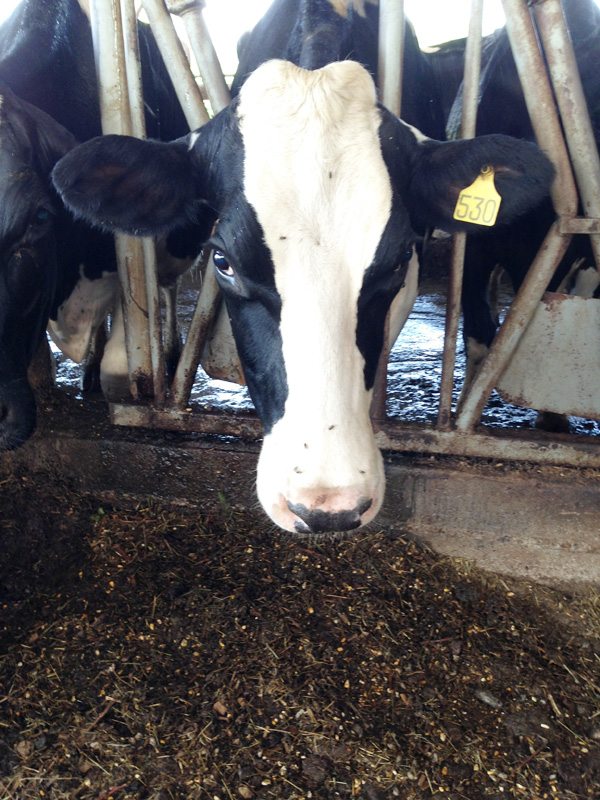 Thanks to my partnership with The Midwest Dairy Association, the kids and I were able to strike "Visit a Dairy Farm" off of our 2013 summer bucket list.
We woke up, not so bright eyed and busy tailed, at 5:30am to head to Fort Scott Kansas, home of Foster Dairy. We made it to Foster Dairy in time for the final milking at 8:30am. At that point, the Foster's had already been up and milking since 4:30am. My kids knew right then and there not to complain about being tired!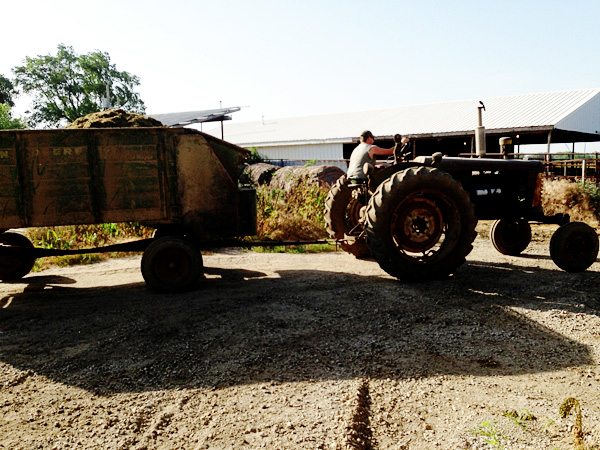 I always have this romantic notion of what farm life would be like. The reality looks something like this…
"One of the most unique things about living and working on a dairy farm is that the chores have to be done 365 days a year, morning and night, rain, snow, sleet, shine or sick or vacation or wedding or funeral.  Cows don't take a break and need to be fed and milked EVERY DAY!

At Foster Dairy, our milking starts at 4:30 am and usually lasts until 8 or 8:30am.  We milk again for the second time at 4:00 pm.  With the 115 cows we're currently milking twice a day, we're sending about 8,000 pounds of milk every day.  That is equivalent to producing about 930 gallons of milk every day.  We take pride in being able to provide a quality wholesome product to help feed the world." – Foster Dairy
I don't know about you, but I'm exhausted just thinking about the hard work that goes into bringing quality milk to our table. And that's not all! At Foster Dairy, they grow a lot of the feed for their cows too, so not only do they have feeding and milking to take care of, they are in the fields planting and harvesting crops all day long.
"We put out fresh feed to our cows twice a day, but it is important that our cows have access to feed 24 hours a day.  This allows them to rest when they want, drink as much water as they want and eat as they please.  Our goal is to feed a total mixed ration (TMR) so that whenever they take a bite, they are getting a perfect blend of vitamins, minerals and protein in a perfectly configured blend of feed ingredients.  These ingredients include:  Alfalfa hay, corn silage, whole cottonseed, corn gluten pellets, soybean meal, corn and mineral." – Foster Dairy
The thought process and science that goes into determining how much to feed the cows, how much of each component goes into their feed, etc. was so interesting to see first hand.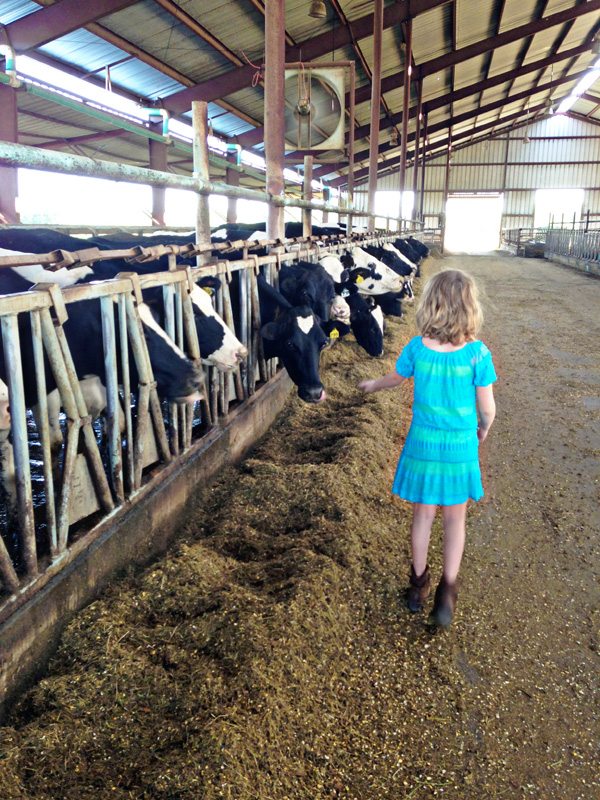 We toured the farm, got to see the cows being milked and fed and had some fun of our own feeding the baby calves. My kids are still talking about feeding the baby calves and how one "silly calf" jumped the fence to get out and have fun with us!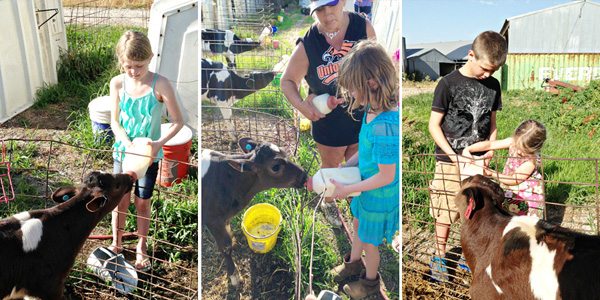 Our visit to Foster Dairy brought more than just an educational experience… I felt an immediate connection with the Foster's and my kids became instant friends with their grandkids and keep talking about our "next playdate on the farm". What a fun and memorable experience.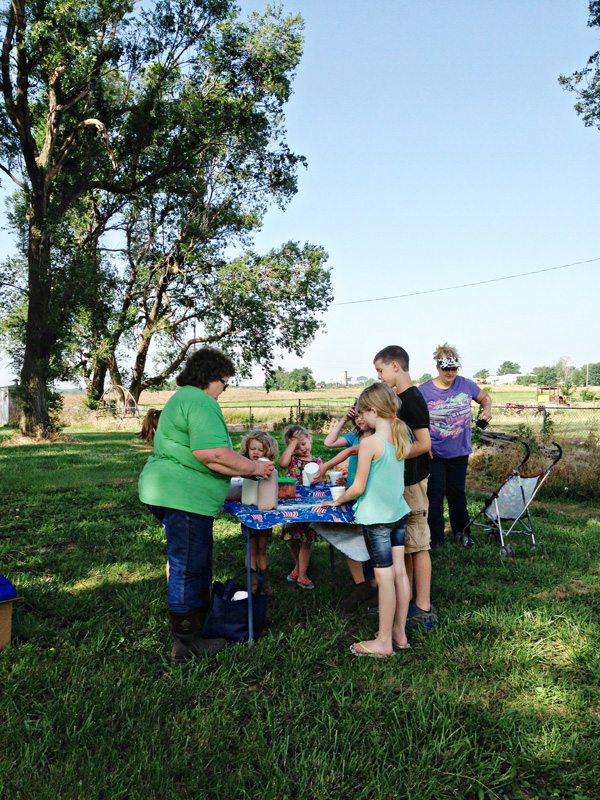 A special thanks to the entire Foster Family for hosting us "city kids" on the dairy farm! Thanks to Rachel for your patience when showing my kids how to feed the baby calves too. Thanks to Midwest Dairy Association for bringing it all together and making it happen. Special memories were definitely made.
This post was written earlier in the week to be published today. Since the day I wrote it, the Foster Dairy family has faced heartache when the 16 year old daughter of Rachel, their long time employee, was killed in a tragic car accident on the way home from helping her mom milk cows. My heartfelt condolences go out to them all. As always, hug those you love a little tighter tonight and please pray that peace and comfort falls over Rachel and the Fosters. Thank you.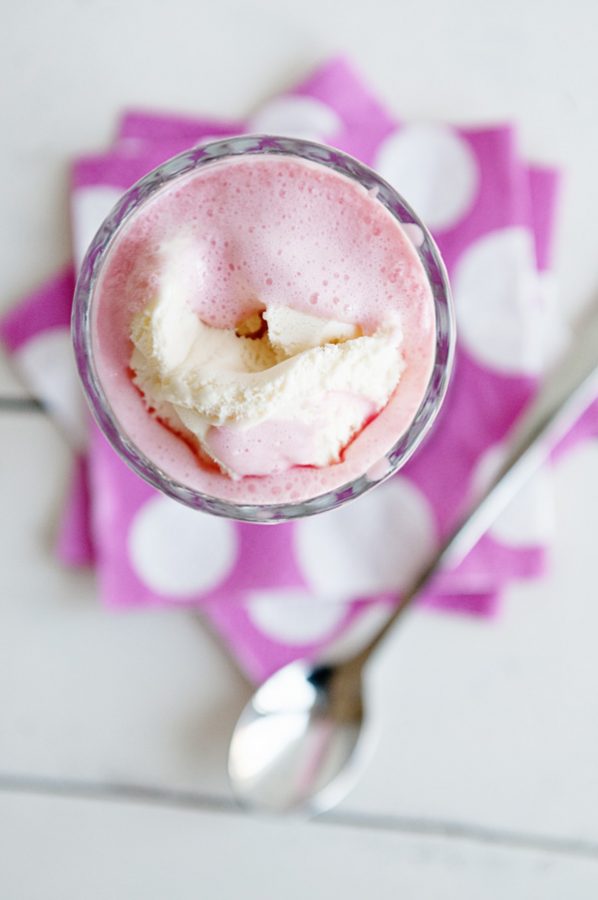 Moo Moo Shakes
A fun and refreshing variation on a traditional milkshake.
Ingredients
1

cup

Kool-Aid powdered drink mix

any flavor

1/2

cup

sugar

8-10

ounces

milk

2

scoops vanilla ice cream
Instructions
Combine Kool-Aid powder and sugar in a re-sealable bowl.
For each Moo Moo Shake:
Place 2 tablespoons Kool-Aid/sugar mixture, milk and vanilla ice cream into a blender. Blend until smooth.

Pour into a clear malt glass with a straw and serve.

Reserve leftover Kool-Aid powder and sugar mixture for future use.
Disclosure: I am  honored to be a compensated brand ambassador for the Midwest Dairy Association. All opinions expressed are my own.