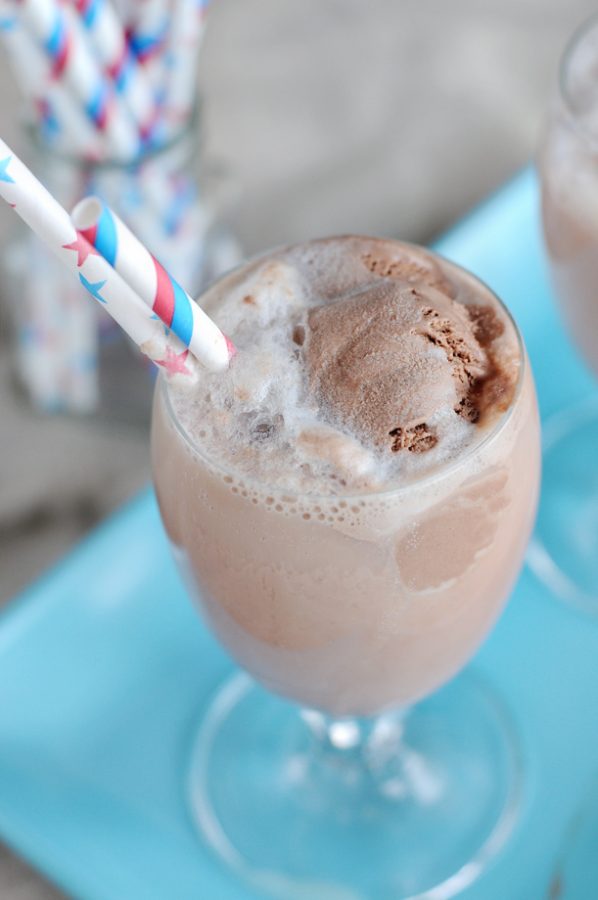 Summertime as a little kid was the best. My mom had an in-home daycare, so every day I had friends my age to play with. There were no video games, only 3 channels on TV – none which were interesting to a kid my age, huge shade trees in our backyard and lots of fun!
The daycare kids and I would have dance contests on the patio, dancing to such awesome hits as Short People and Physical. We had records back then and couldn't download songs instantly if we wanted something new to dance to.
There were always enough kids around to play games of Red Rover, Freeze Tag and Cartoon Tag. Underoos made us feel like super heroes and Kool-Aid was served without hesitation… no concern about sugar overload and such. Life was good…there was less "stuff" and distractions and a lot more fun.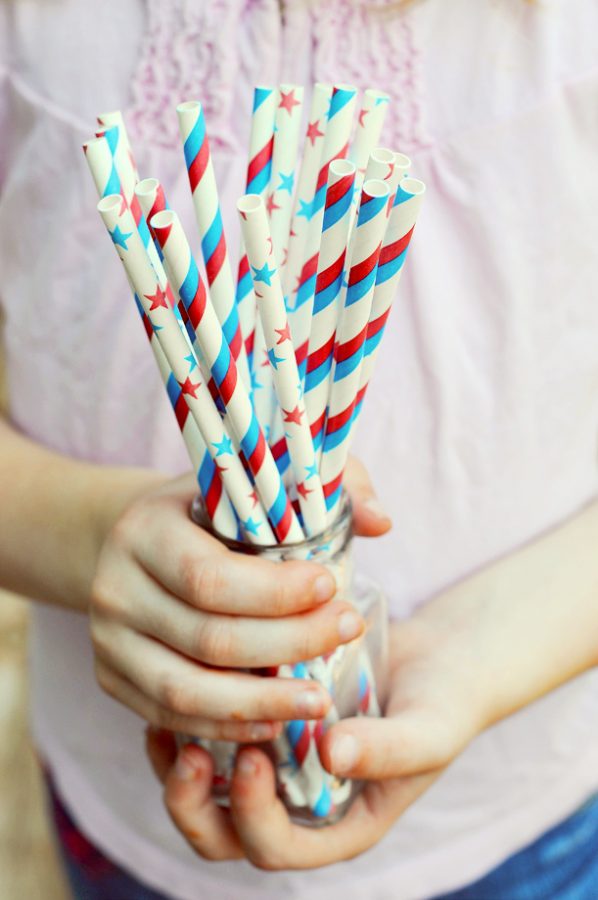 Super cute 4th of July straws from Dine & Dish sponsor, Hey Yo Yo. Check out their Etsy store to get some for your 4th of July celebrations!.
One of the simple pleasures of summertime as a kid were the Old Fashioned Egg Cream Float's my mom used to make. Simple as the way summer was back then, these floats were always a highlight that I would run in from playing as fast as I could to drink.
My mom most always used white milk, Hershey's chocolate syrup and either vanilla ice cream or chocolate. However you choose to enjoy an Egg Cream Float, I hope it takes you back to your carefree days of summer.
What are your favorite summer memories from childhood?
Recipe: Old Fashioned Chocolate Egg Cream Float
1 cup ice cold whole chocolate milk (we prefer chocolate milk from Shatto Milk Company)
2 scoops chocolate ice cream
1 cup ice cold club soda
Pour 1 cup of cold chocolate milk into a glass
Add 2 scoops of chocolate ice cream and stir
Pour ice cold club soda over the chocolate ice cream and milk until glass is full (it will fizz quite a bit! Be prepared.)