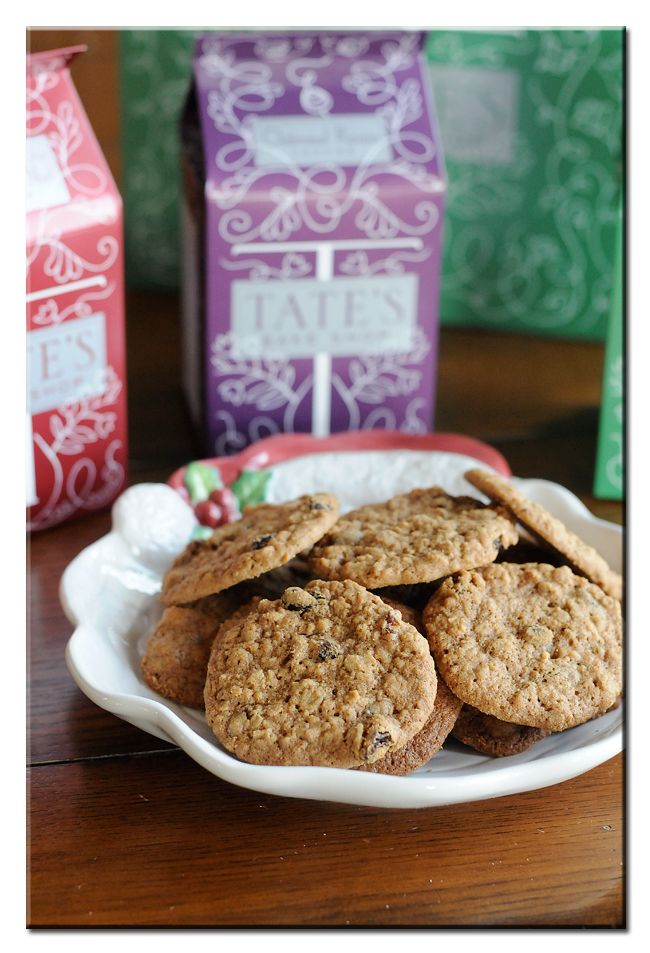 I have a deep admiration for those of you who are so passionate about something that you took the leap of faith and started your own business. That's why I love shopping at small, local shoppes, talented retailers like Crosby & Taylor and individuals who sell online at places like Etsy.com. It takes a lot of talent as well as guts to go out on your own… I want to support that as much as I can!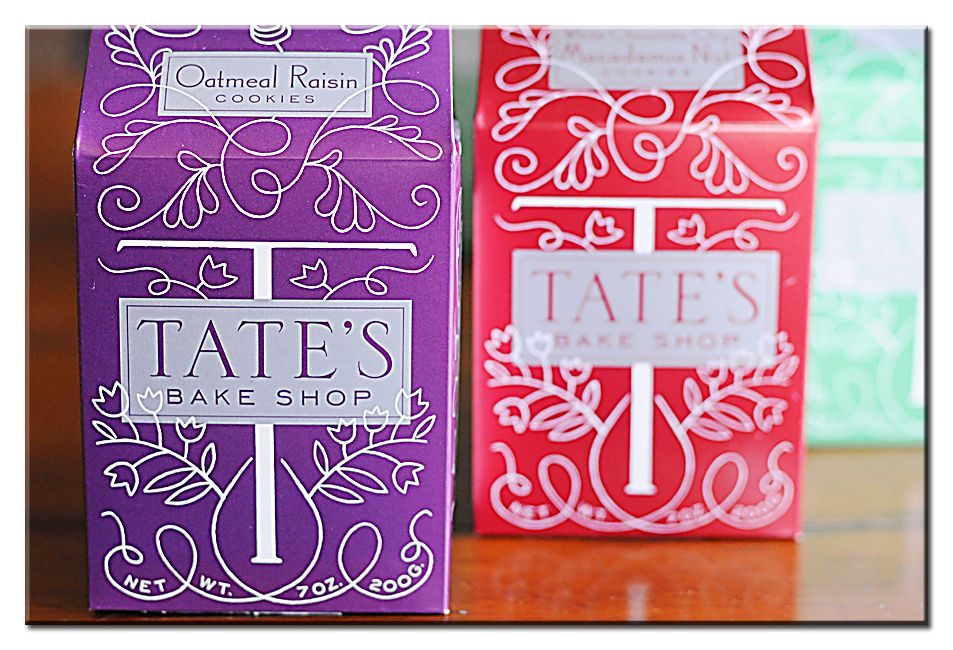 This is why when the people at Tate's Bake Shop contacted me about doing a giveaway on Dine & Dish for a collection of cookies and their cookbook by the same name, I was all over it. The owner of Tate's Bake Shop, Kathleen King, started selling cookies at her family farm stand at the age of 11. That little farm stand has now turned into a full fledged bakery and is known for being one of the very best in The Hamptons. How about that for following your passion? Rachel Ray and Ina Garten, along with many others, have sung the praises of Tate's Bake Shop so it seems as if Kathleen's dedication has paid off indeed.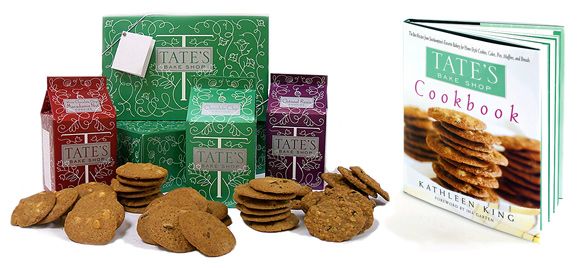 Lucky for you, Dine & Dish readers are going to get the chance to win a collection of cookies from Tate's Bake Shop and their Tate's Bake Shop cookbook. The prize package includes packages of each oatmeal raisin, white chocolate macadamia nut, and chocolate chip cookies. To enter the giveaway:
Leave a comment on this post letting me know what you are doing right now in your life to live your dream? If you aren't living your dream, what's holding you back?
For an additional entry, head over to the Tate's Bake Shop Facebook Page and become a fan. Once you've done that, return to this post and leave a comment letting me know that you are a Tate's Bake Shop fan.
The giveaway will end at midnight on Wednesday, December 15th. At that time, a winner will be chosen at random and notified.
Tate's Bake Shop is also offering Dine & Dish readers a 10% discount on any purchase from now through December 31st. To redeem the discount, use the code "cookie" at checkout.