I love cruising because you can be as active or as low key as you want. Here are a few of my favorite places to relax on a Princess Cruise!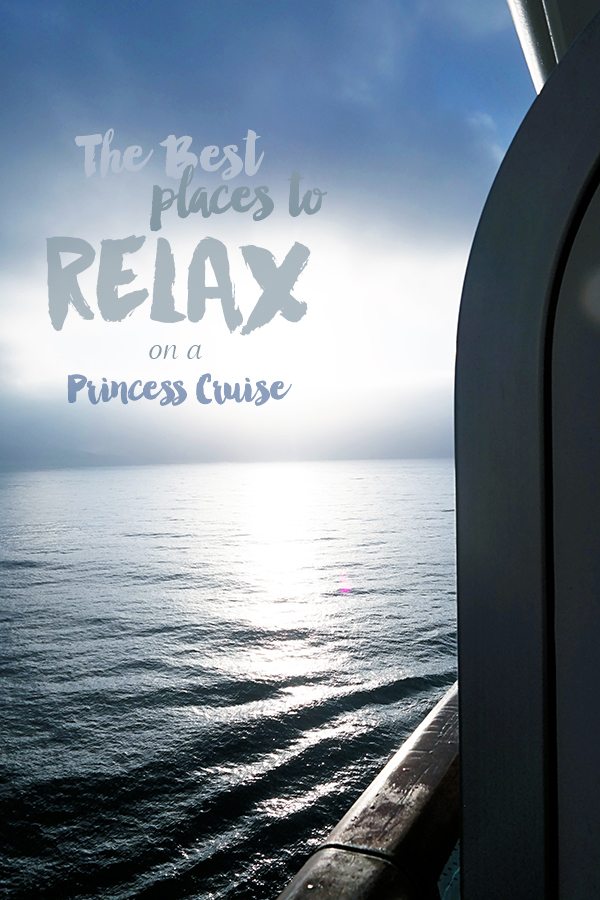 Sixteen years ago this week, my husband and I took our very first cruise. It was an incredible experience and one that got us hooked on cruising immediately. All these many years, and 6 cruises in the books, we still believe that cruising is the BEST way to vacation!
I love so many things about cruising, but one of the things I love most is you can tailor your cruise to your specific needs. For me, when I vacation, I want the #1 thing to happen is to return to regular life completely relaxed. There are plenty of options on the boat for people who want to be active and on the go, but for me, find me a cozy spot, a good book, and some time to chill and I'm happy!
My most recent cruise experience was aboard the Ruby Princess cruise ship, where I found plenty of places to relax and unwind. My only wish is that I had more time to relax, as this was a shorter cruise than normal. Either way, in case you are like me, and want a super relaxing cruise experience, I thought I'd share my favorite places to relax aboard a Princess Cruise! There are plenty of them!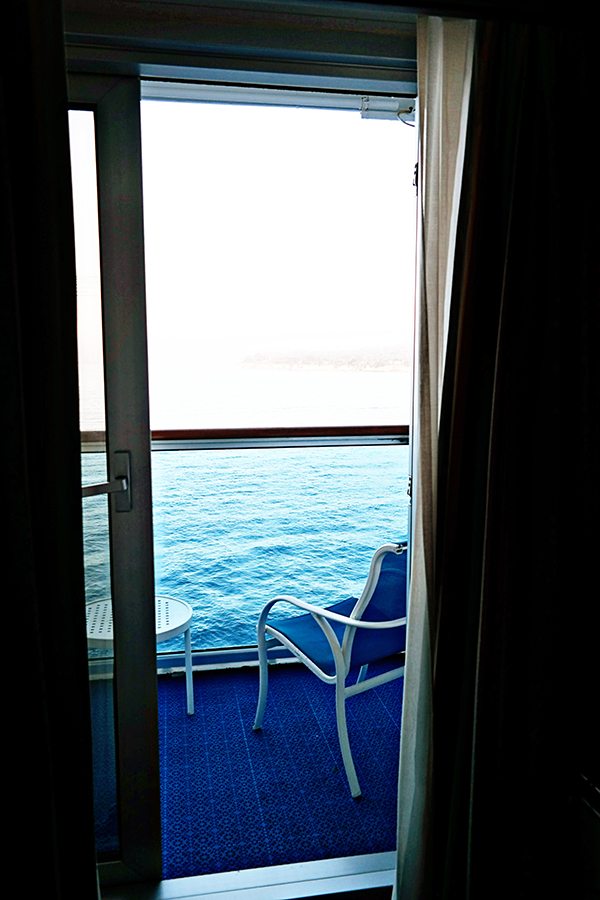 My absolute favorite place to relax on a cruise is right off of my stateroom on a private balcony. If you are wondering if getting a cabin with a private balcony is worth the extra price, trust me, it is. We discovered the joy of a private balcony on our second cruise and I'll never go back to a non-balcony stateroom.
The balcony is perfect for eating breakfast in your robe, reading books, stepping outside to take in the scenery, etc. It is the ideal space for full on relaxation mode and also my happy place!
If you are looking for a little sun and fun while you relax, head up to the top of the ship and take advantage of relaxing under the sky and by the pools. The giant movie screen shows first run movies, concerts and sporting events all day long. Then, at night you can put your PJ's on and head back out to catch Movies Under the Stars, with milk, warm cookies and popcorn!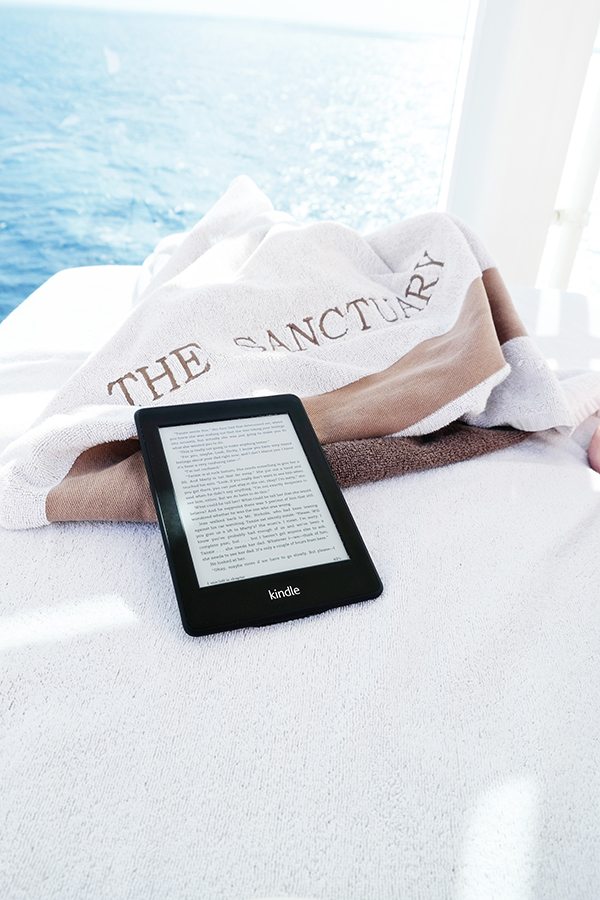 I've written about The Sanctuary experience once before, and still stand by that it is one of the most relaxing ways to spend an afternoon. In addition, a visit to the Lotus Spa for a hot stone massage or The Enclave for a few hours of soothing rest and relaxation can't be beat. If relaxation is your end goal, don't leave a Princess Cruise ship without making a spa or Enclave appointment!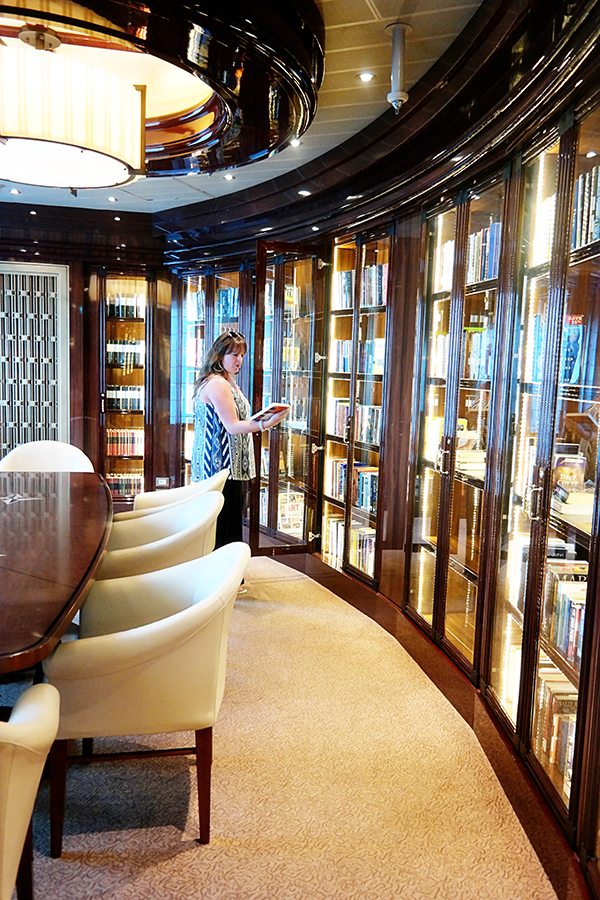 This last recommendation for my favorite space to relax on a Princess Cruise might seem a little odd…but the library on board each ship is so calm and peaceful – and there's hardly ever anyone else in there! Especially when traveling with a big group, it's sometimes nice to find a little space of complete solitude to be alone, and the library is the perfect place to do that. Packed with books, board games and more, the library is my little hidden secret on board (Shhhh…don't tell anyone).
I hope you enjoyed my tour places to relax on a Princess Cruise! I wish I could teleport myself back there right now..how nice would it be to enjoy relaxing on a cruise during the hustle and bustle of the holiday season? Ahhhhh…take me away!
Disclosure: I was so honored to be a guest of Princess Cruise Lines on a recent Coastal California cruise. All opinions expressed are my own.