(Above Video courtesy of Dole)
Last month I had the opportunity to head out to Monterey, California to spend time with some key people from Dole Fresh Vegetables as part of the Dole Salad Bloggers Summit. As is the case with many blogging trips, I was surrounded by some very talented and genuine bloggers.
Joining me at the Dole Salad Bloggers Summit was – Shaina, Shanna, Kathy, Romy, Debra, Cheryl, Jaden, Maggy, Dana and Brooke. We had such a fun time together. As much as I'd love to talk about these fab bloggers….
…and the incredibly beautiful city of Monterey, California…
…and the food, the wonderful glorious food…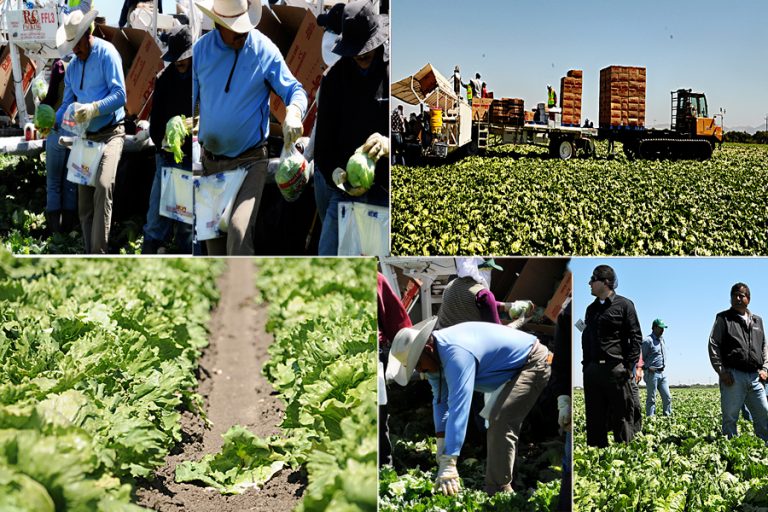 …I want to get to the heart and soul of this trip, which was Dole. We were wined and dined and treated extremely well on our trip to Monterey, but you know what? The part of this trip that has stuck with me and will stick with me for a long time to come was standing out in the middle of an iceberg lettuce field, surrounded by row after row of perfectly maintained lettuce. I watched the step by step process as the workers in the field gently pulled the lettuce from the ground, removed any damaged leaves, bagged it and put it into the box which was then taken out on a truck to head to our grocery store shelves. To our grocery store shelves! Straight from that field in Monterey, California.
We all know that Dole is a big household name, but what I discovered on this visit was that Dole is not "corporate". They have partnered with small family farmers all over the region to grow the freshest vegetables possible. The employees at Dole are passionate about their product, the workers in the field are treated well and have a legacy of tenure and the farmers take great pride in the vegetables they grow. Beyond picking up salad from the grocery store, I honestly never thought much about what it takes to get the lettuce to our kitchen table. As a family who has salad on our table almost every night, I am thankful that Dole has opened my eyes to the story behind what nourishes our bodies each and every day.
For an inside peek at our trip, make sure to check out the video Dole put together above. I want to give special thanks to The Clement Monterey for the spectacular service and beautiful accommodations, The Sardine Factory and Le Bicyclette restaurants for the unforgettable food and for the team at Dole for the hospitality and experience.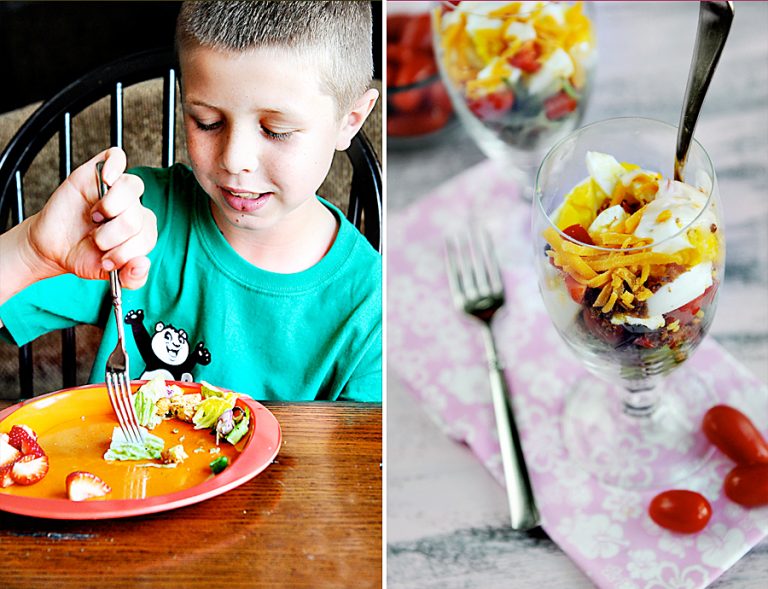 Thanks to Dole, it is easy for our family to enjoy salad on a regular basis. I don't know about you, but I know we wouldn't eat as much salad as we do if it weren't for Dole's bagged lettuce and salad kits. Whether we are eating it straight out of the bag or sprucing it up with something a little fancier, Dole has been and will be a big part of helping our family to eat our veggies!
For the picture above I spruced up a package of Dole Spring Mix lettuce by adding a few delicious ingredients. In individual parfait glasses layer the following: Spring Mix Lettuce, halved cherry tomatoes, crumbled bacon, diced hard boiled eggs and shredded cheddar cheese. Top with a drizzle of creamy ranch dressing. Make sure to leave a little room at the top for "tossing" to mix up the salad and added ingredients. Enjoy!
Dole sponsored my travel and accommodations, however all opinions expressed within this post are my own. Thanks to Cheryl from TidyMom for the use of some of the blogger pictures!