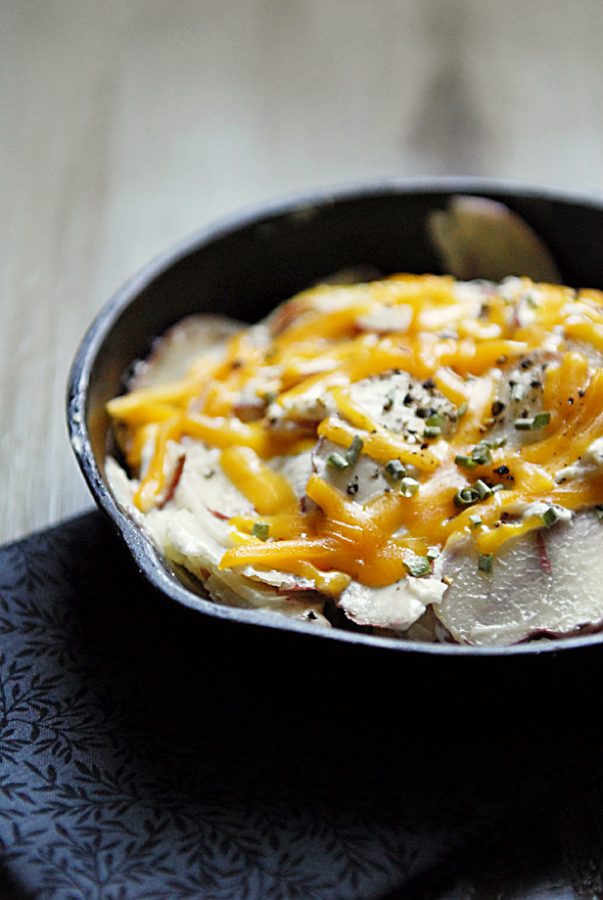 I've had such a great time preparing for Easter with Breakstone's sour cream and Better Homes and Gardens. The tablescape is ready, the Pepper Crusted Pork Loin with Sour Cream and Onion Sauce has been tried and tested and we have our normal Easter traditions planned out for the weekend.
When I was little, I remember my parents having a big group of people from our church out to our farm on Easter morning for an outdoor sunrise service. I'm sure I complained about getting up at the crack of dawn back then, but looking back, it seems like a perfect way to start Easter Sunday, don't you think?
I've been following the traditions you've left over at the Breakstone's sour cream and Better Homes and Gardens site. Remember, you can enter into the giveaway for the $2500 Grand Prize by taking one minute to share your Easter traditions. Some of my favorites have been:
Krystal from Tampa, Florida wrote: "Family beach day with Easter egg hunt in the sand."
Donna from Walnut Grove, MO "Church, family dinner and egg hunt"
Tommy from Lonoke, Arkansas "Spend as much time with family and friends as possible."
However you choose to spend your Easter holiday, I hope you will get to spend it with friends and family. Check out some of the delicious recipes over at the Breakstone's sour cream site and don't forget to enter to win the fabulous $2500 Grand Prize giveaway!
I've been talking all about the main dish but have failed to mention what side dish I think we are going to try. I noticed this recipe for Breakstone's Creamy Potatoes over on their site and it will definitely be making an appearance on our Easter dinner table! Click on over for the recipe!

Disclosure:  This is a sponsored post for Breakstone's Sour Cream.  All ideas, thoughts, experiences, photos are my own.