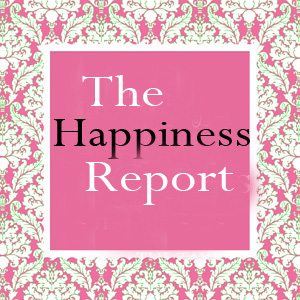 Wow – what a week! Last weekend, my husband and I took our kids to Iowa to spend the week with Grandma and Grandpa. When we arrived home, I collapsed into bed only to be jarred awake a few minutes later by the phone ringing. It was one of my sisters and she told me I needed to get to the Emergency Room ASAP… our brother was not doing well and things weren't looking good.
I arrived at the ER to discover my brother in a horrible state. He was hallucinating, dehydrated, extremely weak and his chest sounded like a fish tank gurgling along. His oxygen level was very low and he was in tremendous pain. To make matters worse, he was nauseous from the chemo he had earlier in the week and he couldn't throw up because the tumor was blocking his esophagus. He also had pneumonia in both lungs, but couldn't clear his chest because of the tumor blocking his esophagus. Can you imagine how horrible that would feel?
I watched helplessly as my sister-in-law dealt with the "do not resuscitate" orders… nurses came in and out just trying to keep him comfortable. It was one year to the day that my friend Ann lost her battle with cancer. I was cursing cancer and hating what this disease had done so quickly to my brother.
I ended up staying the night with him at the hospital. I had to leave for a short business trip to Chicago the next morning and as I gave him a hug and kiss goodbye, I honestly was fearful that this would be the last time I saw him alive.
Our friends here at home and those of you who heard the news online committed to praying relentlessly for him, his doctors and his family. I'm excited to tell you that those prayers have worked…my brother has taken an unbelievable turn for the better, thanks to your prayers and the innovation of a great doctor who has apparently gone through something similar with his own family recently.
It was discovered that the tumor had punctured a hole in my brothers trachea and esophagus causing everything from his feeding tube and other fluids to leak out into his lungs and body cavity. The doctor decided to perform surgery to put a stint in his esophagus and it worked! He came out of surgery and is now able to eat, drink, cough, breathe again. After seeing him on Sunday and then visiting him again today, I can't believe the improvement in just these few short days.
His prognosis is still the same… he's not going to be with us all that much longer, but we are thankful that we have awhile longer to have him in our life.
So, today's happiness project is a long story but boils down to one thing. I'm thankful to have my brother alive. Actually, make that two things… I'm thankful for your prayers as well. I've received so many kind emails, phone calls, tweets, facebook messages from all of you. Thank you so much for keeping our family in your thoughts. It is so appreciated.