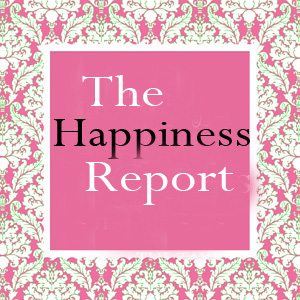 It seems kind of wrong to be posting about happiness today. The tragedy and devastation going on in Japan is so sad. I've found it hard to tear myself away from the news and worrying about those people still searching for their loved ones. I can't even fathom what they are going through, and I find myself glued to the news updates, hoping for some glimpse of a happy ending for at least some of the people over in Japan.
With that being said, if you are anything like me and get pulled into news stories so deeply that it effects your overall being, then maybe a little reminder of happiness is in order. What do you think?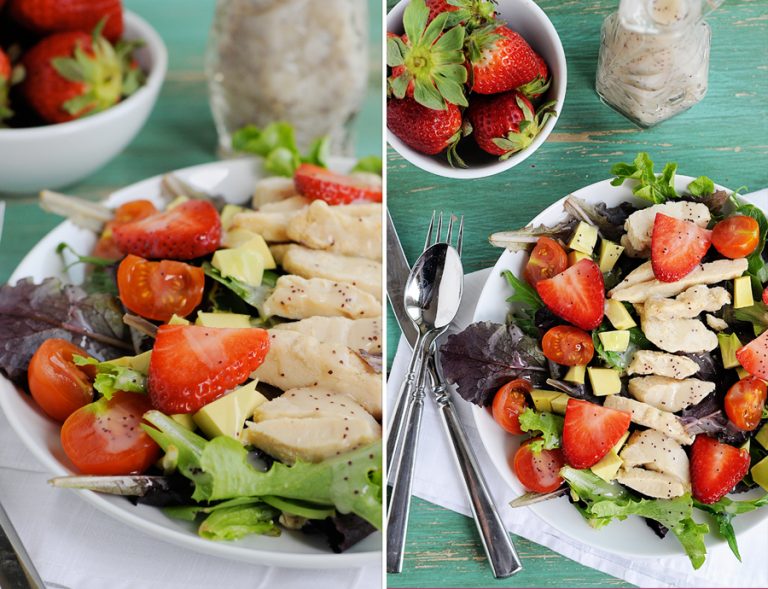 To start off my Happiness Report, I have to say as much as I love soup, I am more than happy to see salad weather finally approaching us! Sun, longer days, fresh fruits and veggies are just around the corner and I can't wait!

Another thing that made me smile in a big way happened this week. I have been blogging for close to 4 1/2 years and for the first time in Dine & Dish history, my husband made a comment on my blog! Something about the Being Irish post and sharing his Grasshopper cocktail recipe made him feel compelled to come out of the woodwork and make an appearance.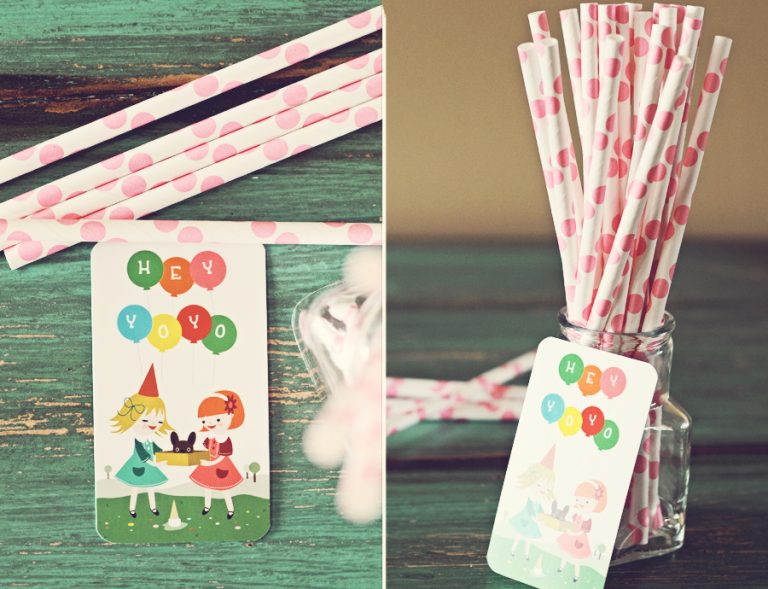 I bought these cute pink polka dot straws and some other products from an Etsy store called Hey YoYo. All of the products they have at Hey YoYo are smile inducing. From colorful polka dot straws to fun cupcake liners… even her business cards bring a smile to my face! If you love fun and whimsy, you'll have to check out the Hey YoYo Etsy store.
Photo courtesy of Beth from the blog OMG! Yummy
Earlier this week on Twitter and Facebook, I asked some of you to share your favorite posts you wrote or pictures you took in the month of February. In return, I received links from many of you that really made me smile. One such post that stood out to me was a post by Beth from the blog OMG! Yummy. Beth's post starts out with this picture of her Grandma and then goes on to talk about her Grandma's Bubula recipe. It makes me happy to read about how food can evoke such strong memories in people. Beth went on to tell me that her sweet Grandma lived to be 100, and if this picture weren't cropped you would see her holding her great-granddaughter, causing her to smile that precious smile.  I told Beth that I think I'm going to print out this picture of her Grandma and hang it up where I can see it everyday. How can you be grumpy when you see a sweet smile like that each day?
Reading your favorite posts from last month made me happy to. If you didn't get the chance to share your favorite blog post or photograph from February, please share the link in the comments below. I'll make sure to head over to take a look and comment.
Here's to a happy week for all! Best wishes.