Here's an overview of how I've implemented The Miracle Morning by Hal Elrod into my life and the tools I've used to help me succeed.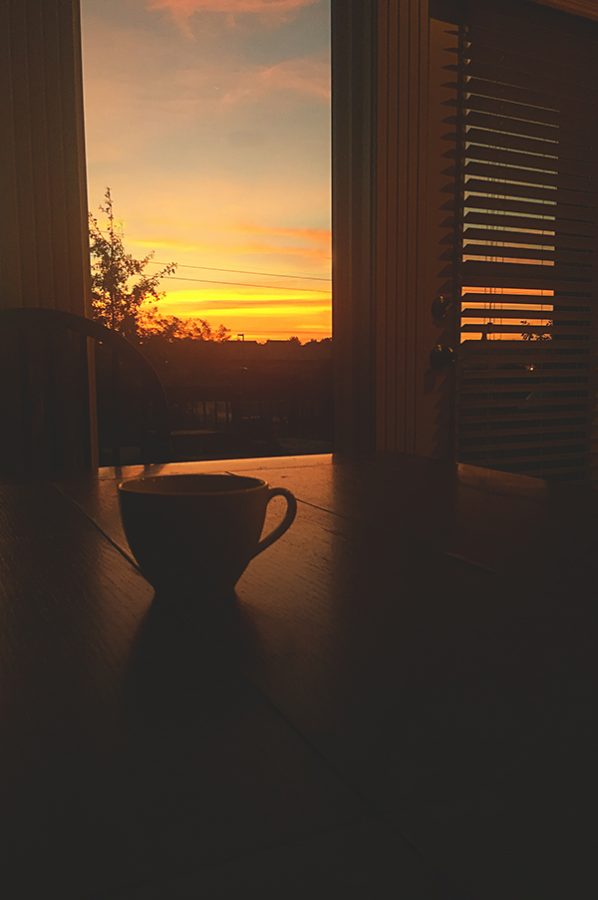 Have you all heard of The Miracle Morning by Hal Elrod? I first learned about this book when I began Bullet Journaling last year, but it took me this long to get on board, read the book and actually implement what I've learned.
About The Miracle Morning Based on the premise that how you start your day largely determines the quality of your day, your work, and your life, The Miracle Morning gives you the ultimate morning ritual and teaches night owls how to beat the snooze button, even if you've never been a morning person.
I've only been practicing The Miracle Morning for a few weeks now, so I'm no expert, but it really has been transformative for me. I've always been somewhat of a morning person, and have known for years that when I wake up before my kids, get ready and have some time to myself, my day is considerably better than when our morning routines coincide.
Over the past few weeks I've discovered some tools that have really helped me to succeed with my Miracle Mornings. I thought I'd share those tools with you, so if you try it, you'll have an upper hand from the get go. But first, let me tell you what my personal Miracle Morning looks like: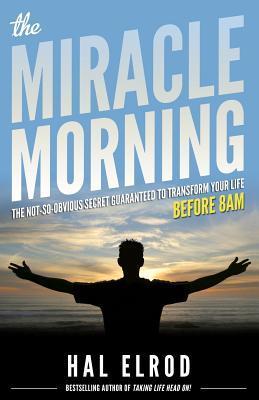 Hal's system is based on something called S.A.V.E.R.S (Silence, Affirmations, Visualization, Exercise, Reading, Scribing/Journaling). I get up way early because I want to have my SAVERS done and be showered and mostly ready for the day by the time my kids start getting up at 6:15am. It's early, but very doable if I remember to go to bed by 9 or 9:30pm. (Update 2018 – I have sense changed this to 5:30, because my kids need me less in the morning!)
4:15am Alarm goes off and I eagerly hop out of bed, brush my teeth, wash my face, etc.
4:20am Prep for the morning…start my essential oil diffuser, get my books and pens ready and make tea
4:25am Begin Miracle Morning with silence. I do guided meditation instead of silence.
4:37am Affirmations – I do this for a couple of minutes. It's still really strange and uncomfortable to me, but I'm getting better at it.
4:40am Visualization – I've always been a huge believer in visualization and the law of attraction. During this time I go over my vision board, add anything to it I want to add, and spend some time sending out positive thoughts to the universe.
4:45pm Reading – I've always been hesitant to read self help books, but since doing The Miracle Morning, I've been plowing through personal and professional development books like crazy. Besides The Miracle Morning, I've recently read The Power of Habit, Big Magic, Write it Down Make it Happen, and Love Warrior. I'm only reading self help books during my SAVERS reading time – I'll save the fiction for other parts of the day. (I'll write a separate recommendation/review post regarding these books). (I sometimes go over the ten minutes and have to force myself to stop reading!)
4:55am Scribing/Journaling/Writing – During this time I update my bullet journal, write a list of things I'm grateful for, and then do free writing in a journal, usually with a writing prompt. I'm getting a lot of ideas from the book 642 Things to Write About. This is all about pen to paper time…no computers.
5:10am Exercise – This usually includes time on the treadmill or doing one of my yoga workouts. Nothing super strenuous, but just something to get my blood flowing.
5:30am Complete my Miracle Morning, shower and get ready for the day feeling awake, alive and grateful!
Now I thought I'd share a couple of the tools that have helped me to succeed so far with my Miracle Morning.
Tools Helping Me Succeed with The Miracle Morning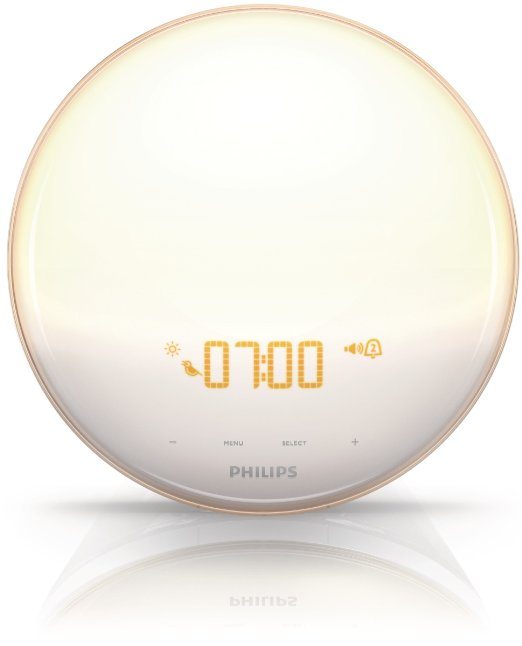 The Phillips Wake Up Light – this is the best "alarm" clock I've ever used. Basically, the Phillips Wake Up Light wakes you up with a soft light that simulates the sunrise. I was skeptical it would wake me up, but it not only wakes me up, it does so peacefully. I hate being jarred awake by a buzzer or waking up to a song I get sick of after awhile. The Phillips Wake Up Light is a gentle way to wake up, perfect for your Miracle Morning!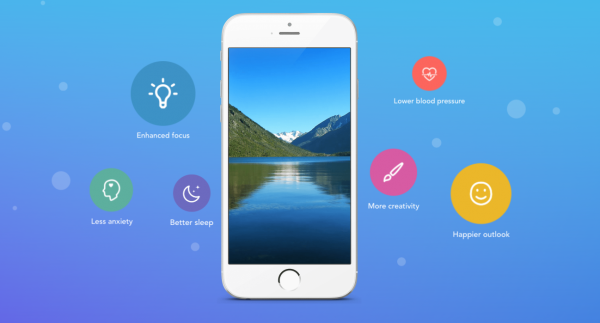 The Calm App – This is the app I use for guided meditation and I absolutely LOVE it. I loved it so much I went ahead and purchased a subscription for a year (It has a free introductory version, but then a more advanced version is a small fee). If you struggle with meditation like I do, give The Calm App a try. You'll love it!
30/30 App – This app is the perfect task manager for The Miracle Morning (and other things as well). I've written about the 30/30 App before and how I use it for work, but I absolutely love how useful it is in keeping me distraction free and on task during my miracle morning. The best thing, it's free!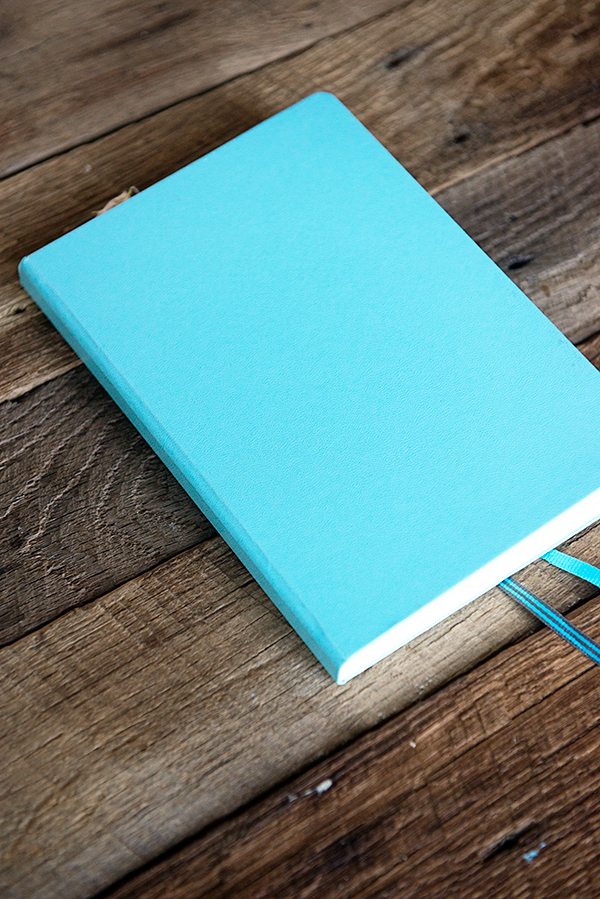 My Bullet Journal – My bullet journal and the Leuchtturm notebook continues to be my absolute favorite planner/journal/way to keep my thoughts in order tool! You can find my post about Bullet Journaling, including a video walk through, on this blog post from earlier this year.
And finally, I would know half of what I know about The Miracle Morning without actually reading Hal Elrod's book. I highly recommend reading it if you are interested in transforming your life by making mornings your most productive time.
OK friends, that's it for day 2 of NaBloPoMo! Please, if you have any questions about the tools I use during my Miracle Morning or questions about the thoughts behind it at all, let me know. I'm happy to answer whatever questions you might have. Thanks for reading!