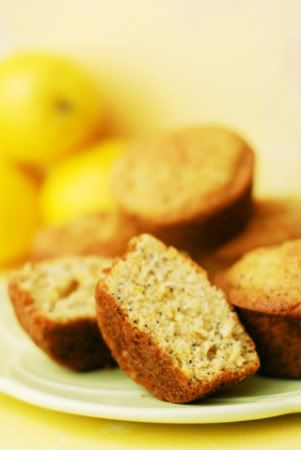 We lost a friend to cancer yesterday afternoon. Crissy was the wife of one of my husbands high school best friends. She had a daughter, Gracie, six years ago and then found out just shortly after that she had cancer. Cancer has been a part of her life since then. Crissy fought a very valiant fight… always keeping things real and soldiering on.
Tonight, as I reflect on Crissy and her life, I cannot help but think what power cancer has over people. The power of cancer is a scary thing.
Cancer has the power to make a woman who is full of life… outgoing, boisterous, and funny… lose all of her external spark and vibrance.
Cancer can make a mother, who knows that her time is short and fearing the memory of her will be lost, plead with people around her to "No matter what, please let Gracie know I was a great mom and I loved her very much."
Cancer has the power to make a man throw out the notion that showing emotion is not acceptable. Distraught at the thought of life without his partner, cancer has the power to make a man overcome with the desire to make things better and to wish that he could do anything to turn back time. A widower at the age of 34, cancer has the power to make us all realize how truly unfair life can be.
Cancer has the power to make a husband cling to his wife. After spending time and being witness to what his friend is going through, cancer has the power to make a husband plead with his wife "no matter what happens, please don't die before me." Cancer makes us realize how lost we would be without one another.
Cancer has the power to make a precious six year old girl, who has never known her mom without cancer, be forced with the harsh reality that this time it is different. Mommy won't be coming home with you tonight to tuck you in and dry your tears.
Cancer has the power to bring people together, to fight for the cause and to hopefully bring a cure home soon. Like the LiveSTRONG day A Taste of Yellow Event, hosted by winosandfoodies…I can guarantee the food blogging community will do their part to raise the awareness of the devastation and power of cancer.
I know that Crissy is now a spunky, beautiful angel, lighting up heaven's gates. Crissy will be missed by all who knew her, and will be remembered for her strength, smile, character and most of all… the impact she made on her daughters life in the short amount of time.
Lemon Poppyseed Muffins
Perfect breakfast for at home or on the go.
Ingredients
1/2

cup

sweet creamy butter

softened

2/3

cup

sugar

2

large eggs

separated

1 1/3

cups

flour

1

teaspoon

baking powder

1/2

teaspoon

baking soda

2

tablespoons

poppy seeds

2

grated lemons

zest of

1/4

teaspoon

salt

1/2

cup

buttermilk or plain yogurt

2

tablespoons

lemon juice

1

teaspoon

vanilla
Instructions
Preheat oven to 350°F Coat muffin tin with nonstick cooking spray.

In a large bowl, cream the butter and sugar until fluffy.

Add the egg yolks, one at a time.

Beat well after each.

In a separate bowl, stir together the dry ingredients, poppy seeds, and lemon zest.

With the mixer on low speed, add the dry ingredients to the creamed mixture, alternating two times with the buttermilk, then lemon juice, and then vanilla.

Beat just until smooth.

In another bowl, beat the egg whites until soft peaks form.

Gently fold them into the muffin batter until blended.

Spoon the batter into the prepared pan, 3/4-full.

Bake at 350°F for 20-25 minutes or until a toothpick inserted in the center comes out clean.

Cool for 5 minutes before removing to cool completely.

I sometimes sprinkle the muffin mixture with sugar prior to putting in the oven just to add a little extra sweetness.
Notes
45 min | 20 min prep | SERVES 10 -12