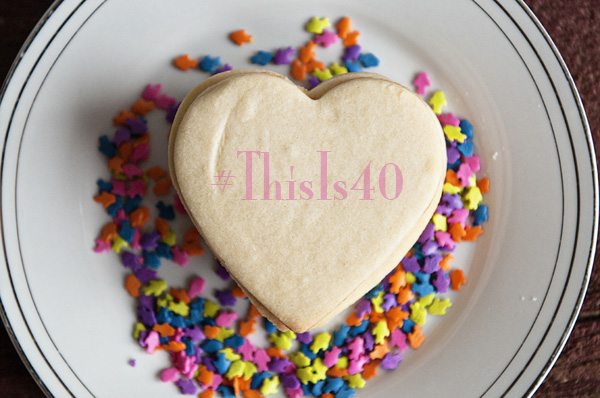 Hi there! Thank you all so much for the kind comments on my #ThisIs40 introduction post last week. I'm so glad it's going to be a feature you all are interested in! It gives me a great creative outlet to share one of my passions, so I really appreciate your kind comments.
Now, without further ado, here's week 2 of my #ThisIs40 photography project. Enjoy!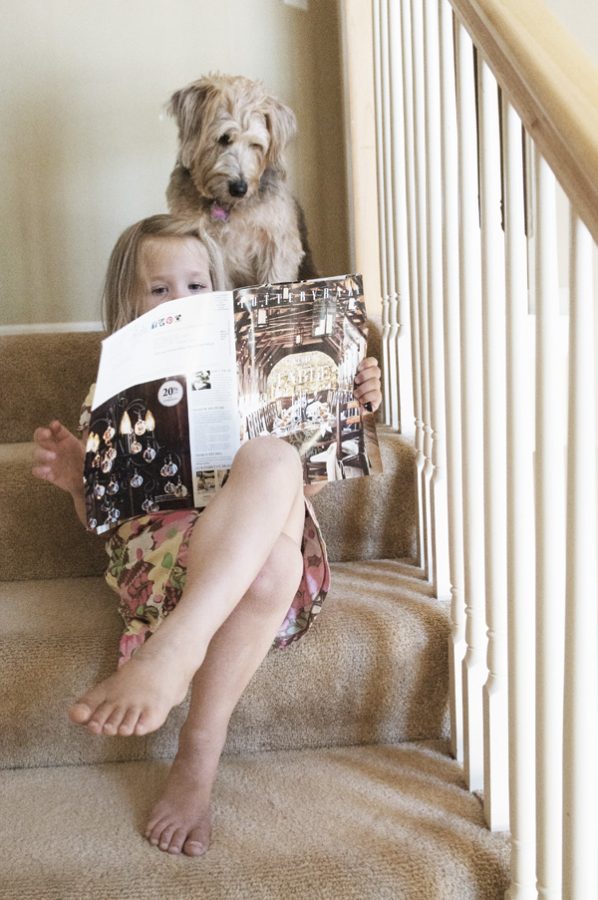 October 13th: I love this picture of Meg and Leah looking over the latest issue of Pottery Barn Catalog!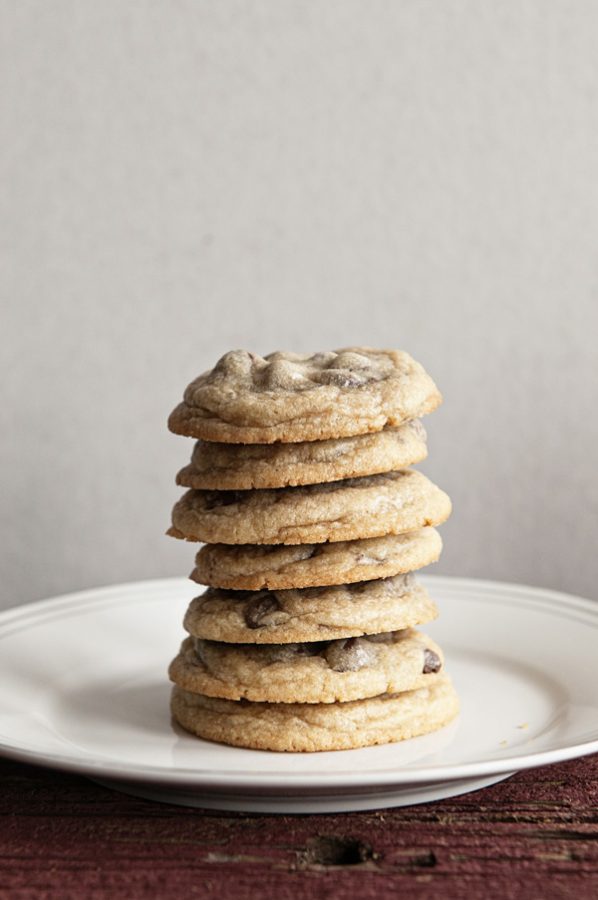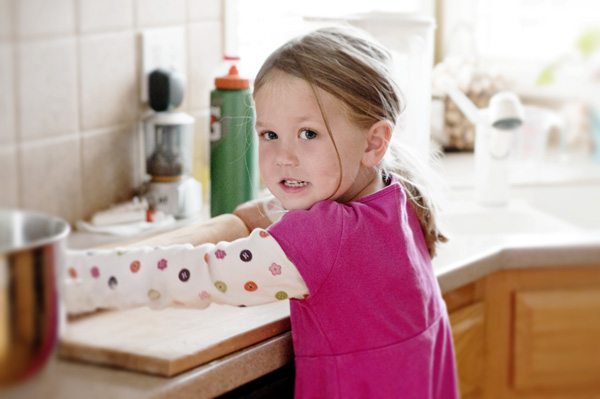 October 14th: I had to make all different kinds of cookies today for a client photo shoot… the chocolate chip cookies were absolute perfection! Leah also got in on the action and helped me roll out the sugar cookie dough before cutting it into shapes.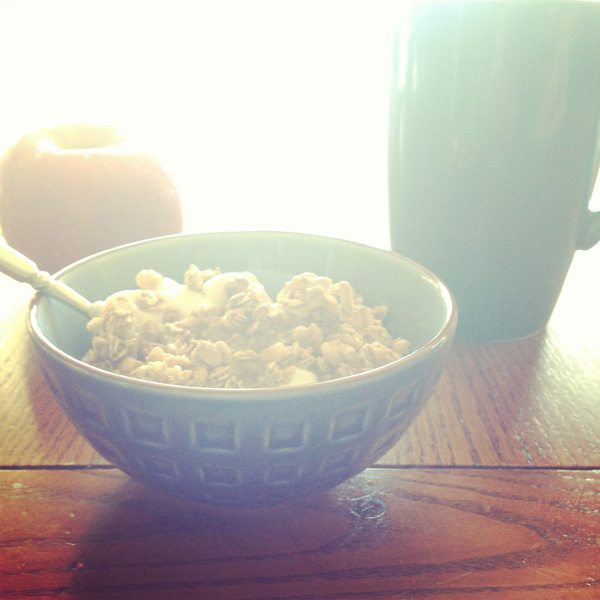 October 15th: This is one of my new favorite breakfasts…Chobani Vanilla Yogurt, Cascadian Farm granola, a few blueberries, a drizzle of honey and a spoon of chia seeds. I had something similar at the #BBRetreat I went to and it was so good!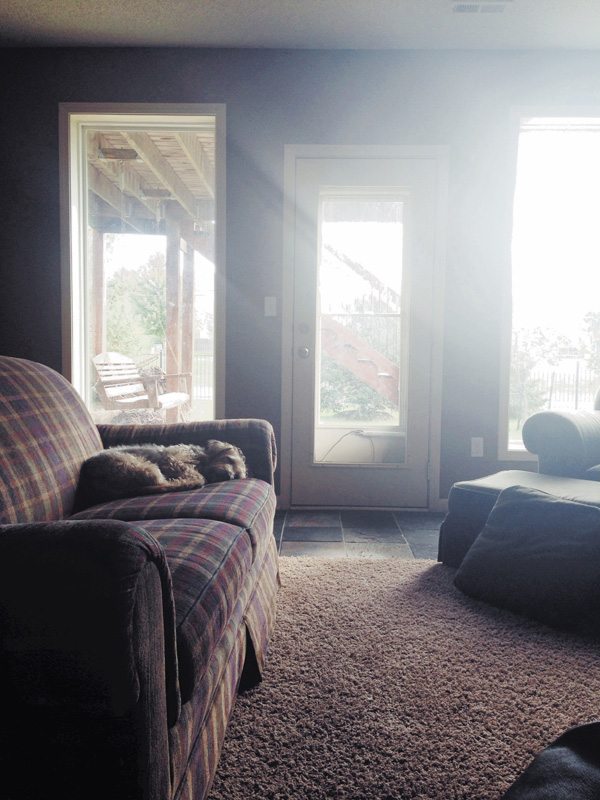 October 16th: Meg has pretty much been glued to my side since I returned from my 40th birthday trip! Today I had planned on taking my office on the road to Starbucks, but Meg gave me those "please don't leave me eyes." I decided to stay home and instead of working in my office, went down to the basement for a change of scenery. I have no idea why I stayed for Meg because she pretty much curled up on the couch and slept the entire day away!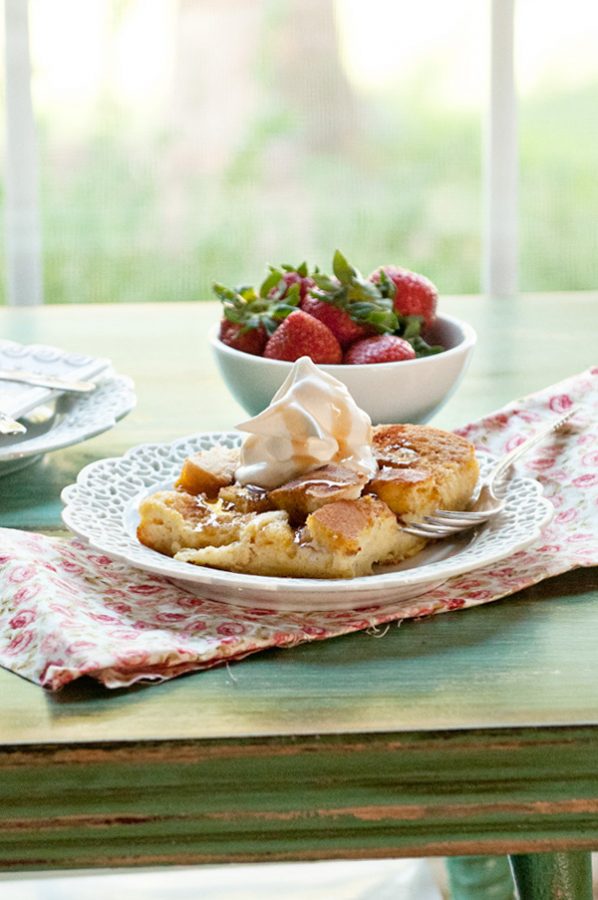 October 17th: I love taking food photos…and photographing this French Toast Casserole (recipe coming soon) was no exception!
October 18th: I had so much anxiety about doing the half marathon this weekend and kept questioning why I agreed to my cousin I would do it. In fact, the night before at the expo, I thought this sticker was so perfect!
October 19th: You guys… I did it!!! I made it the entire 13.1 miles. I wasn't dead last. I took tons of pictures along the way and I may have teared up crossing the finish line when realizing what I had just accomplished hit me. I am really sore today, but have some crazy kind of talk going around in my head that I might do it again. Maybe. I think I'll share some of the details about the race in a post, if you want me to. Thoughts?
And, that is it for this week!! Thanks again for being here. Remember, for pictures that may not make the cut for my #ThisIs40 posts, you can always follow me on Instagram!