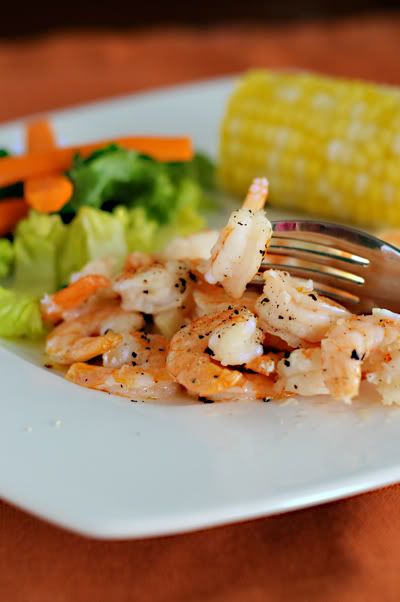 At the "conference you all are probably tired of hearing about" last weekend, I had the most wonderful opportunity to spend the evening with 25 awesome and well respected food bloggers. It may sound cheesy to some, but that had to have been one of the best parts of the the entire weekend for me. As a food blogger, I often get strange looks from people I know when they first, find out that I blog, and second, find out what I blog about. "You blog about food?? Really??" In this room of women, I did not have to justify what I do, or how strange my hobby might be. We all "got it". We shared info, recipes, tips, frustrations and funnies that really, only other food bloggers would appreciate.
We met at a well known restaurant in Chicago called "Greek Islands". As we all sat together chatting, a rustling began to happen in the room. All of a sudden, most of the women stood up, armed with their cameras, and began clicking away like a mass of paparazzi. I, along with other patrons in the restaurant, all looked perplexed…did Brad and Angelina just walk into the restaurant? Maybe it was Oprah? Craning my neck to see what all the excitement was about, I had to let out a chuckle when it all became clear. Coming near our tables were several of Greek Islands finest, armed with – you guessed it – our first course!
Yes, those of us who food blog may be a bit strange to those of you who just don't get it, but I have never felt more at ease with a group in my life. For those of you who do "get it" and love the art of food blogging and food photography, I have a new event that is taking place over at Culinary Snapshot called "Through My Lens". Check it out and I hope you'll participate!
Did I mention that I met Paula Deen at "the conference that you are probably tired of hearing about?" While she was chatting with all of us, she mentioned a recipe from one of her cookbooks called Black Pepper Shrimp. It sounded so good, I had to make it as soon as I got home! I didn't have any shelled shrimp. I am sure that would make the recipe all the better, but it was great with what I did have.
For a list of the wonderful food bloggers who I met at the Greek Islands dinner, please jump down below the recipe.
Black Pepper Shrimp, from Paula Deen
20 min | 10 min prep
SERVES 6
Preheat oven to 450°F.

Rinse and drain shrimp and place in shallow baking pan.

Melt the butter in a small saucepan.

Add the garlic and sauté for 3 to 4 minutes.

Pour the garlic butter mixture over shrimp and toss to coat.

Sprinkle about half the pepper over shrimp until they are well covered.

Remember–don't be afraid!

Bake until pink (about 5 minutes).

Turn shrimp over sprinkle with remaining pepper and bake a few minutes longer.
Lydia from The Perfect Pantry, Kalyn from Kalyn's Kitchen, Elise from Simply Recipes, Kathy from Panini Happy, Kristen from Dine and Dish, Maris from n Good Taste, Cora from Cora Cooks, Deb from Lunch in a Box, Gudrun from Kitchen Gadget Girl, Jennifer from Savor the Thyme, Ree from Pioneer Woman Cooks, Jaden from Steamy Kitchen, Sandie from Inn Cuisine, Alanna from A Veggie Venture, Sara from Ms. Adventures in Italy, Kelly from Barbaric Gulp, Stephanie from Iron Stef, Stephanie from A Year of Crockpotting, Anne Marie from This Mama Cooks, Hetal and Anuja from Show Me the Curry, Roni from Green Lite Bites, Jayne from This Week for Dinner, Kim (and Roger) from the Building Blocks Show, and Krista from Londonelicious,