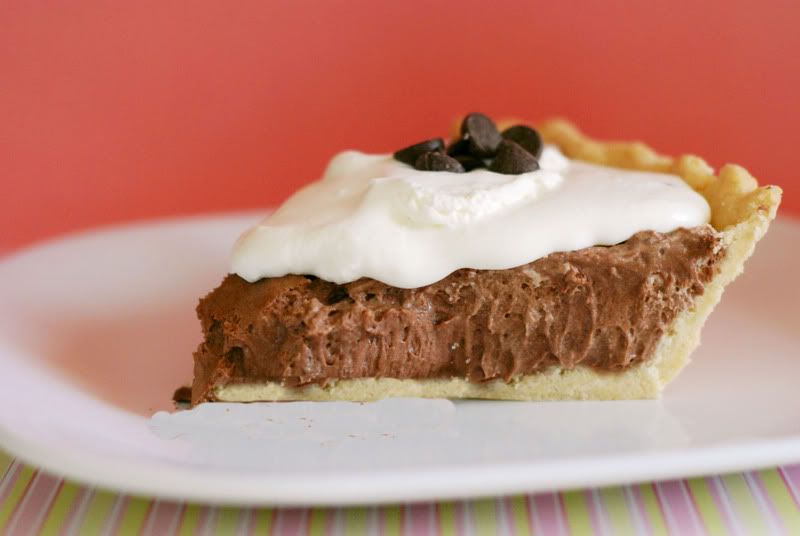 I feel almost silly writing out tips for bloggers… I am not nearly as accomplished at blogging as some of the people out there, but I get asked questions about it often, so I thought that in honor of the Adopt a Blogger event going on, I would throw my two cents into the ring.
First of all, let me introduce you to my new blogging friends… my adoptees are Yamiam and Jennie. I will most certainly be doing a more formal introduction later, but I at least wanted to get their links out there for all of you to visit – hint, hint!
Okay… on to my tips.
1) Blog Regularly. By regularly, I don't mean every, single day. That isn't necessary and could easily cause burnout if you put that kind of pressure on yourself. My suggestion would be to do 1-3 new posts each week. If you want people to keep coming back, you have to give them something new to come back to.
2)  Contact. Give your readers some way to contact you via email if they have questions, or as Deb over at Smitten Kitchen mentioned to me… give someone a way to contact you if they have a book deal for you!  Some of your readers may be too timid to leave a comment on your site directly but may feel more comfortable emailing you with questions. Have a "contact me" button, or something on your blog so that those individuals can easily get a hold of you.
3) Photos. We are foodies… we like recipes and details, but we LOVE photos. If you have access to a digital camera, try food photography on for size. Your photos don't have to be perfect! Just give us something to look at along with your post.,
4) Give and you shall receive. If you want people to visit your blog, you first have to visit the blogs of others. Don't spam other blogs with your information… just visit those blogs that interest you and leave genuine comments. You will be amazed at how many people will come and visit you based simply on a comment you might have left at someone else's blog.
5) Find your place…find your style. We are all unique and everyone has something different to bring to the table, so to speak. Don't try to copy someone else's style. Be yourself and blog about what comes naturally to you. If you stay true to who you are, eventually the whole blogging thing will come very easily for you!
6) Don't make visitors register. If you want people to leave comments on your blog, don't have a big registration process for them to go through. Do the standard Google, WordPress, Squarespace form, but don't make people fill out a private registration just so they can make a comment. Chances are, you will lose the interest of potential regular readers.
7) Participate. I know what you are thinking… hypocrite! I am the last person to talk about participating in blogging events. I used to do so regularly, but just haven't been able to do as much as I would like to lately. If you want to connect with others in the Food Blogging community one of the best ways to do so is by participating in the hundreds of blogger events that happen throughout the year. You can find a complete list of various happenings in the food blogging world as they are updated, here.
I hope this was helpful to some of you new blogger's getting started out there. Veterans…if you have any suggestions, feel free to leave them here. Later on I will compile them all (with credit to you) and make another post for our newbie blogger friends!
For suffering through my endless babbling, I will leave you this recipe for Fluffy Chocolate Silk Pie. This is a decadent, rich and delicious dessert from the February 2008 issue of Simple and Delicious magazine.
Fluffy Chocolate Silk Pie
Delicious silky pie to soothe your chocolate craving.
Ingredients
1

9 inch unbaked pastry shells

1

7 ounce jar marshmallow creme

1

cup

semi-sweet chocolate chips

1/4

cup

butter

cubed

2

ounces

unsweetened chocolate squares

2

tablespoons

strong brewed coffee

1

cup

heavy whipping cream

whipped

Topping

1

cup

heavy whipping cream

2

tablespoons

confectioners' sugar
Instructions
Line unpricked pastry shell with a double thickness of heavy duty foil. Bake at 450 degrees for 8 minutes. Remove foil; bake 5 minutes longer. Cool on a wire rack.

Meanwhile, in a heavy saucepan, combine the marshmallow creme, chocolate chips, butter, unsweetened chocolate and coffee; cook and stir over low heat until the chocolate is melted and the mixture is smooth. Cool. Fold in the whipped cream; pour into the crust. Let chill at least 3 hours before topping with whipped topping.

For topping, in a large mixing bowl, beat cream until it begins to thicken. Add confectioners' sugar; beat until stiff peaks form. Spread over chilled filling. Garnish with chocolate curls if desired.