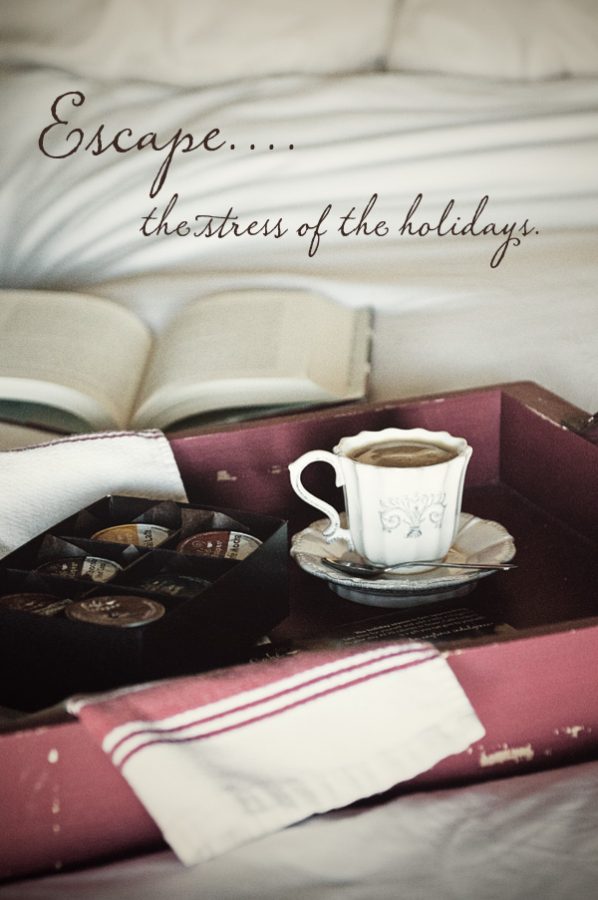 It's the most wonderful time of the year, right? Calendars are packed, to-do lists are long, and stress levels are high! I'm bound and determined to keep this holiday season as happy as possible, so I asked some Twitter friends to share their tips and rituals for escaping the stress of the holiday season.
Rituals and Tips to Escape Holiday Stress
One of my tips for staying sane is to carve out "me" time each day. I do that by sitting down to a cup of coffee. There is a reason coffee is hot… it's meant to be sipped and savored, not rushed. I use that 15 minutes in my day to get a grip on the day and it truly does work. (See the bottom of this post for a discount code for Cafe Escapes K-Cups!)
Maria from Two Peas and Their Pod recommends avoiding the malls, which I know is one thing I plan on doing! She says, "Avoid the malls. I hate the chaos and madness! Shop online, from local stores, or make homemade gifts!"
Jen from Savory Simple is right on the money when she says planning and organization are key. "Time management and spreading out tasks help me stay sane. For example, I make and roll out pie crust the day before. Don't do everything at once!" Theresa with The Craving Chronicles agrees… "Make as much as you can ahead of time! I make cookie dough, scoop out & flash freeze for ready-to-bake cookies."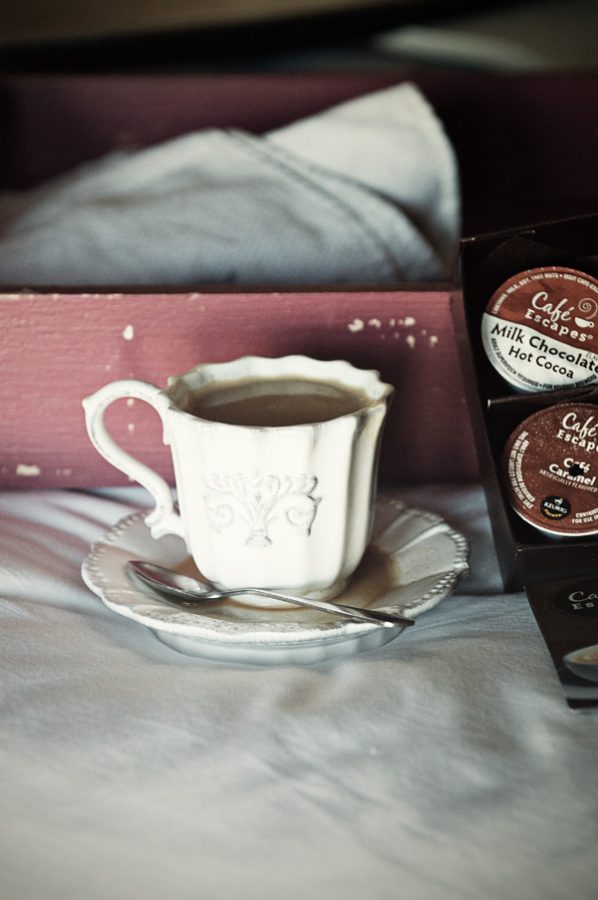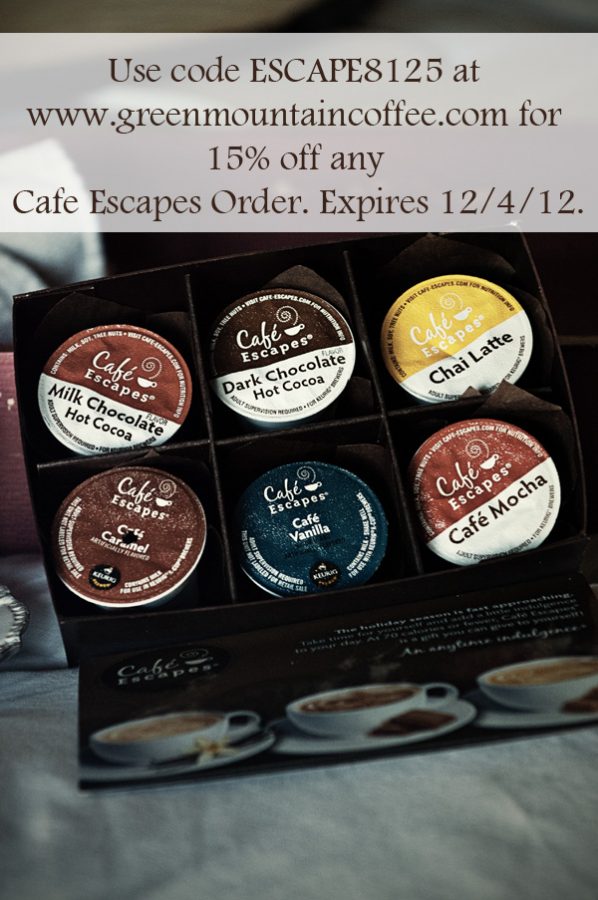 I hope these tips, and the gentle reminder to take time out for you, help you to keep stress at bay this holiday season.
Cafe Escapes wants to help you enjoy a little daily escape with their delicious line of Cafe Escapes K-Cup packs. Dine & Dish readers can enjoy an additional 15% off all Café Escapes® products when ordering through www.GreenMountainCoffee.com. Coupon code is valid until midnight on 12/4/2012.
Happy  holiday season to you all – I hope you find the time to escape the stress of the holidays!
Disclosure: I am honored to be a Green Mountain Coffee K-Cup Ambassador. All opinions expressed are my own!