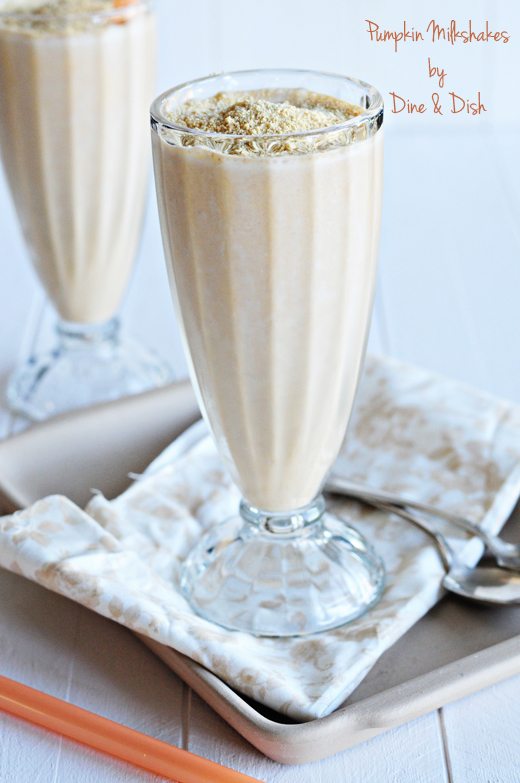 We are in a strange weather pattern here in Kansas City. In the morning, there is a slight chill in the air and I crave layers of clothing and warm cups of coffee. By the time afternoon rolls around, we're in the 80's and I'm tearing off my layers, cursing hormones for the flashes of overwhelming hotness that come over me and looking everywhere for something cold and tasty to cool me off. Yes, my friends, we are in between the seasons of summer and fall. I've decided to affectionately name the in-between "Tweasons".
Pumpkin is definitley a fall flavor, right? Ice cream, probably more of a summer treat (although my husband would argue this point). Merging the two seasons into a treat appropriate for the Tweason, I decided to use my new Blendtec Blender to whip up a Pumpkin Spice Milkshake. (Sidenote – don't forget to enter my Blendtec Blender giveaway!)
I'm going to let you in on a little secret to the most flavorful, perfect milkshake, ever. I add 2 Tablespoons of Jell-O instant pudding mix to each milkshake I make. I'm not sure why, but this addition adds such a wonderful, full flavor to milkshakes and gives them a truly great creaminess you can't get without it. Try it with the next milkshake you make… adjusting the flavors of pudding to whatever you think would go well with the flavor of milkshake you are making.
Are you experiencing the Tweasons where you are or are your feet firmly planted on one side or the other? I'm enjoying the lingering bit of summer but am honestly totally ready to jump head first into fall. Bring it on.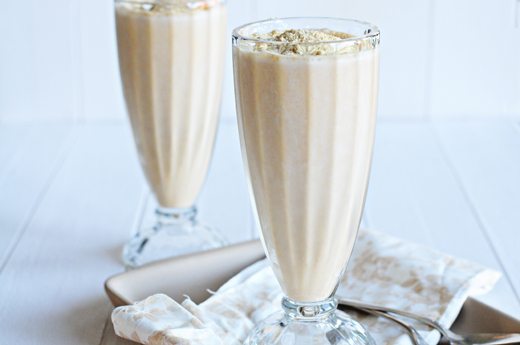 Pumpkin Spice Milkshakes
A thick and creamy shake with the fall flavors of pumpkin spice.
Ingredients
1/3

cup

pumpkin

½

cup

milk

1

teaspoon

vanilla extract

2

Tablespoons

Pumpkin Spice flavored Jell-O Instant Pudding mix

1

teaspoon

pumpkin pie spice

2

Tablespoons

brown sugar

2

cups

vanilla ice cream

1/3

cup

crushed Biscoff cookies for garnish
Instructions
Place everything but Biscoff cookie crumbs into your blender.

Secure the lid and blend on medium until everything is processed and the mixture is smooth.

Pour into tall glasses, topping each glass with crushed Biscoff cookies.