I've partnered with Reward Volunteers  to share this post about the 5 Reasons Why I Volunteer. Reward Volunteers is a site that allows volunteers to log their service hours and in return provides opportunities to win awesome rewards and prizes. Continue reading for more information.
In late 2015 I was in a state of personal dishevelment (I wrote about it here). All 4 of my kids were finally in school full time and I was struggling with many things in my life…my weight, my job, the amount of "stuff" I owned, the empty house and my overall feeling of dissatisfaction with everything. For a normally overall happy person, I was really, really unhappy and I wasn't quite sure what to do about it.
That same year, my son was going through confirmation at church, which required him to seek out and participate in a variety of community service activities. I found a local food kitchen that needed a few volunteers on a Saturday afternoon to "prep food". Jacob and my husband went and spent the day peeling carrots, chopping vegetables, washing dishes and more. My teenager came home a changed person. He was bubbling over with excitement about the day he spent with "Kenny" (the man in charge of the kitchen prep team) and the work the Kansas City Community Kitchen was doing. I thought to myself, "If volunteering has my teenager this excited then I really need to check it out!"
Thus began my real love for volunteering. I grew up volunteering and actually had been volunteering weekly teaching school of religion to middle schoolers and working with kids at our local elementary school, but there was something about serving the homeless and underprivileged in our city that really changed my life. Growing up in a fairly sheltered small town and living a life full of love and happiness and let's face it, privilege, I was shook to my core to see how inwardly selfish I had been to be dissatisfied with my life. I began volunteering once a week then upped that to twice a week and sometimes even three times a week because I knew that the work I was doing was of value and importance. I found purpose where I was least expecting it…inside a food kitchen in Kansas City Missouri.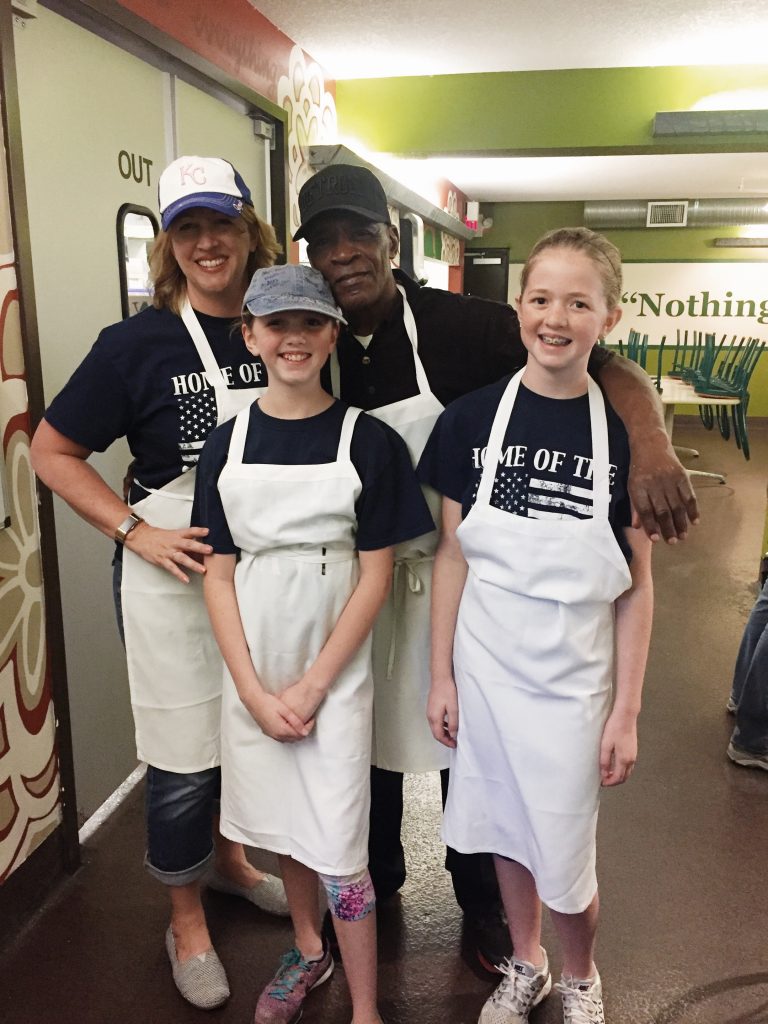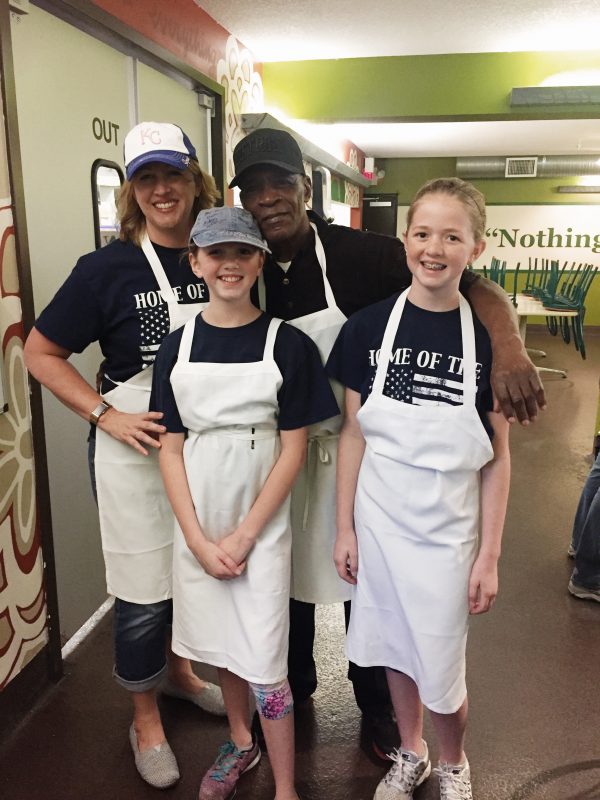 Yes, I devote a lot of time to volunteer work (and track that time with Reward Volunteers), but there's a good reason for that. One, I own my own business so I'm lucky enough to have the flexibility to create a schedule in which I can be gone during the day. In addition, I wanted to share with you the 5 main reasons why I choose to devote time to volunteer work.
The Top 5 Reasons Why I Volunteer
Make a Change. It's been tough to face the world these past couple of years, hasn't it? It seems like there is so much hate and violence and every time the news is turned on we're hearing about more terrible things. This can bring about feelings of overwhelming powerlessness. Many days I don't know how to change the world, but I know that by giving my time to those less fortunate than I and doing small acts of service I may not change the whole world, but I can change someones world. Including mine. I like to think that doing good has a domino effect and by making a difference in one persons life, I'm helping to change the world in my own little way.
Perspective. Remember my problems I listed off at the beginning of this story? My weight, my job, my house filled with "stuff"…well none of that has really changed. I still struggle daily with my weight. My job is in flux and I'm having a hard time deciding which direction to take things. My house is still cluttered and full of junk. But you know what? I don't really care anymore. Serving people who have significant problems and needs that are much greater than mine has given me the perspective I needed to have a deeper appreciation for what I do have. Every night when I lay my head on the pillow, I am filled with gratitude that my haves outweigh my have nots…yes, even those extra 20 pounds are a blessing.
Friendships. This week I returned to the food kitchen after taking the summer off to care for my kids. I was nervous to go back, but guest after guest after guest gave me hugs, welcoming me back, saying they missed me. And the truth is I missed them terribly! I've come to love the people we serve at the Kansas City Community Kitchen and I feel the same way about the people I serve with. Fellow volunteers have become close friends of mine. The friendships I've gained while volunteering have been an unexpected bonus I'm grateful for.
Purpose. As a work at home mom of 4 kids, I have to tell you it's been a long time since I've felt a real sense of purpose other than driving people around, filling sippy cups and changing diapers. Volunteering has reminded me that I have skills I haven't used in awhile but I am good at something. Really good. It reminds me that before having kids and devoting my life to my kids, I was a great employee, a smart and organized team member, and someone who could be relied on to get the job done. I've found my sense of purpose, and it feels really great to be fulfilled in that way.
Rewards. Selfishly, I have gained so much more than I have given from volunteering. In addition to all of the things I listed above, the unexpected gifts have been in the rewards I've received from volunteering. I've become somewhat of an unofficial ambassador for the Kansas City Community Kitchen. I spoke at their recent charity luncheon representing the "volunteer experience". I am honored to be a point of contact coordinating groups of volunteers from my town to volunteer based on my recommendation. One of the best rewards was being recognized along with 50 other volunteers by Cabot Creamery and joining them on an all expenses paid 7 day Alaskan Cruise. Did that get your attention? Cabot Creamery recognizes volunteers and one of the ways they do that is through their Reward Volunteers program. Several guests on the Alaskan cruise being recognized were dedicated volunteers who recorded their hours in the easy to use Reward Volunteers site!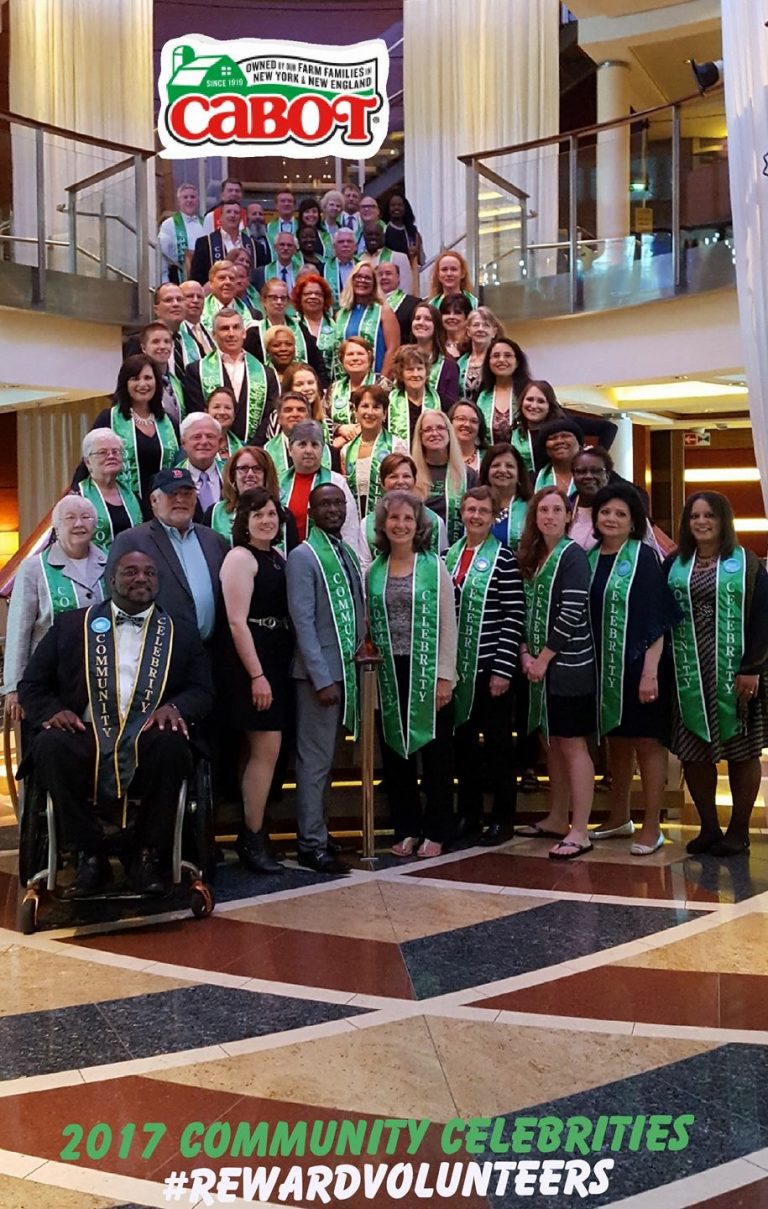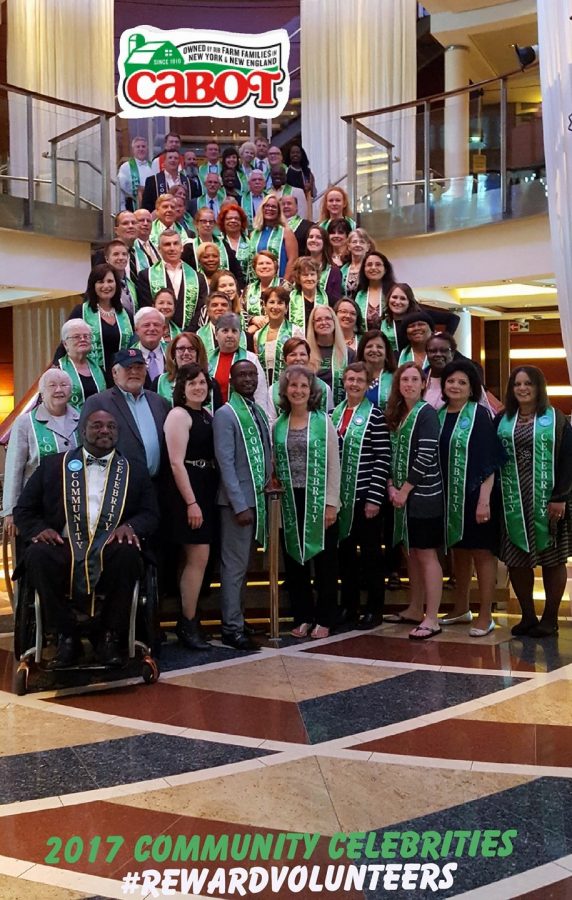 I hope that if you aren't currently volunteering, you'll consider doing something to help make the world a better place. There are so many awesome volunteer opportunities out there – find one that makes your heart sing and go for it! (Take the What's Your Volunteer Personality Quiz to find out what you might be best suited for.) Even if you only volunteer for a couple of hours a month, every, single moment you put into doing good makes a big impact.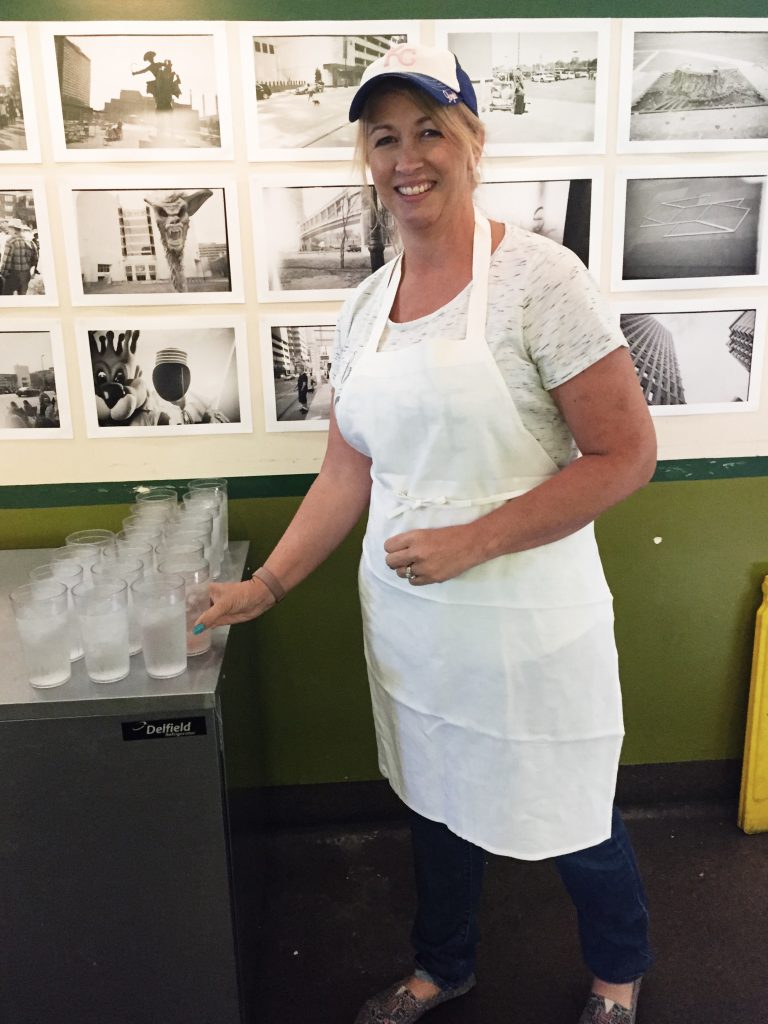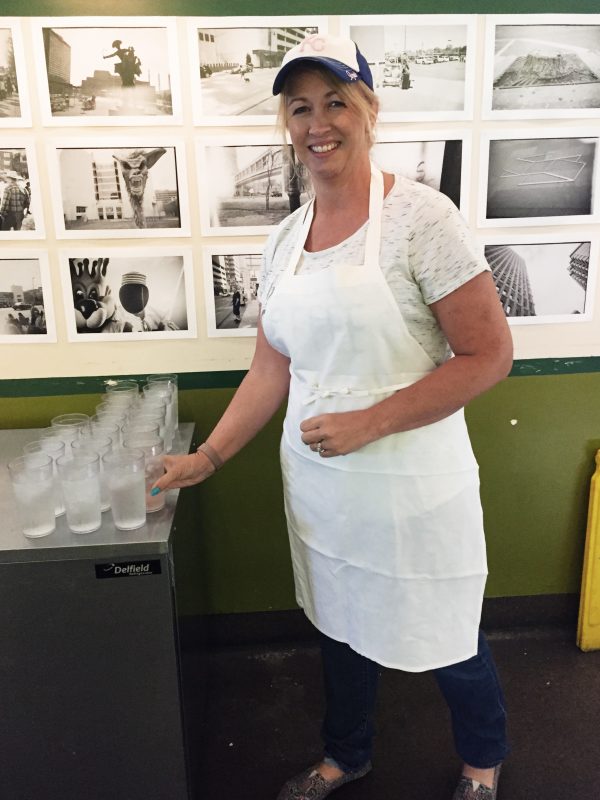 Disclosure: Thank you to Reward Volunteers for sponsoring this post. For more information about how you or your organization can be rewarded by logging your volunteer hours in the Reward Volunteers System, head over to their website.