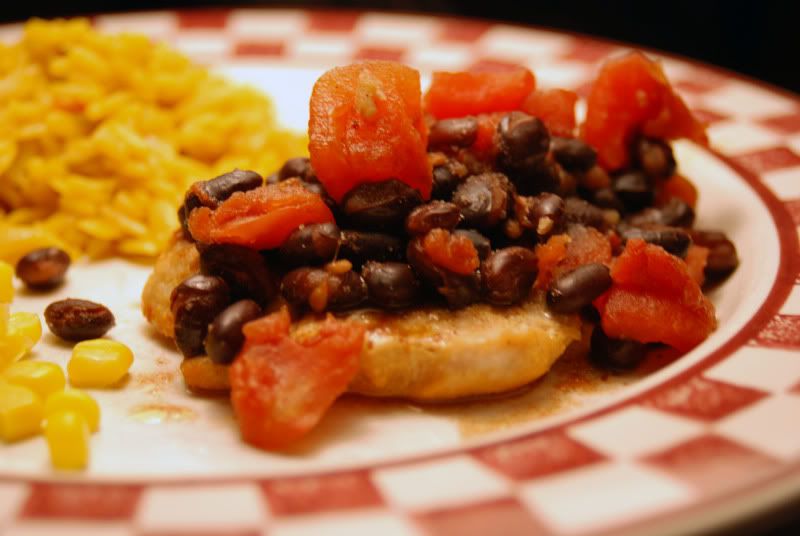 I am like a kid around the holidays, especially when it comes to the food. I look forward to the delicious feast of goodies that is usually bountiful this time of year. Pumpkin pie, frosted sugar cookies, delicious rolls, roasted turkey, etc. I love the hearty food of the season. The problem is, I look forward to this food so much that I just cannot take the anticipation. I typically end up making these things before the holidays even arrive and by the time we sit down for our holiday meal, I have already had my fill of it all in the weeks prior.
This year I have had a turkey hankering for quite some time. Instead of waiting to appease my appetite on Thanksgiving day, I have been making turkey, turkey and more turkey.  By the time Thanksgiving gets here, I will most likely be sick of turkey, but you know what? In the meantime we have enjoyed some delicious meals, so different from the traditional roasted turkey, that I may still find room on Thanksgiving day for a little turkey on my plate.
One of my favorites so far is a recipe adapted from the December 2004 issue of Cooking Light magazine. Turkey Cutlets with Smoky Black Bean Sauce was so easy to put together and it gave what can sometimes be bland turkey a whole new life. If you are in the mood for turkey, go ahead and indulge a little early this year. With a recipe like this, it will just leave you wishing for more!
Turkey Cutlets with Smoky Black Bean Sauce
Perfect dinner especially for the cold winter season.
Ingredients
Ingredients
1/4 

cup 

fat-free

less-sodium chicken broth

2 

teaspoons 

onion powder

2

cloves

minced garlic

1/2 

teaspoon 

chili powder

1/2 

teaspoon 

white wine vinegar

1/8 

teaspoon 

salt

Dash of ground red pepper

1 

15-ounce can black beans, rinsed and drained

1 

14.5-ounce can diced tomatoes, drained

1/2 

teaspoon 

barbecue smoked seasoning

such as Hickory Liquid Smoke

2 

tablespoons 

butter

8 

2-ounce turkey breast cutlets

1/8 

teaspoon 

salt

Cooking spray
Instructions
Preparation
Combine first 9 ingredients in a small saucepan; bring to a boil. Reduce heat, and simmer 8 minutes. Stir in smoked seasoning; cook for 2 minutes. Remove from heat; stir in butter.

While sauce cooks, heat a large nonstick skillet over medium-high heat. Sprinkle turkey with 1/8 teaspoon salt. Coat pan with cooking spray. Add turkey to pan; cook 2 minutes on each side or until done. Serve with sauce.