Classic Peanut Butter Cake Bar Cookies recipe!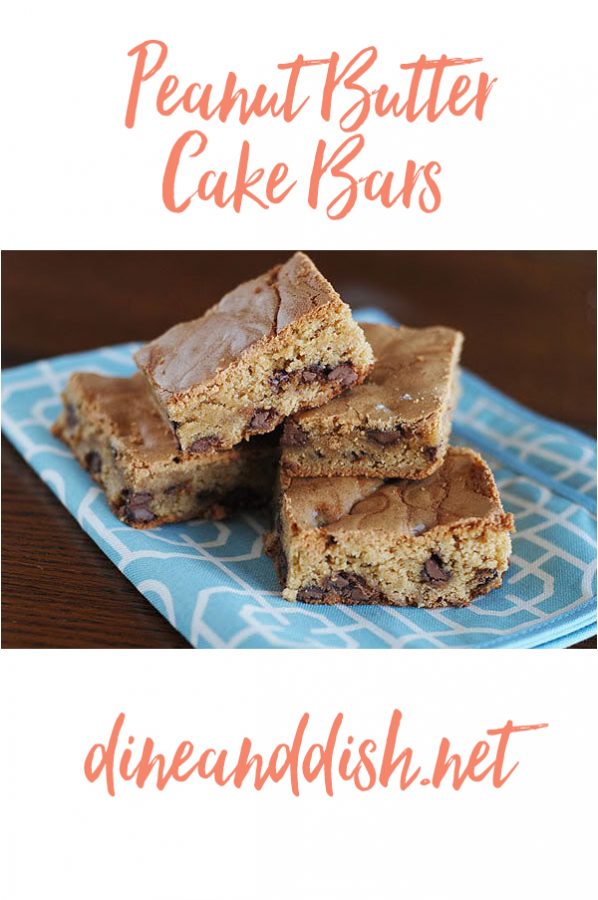 We leave on our Spring Break vacation this coming Friday. We are heading south to visit my parents, who live near sunny South Padre Island, Texas. With three kiddos, flying is typically not at all economical, so we usually make the 2 day drive all packed into the good old minivan stuffed to the top with treats and toys to entertain us all. Out of the five of us, I am normally the one who gets what my husband refers to as "car ADD". I do pretty good on the way to places, but it is driving home that forces my ADD to come out. I can't sit still, I get restless and I can hardly wait to get out of the car.
I know that several of you are master's at vacation preparation. I am great at planning, but I never start packing things until the night before we leave. I know that probably makes some of you squirm to even imagine putting off packing until the last minute, but it seems to work really well for us and I rarely forget to bring something important along.
In the couple of weeks leading up to vacation, one of the routine things we do is to try to clean out the freezer and pantry as much as we can by using the food we have on hand in our meals for the week or two. We come up with some pretty interesting combination's, especially when the countdown to vacation draws nearer.  The night before vacation tends to be the most mis-matched meals of all, but my kids do not seem to mind. I love coming home to a cleaned out pantry, fridge and freezer… a clean slate to start planning with again!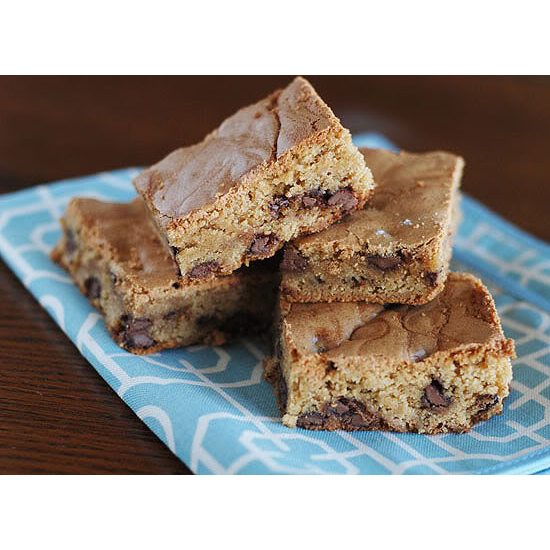 These Peanut Butter Cake Bars are one of those perfect "clean out the pantry" type recipes. Most everything in this recipe includes items many of us keep on hand. Plus, if you make these right before vacation, you will have a tasty treat to take on the road with you – nothing says peaceful road trip like keeping your kids mouths full of food the whole way!
Looking for some more great recipes to clean out your pantry, fridge and freezer? Check out what these food bloggers have to offer:
Peanut Butter Cake Bars Recipe
Peanut Butter Cake Bars from March/April issue of Simple & Delicious Magazine
Ingredients
2/3

cup

butter

softened

2/3

cup

peanut butter

1

cup

sugar

1

cup

packed brown sugar

4

eggs

2

teaspoons

vanilla extract

2

cups

all-purpose flour

2

teaspoons

baking powder

1/2

teaspoon

salt

1

package

11-1/2 ounces milk chocolate chips
Instructions
In a large bowl, cream the butter, peanut butter, sugar and brown sugar. Add eggs, one at a time, beating well after each addition. Beat in vanilla. Combine the flour, baking powder and salt; gradually add to creamed mixture. Stir in chocolate chips.

Spread into a greased 13-in. x 9-in. baking pan. Bake at 350° for 45-50 minutes or until a toothpick inserted near the center comes out clean. Cool on a wire rack. Cut into bars. Yield: 2 dozen.