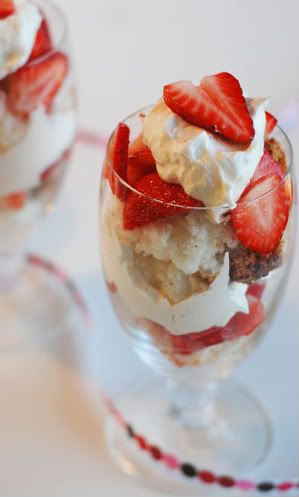 Dr Laura Schlessinger wrote something in her book The Proper Care and Feeding of Husbands that really made me step back and think about the pressure I was putting on my husband to really do something outstanding this one day a year. She said that a lot of the phone calls into her show were from women complaining about the fact that their husbands never did anything overly romantic for them on Valentine's Day. These women wanted television and romance novel dreams to come true, but their husbands were falling short on Valentine's Day and the ladies were angry! Then, Dr Laura went on to ask the women about how their husbands were every other day of the year, and come to find out they were doing most things right. These women were angry about how their husbands were falling short one day out of the year, but failed to recognize all of the things they did right the other 364 days.
I will admit, I used to be one of those women (remind me to tell you about our invitation to be guests on the Dr Phil Show). My husband who does so many things right is not the elaborate, romantic kind of guy and it used to drive me crazy. After reading Dr Laura's book several years ago, I had a rude awakening and luckily was smart enough to change my tune.
Now, my husband and I make Valentine's a very special day for our kids. For example, this evening we made a multi course meal of salad, homemade bread, baked potatoes, filet mignon with red wine sauteed mushrooms and asparagus. For dessert, we had the delicious Strawberry Shortcake Parfaits pictured above. Nick and I had the children sit at the table, lit the candles and put on soft music. We served them "fancy restaurant style" (with drinks in wine glasses, cloth napkins and the works) and the kids had a ball with the special attention. We then headed downstairs to the "movie theater" to watch a special movie, and then bed time ended in rooms at "Hotel Doyle".
You may not think our Valentine's Day sounds all that romantic, but trust me. Just sit back and watch your husband doting over your kids as a pretend waiter, chat together as you both wash and dry the dishes and clean up the kitchen and then watch later as he has kids draped all over him, sleeping on his shoulders and lap. My idea of romance has certainly changed since we've became parents and I read Dr Laura's books. I would take this over chocolate and roses any day!
Strawberry Shortcake Trifle (from This Mama Loves to Cook)
(I made these into individual parfaits)
1 Angle Food Cake
1 8 oz. Cream cheese
1/2 tsp. vanilla
1 c. powdered sugar
1 c. sour cream
8 oz. Frozen Whipped Topping (thawed)
2 large container of fresh strawberries
Wash strawberries and remove berry tops. Slice strawberries.
Sprinkle granulated sugar over strawberries. Cut Angel Food
cake into 1-inch squares. Set aside. Blend together cream
cheese, vanilla, powdered sugar, and sour cream until smooth.
Fold in Whipped topping. In a trifle bowl layer ingredients
starting with half the cake cubes, then half of the sliced berries,
and then half of the cream cheese mixture. Repeat layers and
garnish with strawberries.
Disclosure: This blog post contains affiliate links. As an Amazon Associate, I earn from qualifying purchases.