This is part of a series of posts on National Dairy Month written in partnership with Got Milk and The Breakfast Project.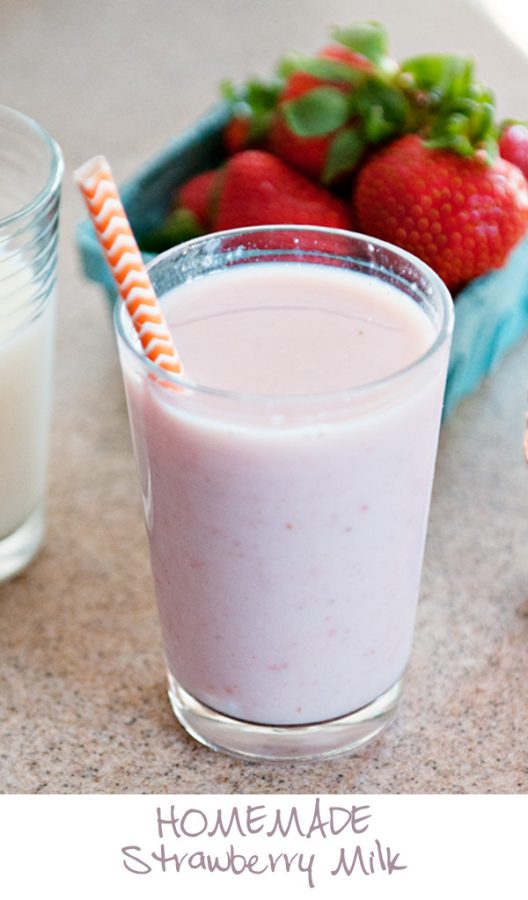 So, I may be letting this whole "assign the kids to make breakfast" thing go to my head some. I mean, it is really nice to have the tables turned for once. Instead of the constant berating from my kids about where their breakfast is, I get to be the one harping on them.
Kelly is taking on our summer breakfast project like a champ, even when we are all bugging her to get moving and get some food on the table. She's definitely got the morning person gene I lack. And she manages to be nice without coffee! She's pretty much a saint.
On one of her assigned days this week, she decided she wanted to do cereal for breakfast – which I'm fine with… I could probably eat cereal for every meal if it were socially acceptable to do so. She wanted to take our milk a step further though and asked for Strawberry Milk. I didn't want to buy the strawberry syrup, so we decided to make our own version, using fresh strawberries, sugar and water to make a tasty syrup. A last minute decision lead us to adding a teaspoon of vanilla too … that was a good call as it added a special taste to the syrup and complimented the strawberries very well!
You can find the recipe for our Homemade Strawberry Milk below, but first, my friends at the National Milk Mustache Campaign have TWO June Dairy Month and Breakfast Project giveaways for TWO lucky Dine & Dish readers!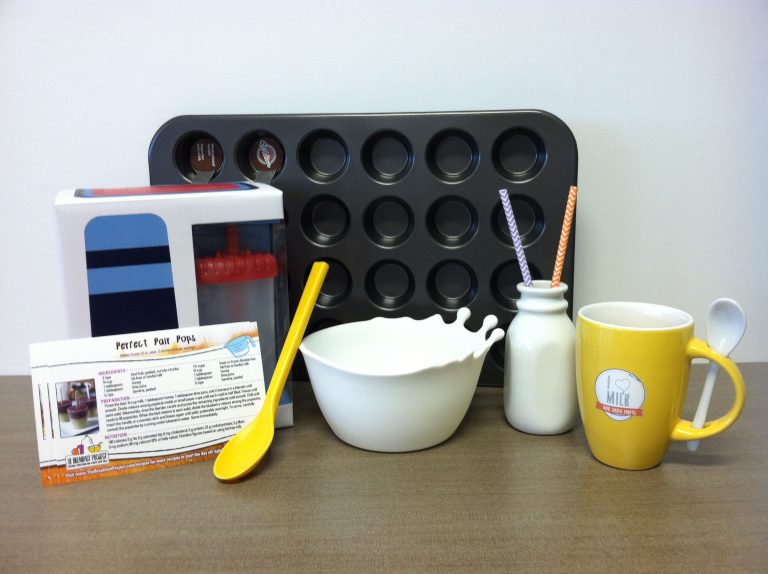 June Dairy Month Giveaway from Got Milk
Up for grabs is a compilation of the goodies pictured above, for 2 winners.
To enter the giveaway, simply leave a comment on this post sharing how you use milk to create a healthy breakfast for you or your family.
For additional entries, share a link with info about this giveaway on any of your social media outlets. Return to this post and leave a comment letting me know where it was shared. Each place you share it will grant you an additional entry. Pinterest, Twitter, Facebook, Google+, etc are all great places to spread the giveaway love! You can easily share by using the buttons at the end of this post.
Entries must be received by midnight CST on Wednesday, June 19th 2013. Winners will be chosen via Random.org and notified via valid email address.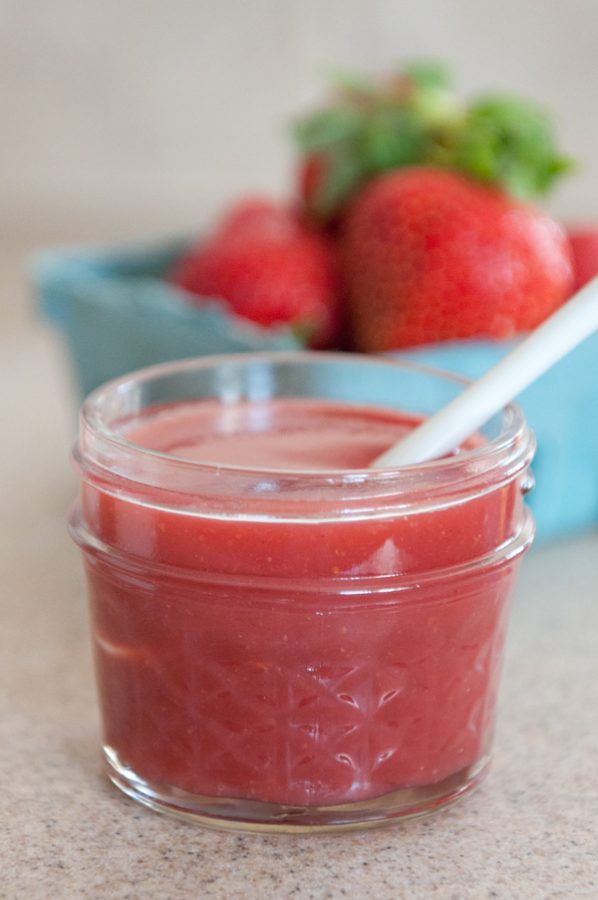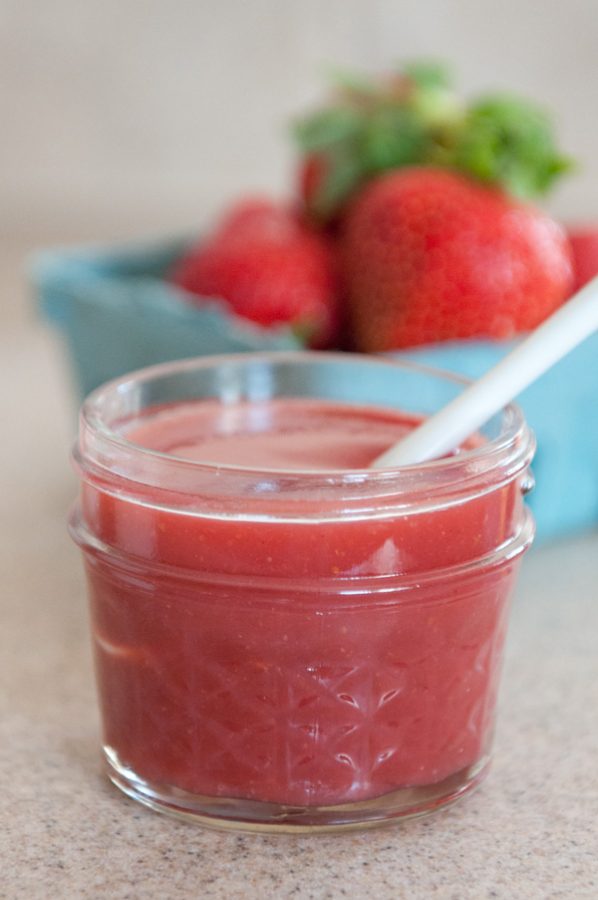 Now for the Strawberry Milk Recipe I'm sure you've been anxiously awaiting for!
Strawberry Syrup for Homemade Strawberry Milk
Make special Strawberry Milk using this simple strawberry syrup recipe!
Ingredients
16

ounces

fresh strawberries

hulled

1/2

cup

sugar

1/2

cup

water

1

teaspoon

vanilla
Instructions
Place fresh strawberries in your blender and puree until smooth.

In a medium saucepan, add strawberry puree, sugar and water. Bring to a boil, stirring occasionally. Continue to boil for 5 minutes, until syrup starts to thicken.

Remove from heat, stir in vanilla and cool.

Once strawberry syrup mixture has cooled, use as syrup for strawberry milk.

For each 1 cup of cold milk, add 2-3 tablespoons of strawberry syrup. Stir and serve.

Cooled syrup may be covered and stored in the refrigerator for up to one week.
Disclosure: This is part of a series of compensated posts written in partnership with Got Milk and The Breakfast Project campaign. Thank you for supporting the brands that help make Dine & Dish possible.