Adults are taking over Snapchat (sorry kids!). Here are a few reasons I love Snapchat and think you will too! (PS – it's no longer what you think!)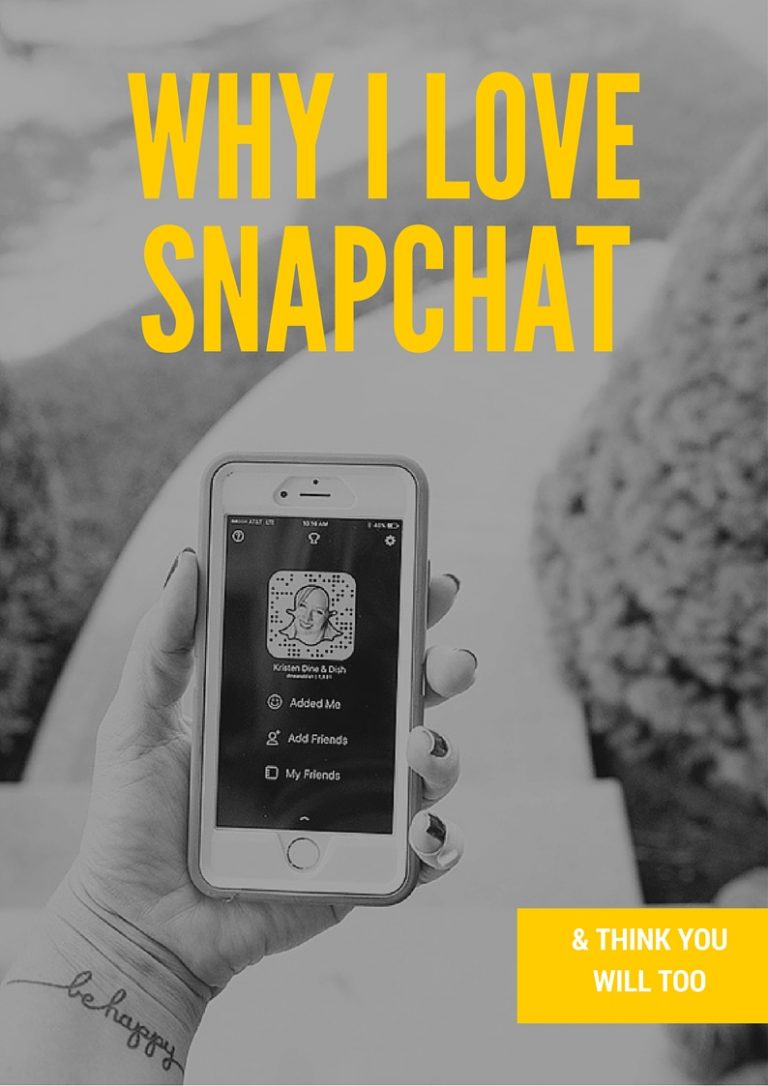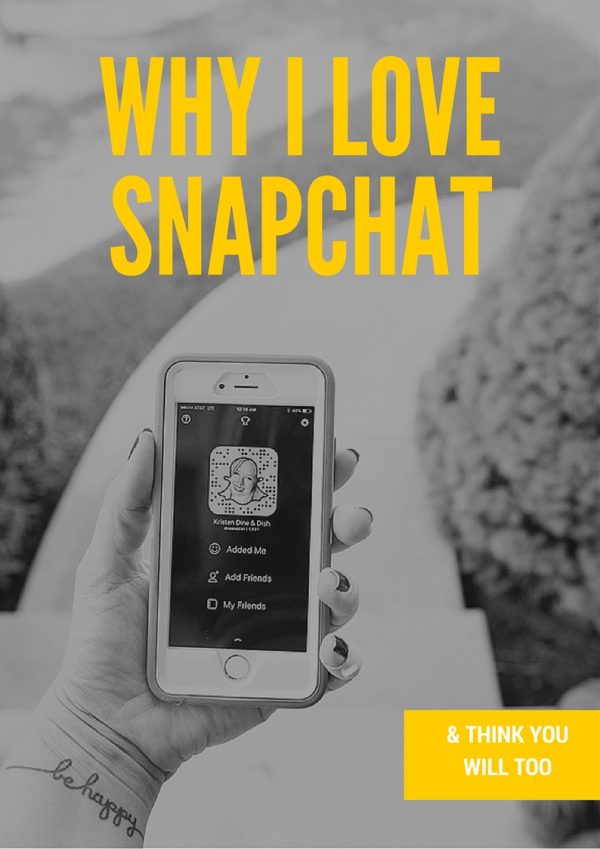 Friends, I know what you're thinking… no my teenager hasn't taken over my blog. It's me, Kristen (dineanddish on Snapchat), the 42 year old mom of 4 here professing my love for Snapchat. Yes, that snapchat… the app that we have been banning from our kids phones and questioning why anyone would want to use an app where the images and chats disappear into thin air after viewed.
Let me start by asking you to just give me a chance to explain. Trust me, I was just like you not too many months ago. I assumed that Snapchat was simply for kids to send inappropriate pictures to each other – which may have been the case back then. But Snapchat has changed for the better with the introduction of Snapchat Stories. Snapchat Stories has opened up a whole new world to would be snapchat users. If you are into memory keeping through photos and videos in an incredibly simple format, you will love Snapchat.
If you will just bear with me, I'll tell you 5 Things I love about Snapchat and why I think you'll love it too!
1. Memory Keeping through Picture and Video Made Simple

I am not a scrapbooker, but I am a blogger and a mom who loves to take photos and videos. My desire to introduce more video into my memory keeping stemmed from the One Second Everyday project I've been doing (read more about that here). The problem was, there are so many other moments I was capturing during the day beyond the one second, but I wasn't quite sure what to do with them. Enter Snapchat Stories.
First of all, let me start by telling you about Snapchat Stories. A Snapchat Story is a users videos and photos from a 24 hour period. What I post on snapchat at 8am this morning will disappear from my snapchat story at 8am tomorrow. It's basically a revolving "story" that refreshes at the 24 hour point. Depending on your settings, users who follow you can view your snapchat story within that 24 hour period and you can view the stories of other users you are following within that 24 hours.
What I love about this is each day I'm taking photos and short, 10 second max videos of my day and those are instantly compiled into a mashup of what's happened within the last 24 hours in my life. As the user, I can then download that story at the end of the 24 hours, save it to my camera roll, and have an instant "memory keeper" of that day! The video above is my Snapchat Story from the day my husband ran the Chicago Marathon. As you can tell, it's just random snippets of our day, but for this non-scrapbooker, it's a super simple way for me to have a short clip for us to remember that day by.
2. With Snapchat, Say Goodbye to Perfection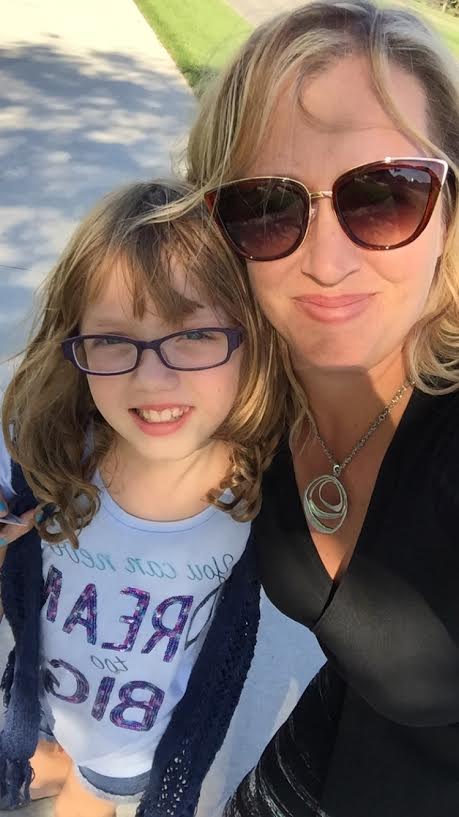 Friends, you know I love Instagram. I always have, I always will…but….
Instagram has become just another place where users are showing off their perfect lives, perfect children, perfectly perfect clean white walls, amazing trips, drool worthy food, skinny making workouts, etc. It's become less about real life as it happens and more about filters, perfection, and followers/numbers.
My own instagram has definitely become less of a place for me to share my everyday moments, which makes me kind of sad. However, thank goodness for Snapchat.
Snapchat has 3 filters…that's it. What you see on Snapchat is what's happening right there at the moment. You can't upload perfectly edited photos.  I feel like Snapchat is giving me a true, honest to goodness look at the friends I'm following. I see their dirty dishes, their un-made up faces, the reality of the everyday. There are still some people out there who lead pretty amazing "perfect" lives, but for the most part, Snapchat makes us all look a little more normal! It's refreshing!
3. Snapchat Offers A New Kind of Engagement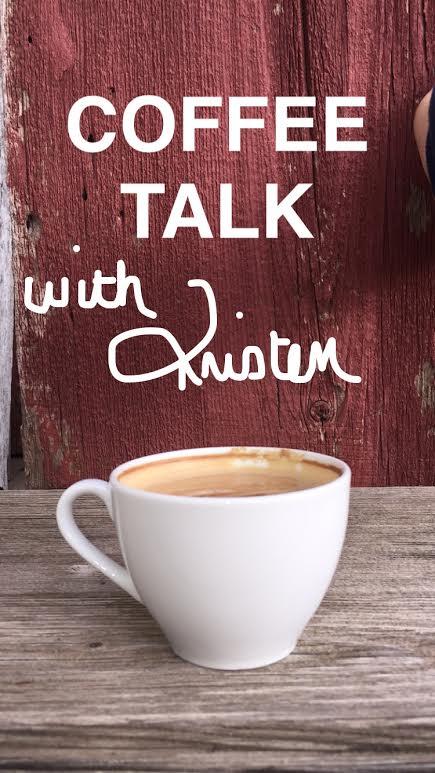 I'll admit, when I had friends try to get me to join Snapchat, I was hesitant… probably the same way you are feeling right now. My biggest beef with Snapchat was the lack of engagement. There is no way to comment, like, heart, share, etc. what you see on Snapchat. It was a different concept for me. But then I discovered the messaging feature and all my thoughts surrounding Snapchat and engagement changed.
I recently started a "Coffee Talk with Kristen" feature on Snapchat. Each morning I spend 1 minute or so on a Snapchat video talking about different things on my mind. Things you and I might discuss if we were actually sitting down together having coffee. From that has spawned a whole new level of engagement with so many different people. I've been having morning snapchat video and text chats with friends from all over. It's almost like we are really sitting down in the morning for a cup of coffee. It's been awesome!
There are bloggers using Snapchat as a way to engage with their readers by demo-ing recipes and then pointing viewers towards their blogs. There are people taking us on amazing vacations touring the world all from the comfort of Snapchat. There are people pouring their hearts and souls out, motivating others, and finding various ways to engage with their audience on Snapchat. The conversations that were once the heart of Twitter? Now they are over on Snapchat!
Also, brands who aren't engaging with an audience either through their own Snapchat account or using other snapchatters to engage are missing out. It's a fantastic resource for off the cuff kind of product engagement! I've purchased so many products recommended by other users on Snapchat because it's an easy way for me to see the product in action. You should really come check it out!
4.  Snapchat is Not About the Numbers Game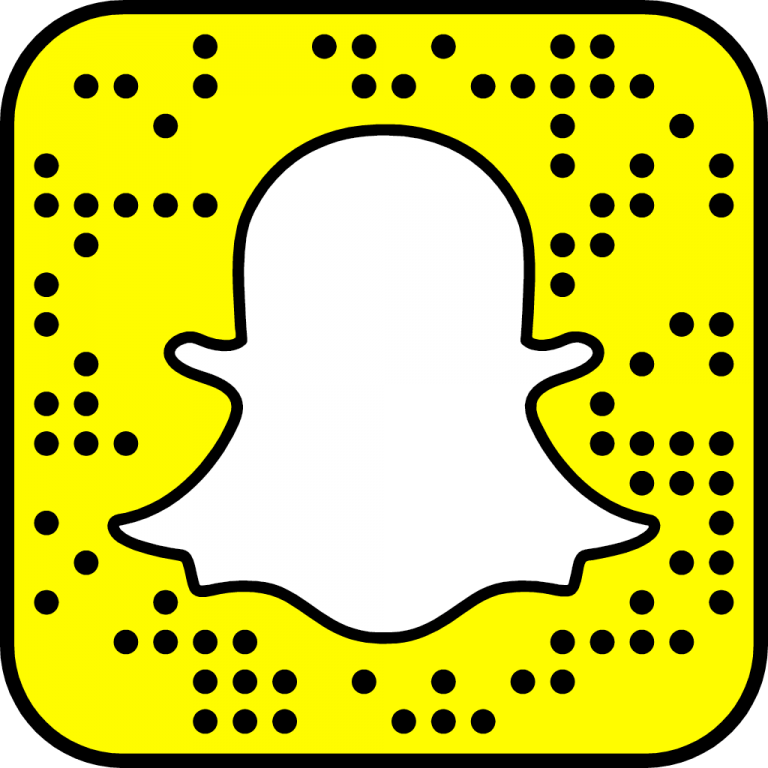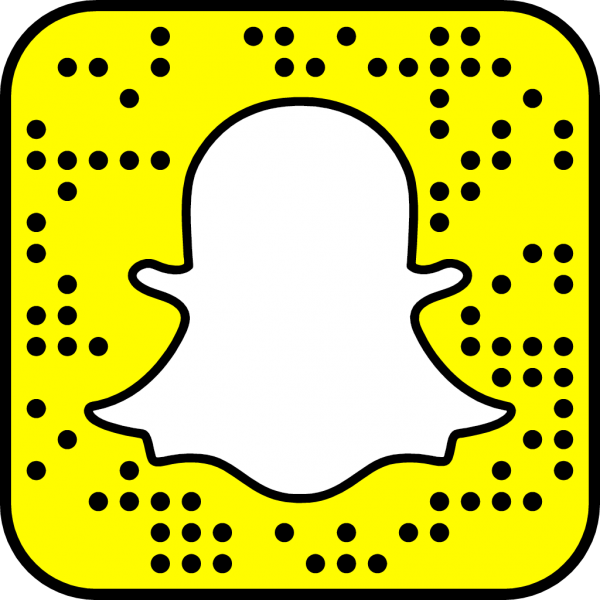 So many social platforms these days are all about the numbers. How many followers do you have? How many likes did that picture get? How many people saw that facebook post?
What I love about Snapchat is that it is free from all of that. You can't tell how many followers I have (heck… I can't even tell how many followers I have). I can't see how many people viewed your snap. I can't tell if you are bored with me and unfollow me. The numbers game is totally and completely gone in Snapchat. It's freeing…. so so so freeing. It may be one of the best things about it!
5. There's Room For Everyone on Snapchat
Snapchat is full of all different kinds of people. There are artists who share their latest process for creating their work. Cooks her demonstrate their favorite recipes. Mom's who share the cutest snaps of their kids. People who share funny snaps of their pets.
Some of my favorite people to follow on Snapchat are celebrities (Hello, Maroon 5 is on there!). I love the behind the scenes looks at the lives of the rich and famous. It's kind of fun to see them doing totally normal things!
Anyway, I really am loving Snapchat and would love for you to try it out too! Download the Snapchat app today, add my user name (dineanddish) as a friend and I'd be happy to give you a quick overview of how to use it! Just snap me or email me at kristen@dineanddish.net and let me know! Happy snapchatting!
(PS – I still will not let my kids get Snapchat :))