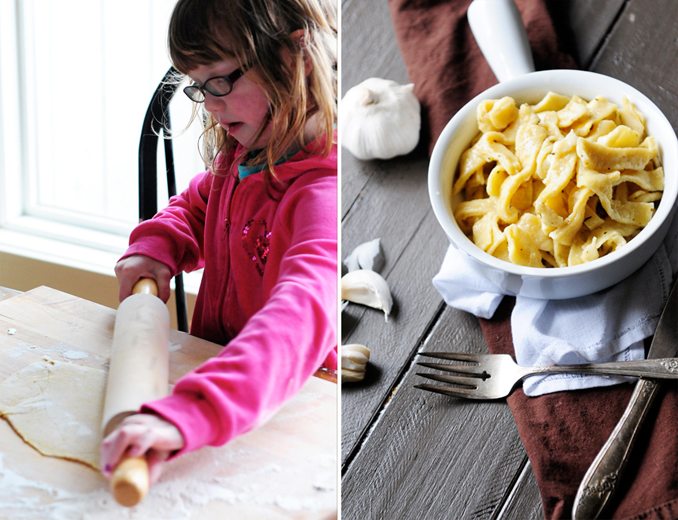 Spring has sprung, which to my kids means more outside play and fun time. To me, it means that, but also spring cleaning. As much as I'd love for our life to be all fun and games, when you have a household there are certain things that just have to get done. We are slowly but surely learning the lesson that when we all pitch in and do things together, it gets done faster and we can have more play time.
I grew up in a very chore oriented household. Living on a small farm, there were outdoor chores and indoor chores to be done each day, without exception. It wasn't always fun, but that didn't matter… it simply had to be done.
Although playing outside will always win out over doing chores, you can get your kids involved in chores by making them more fun. Today I'm sharing 5 ways our family tries to make chores, well… less of a chore.
5 Ways to Make Chores More Fun for Your Kids
Let Them Cook With You
Obviously, since I am a "foodie", getting my kids involved in dinner prep is an obvious way to share in the chore. It is definitely not easy to cook with kids, and it oftentimes makes dinner prep take longer, but their sense of accomplishment after being a significant part of dinner far outweighs the challenging aspects of having them help. Above, Ella took on the job of rolling out the homemade pasta dough for Garlic Butter Egg Noodles.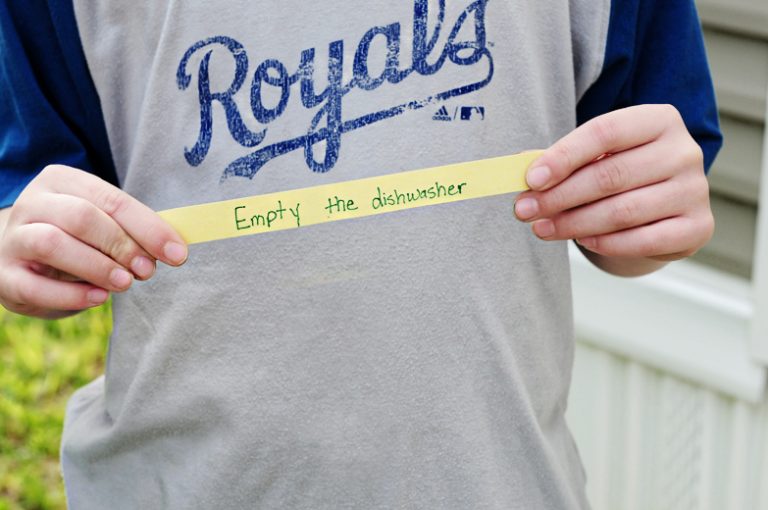 Switch Things Up Each Week
Just like adults, kids get bored doing the same chores week after week. We solve that problem by putting our usual list of chores (empty the dishwasher, set the table, take out the trash, etc) into a bucket that they can draw from each week. Each child is responsible to complete the chores they draw for that specific week. Then, the next week we do it all over again!
Bag It Up
Each week I give my kids 2 plastic grocery sacks. Their job, during the week, is to come back to me with one bag full of trash and one bag full of items to donate. If both bags are full by the end of the week, they get a special reward (stay up 30 minutes later, choose what's for dessert one night etc). They love the challenge and I love the extra clutter being removed from our house.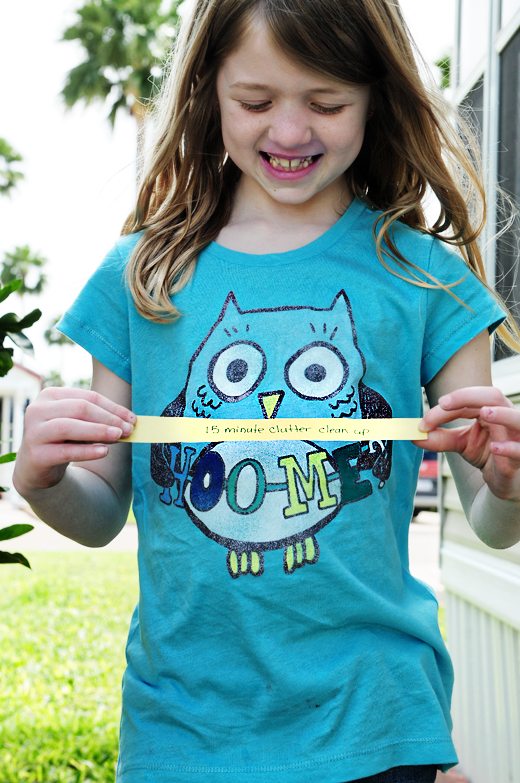 Set a Timer
I learned a tip from FlyLady a long time ago and that is to set a timer for 15 minutes and see how much you can get done. We do this often in our house and it really gets the kids moving. Set a timer and focus on a specific room in your house. Move as fast as you can to get as much as you can done in 15 minutes!
Dance and Sing
Playing some of their favorite songs while doing chores makes everything a lot more fun. Singing and dancing and working hard can all go together, and combining those things certainly makes chore time more fun!
What are some of the ways you involve your family in spring cleaning and chore time?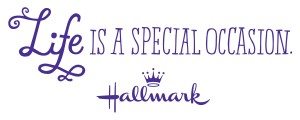 Disclosure: I'm incredibly honored to be partnering with Hallmark in 2012 as part of their "Life Is a Special Occasion" campaign. As always, all opinions are my own.