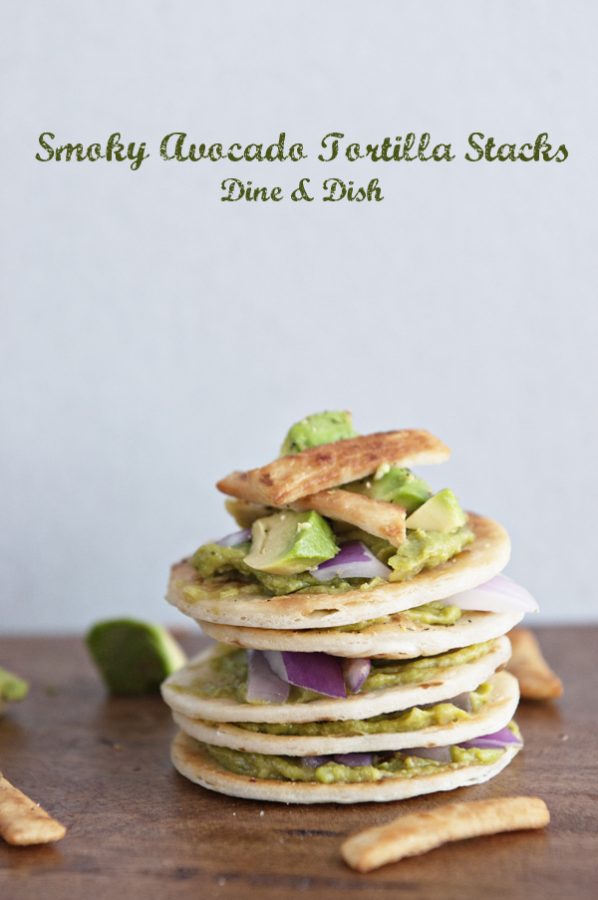 Would you like to know what I like about my job? Well, there are lots of things, but one thing I have really enjoyed over the past 6 1/2 years is the opportunity I've had to get up close and personal with brands I work with. As you know, I am part of the California Avocados Blogger Ambassador Team. A few weeks ago I had the privilege of heading to Southern California for an inspirational, informative and fun few days getting to know the people behind the California Avocados I love so much. I'd love to share a little bit with you about what my experience was like and finish with a recipe that was inspired a most creative and resourceful chef I had the pleasure of dining with.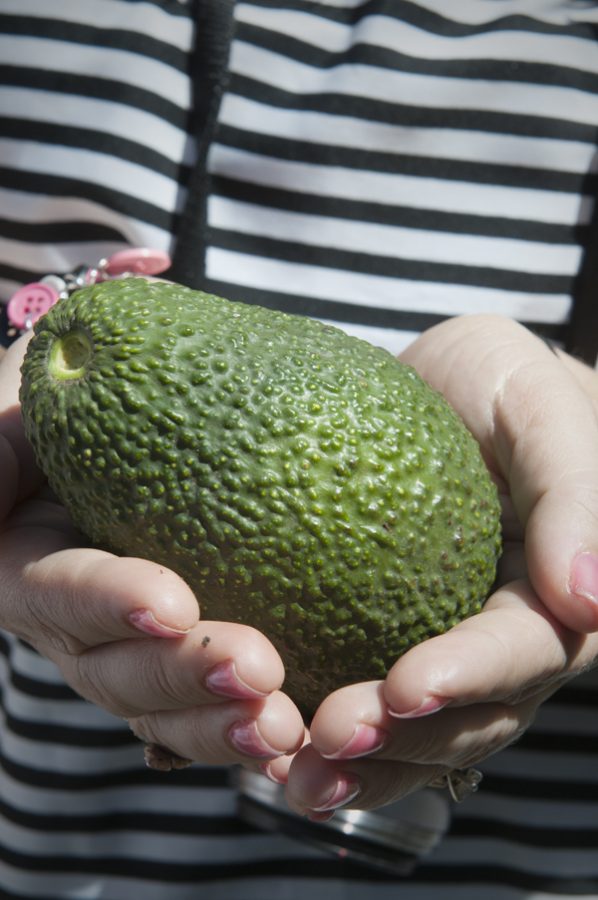 Let me start off with this… close your eyes and imagine being surround by a lush, green orchard full of dangling California avocado fruit of all different sizes. Picture getting the behind the scenes scoop from a long time avocado farmer, his daughter, and his close team of partners. If you love avocados as much as I do, you probably would be as thrilled as I was to see what goes into getting this wonderful fruit from their orchard to my table. Thankfully, California Avocado farmer, Jim Lloyd Butler, opened his orchard to the California Avocado Blogger Ambassadors to see first hand what kind of dedication goes into being an avocado farmer.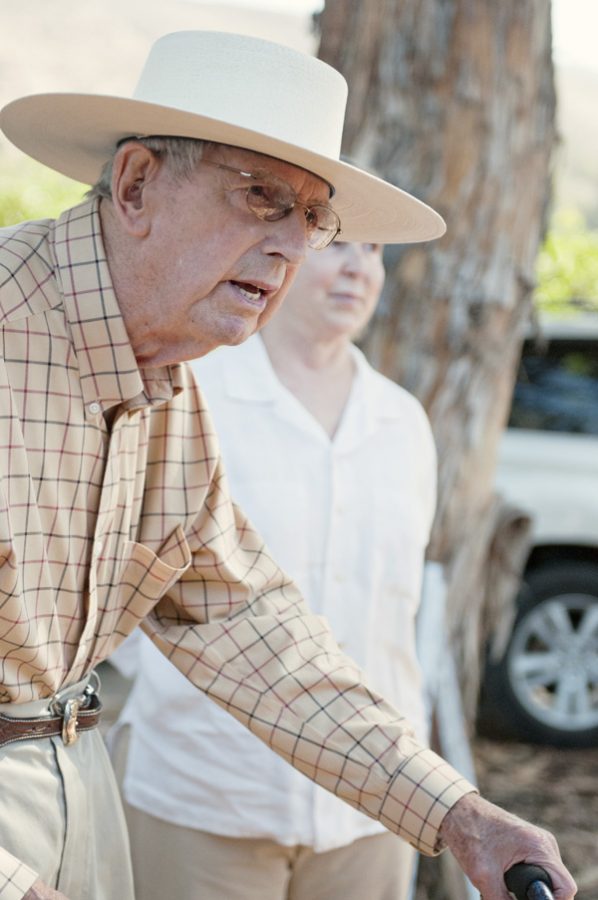 Jim's orchard alone produces 15,000-20,000 pounds of California avocados annually on 90 acres of land. Jim is a 5th generation avocado grower – so his family has been dedicated to bringing us California Avocados for quite some time now. From the looks of it, Jim has no plans on slowing down. He's out there everyday, in the fields, overseeing his operations and researching different growing conditions, always trying to make the avocados we receive the best they can be.
Did you know it can take an avocado a full year to grow? One thing I learned is that avocados do not ripen on the vine. They do not begin ripening at all until harvested – so that gives growers some flexibility as to when to harvest them. Who knew?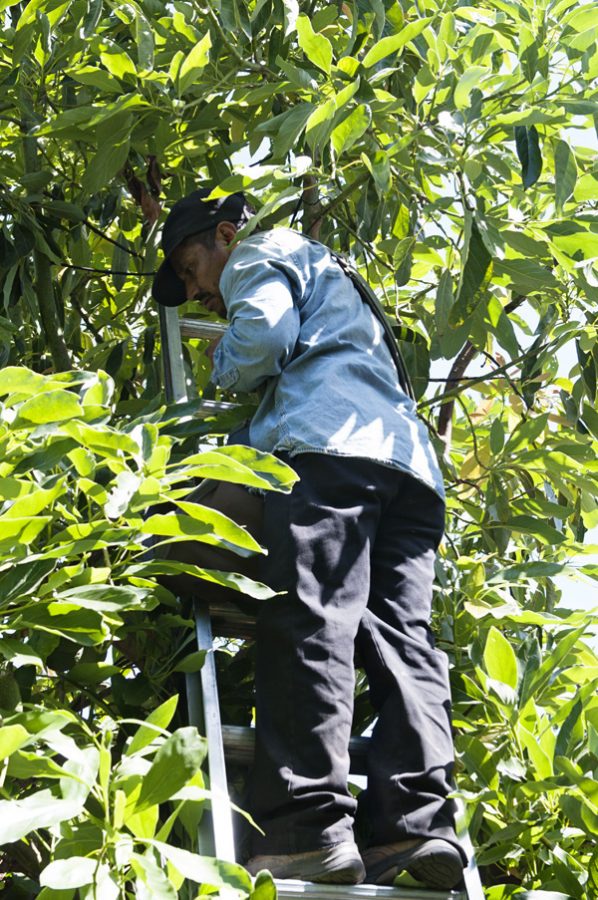 Harvesting California Avocados is all done by hand on Jim's farm. The workers in the orchard climb tall ladders (really quickly!) and gently pluck the avocados right off the tree and place them into a basket they wear around their waist. It was so fascinating to see how quickly they work to get the avocados off the tree! In no time at all, they would have wagons of California Avocados harvested ready to head to the packaging facility.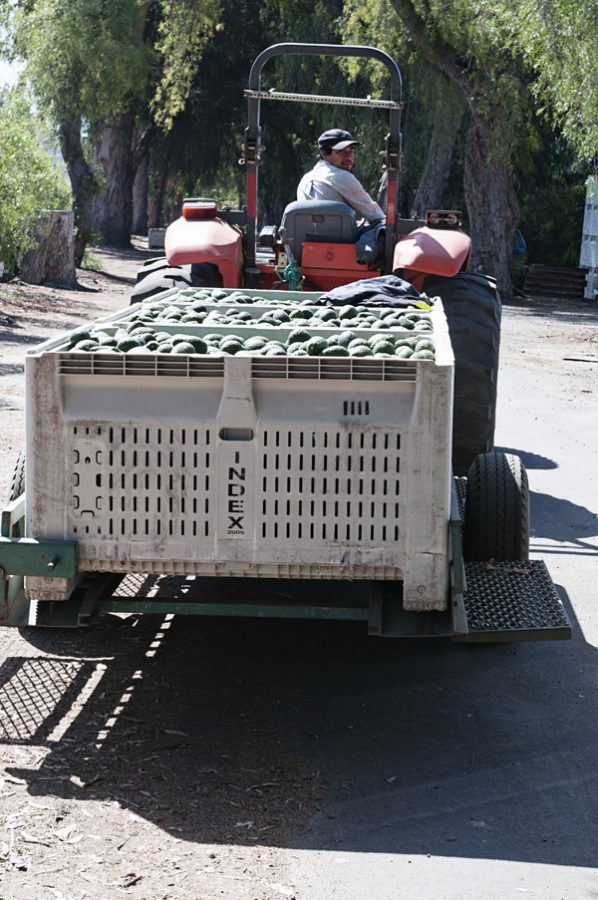 I kind of wanted to hijack that tractor and wagon above! With the way we eat avocados around here, it wouldn't take us too long to get through all of those 😉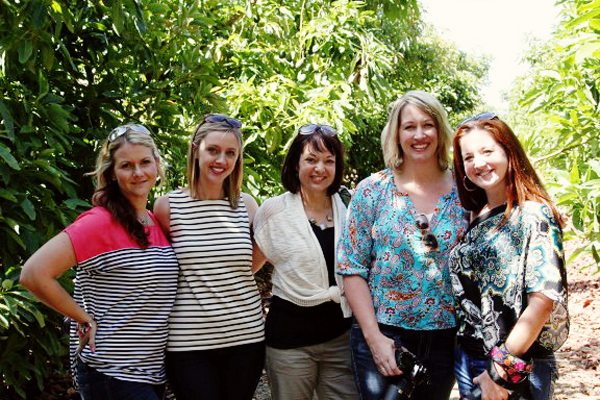 I have so much more to share with you, including our adventures and a recipe from our time cooking with Chefs Mary Sue Milliken and Susan Feniger, the ladies behind Too Hot Tamales. But for now, I didn't want to overwhelm you with too much information. My fellow ambassadors Shawn from I Wash You Dry, Ali from Gimme Some Oven, Dara from Cookin' Canuck and Rachel from A Southern Fairytale will all have recaps of our California Avocado Adventure as well! I hope you'll go visit their blogs to view our trip from their perspective. (Not pictured Chung-Ah from Damn Delicious).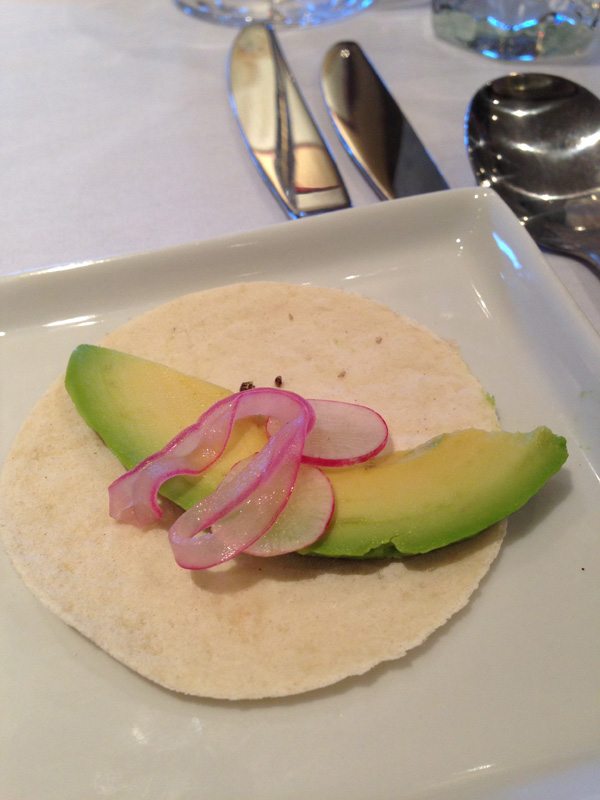 Before I go, I have an extra special recipe I want to share with you. After our visit to the avocado orchard, we were treated to one of the best meals I have ever had, created by Chef Gabe at Herzog Wine Cellars in Oxnard, California. If you ever get the chance to eat here, do it.
Chef Gabe won me over by his resourcefulness… when he'd introduce each course he'd tell us exactly where he picked up the ingredients (my neighbors garden, the farmer down the road, my backyard). There's something pretty special about a chef picking things from his own back yard to share with you.  This tiny appetizer of a tiny tortilla, pickled radish, smoked sea salt and naturally, a California Avocado slice, was so simple yet incredibly tasty. So many of us said it was one of our favorite things we ate from the trip! It just goes to show amazing tasting food doesn't have to be complicated. You let fresh ingredients really shine when they are highlighted in such a simple way.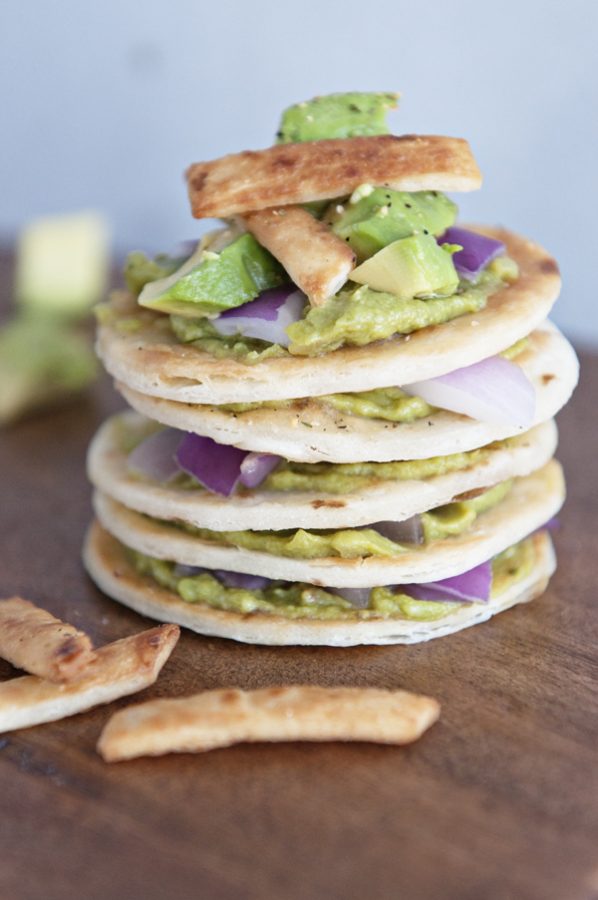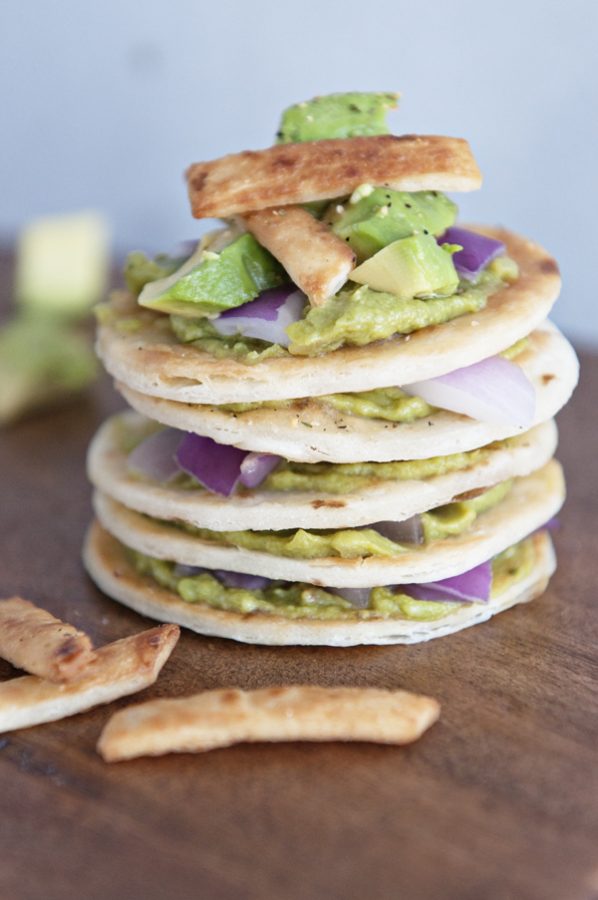 My rendition is a bit more involved, but not at all complicated. I hope you enjoy it!
Disclosure: I am honored to be a paid brand ambassador for California Avocados. They covered all travel and expenses for my trip to California, but all opinions expressed are my own. 
Smoky California Avocado Tortilla Stack
This simple appetizer proves that recipes don't have to be complicated to be good!
Ingredients
For each tortilla stack you will need:

3 6-

inch

flour tortillas

2

tablespoons

red onion

coarsely chopped

3

tablespoons

smashed California Avocado

1/4

teaspoon

smoked sea salt

1

tablespoon

vegetable oil
Instructions
Cut circles out of a 6 inch flour tortilla using a round cookie cutter. You should get 2 circles out of each tortilla. Cut remaining tortillas into small 1/2 inch strips.

In a small saucepan, heat vegetable oil over medium heat. Once hot, gently place tortilla circles into the oil, cooking on each side until light brown. Remove from oil and place on a paper towel.

Add tortilla strips to the saucepan and brown as well. Remove from the pan and place on a paper towel.

Add the red onions to the saucepan, and heat for 1-2 minutes, until onion is tender. Remove from the saucepan and place in a small bowl.

Smash avocado and gently mix in smoked sea salt.

To make the tortilla stacks, spread smashed avocado on each tortilla round. Layer tortilla, avocado, onion and repeat until stack is complete.

Garnish with additional chopped avocado and cooked tortilla strips. Serve and enjoy!