The promise of a new dog was under the Christmas tree… something my kids have been begging for for years. My kids came downstairs on Christmas morning and their response to the news of our new family member was underwhelming. It was then, combined with the fact that it was the first Christmas in which the sun has been up before my kids, that I knew something was wrong.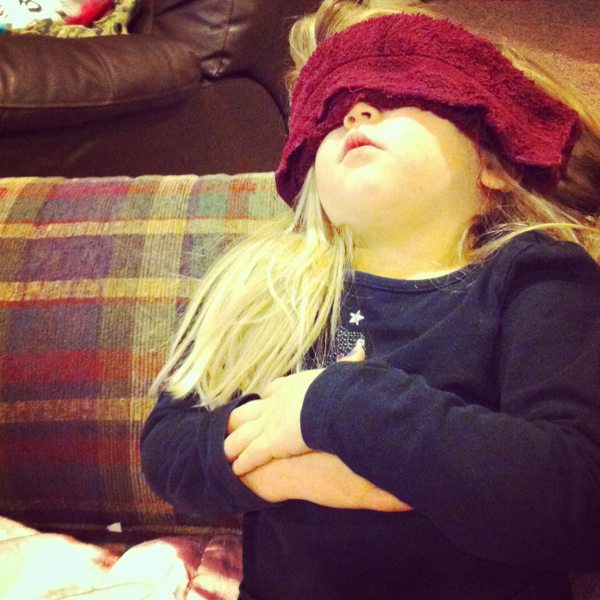 Sure enough, one by one, hour by hour, they were going down… fevers spiked, coughs filled the air, naps were taken instead of playing with the new Christmas presents. We were hit and hit hard with Influenza A. By the 26th and a full day of doctors office visits, we had cancelled our plans to spend a week in Texas visiting my parents, and instead prepared for an isolated, hermit style Christmas break with PJ's, movies and board games.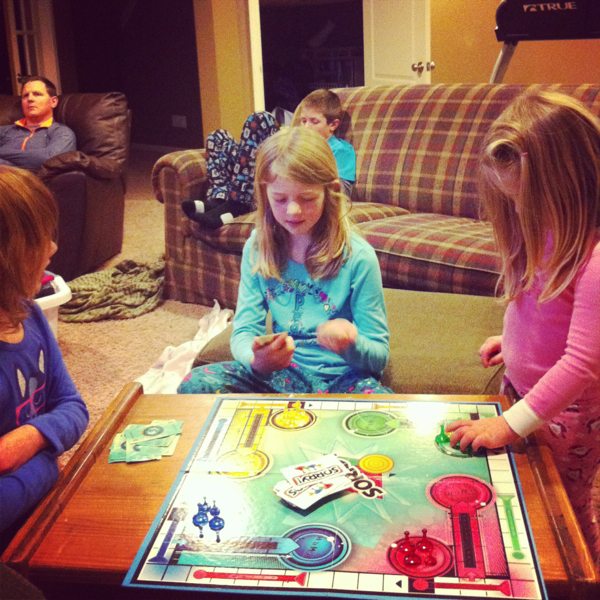 The fevers held on for several days…my husband and his iron immune system was the only one to not get hit. The rest of us were down and out for the count.
Whenever my kids get sick. I want to do whatever I can to get them better and to keep them from getting more sick. Keeping them hydrated and boosting their immune system back up to a healthy state is my top priority.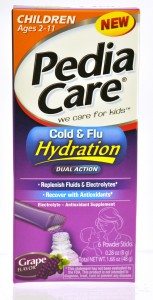 Thankfully, we were given information about PediaCare Cold & Flu Hydration… a new over the counter remedy that works to replenish fluids and electrolytes, helping to keep your kids hydrated when they are sick. We simply opened the individual powder packets and poured into an 8 ounce bottle of water and the kids drank it up. I felt good knowing my kids were staying hydrated while not consuming the amount of sugar found in sports drinks, sweetened sodas and juices.
We are on the mend now and everyone is back to their happy, active selves… just in time to go drive their teachers wild at school!
If you have a happy, healthy kid you might want to enter them into the PediaCare®  "Comeback Kid Video Contest" on their facebook fanpage running until January 9th. Just upload a short video of your child at their happiest and healthiest and you could win an $100 AMEX gift card as well as a chance to be featured in their next advertising campaign.
Here's to a very happy and HEALTHY new year!
Disclosure: I am honored to be a 2012 paid brand ambassador for PediaCare. All opinions expressed are my own. For more information about PediaCare products, please visit their Facebook page: www.facebook.com/PediaCare