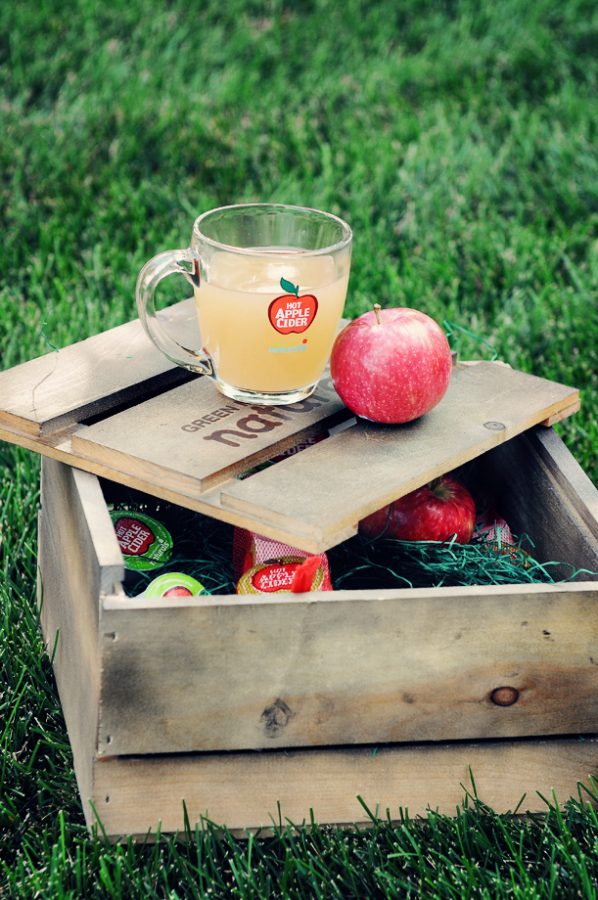 Our air conditioner is turned off for the season, our windows are wide open, light quilts and long pajama pants are pulled out from the back of our closets, Saturday's are devoted to college football games… and my allergies are driving me crazy. This can only mean one thing, my friends. Fall is officially here!
My kids were especially excited about the package that arrived on our doorstep yesterday. An apple crate full of apples, a glass cup and Hot Apple Cider K-Cup portion packs to be used with our beloved Keurig (oh, how we love our Keurig…). The kids are excited that something finally arrived that they can drink. I'm excited because nothing says fall quite like a cup of all natural Apple Cider, quickly brewed with the touch of a button.
If you want to enjoy the goodness of Green Mountain Naturals Hot Apple Cider K-Cup Portion Packs, I have a discount code for you to use at www.GreenMountainNaturals.com and www.Keurig.com: AM0006-3571. This code offers 15% off Green Mountain Naturals Hot Apple Cider and free standard shipping within the contiguous US (with no minimum purchase). This offer cannot be combined with any other offer, including Café EXPRESS discounts. The product ID for Green Mountain Naturals Hot Apple Cider is T6201.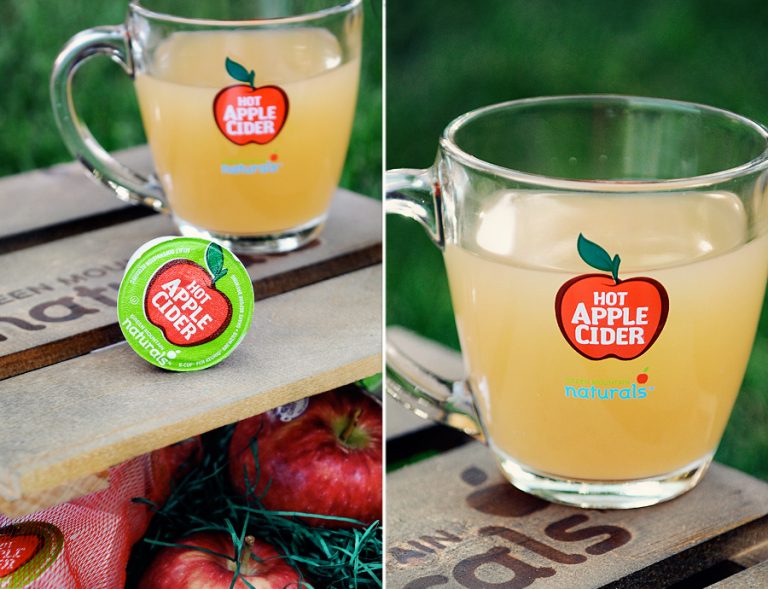 As I like to do with my other Keurig creations, I plan on seeing what kind of recipes I can create using the Hot Apple Cider sent to me. For inspiration, I asked some fellow bloggers to share their favorite Hot Apple Cider recipes, and in return received some very tasty recipes in return. Take a look and be inspired. What do you like to cook up with hot apple cider?